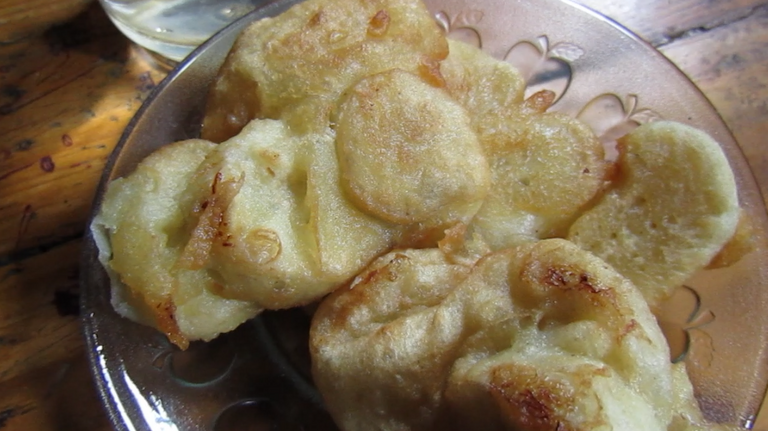 The rainy season is a hard time for me because I depend on the weather when I do my small business. I do not have a food stall when it is raining, I can not sell my products.
I have turned off the refrigerator for a day because the weather is not good. My new products have not sold yet. I spend my day doing housework and making some food for my family. I spend a significant amount of time in front of my computer writing a post.In the morning, I always take my kids to school. After that, I usually write a post on Hive. This morning, I was busy making my products. I hope the weather is good tomorrow.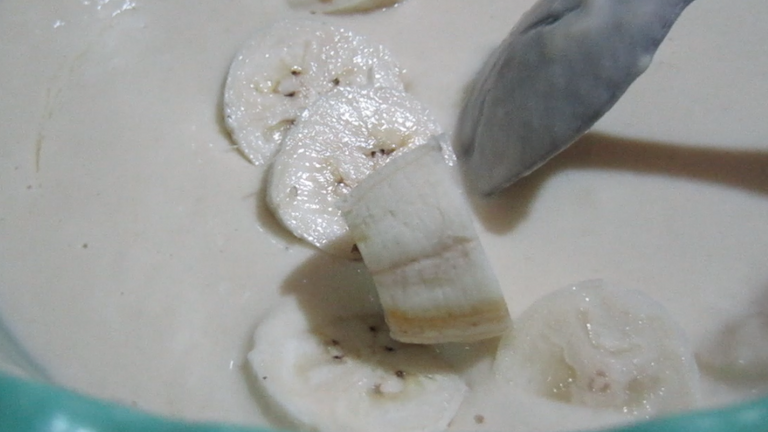 After I finished making my products to sell, I cooked some fried bananas. I want to enjoy the snack while I have a rest. At 1.00 P.M., the fried banana is done. Now, I can enjoy the banana with plain water. I had a cup of coffee this morning, so I preferred plain water in the afternoon.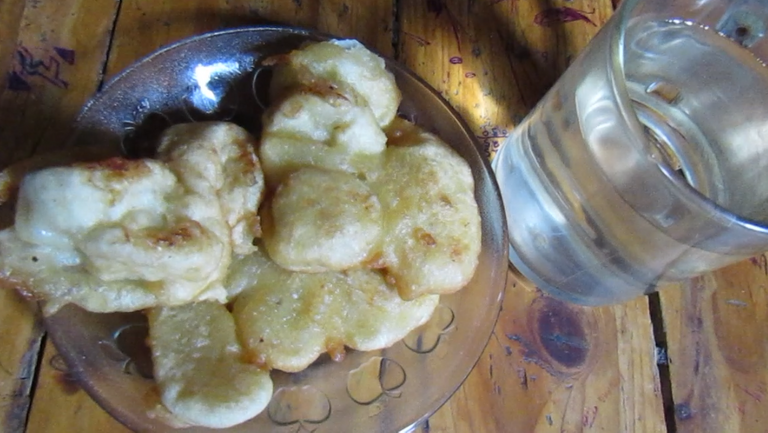 Fried food from wheat flour and a little sugar is a simple dish that most Indonesians can make. There are many kinds of simple fried dishes made from wheat flour. They are fried tofu, tempe, bakwan, and fried banana. When more people are afraid of fat in their dishes, I do not think so. I do not care about the fat in the oil from fried food.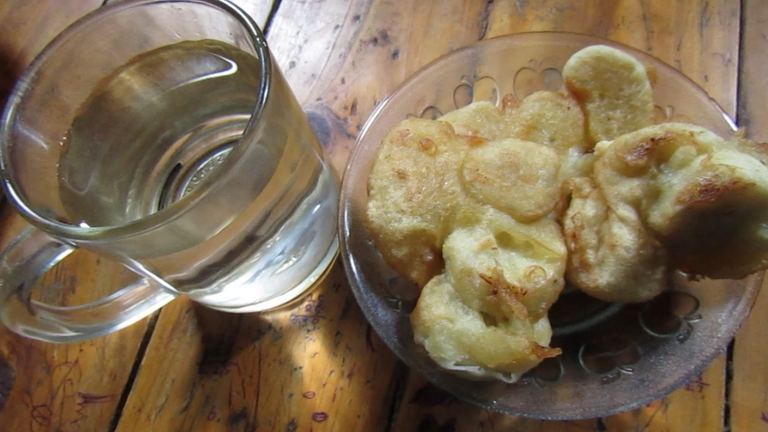 Fried banana is simple snack. You only need some wheat flour, with a little sugar and water. Then, you cut the bananas into the shape of coins. Mix the bananas and the wheat flour and fry the bananas in hot oil. Finally, you can enjoy the fried bananas with coffee, tea, or plain water.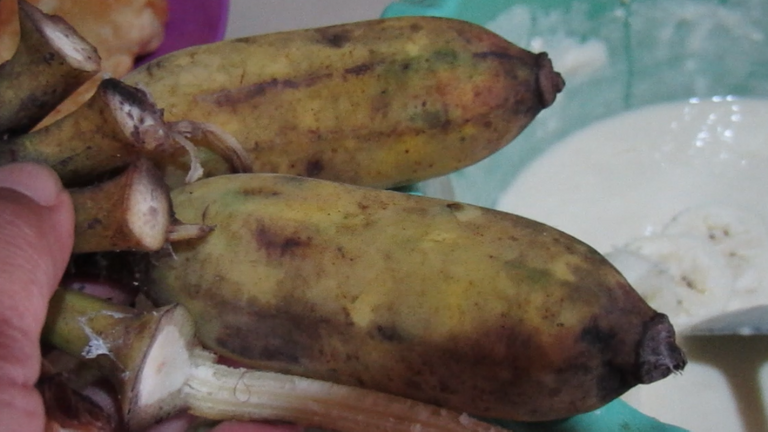 Do you like to make some traditional snacks? What is the simplest snack you make?