Hello all friends, how are you today, I hope we are still in good health and can participate in activities smoothly.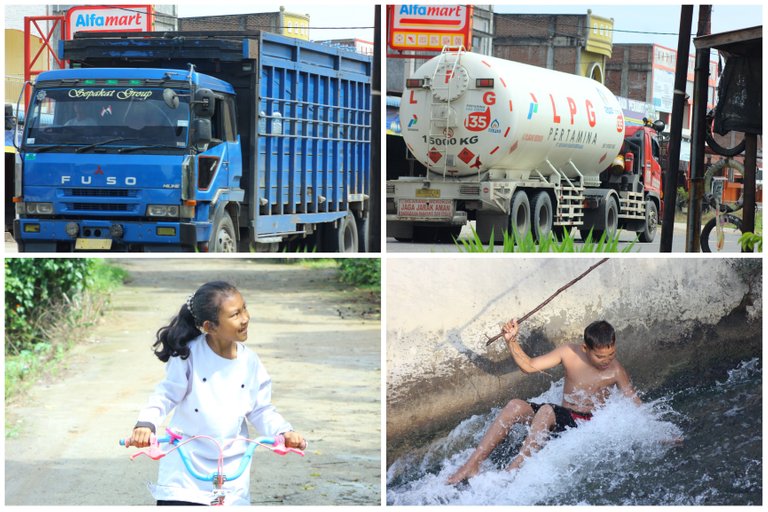 ---
On this occasion, today I want to display some of the pictures that I have taken. When I sit on the side of the road, I see lots of moments that I can take that cross the road, one of which I really like when I see big cars cross that road. So from that I took the opportunity to be able to take pictures of the big cars that were on the road when I was on the side of the road. Apart from that I also want to show some pictures of my nephew and at that time he had just come home from school. happy. All right, friends, let's see the pictures that I have prepared.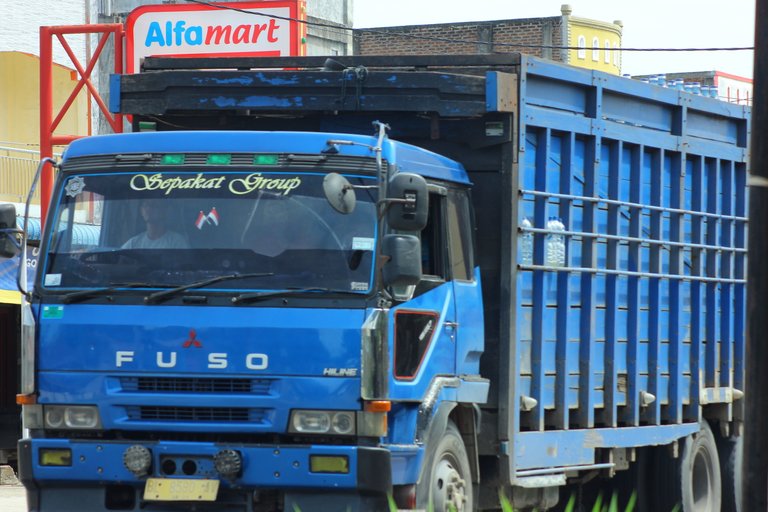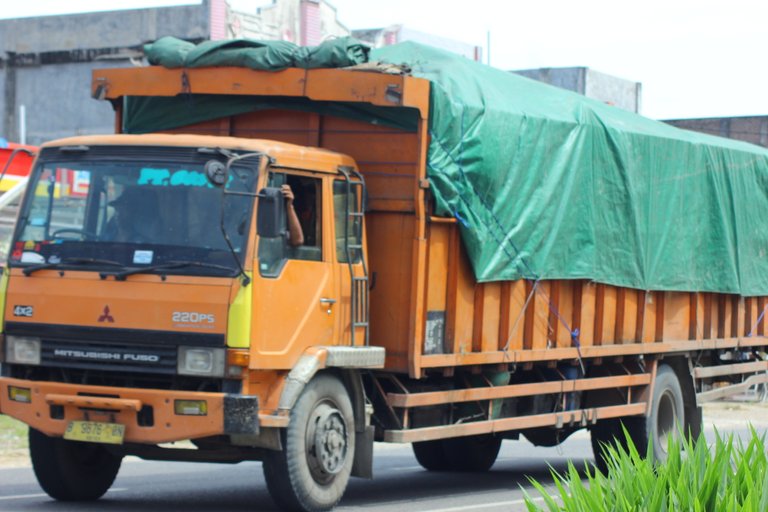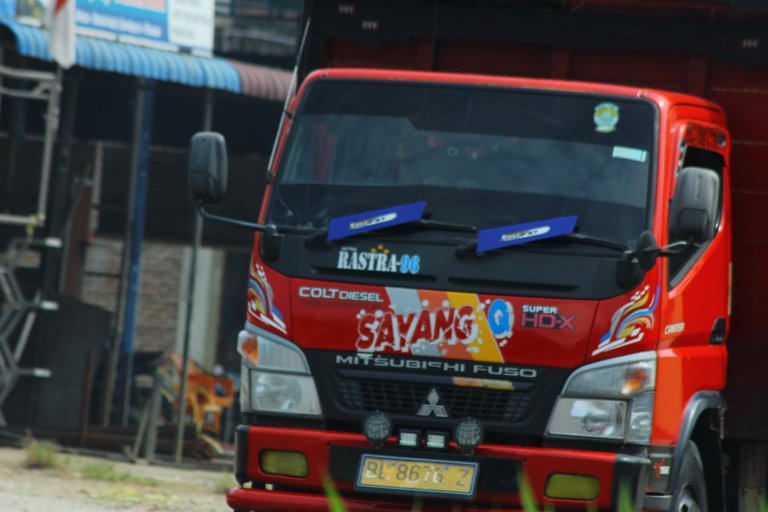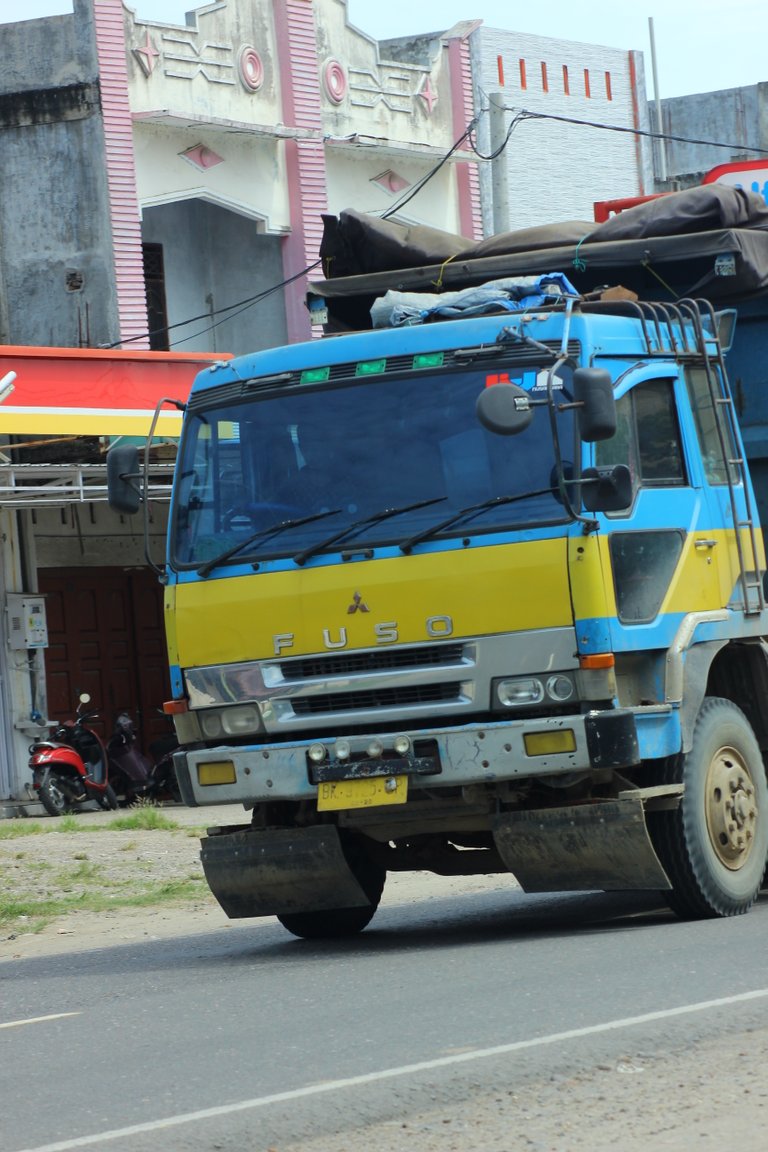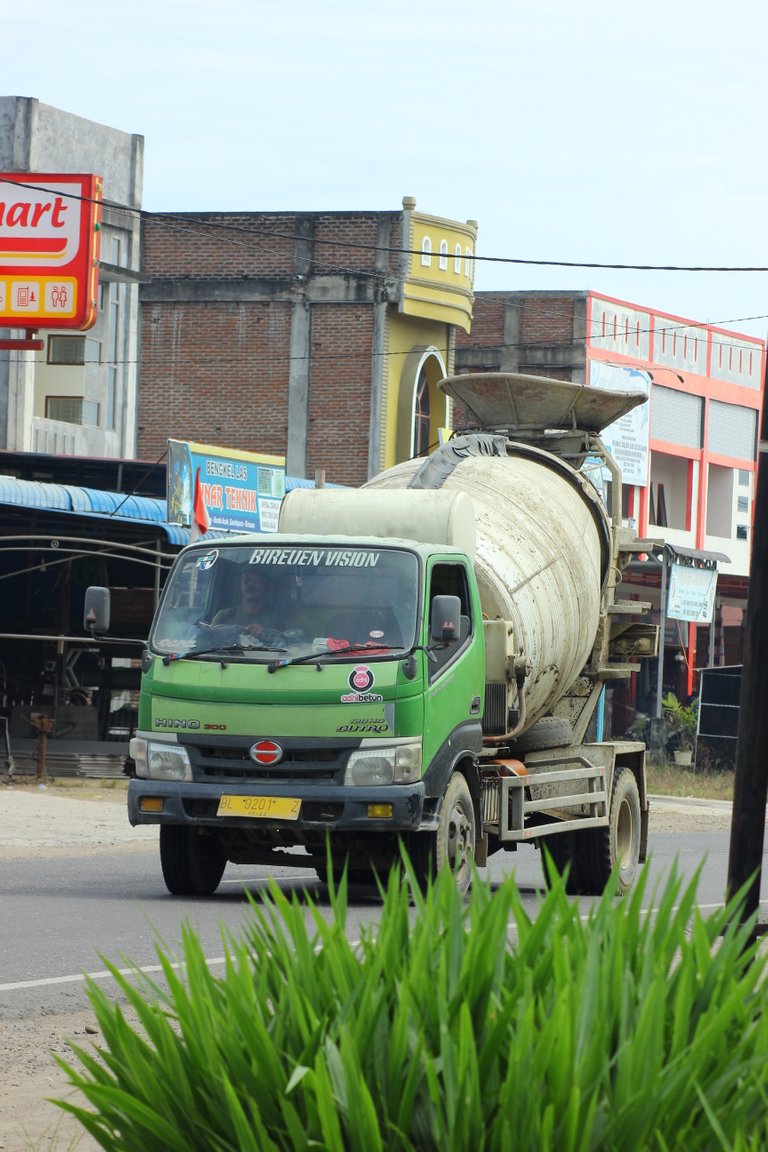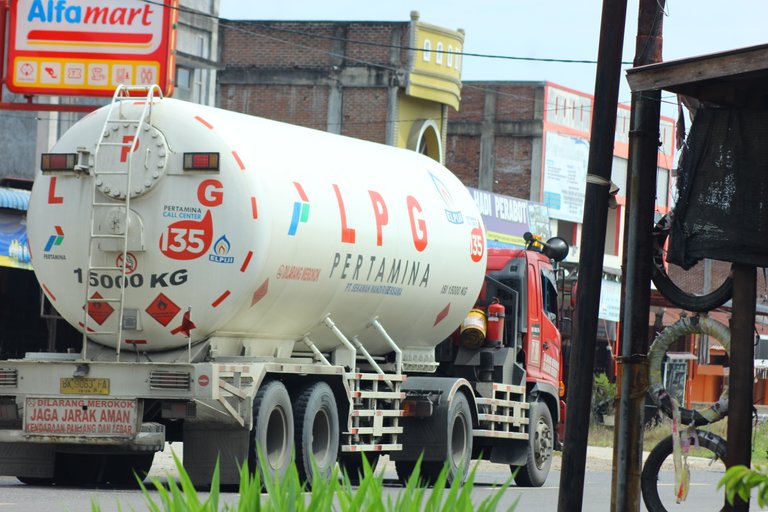 There are several directions for cars that are on the way, and this is a national road in Aceh Province. This road can contact Aceh Province with North Sumatra province Namely the capital city of Medan. This road is indeed very densely visited by its users because this is a very active road and is a national road and even this road goes through to Jakarta, the capital city of Indonesia.I was sitting on the side of the road in the Gandapura sub-district, Bireuen district, and when I saw the big cars passing by, I really liked it. So I took some pictures of the cars using my camera.There are cars transporting goods and there are also cars transporting very large LPG.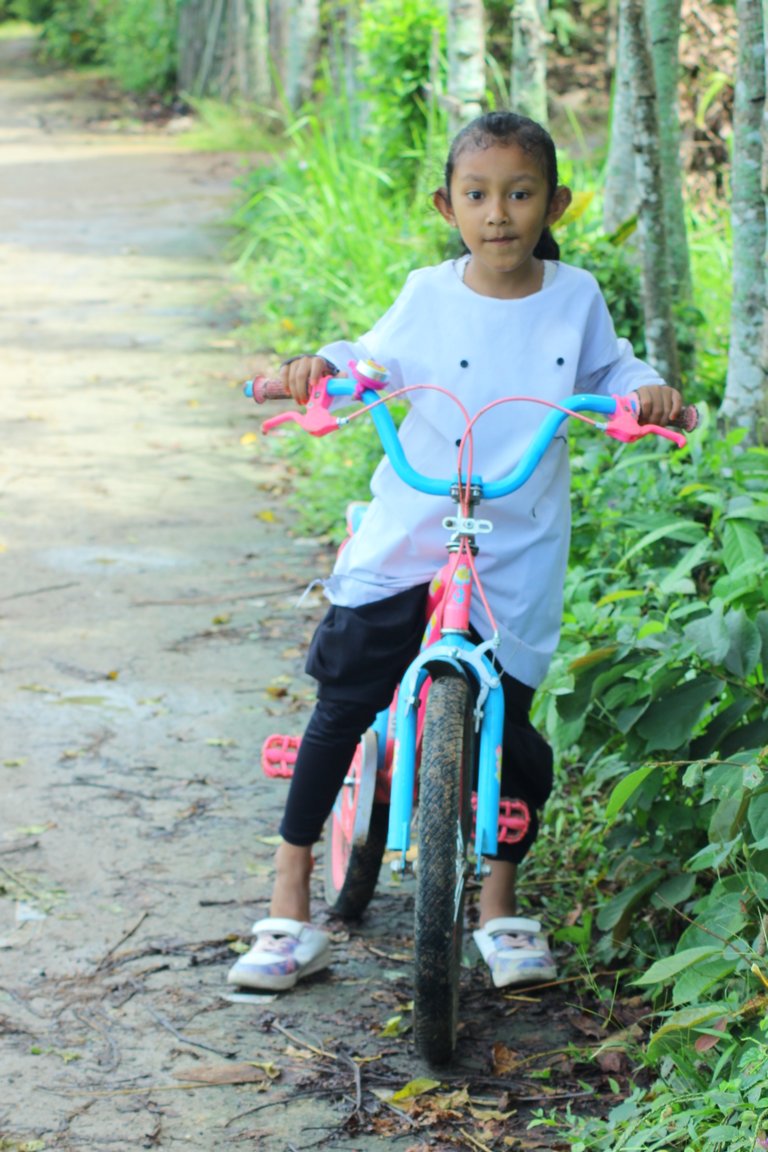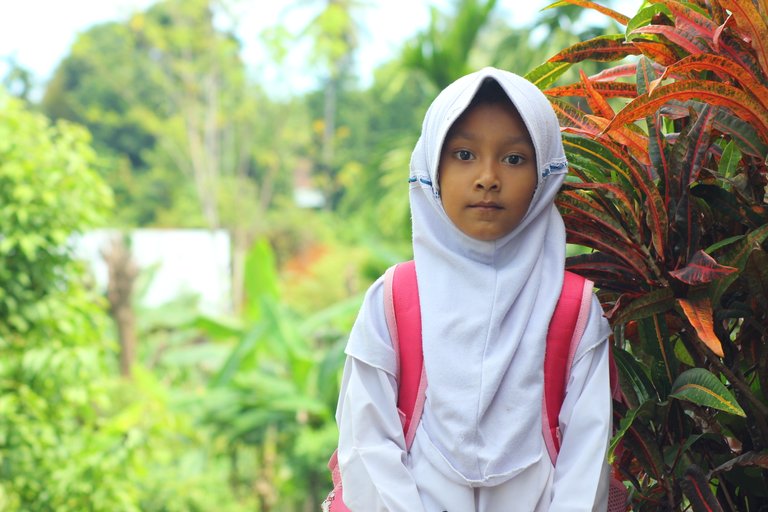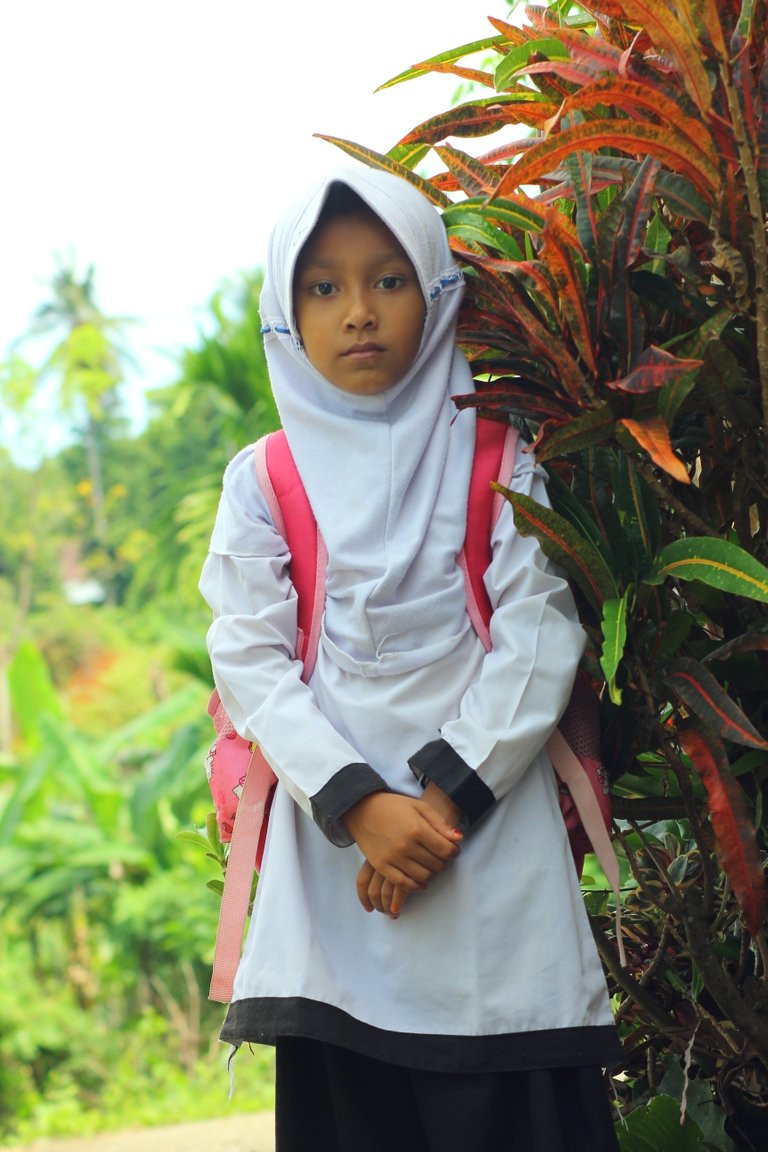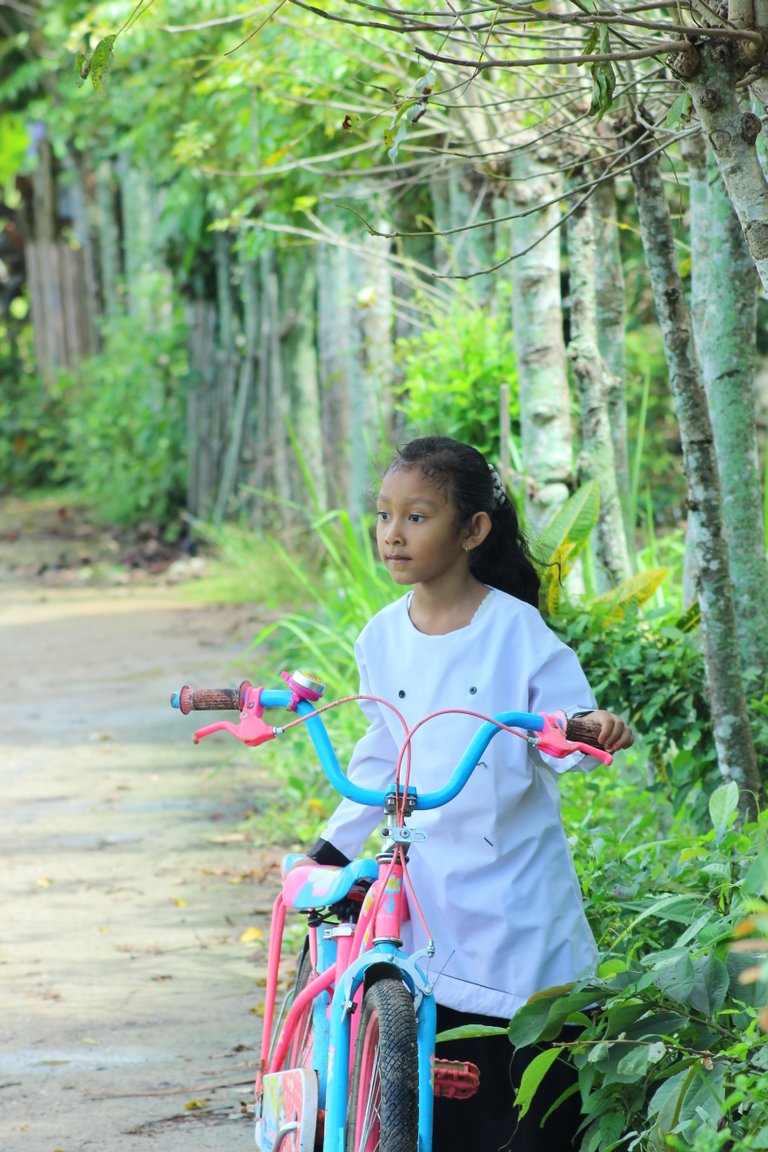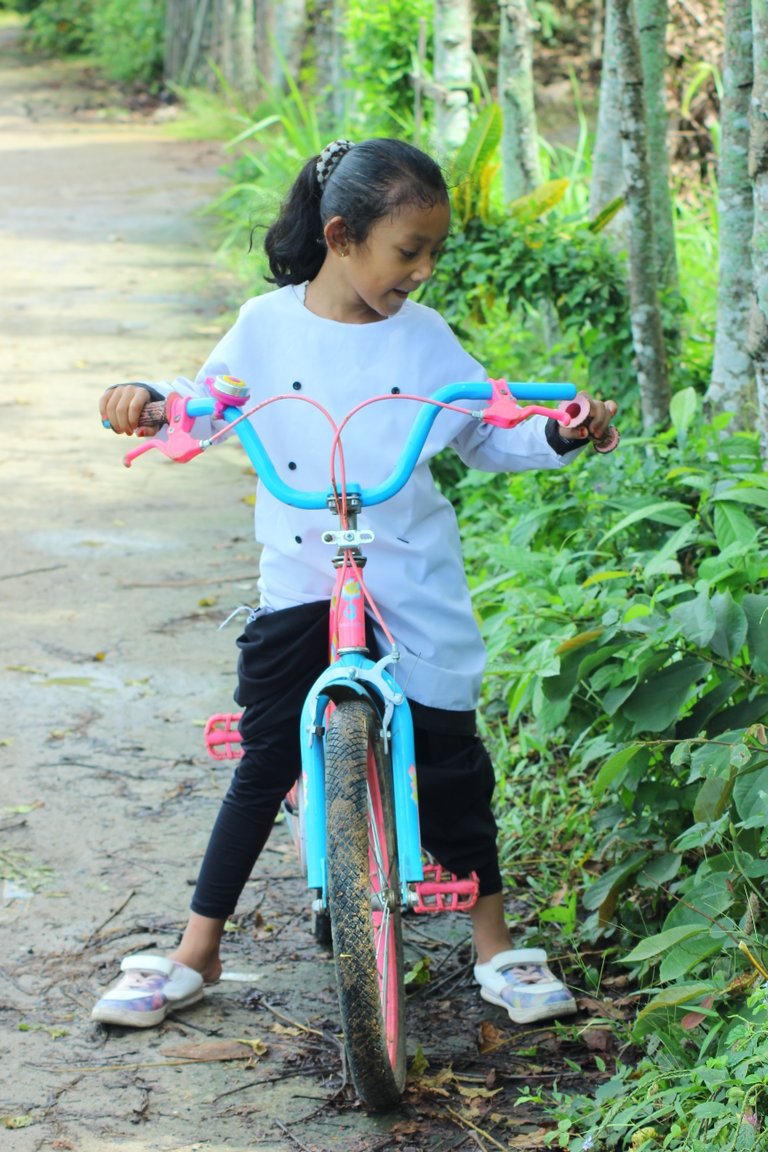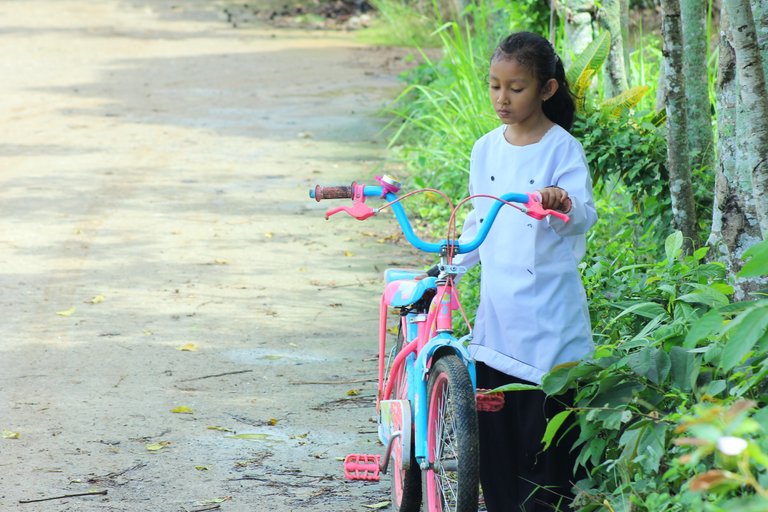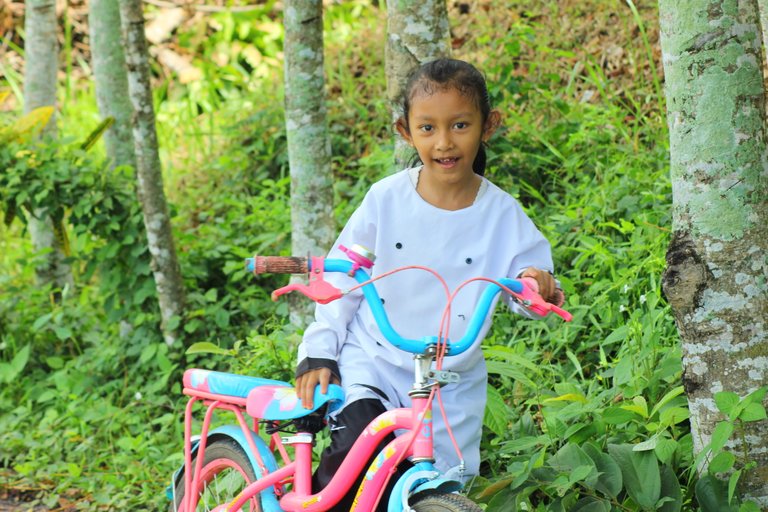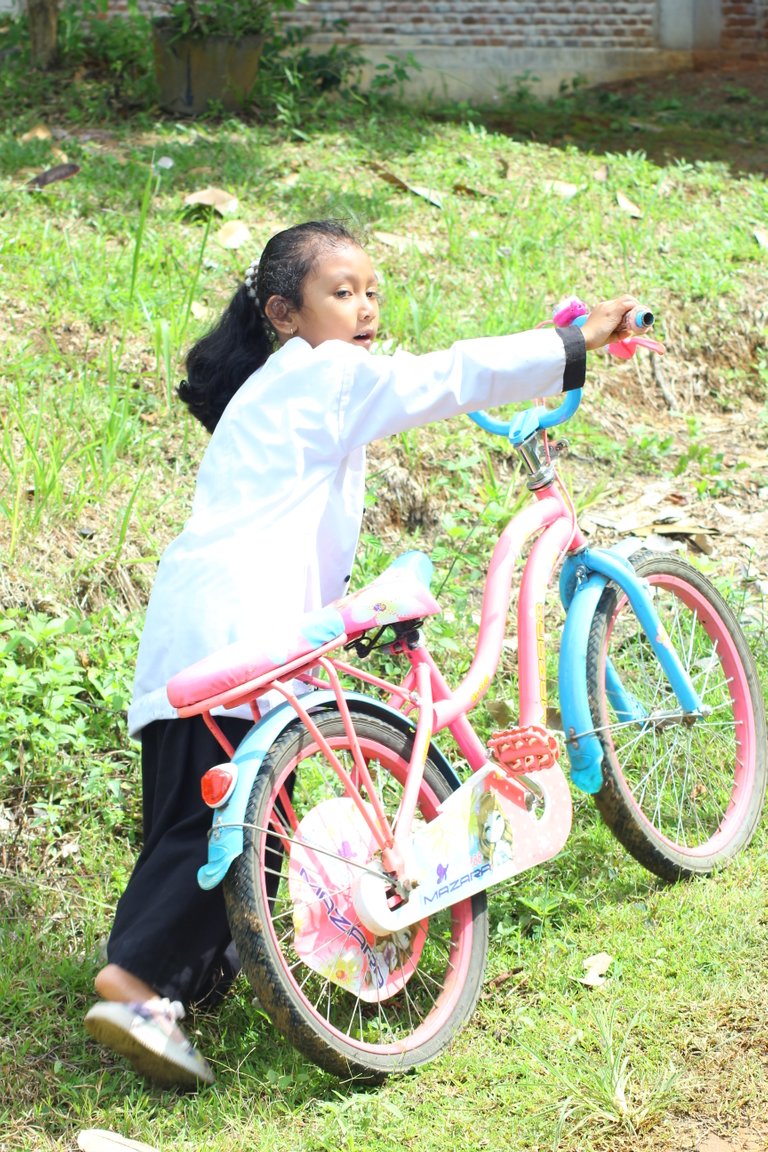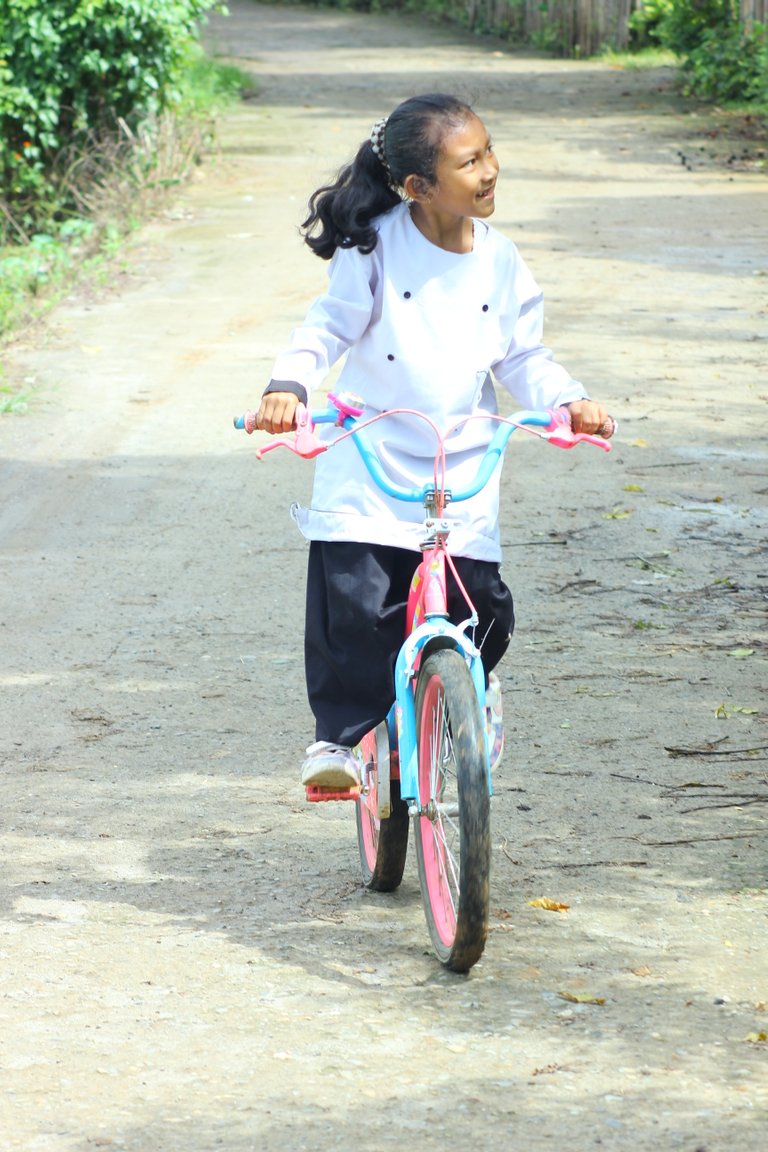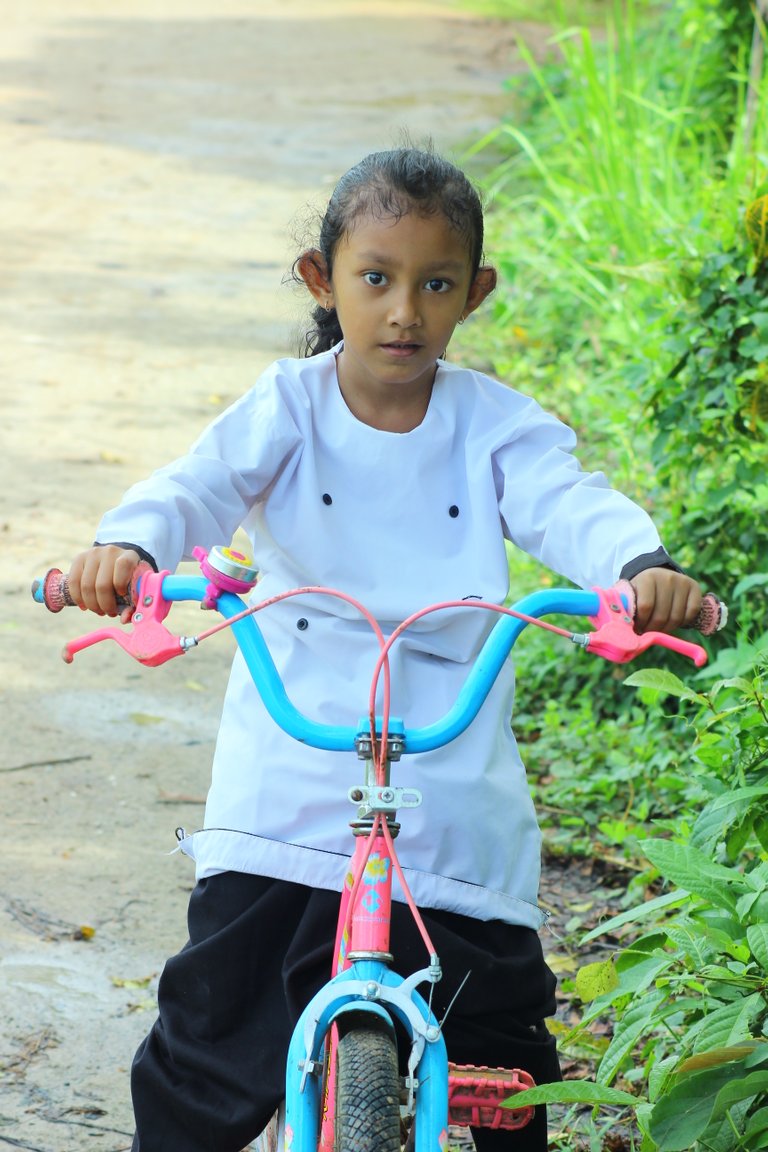 After my nephew bought a bicycle by his parents, of course when he comes home from school he always takes his bicycle to play.First bought by his parents, this bicycle uses a side tire so he doesn't fall and after a while after he gets used to riding a bicycle, the side tire has been removed. And he can already row a bicycle without having a side tire.Children his age certainly really like playing bicycles in the yard area And usually in the afternoon he goes out and plays with his friends who have bicycles. Playing bicycles is indeed exciting and very fun for me, as we have felt when we were little like all of them.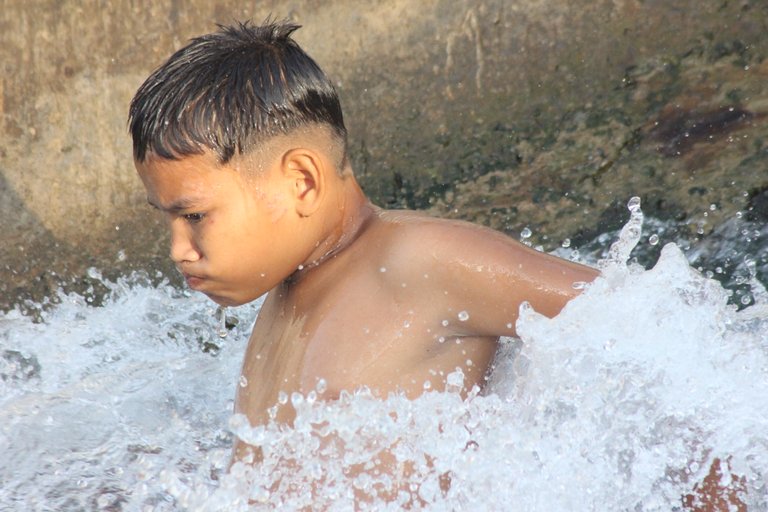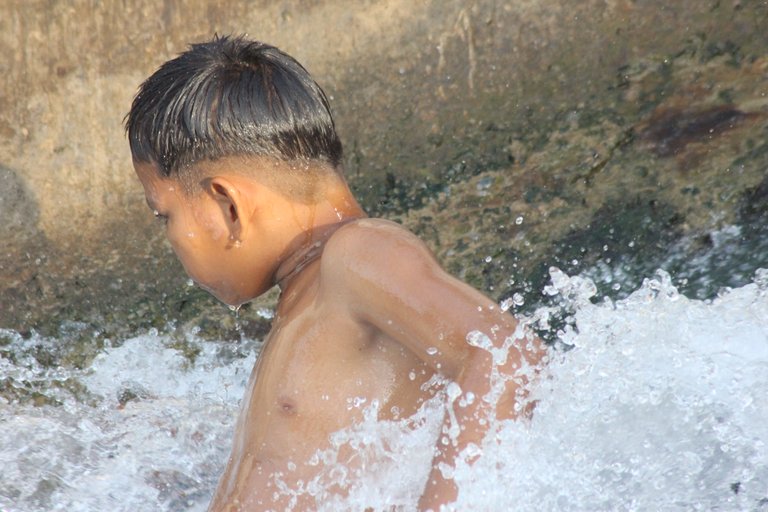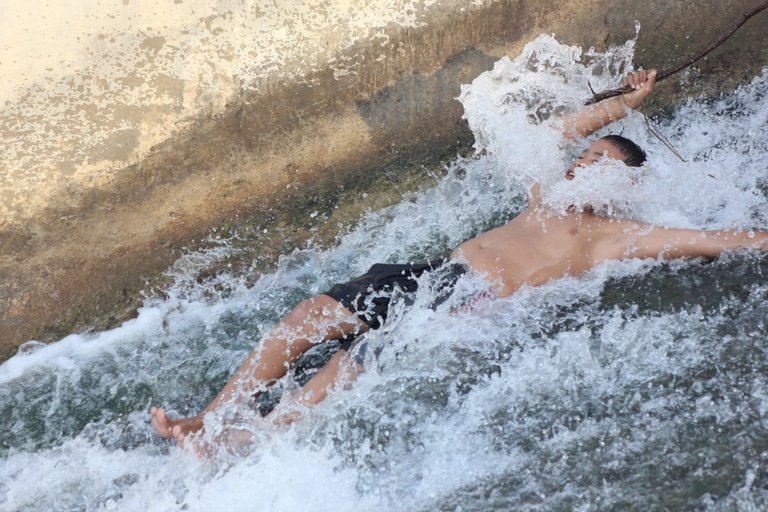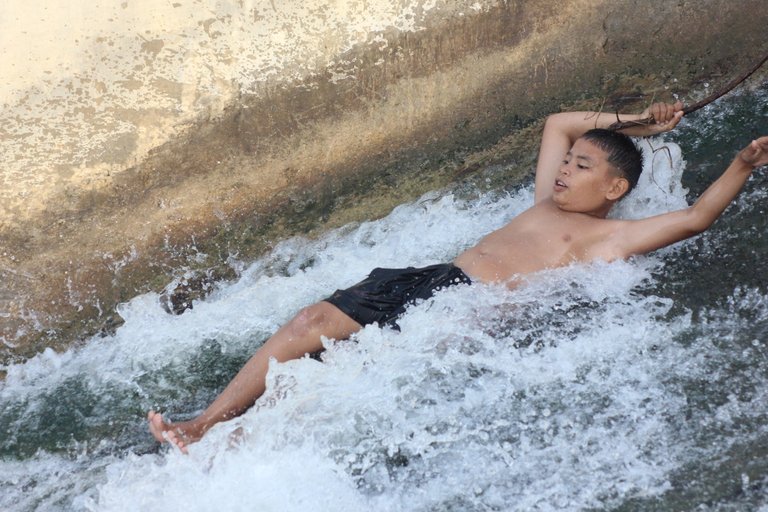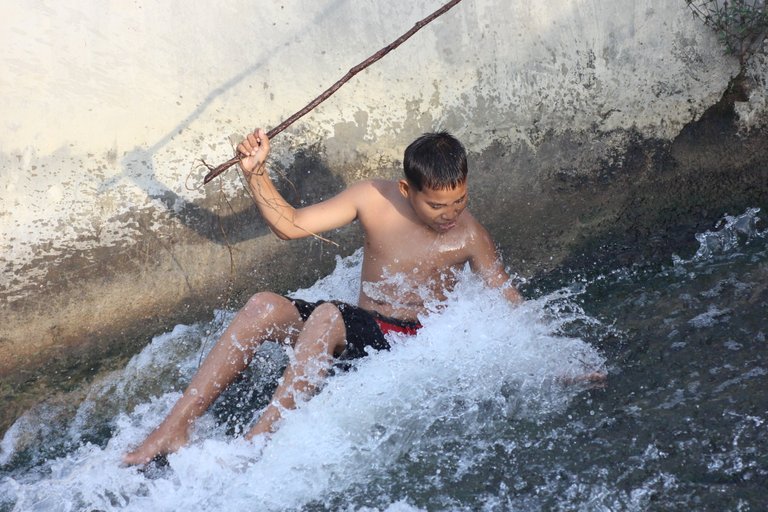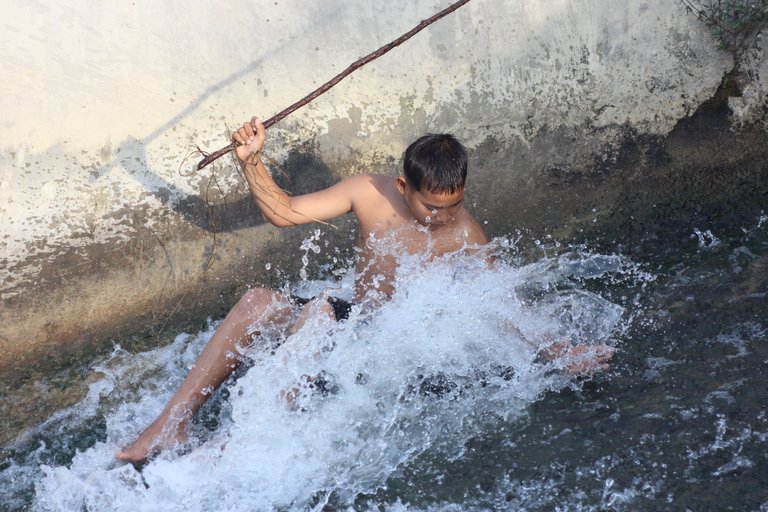 He was very happy playing in the water at the irrigation gate near the rice fields. On that day the water in the irrigation was very clear and very clean. Of course this teenager really liked bathing there. The existence of this education is certainly very beneficial for the surrounding community because this can make it easier for all of them to carry out their activities in agriculture or plantations. Communities in this area can use the verses from the irrigation to flow to their lands and this is certainly something they really like.That afternoon as I was passing by this love I saw a teenage boy taking a bath there and of course I stopped briefly to get a few shots of him.
All right, friends, that's what I can show today and hopefully with some of these pictures we can all be entertained when we see them.Thank you to all my friends who have given me encouragement and opportunity so that at this time I can still display my articles and my pictures. That's all and thank you.
---
| Photography | Random Image |
| --- | --- |
| Camera Used | Canon |
| Model | 600 D |
| Photographer | @mnurhiver |
| Location | Aceh, Indonesia |