I bet it was around last week when my papa handed me a piece of paper. I was confused but when I saw it, I smiled and felt happy. Papa said, Gab (one of the kids in my neighborhood) dropped by the store earlier and gave it. He wanted to give it to me as a present and wanted me to give him a feedback. This was what I received that time.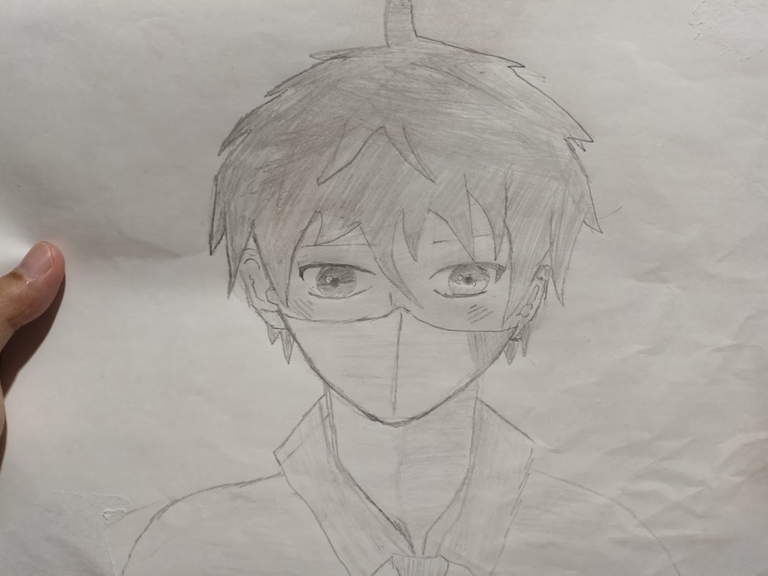 He has really improved and would definitely continue doing so in the years to come, if he continues drawing. :)
I was working that day, so I wasn't able to see him, so I decided to give him a little something and write him a small note.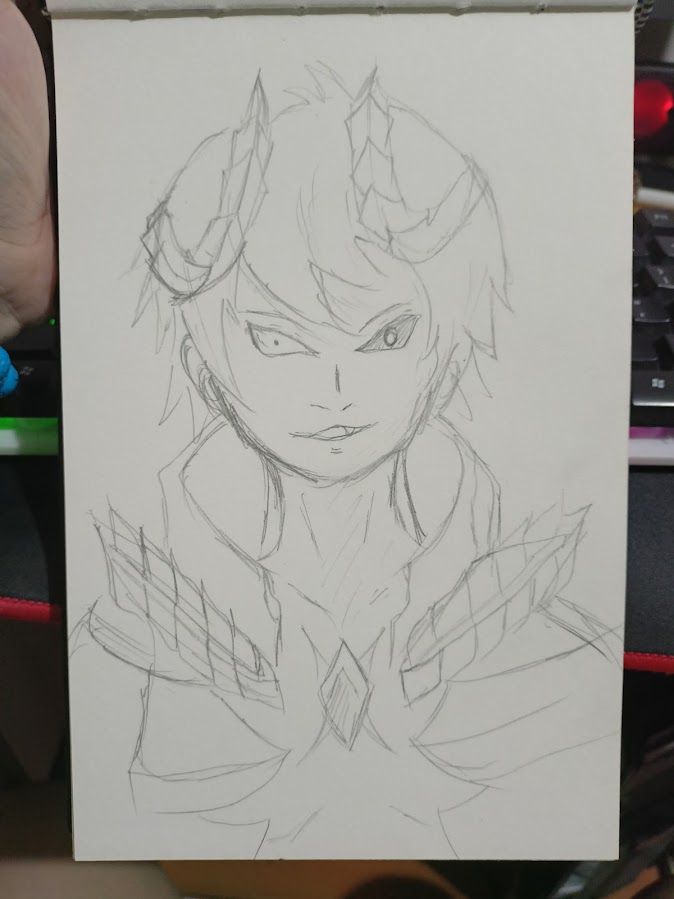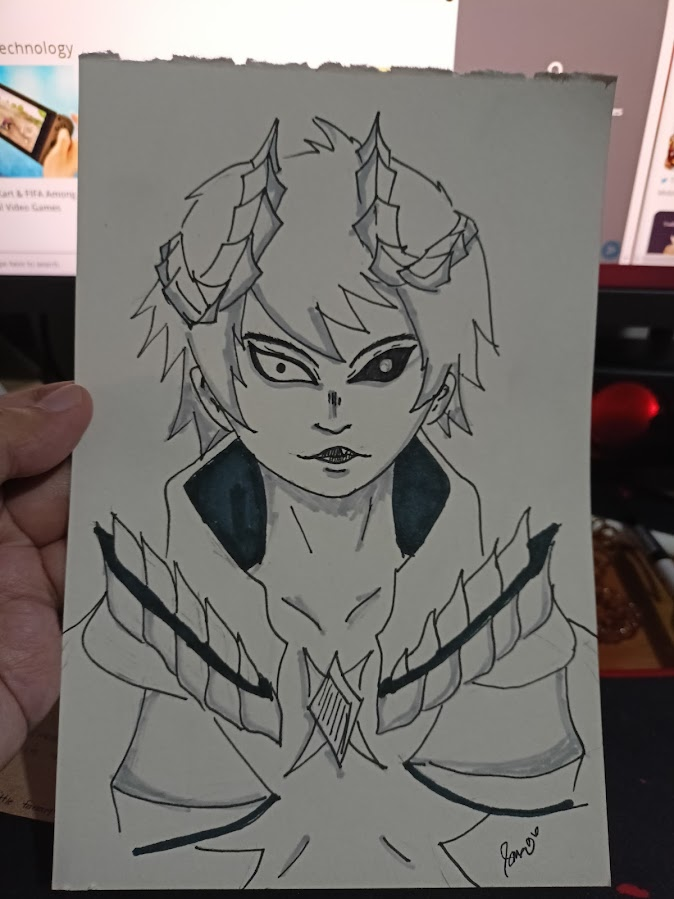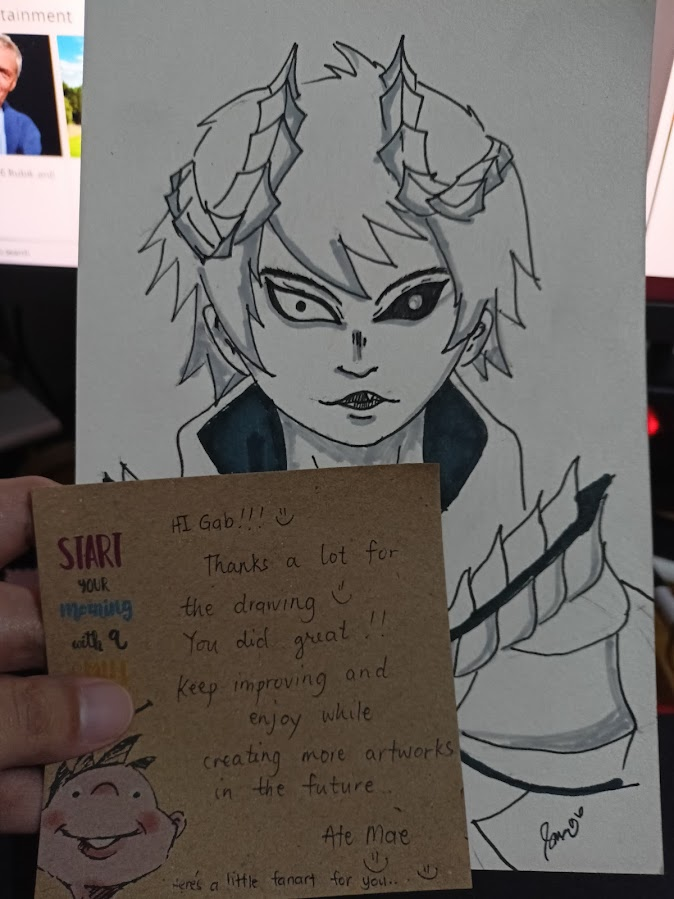 It's a quick sketch or fanart of his main hero in the mobile game we're both playing. It's Dyrroth of Mobile Legends.

I'm working tonight, so I'd leave it with papa in the store, so when Gab comes to buy something, he can easily hand it to him. I included a small message for him.

In the past, he used to come over and do some artworks with me. I had more free time in those days and he need not go to school yet. However, regular face-to-face classes in the elementary school here in my city is back, so he's also busier than usual.

I miss spending time with the kids in our community, just playing or doing some artworks together. When I get the chance, I'd like to give them art classes and provide them some art materials again. :)

Seeing kids becoming interested in art makes me truly delighted. I could see my younger self in them... especially with Gab. I used to draw and ask for some feedbacks from my older cousin (the one who influenced me to draw) back in the day.

Anyway, I'll end this post for now... Luckily, one student was absent, so I could share this with all of you this time. See you around! (^^,)/