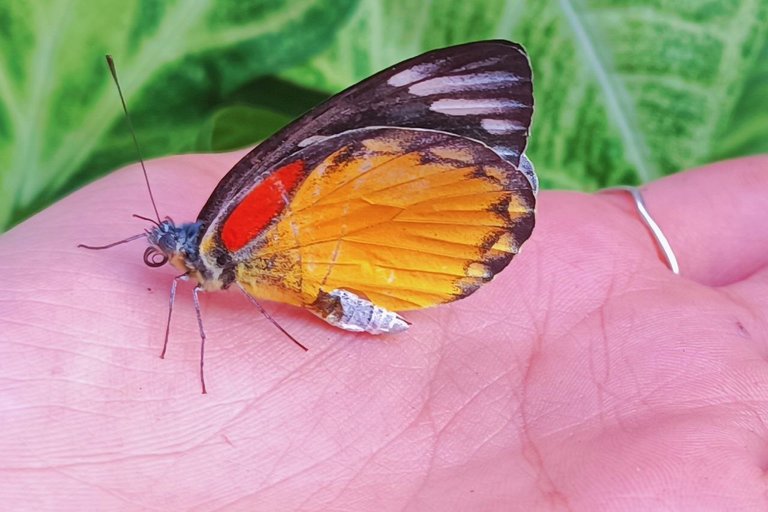 Hello my loving Asean Hive community,
warming welcome back to my blog. Are you all fine and well? I think everything will be fine. I'm fine too. Today is Friday, are you spending time with your family? Today is Friday, are you spending time with your family? I usually help my mom cook because I'm usually free on Friday evenings. However, these days my teacher is moving to Yangon, so I'm helping her, I'm busy all week.
I love taking pictures of plants and insects, so even on my busy days I take those pictures. Today I will share some wild plant and butterfly pictures I took at my teacher's house. Let's get started.
My teacher will be moving from Muse to Yangon. So she needs to carry all her orchid plants and plants. So today my teacher and I chose the plants that she will take to Yangon. The selected plants have not been packed in boxes yet because my teacher still needs 4 days to go to Yangon. A few days ago, it was raining, so it was not convenient to choose the plants. Today the weather was nice in the afternoon so it was easy for my teacher and me to choose plants.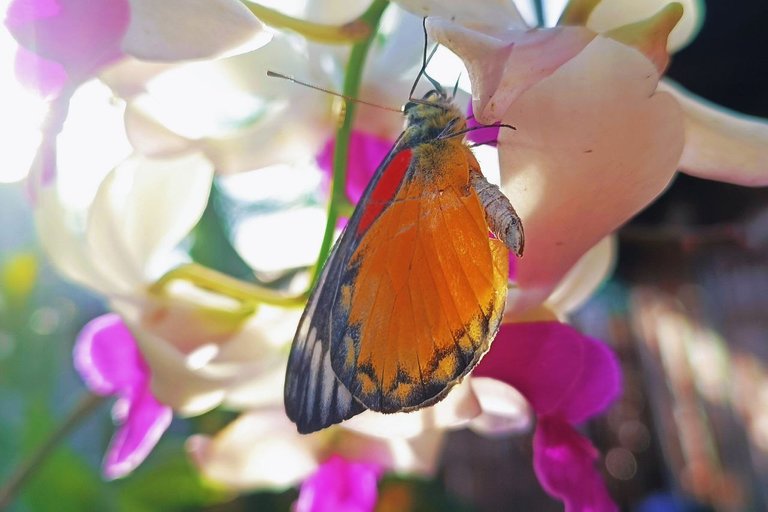 The past few days, despite the hot weather, it has been raining every day, so my teacher's orchid buds have been blooming all these days. Today, when I was picking orchid plants, I saw a butterfly on the mixed white and purple orchid flowers.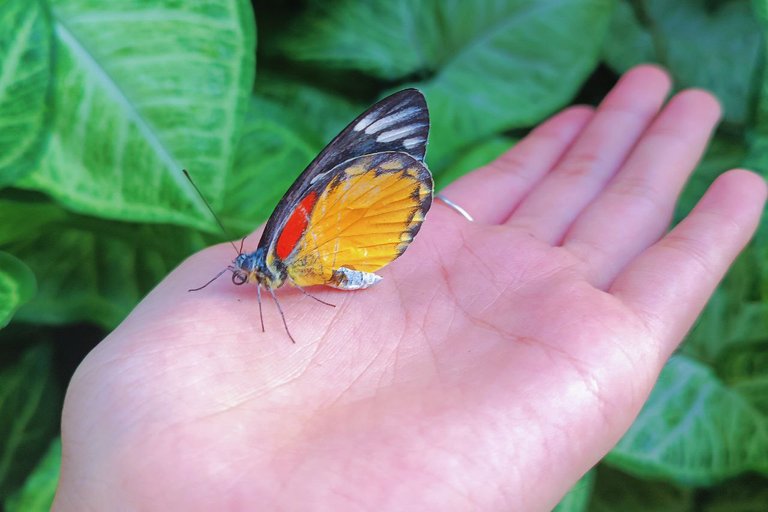 The butterfly's wing color is a mixture of orange, black, white and red. In your country, I think the butterfly color wing might be the normal color. In the town where I live, it is rare to see butterflies. Only small butterflies with delicate color wings are seen. The size of the butterfly I saw today was not very large, but it is rare to see such a butterfly where I live.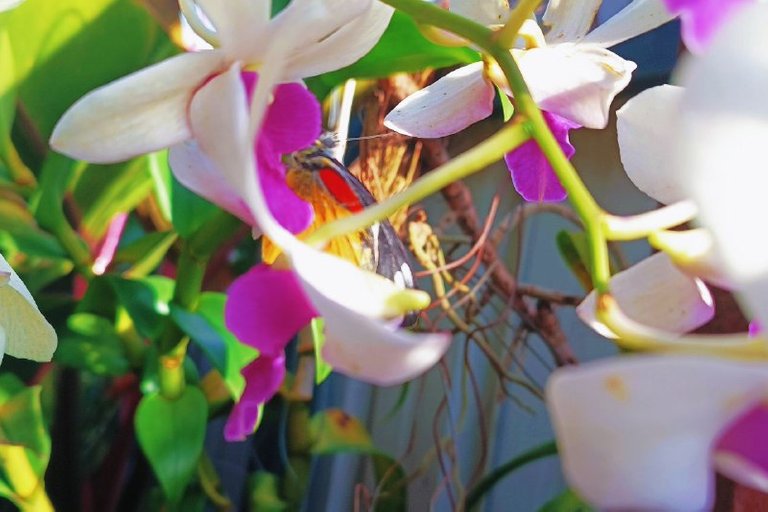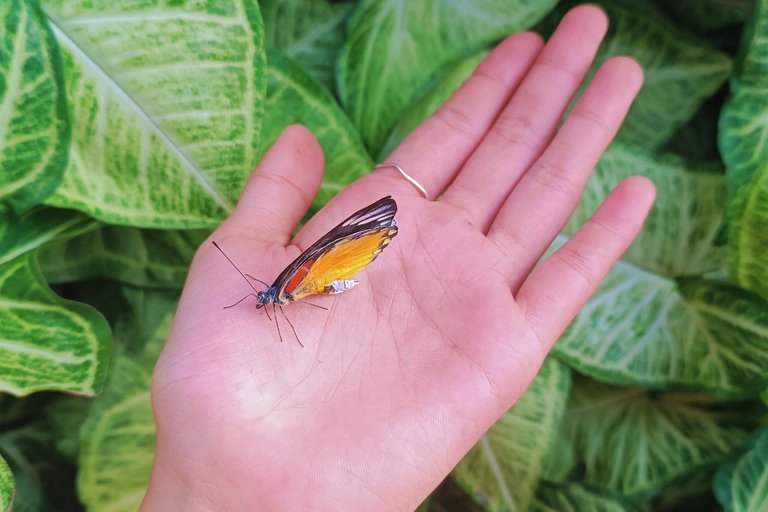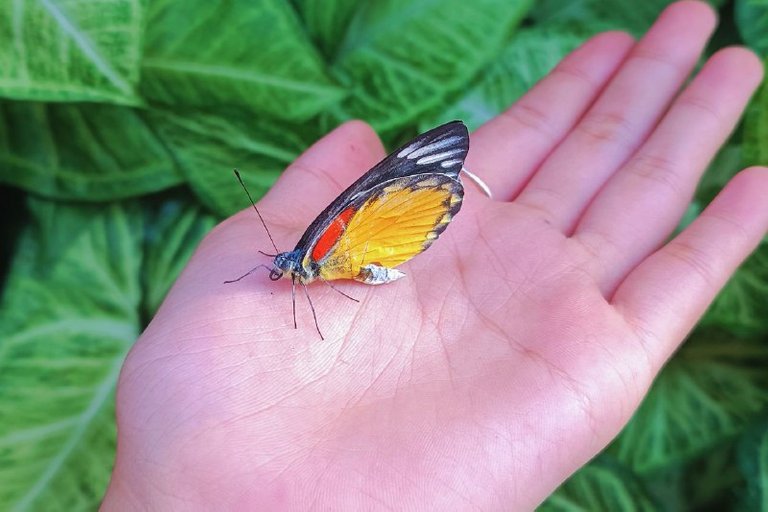 Even when the butterfly moved from the orchid to my hand, the butterfly didn't go far away. It remained on my hand. Normally, butterflies are very clever insects and tend to fly away quickly. So in the past, when I photographed butterflies, my mind told them not to fly. At first, I thought that the butterfly's wings were injured, so it couldn't fly, but there was nothing in those wings. So today I was able to take good pictures of that little butterfly.
That's all for today. Thank you so much for reading my post.🍇