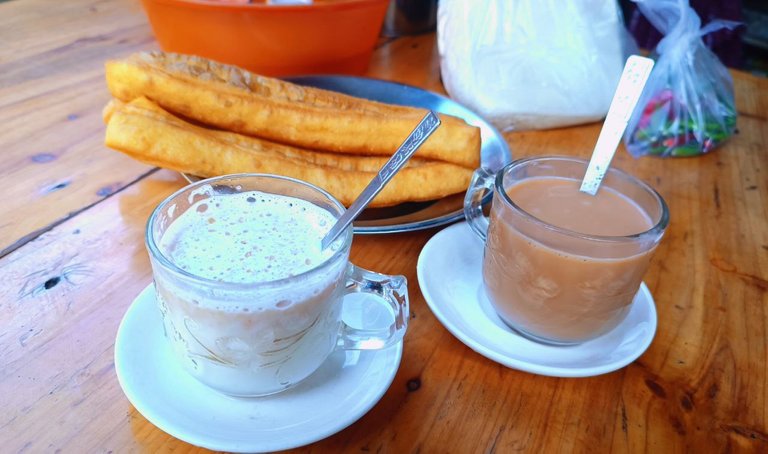 Hello my loving Asean Hive community,
Welcome back to my new post. How're you doing? Is everything OK? I'm all right. I hope you are all well too. Are you busy these days? Last month I was always busy because I was spending time with my students from morning to night. I'm not busy these days so I can focus on Hive. I'm also trying to share my DIY and papercrafts soon.
Today, I will tell you about the mini tea shop that my friend and I went to for breakfast. Let's get started.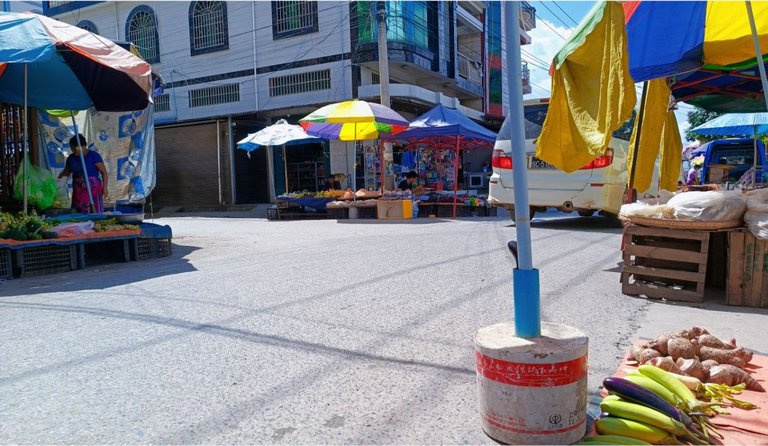 This morning, my friend and I went shopping together to buy vegetables and meat for lunch for the children from the dormitory. Normally, she and I go to the market by motorcycle, but today she and I went to the market on foot. The dormitory is a bit far from the market, and we didn't have breakfast before going to the market. So when we finished shopping, I was very hungry.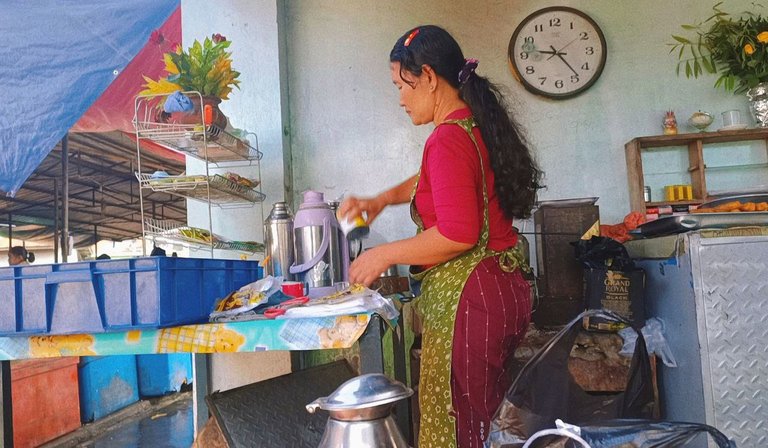 So she and I decided to have something to eat before heading back from the market. Although there are many noodle soup shops in the market, we did not go to those shops. I found a mini tea shop in that market. The owner of that mini tea shop is also my mother's friend, so we chose that shop.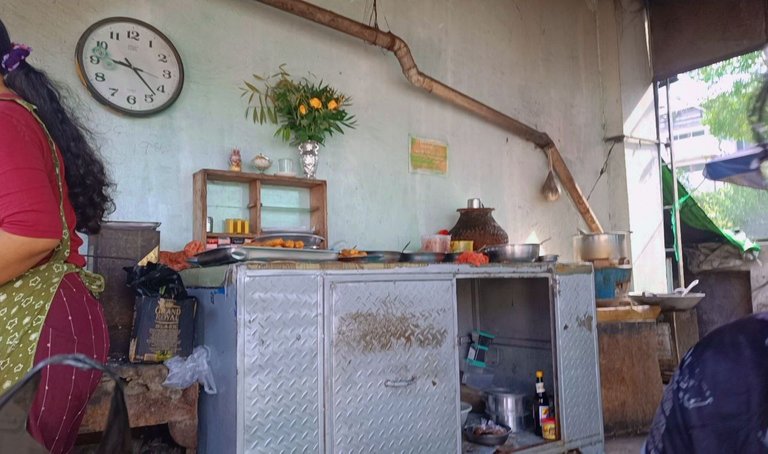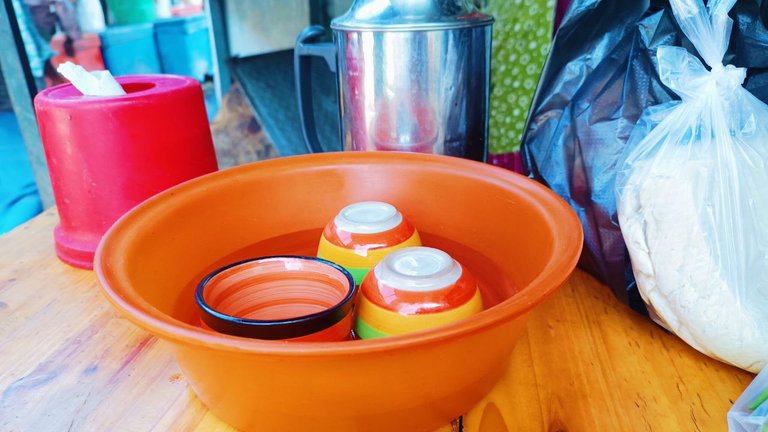 I have noticed that this mini tea shop has been in this market since I was young, but I have never been to this shop. Until now, the style of the shop is the same as before. In such tea shops in Myanmar, small cups are usually placed on the table as shown in the pictures. These small cups are used to drink green tea for free. These mini tea shops are not grand like other tea shops. However, when I visit these tea shops, it brings back memories from my childhood.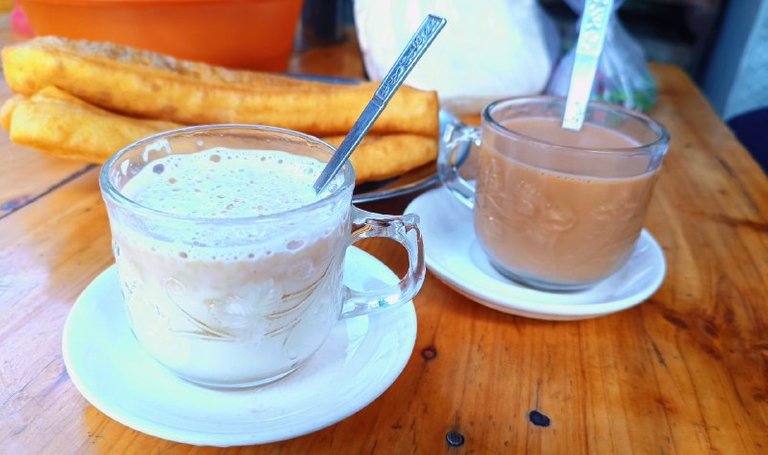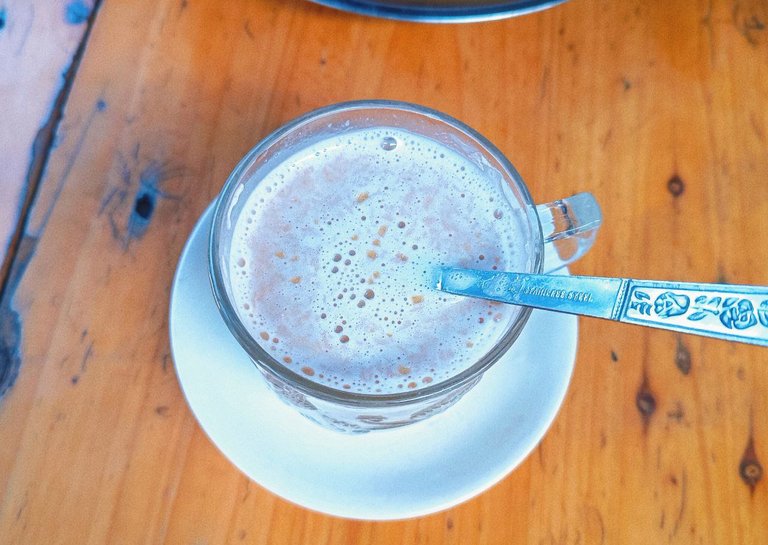 For breakfast today, my friend ordered tea and I ordered Oat milk. My friend likes tea so much that she drinks it almost every day. I ordered Oat milk because I don't like the bitter taste. The price of oat milk and tea is the same. It costs only 700MMK for a cup of tea. 700 MMK is equivalent to 0.3USD. Very cheap. However, the taste is very good. What do you think?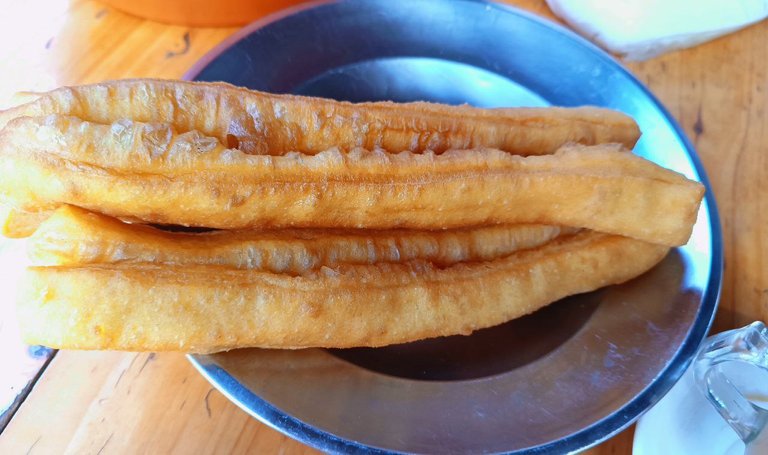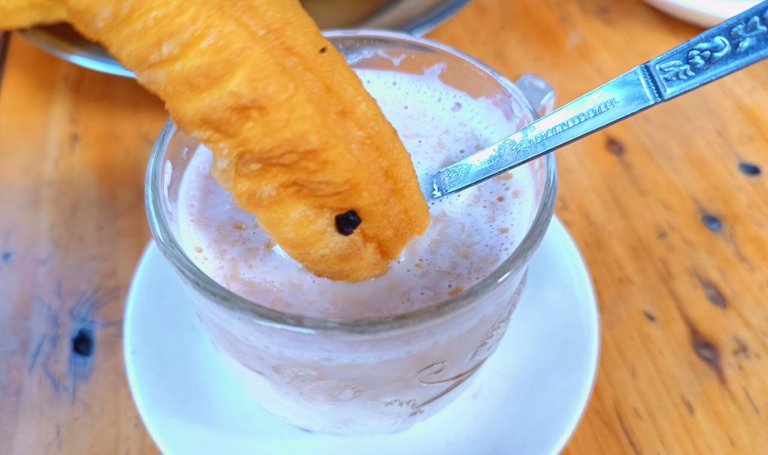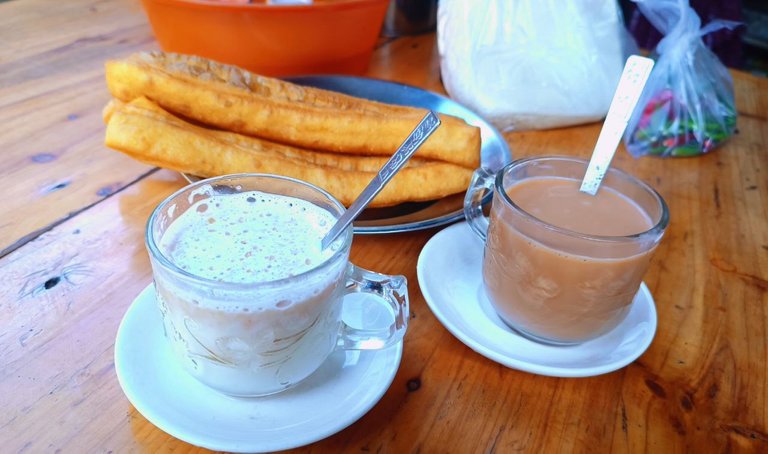 Another thing we ordered was Youtiao. In our country, Youtiao is called "Ae-kyaar-kway". I always eat this every time I visit a tea shop. Youtiao is one of my favorite breakfasts. Youtiao's price is very cheap and the taste is very good. A Youtiao only costs 300MMK, which is equivalent to 0.14 USD. That's it for today. Thank you so much for reading my post to the end. See you soon in a new post.

.