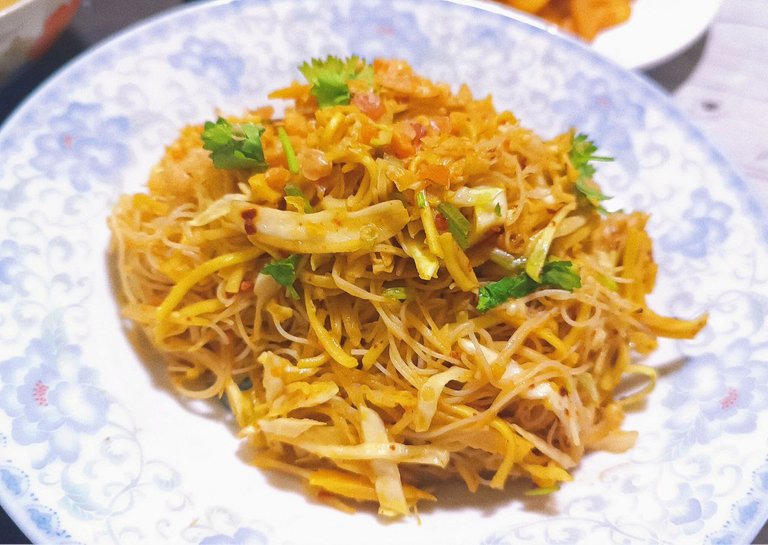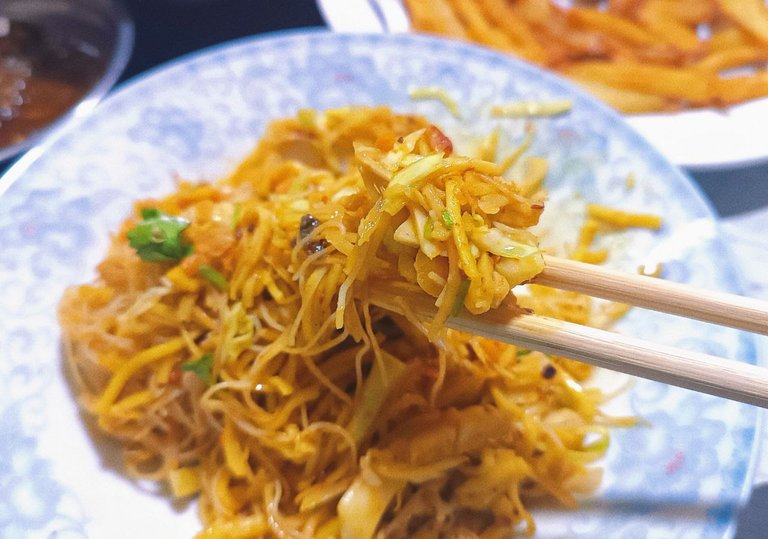 Hello my loving Asean Hive community,
Warm greetings. Welcome back to my new blog. How're you doing? Is everything OK? I'm all right. I hope you are all well too. It's been a long time since I've not shared about delicious food recipes and papercrafts because I was spend time with my students last months. Today I will tell you about a meal I made with my friend and a Burmese salad. Let's get started.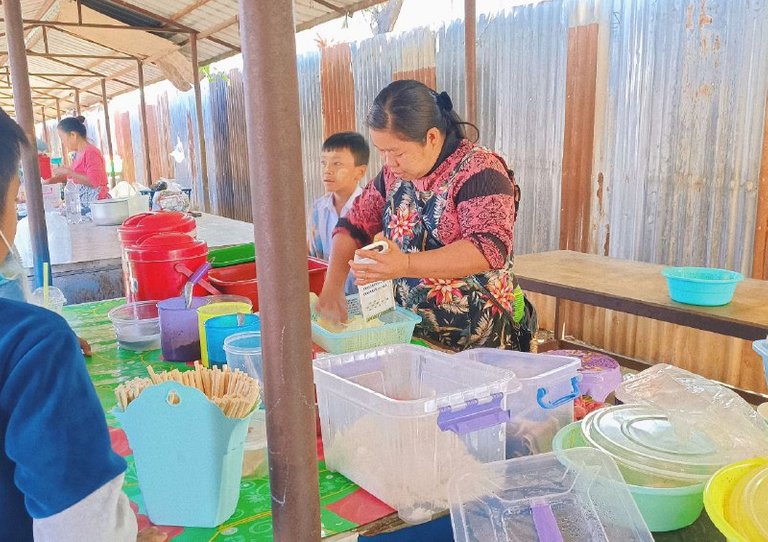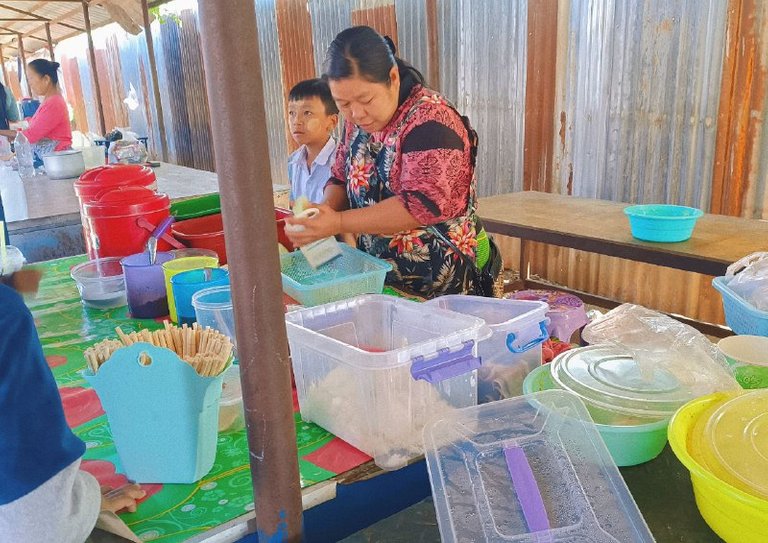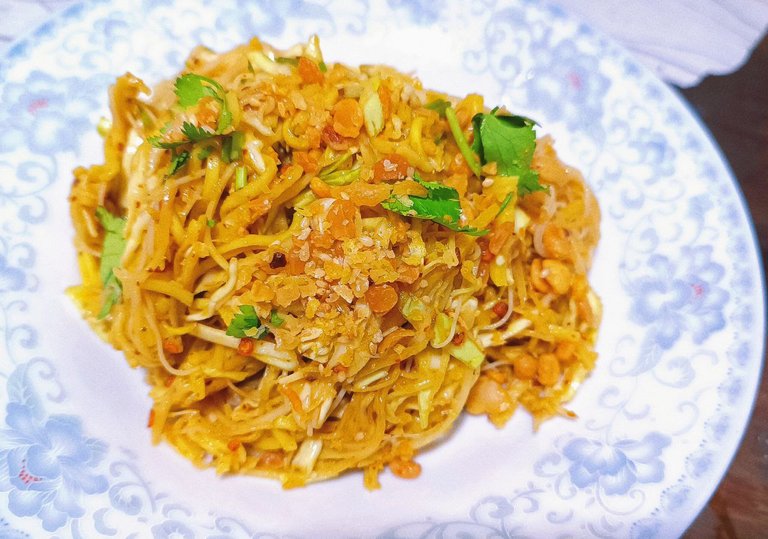 There is a school canteen in front of the dormitory where I teach. Among the many bakeries in that canteen, there is one that my friend always buys from. This shop sells a variety of salads. Papaya salad, noodle salad, Burmese Rainbow Salad, rice salad, Tea Leave Rice Salad, etc. are available at that shop. The name of Burmese salad that I will tell you today is Burmese Rainbow Salad. I will tell you about the ingredients in this Burmese Rainbow Salad first.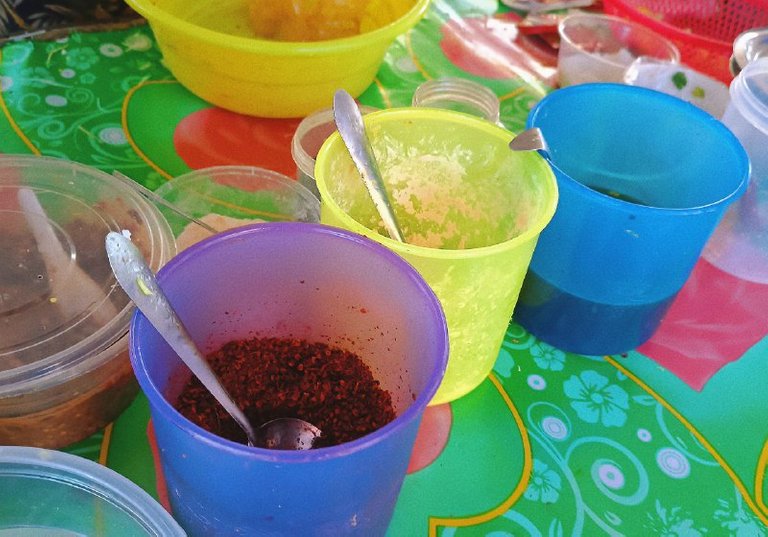 the ingredients-
rice noodle
bean noodle
papaya
cabbage
tofu
bean powder
dry chili powder
fish sauce
tamarind sauce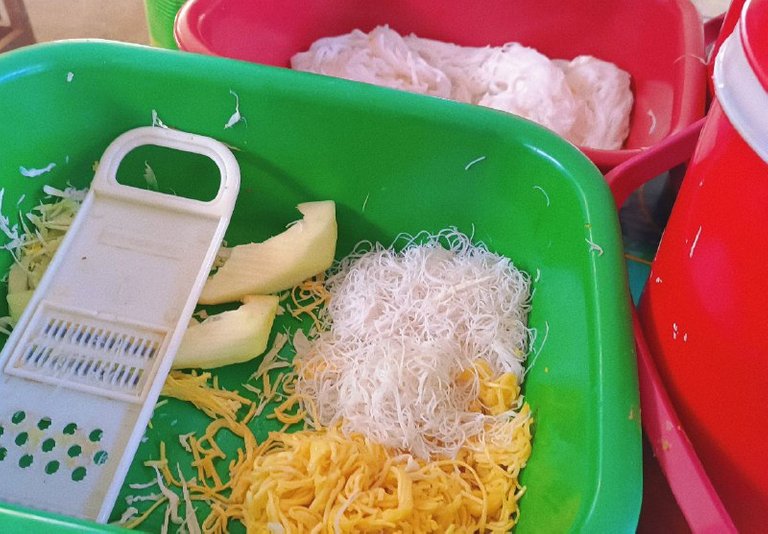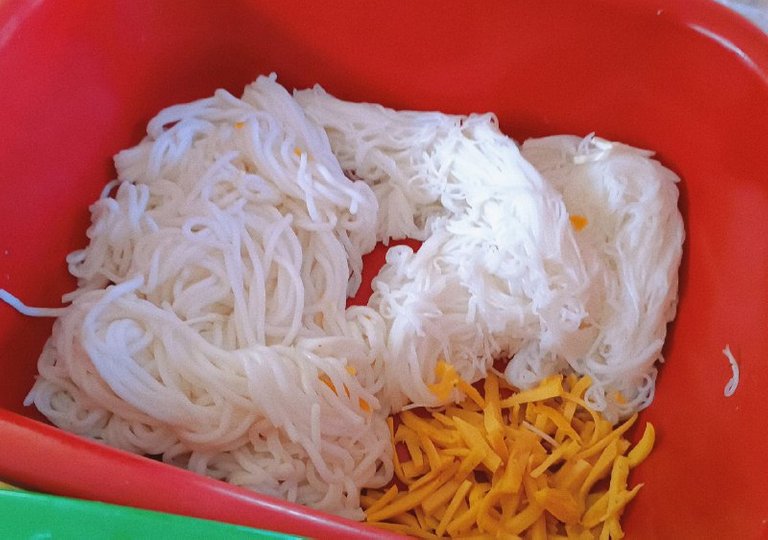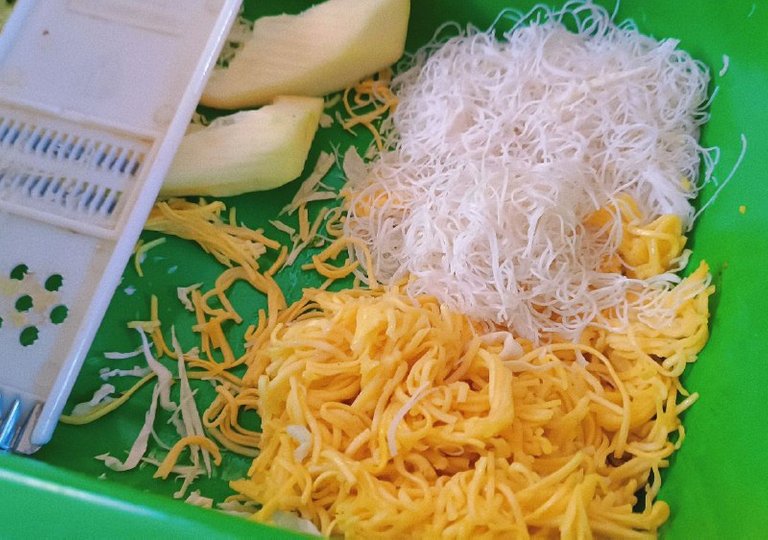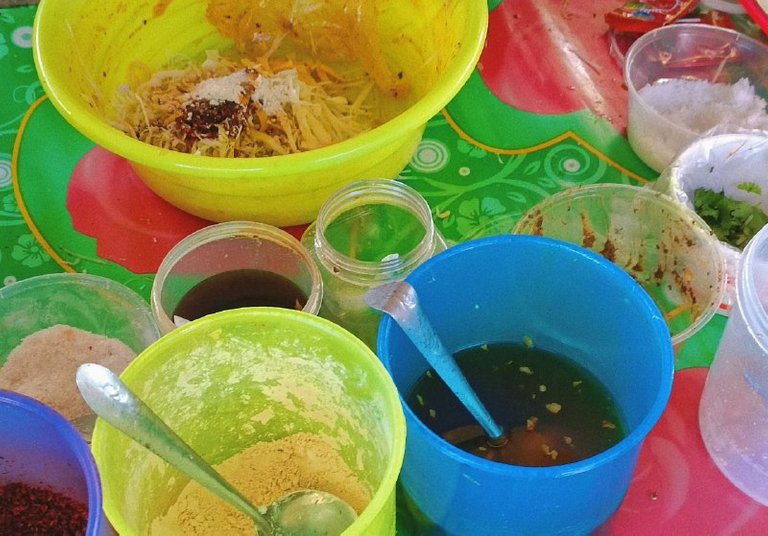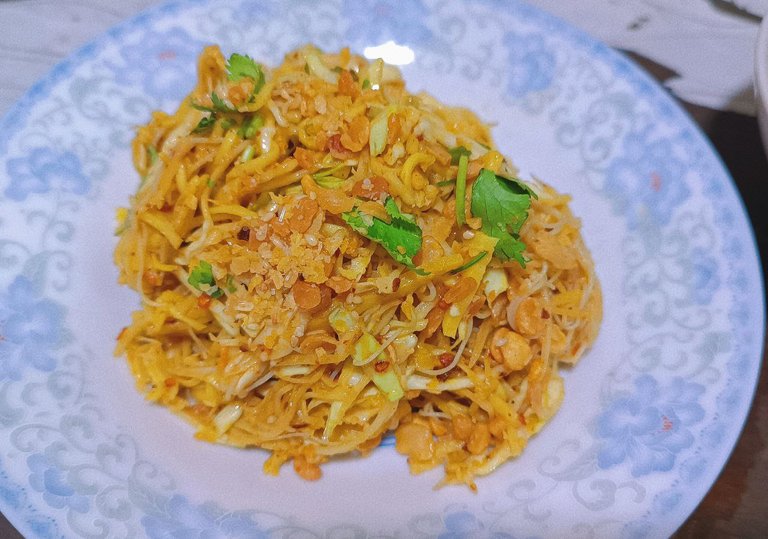 Despite the ingredients in this salad, the way to make it is very easy and simple. Just put all the ingredients in a bowl and mix everything. After mixing it all together, I have a very tasty Burmese Rainbow Salad. Aunty, the owner of the shop, adds nuts, beans, and some parsley on top of the salad. How much do you think this Burmese Rainbow Salad is worth? If you think this salad is too expensive, you would be wrong. All the salads at that shop are cheap, and the Burmese Rainbow Salad is also very cheap. The Burmese Rainbow Salad shown above cost only 500 MMK. 500MMK is equal to 0.24USD.
My friend also made fried potatoes to eat with that salad. You already know how to do it because it's so easy. Because the potatoes we used were small, we used 7 potatoes in total. I peeled all those potatoes and my friend cut them with a knife the way she wanted.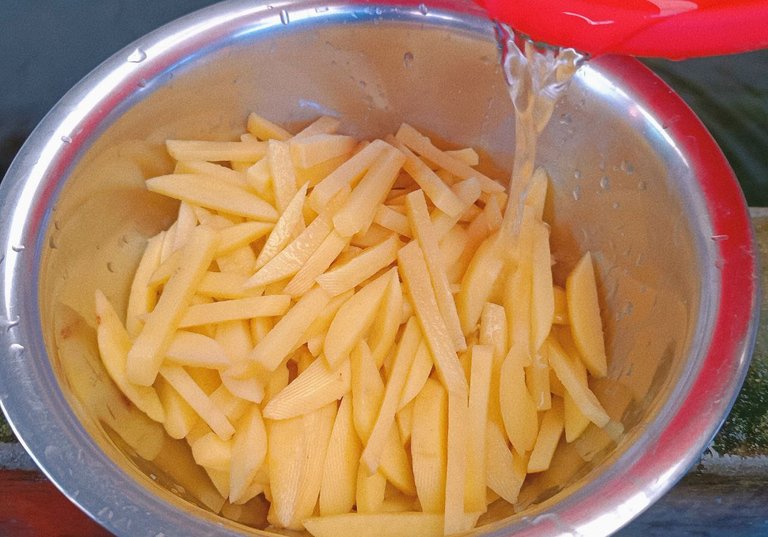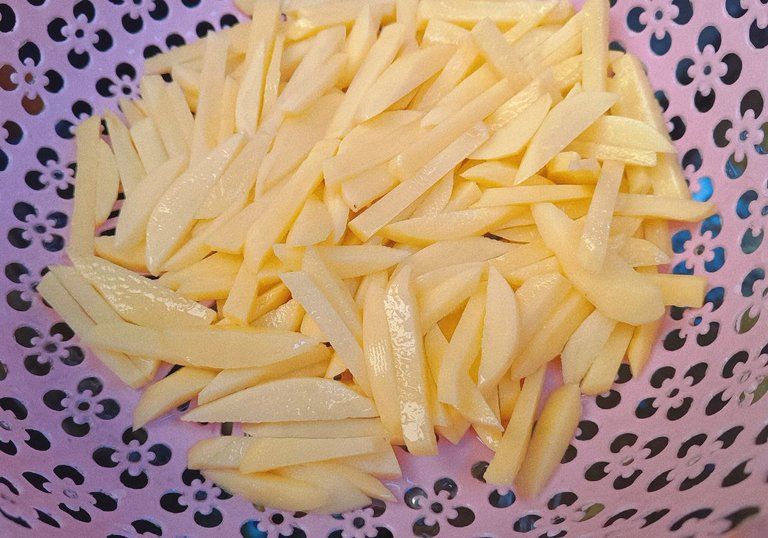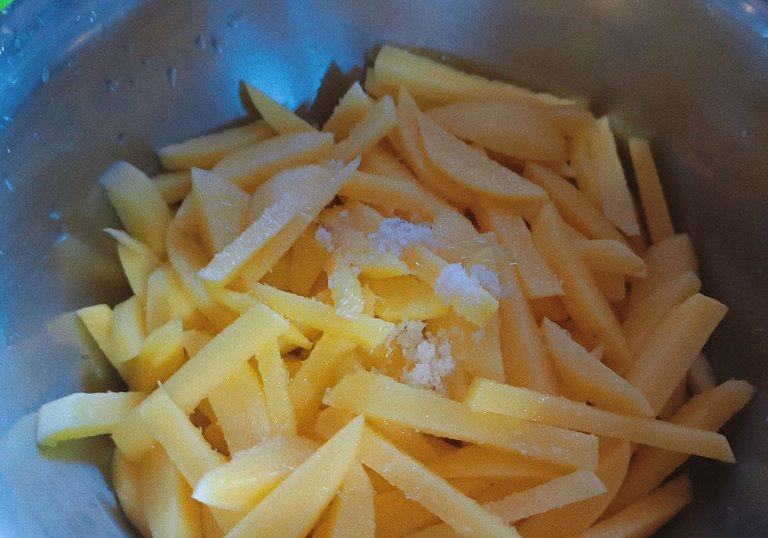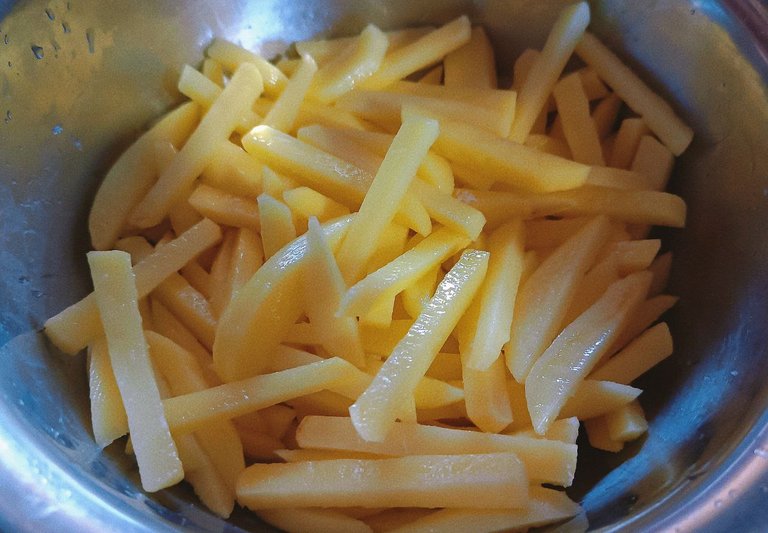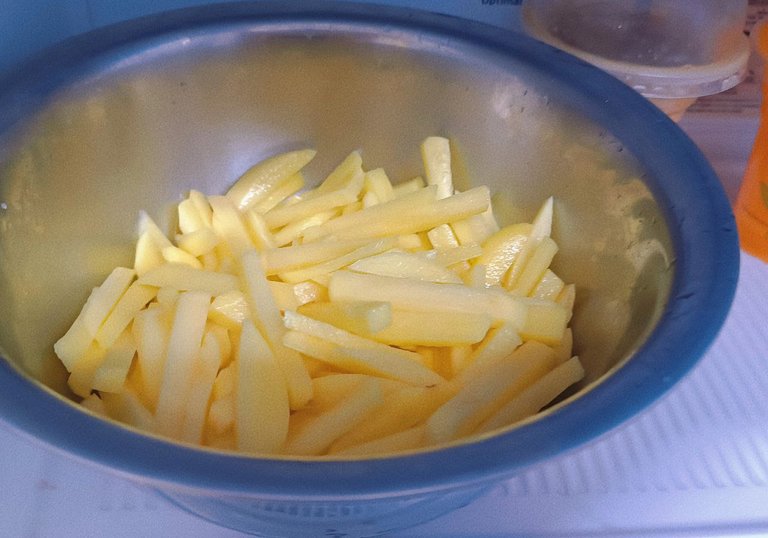 Then I washed the cut potatoes thoroughly with water. My friend added the necessary salt and spices to it, and then mixed everything well. I put all those potatoes in the fridge for about 15 minutes.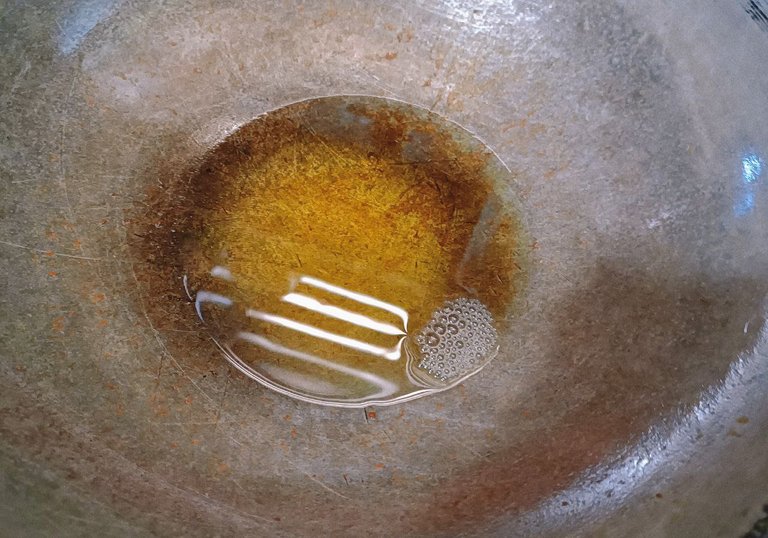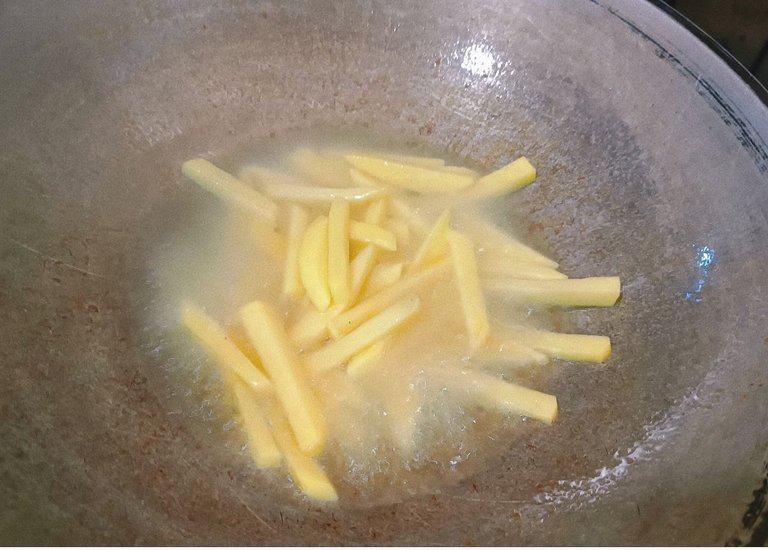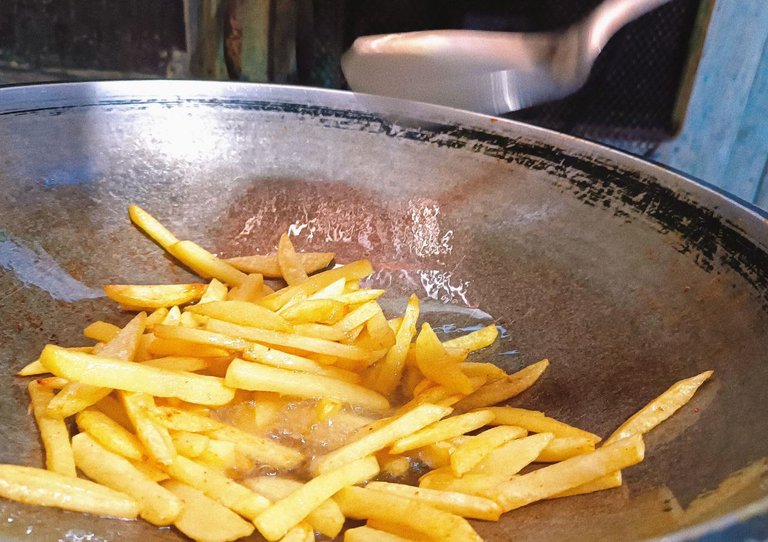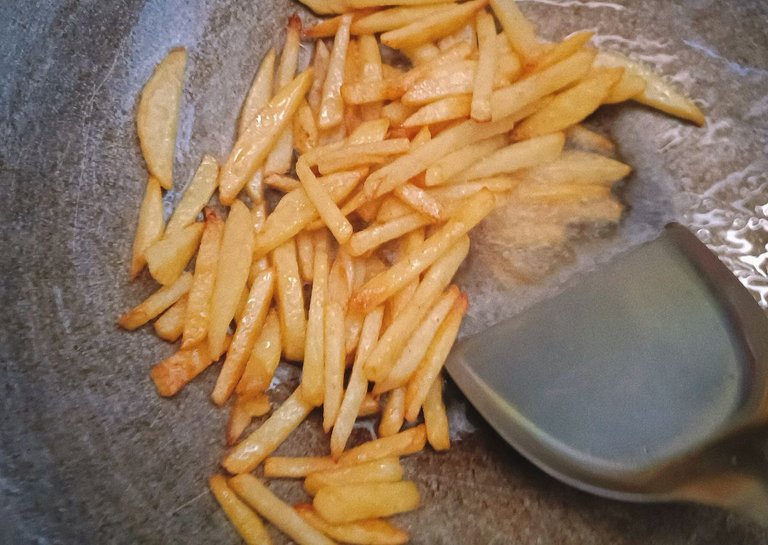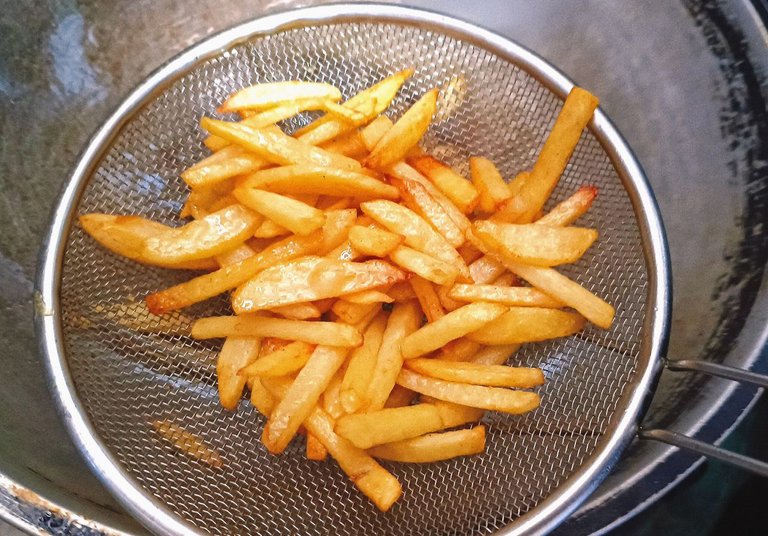 Meanwhile, my friend added as much oil as needed in the pot and heated it. When the oil was hot, my friend put all the cut potatoes from the refrigerator into the hot oil and fried them. After about 10 minutes of frying, we have delicious fried potatoes. The way to make fried potatoes is very easy and delicious, so my friends and I always want to eat it. Below are some pictures I took today.