---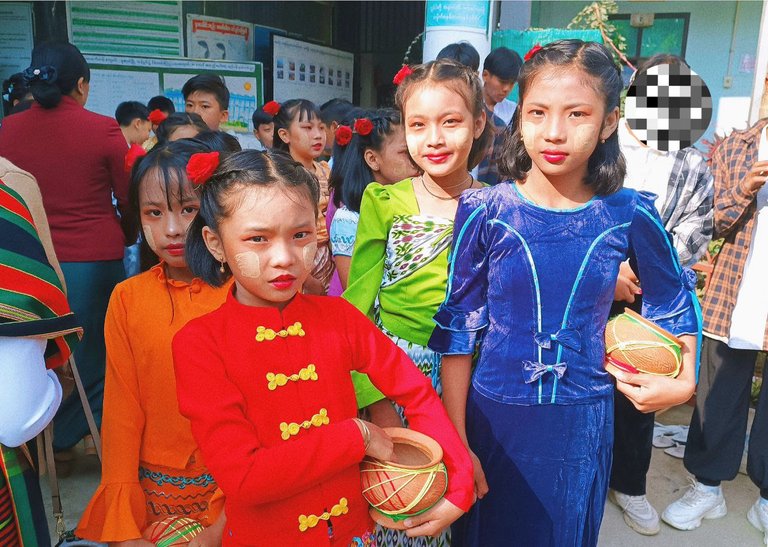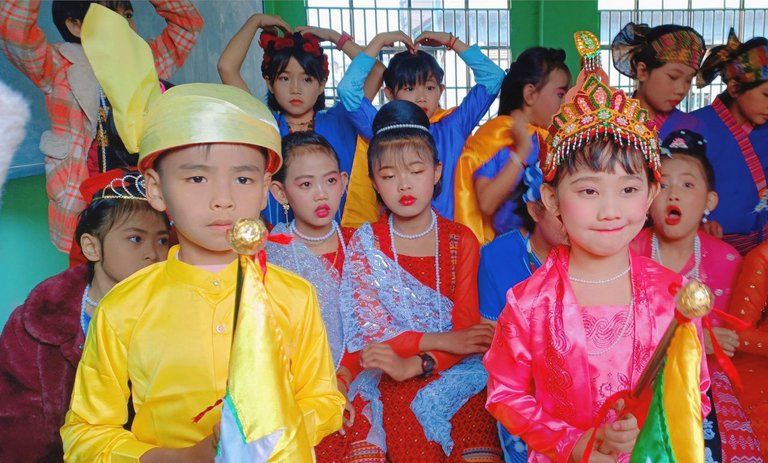 Hello my loving Asean Hive community,
Welcome back to my new post. How are you guys? And is everything OK? I hope everything is fine. Today is weekend so do your spend your free time with your family or friends? Although today is Saturday, I teach students. Because their final exam is near. I haven't been posting regularly for the past few days because I have been teaching dance to my grade-4 students for the Education Plenary Festival. Today I will tell you about the Education Plenary Festival that was held last Tuesday at a school in the town where I live.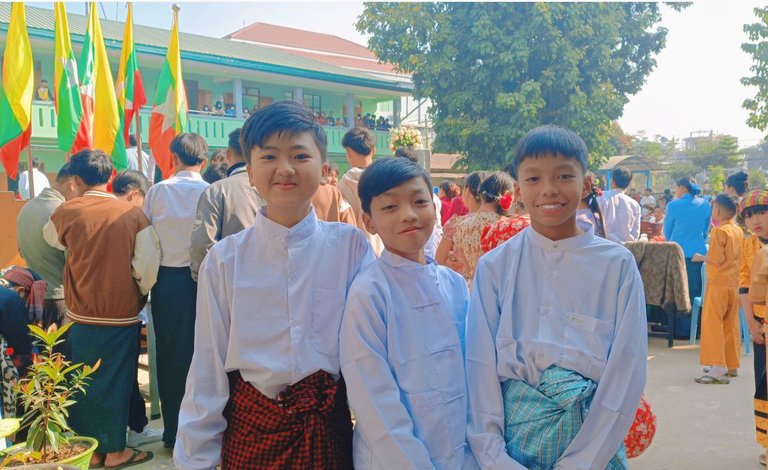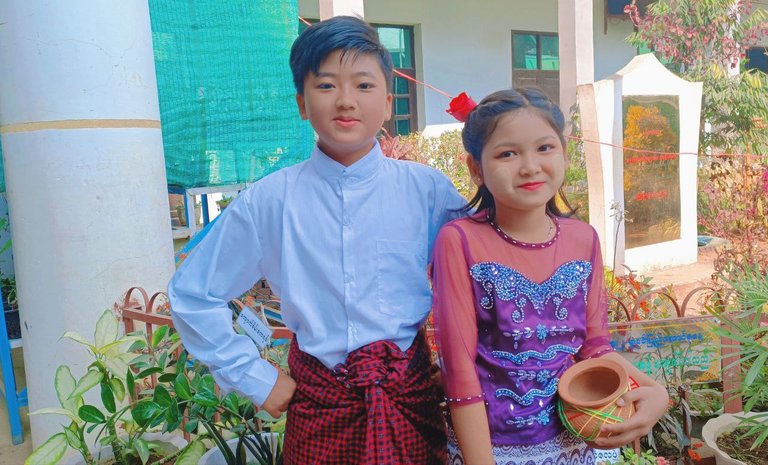 Some of the videos I took that day are listed above. My Grade-4 student group is the group in the first video. About a week before the education plenary festival, my students asked for help teaching them dance for the festival. Although it was a bit difficult for me because I am not good at dancing, I taught my students to dance because my friend would also help me with that dance. My students had not chosen the song until then, so my friends and I chose it. The song we chose was the ' Myanmar traditional pot dance '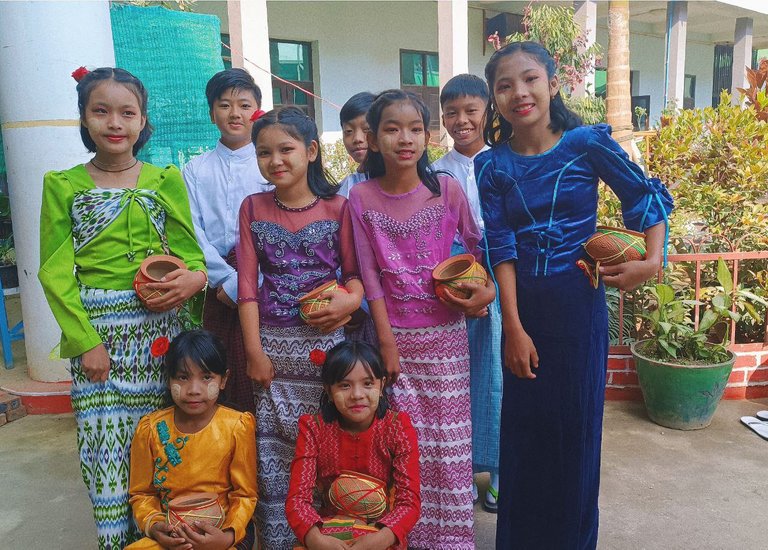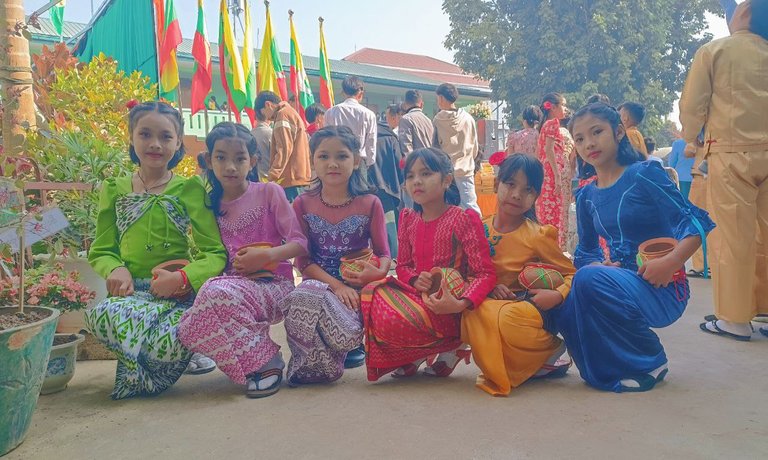 For this dance we used 10 girls and 4 boys. All are Grade-4 students only. In the past, in the villages of Myanmar, for water, young women used to fetch water in the evening from a lake or a well in the village with small water pots. In these evenings, girls tend to dress up beautifully, and boys tend to court the girls they like. This dance is a depiction of the cultural principle of girls in Myanmar villages.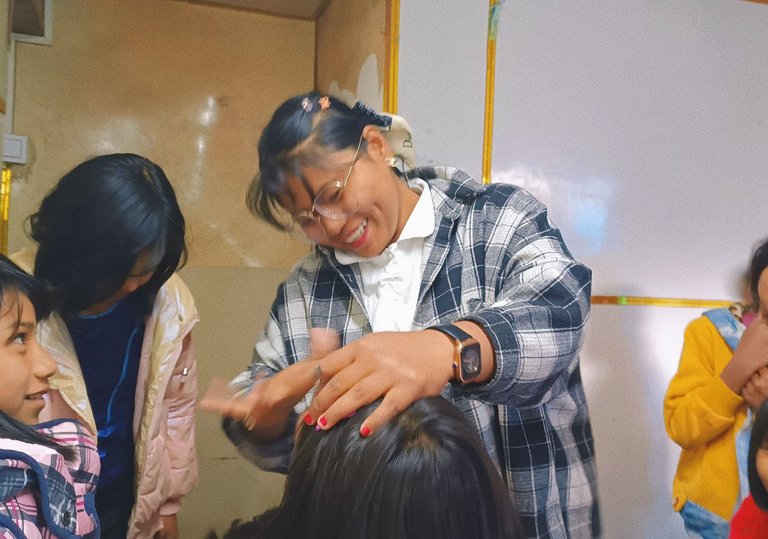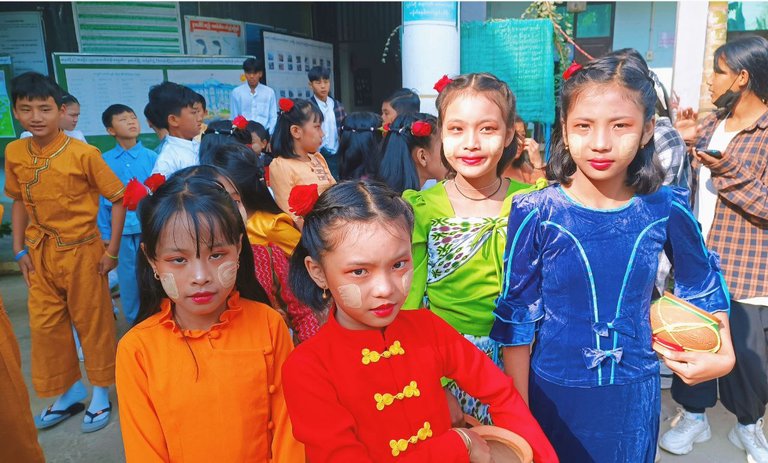 For this group of Grade-4 students, my friends and I were responsible for not only teaching dance but also doing make-up. My friends and I are not very good at applying makeup. But the students say they like it. You can see the small yellow square on the girl's cheek in my picture. That is myanmar thanaka.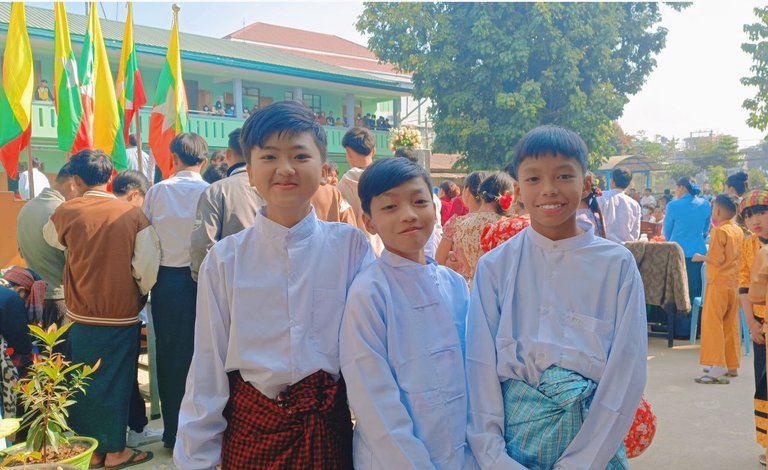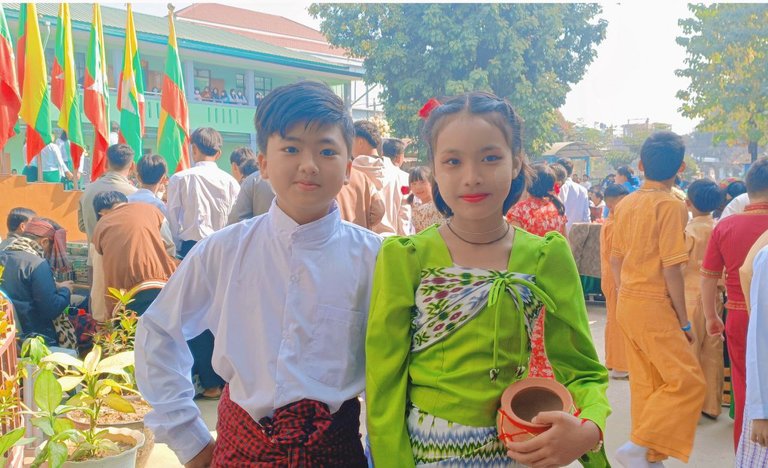 Because the politics in our country are still crazy, inflationary principles are getting worse and worse. That's why everything in our town is more expensive than usual. So I told my students not to buy new costumes for this festival. That's why the schoolgirls' dresses are different from each other. For the hair decoration, I choose only red roses. I have listed some pictures of my team below.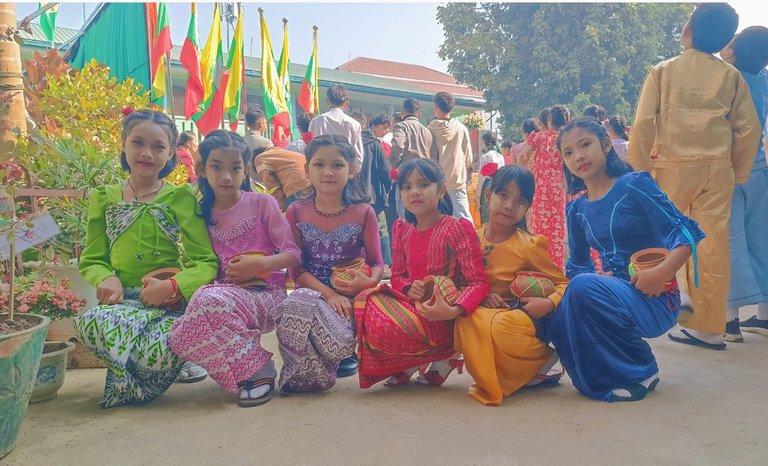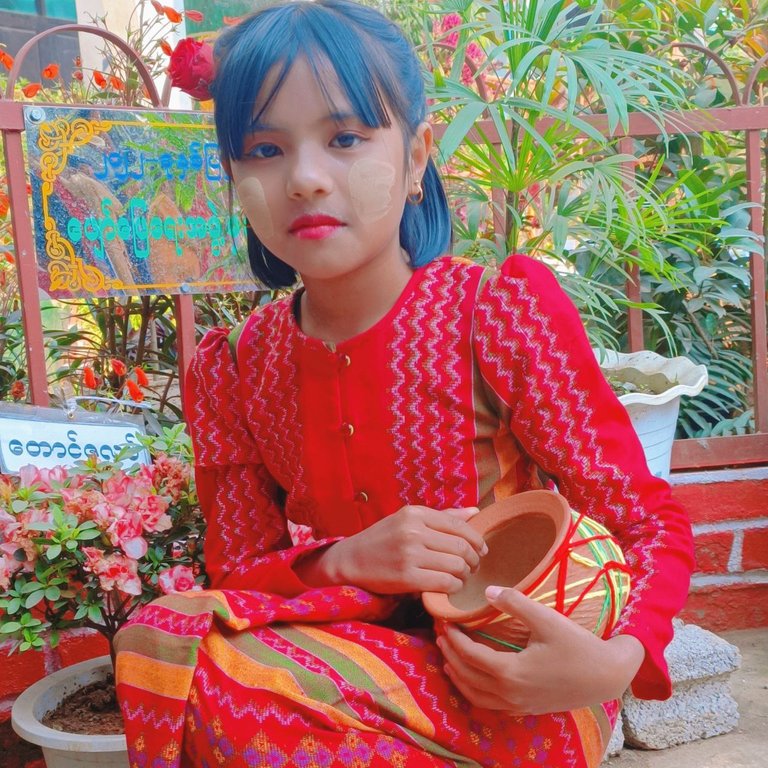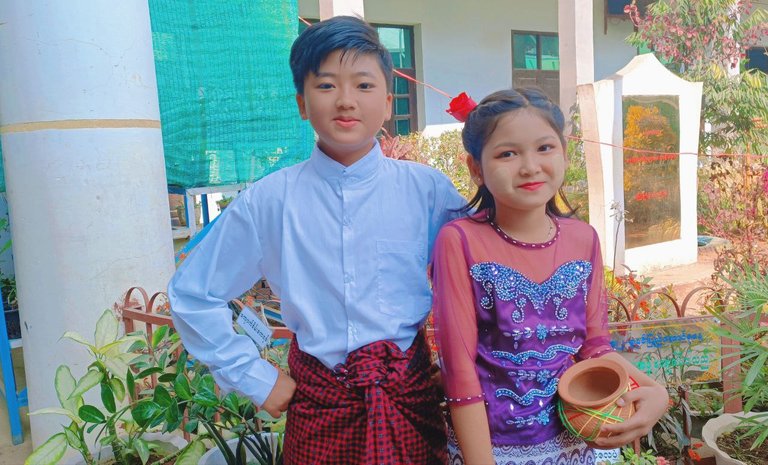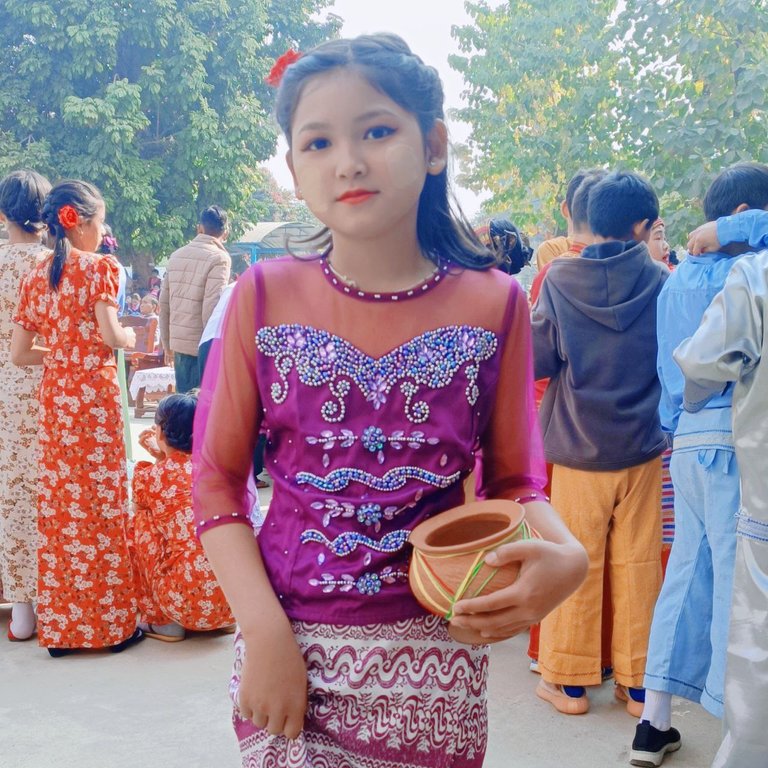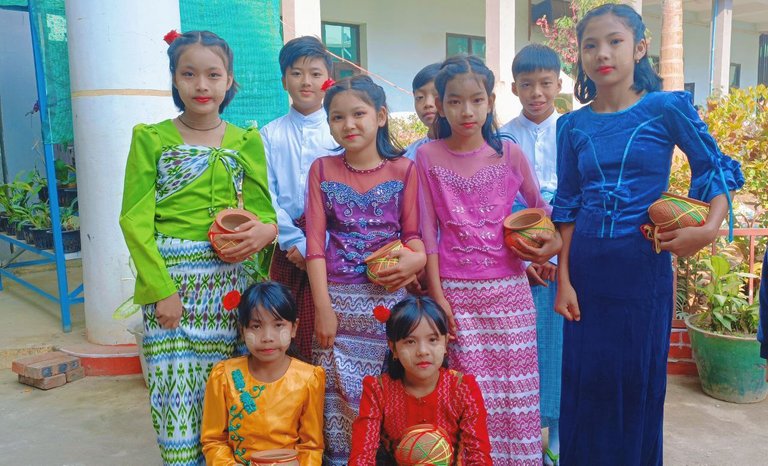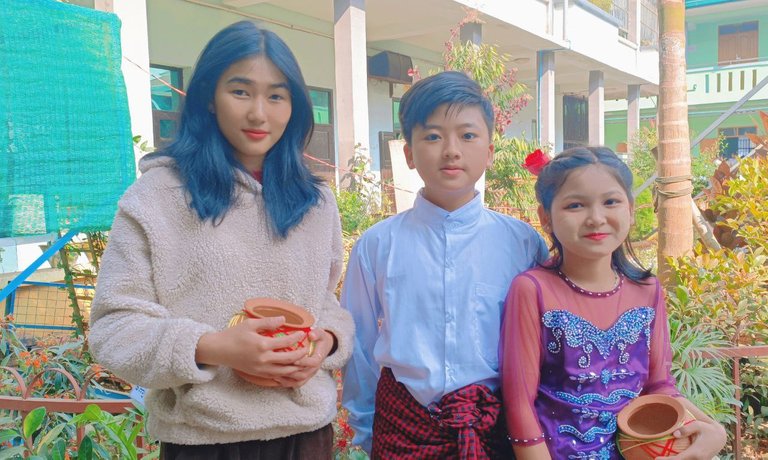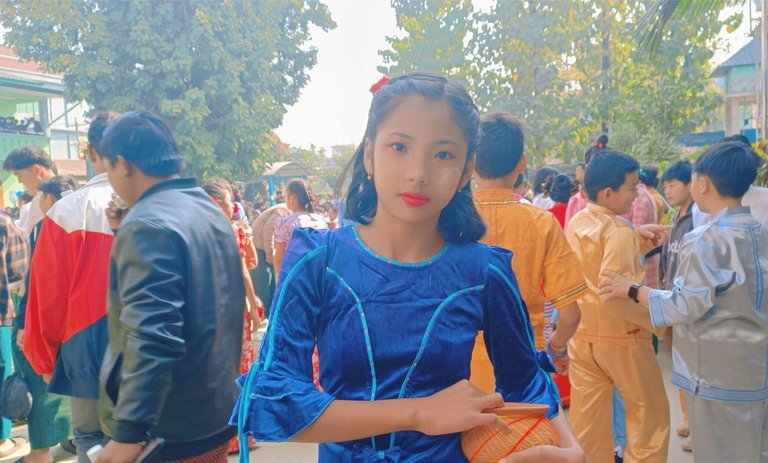 ...............................................................................................................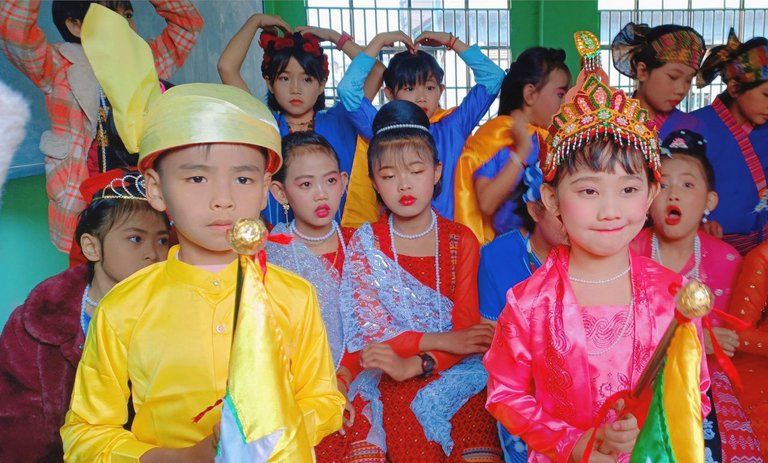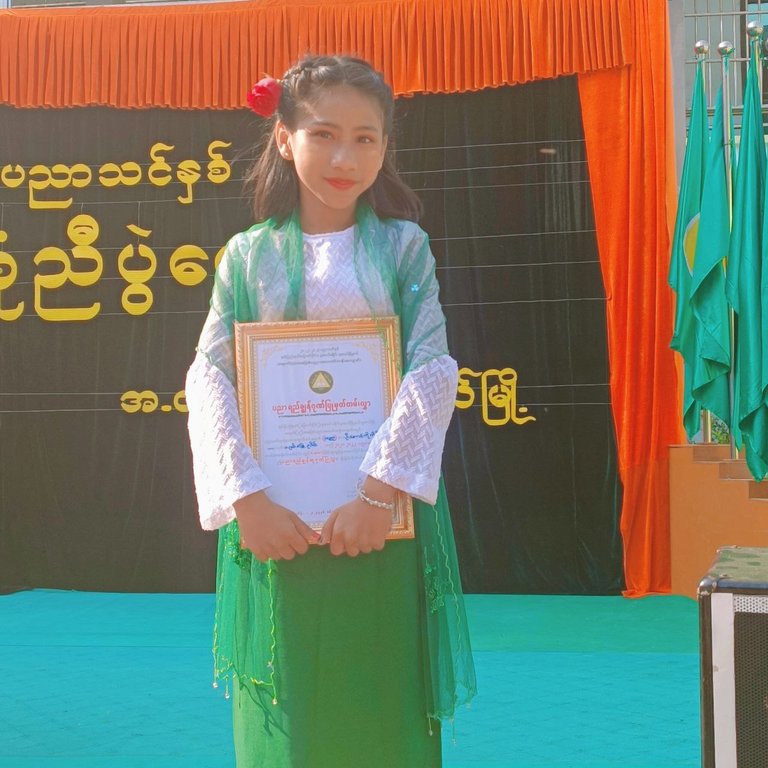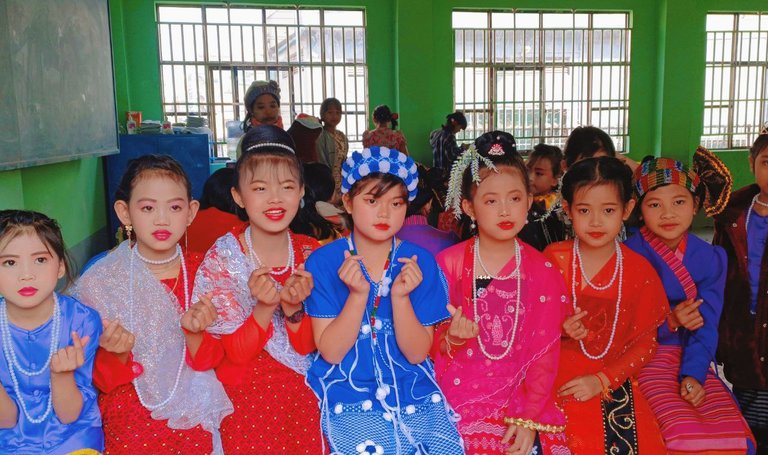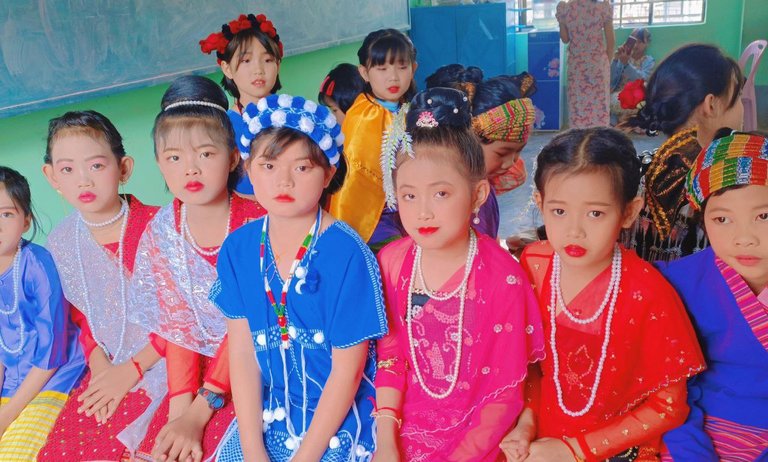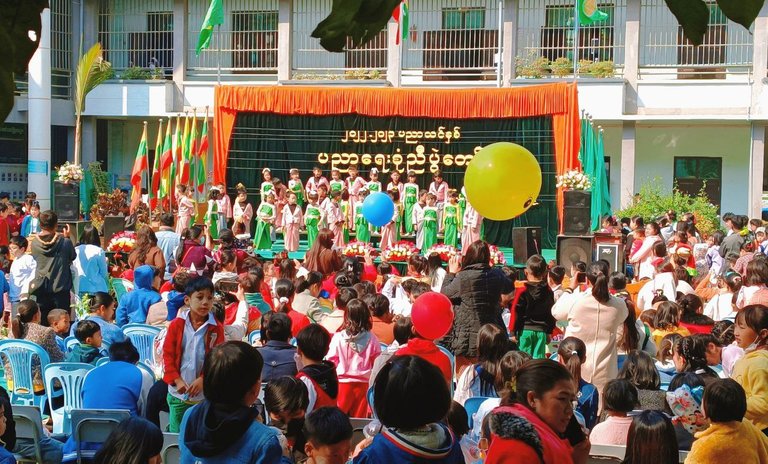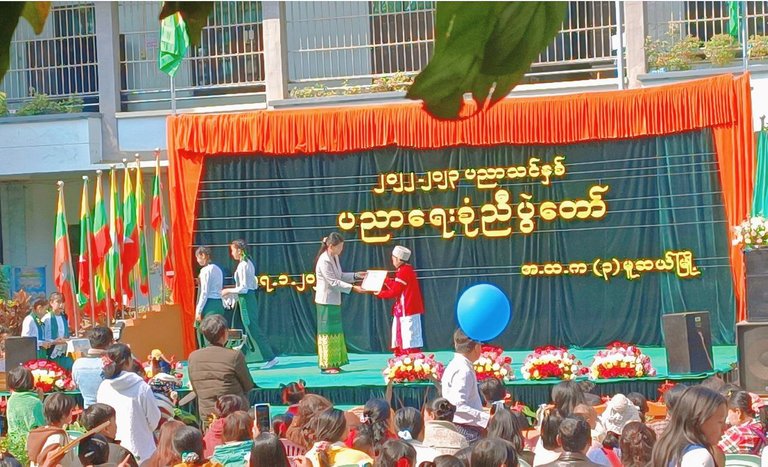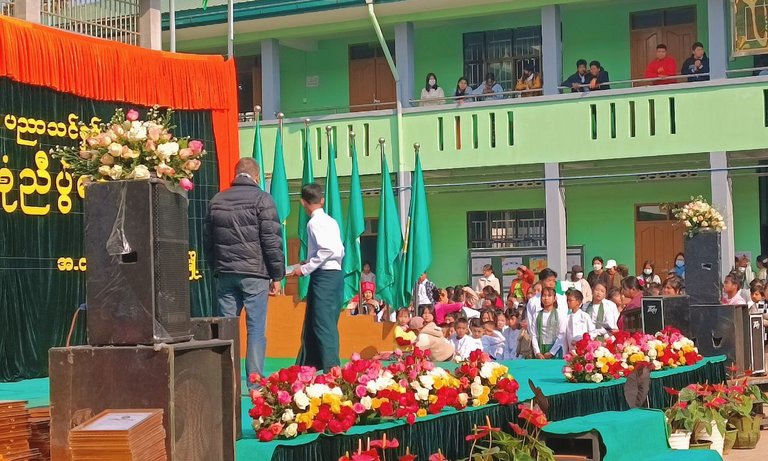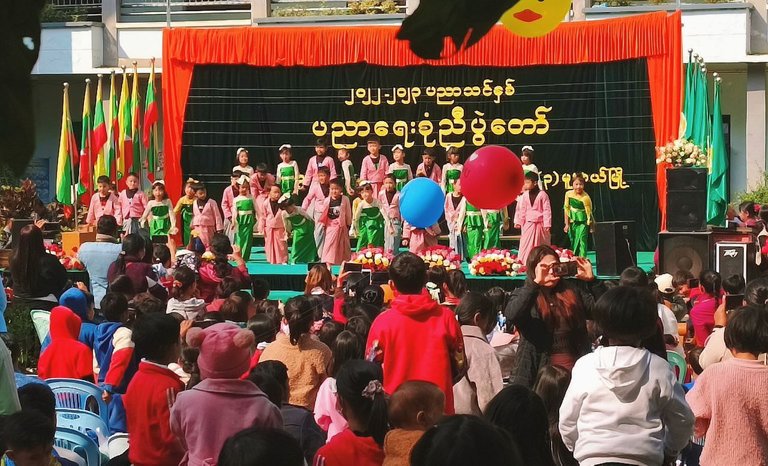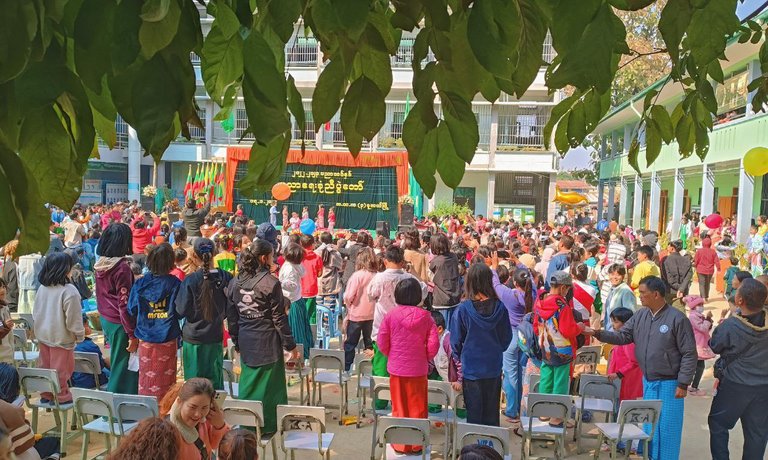 Above are the pictures I took that day, and the costumes the schoolchildren are wearing are Burmese ethnic costumes. That's it for today. Thank you very much for reading my post to the end. Have a weekend, friend.

---
▶️ 3Speak