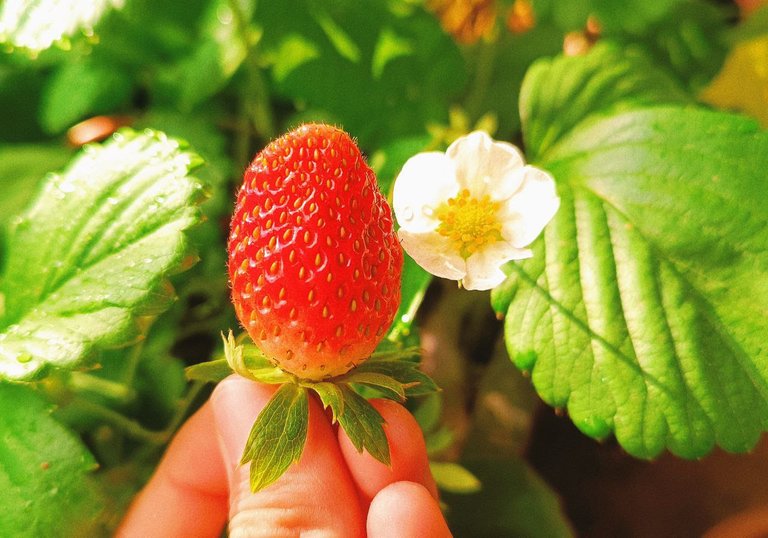 Hello my loving Asean Hive community,
Welcome back to my new blog. How are you guys? Is everything OK? I hope all goes well. What are the weather conditions like in December in your area? I live in a mountainous area, so it is very cold in December. These days, the weather is getting colder and colder. Today I will tell you about my strawberry plants planted in my small garden. Let's get started.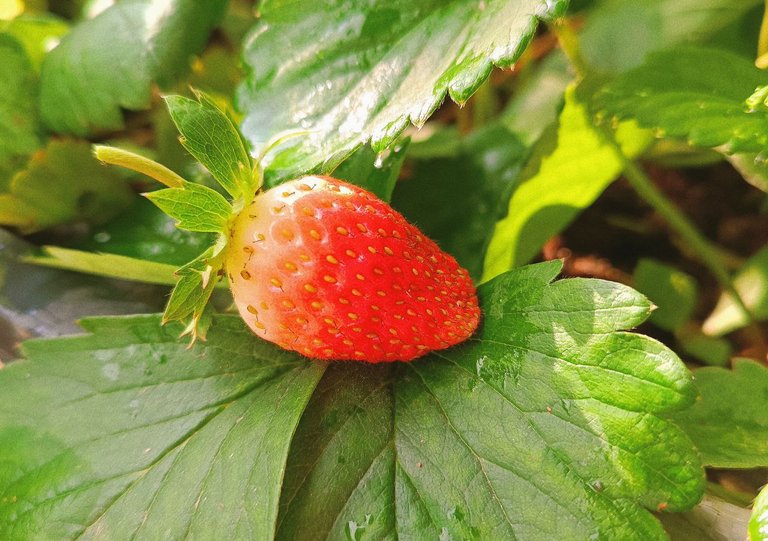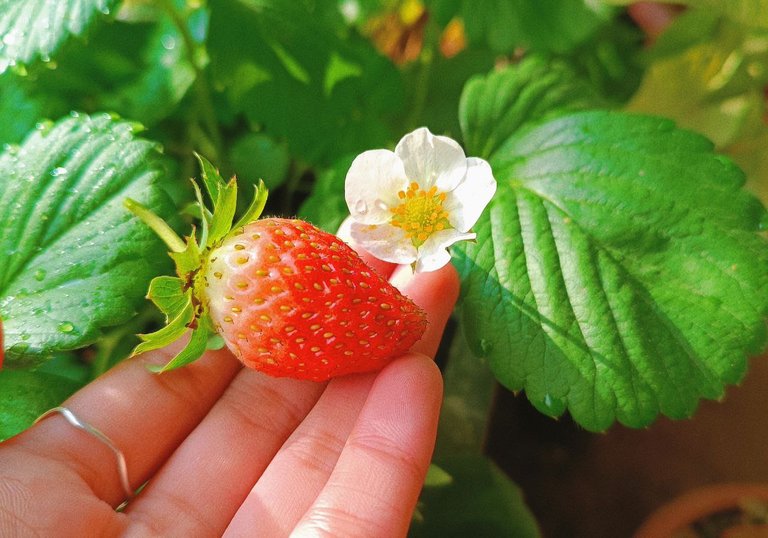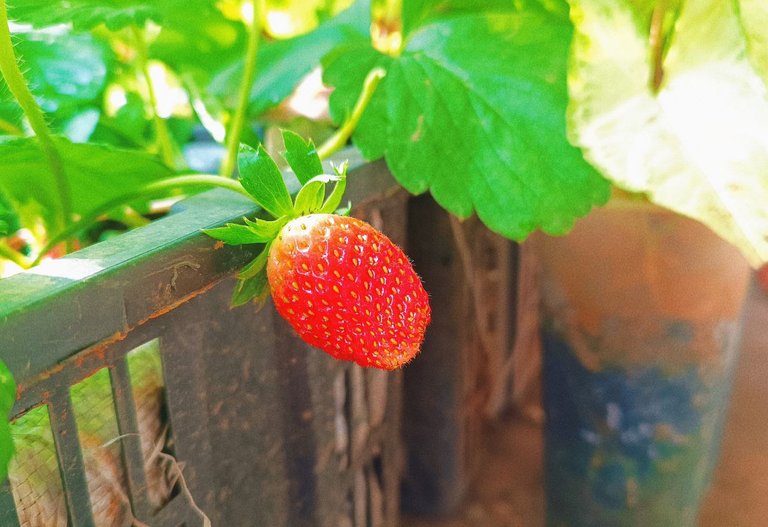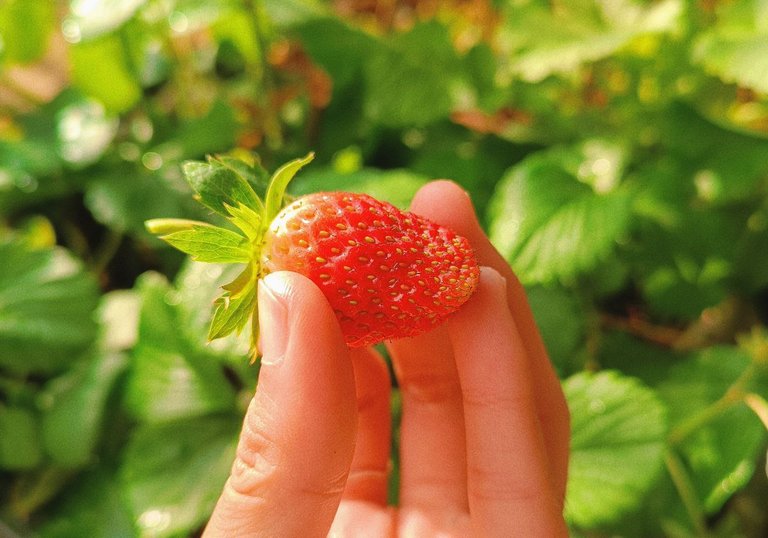 In the winter, where I live, fruits are more abundant and the prices are cheaper. At this time, strawberries and oranges are the most abundant in our area. What fruits are most abundant in winter in your area? Since winter is the season for strawberries, the strawberry plants planted in my small garden have started to bear fruit. Today I picked the first strawberry from those strawberry plants.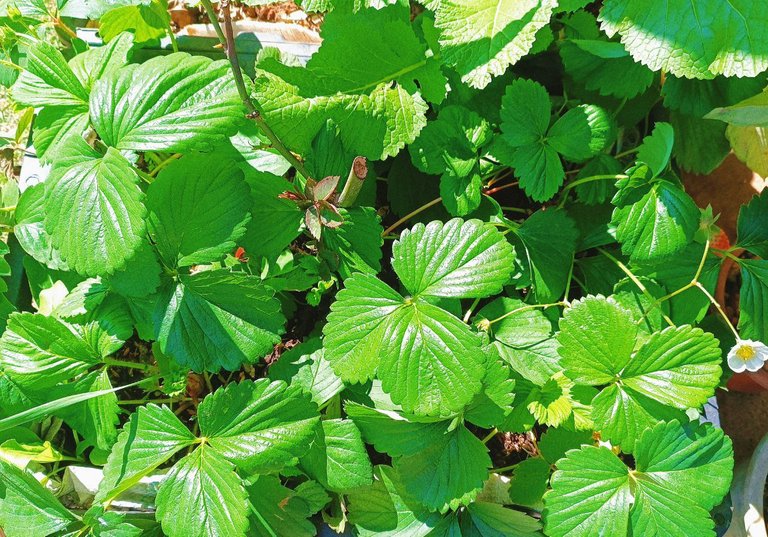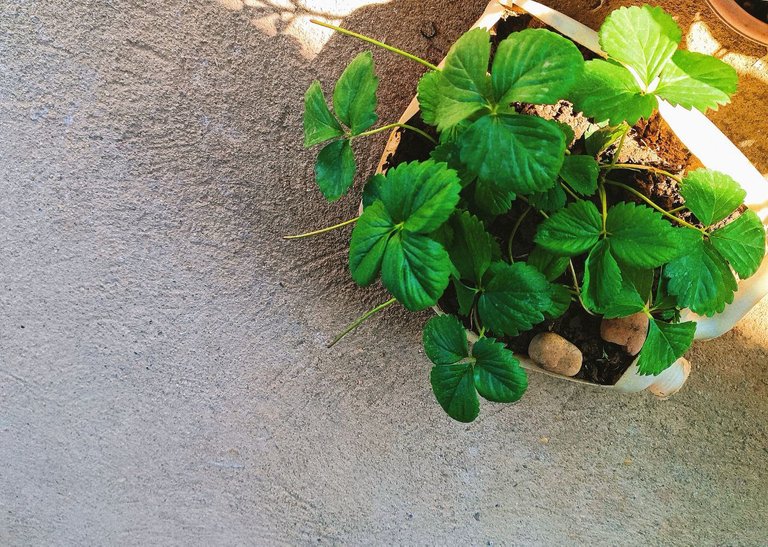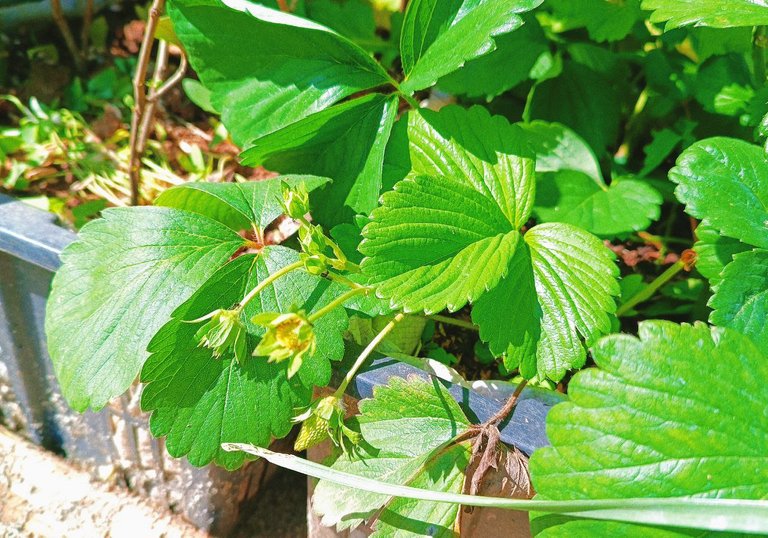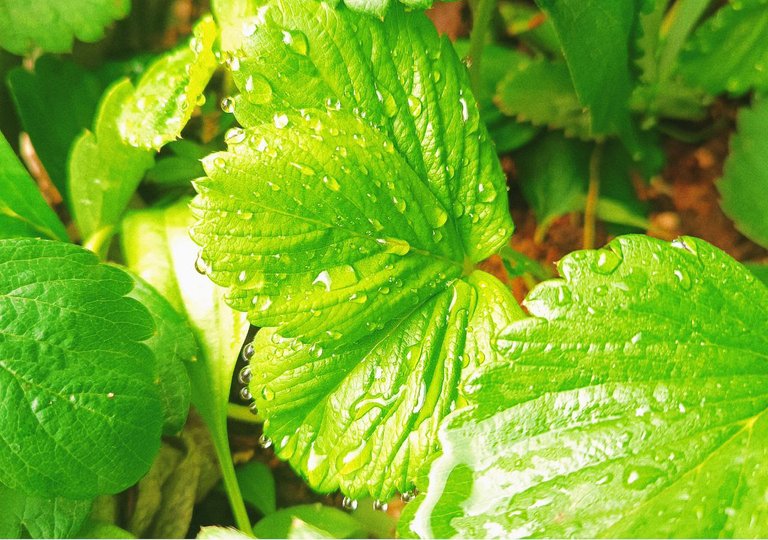 About 7 months ago, while I was shopping for succulent plants, I saw strawberry plants in that plant shop, so I bought 2 plants. However, the 2 strawberry plants I bought then died within 3 weeks. About 3 months ago, one of our neighbors gave us a strawberry plant. That plant was planted by my father in a small basket in front of the house. When I received it as a gift, it was only a small strawberry plant, but now the strawberry plants have grown a lot and grown big. Now that basket is full of strawberry plants. That picture is described above.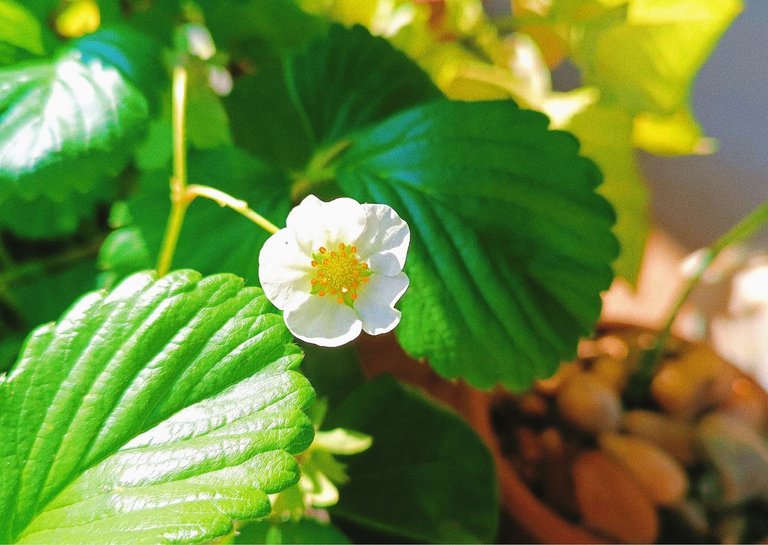 About 3 weeks ago, I started to notice a small white flower on that strawberry plant. It was a little bigger than the flower on the strawberry plant I bought, so I thought the fruit would be a little bigger. It was a little bigger than the flower on the strawberry plant I bought, so I thought the fruit would be a little bigger. I have described below how the strawberry gradually changed from a white flower to a bright red strawberry.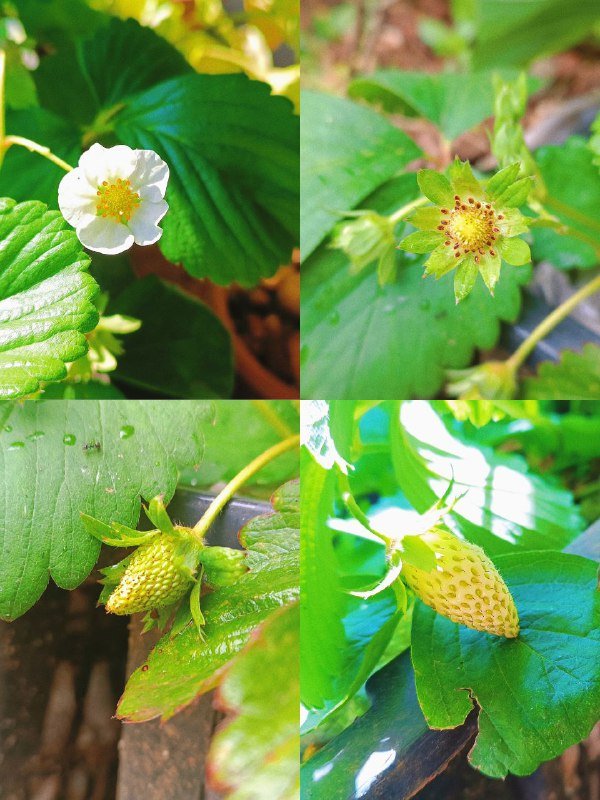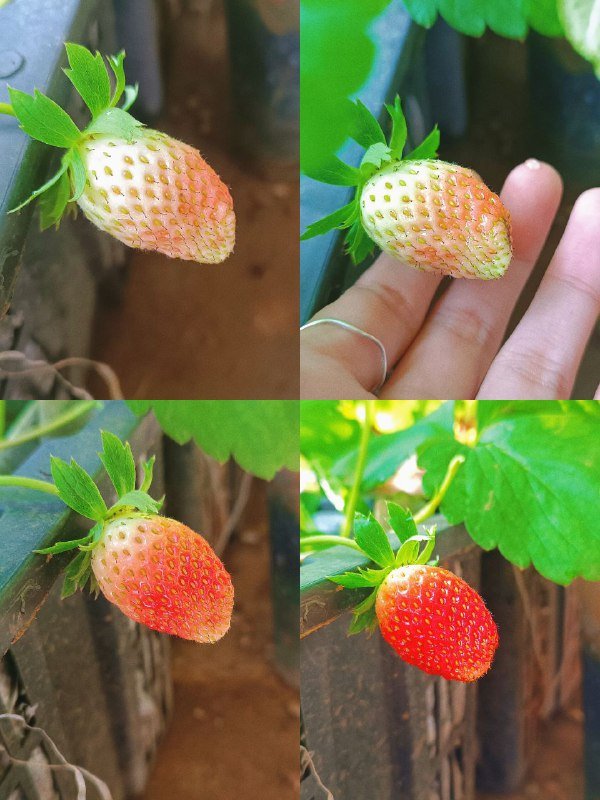 A bud came out first before it became a white strawberry flower, but I didn't take a photo of that little bud. After turning into white flowers, about 4 days later, the white flowers of that flower fall off. Then a small green strawberry came out from the middle and it grew slowly. The color of strawberry also changes from green to white, from white to red. The strawberry picture shown in the 8th picture is the picture I took today. That strawberry is ripe for picking.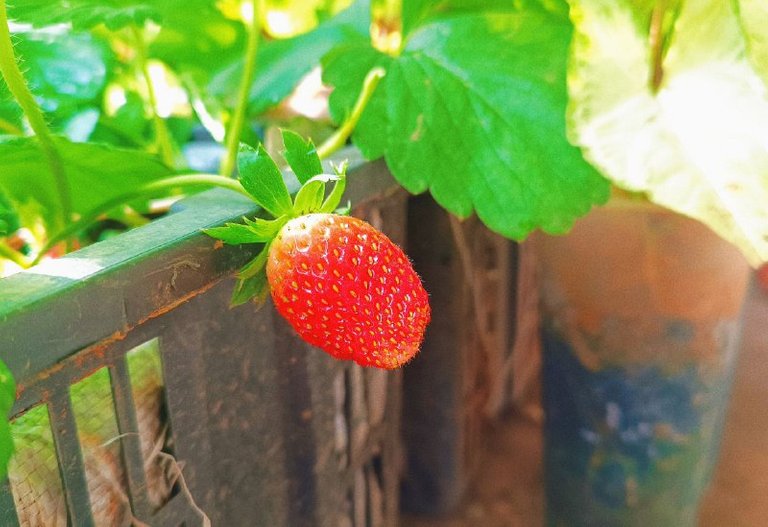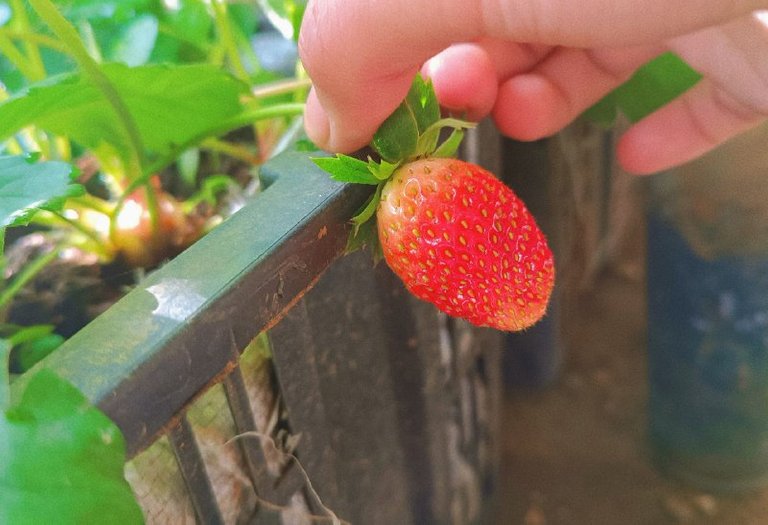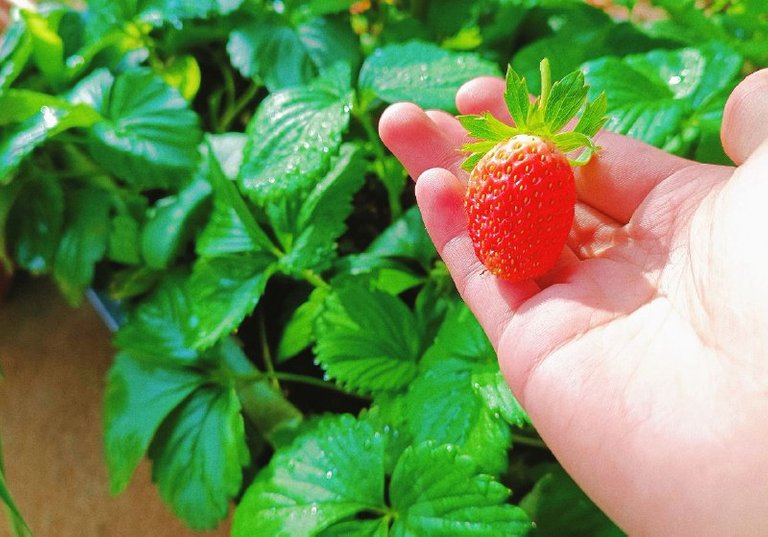 Today I picked that first strawberry. I have eaten the fruit of the strawberry tree that I bought, but the strawberry fruit from that plant is sour. So I thought that the fruit of this strawberry tree would be a little sour, but I was wrong. The taste of strawberries from this plant is sweet. While I was taking pictures today, I found some strawberry flowers and some small fruits. I have listed those pictures below.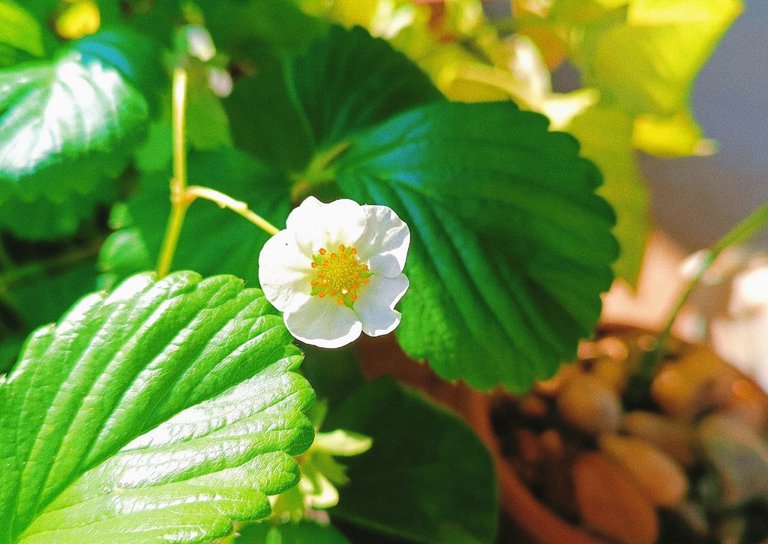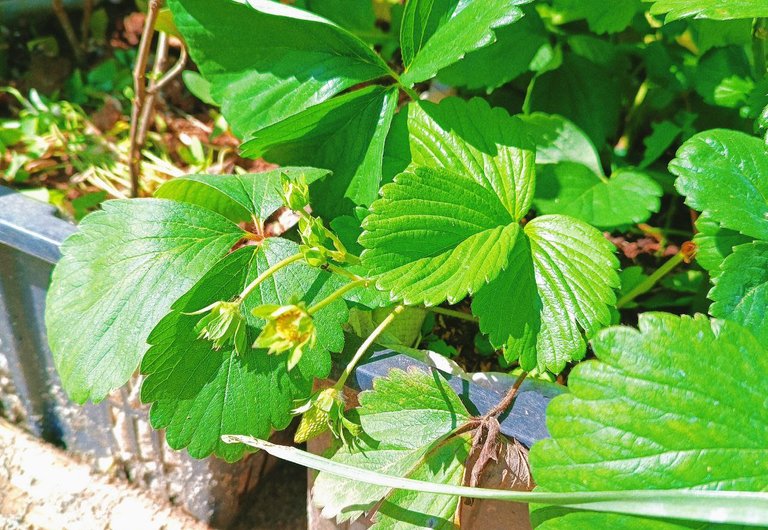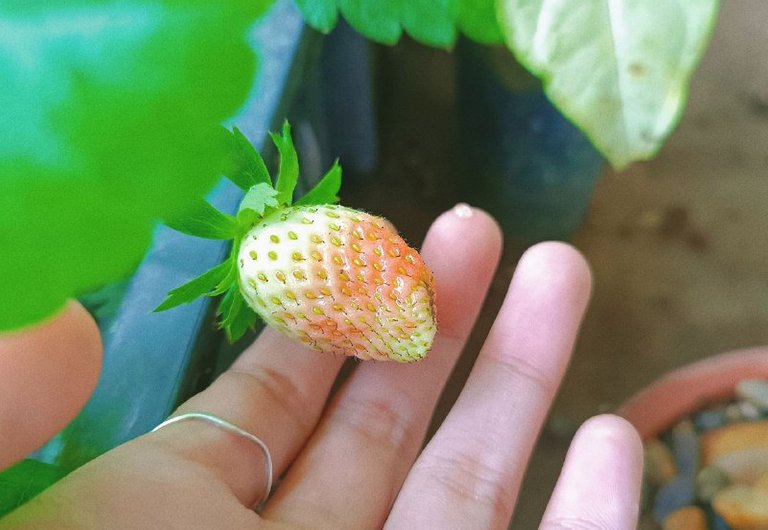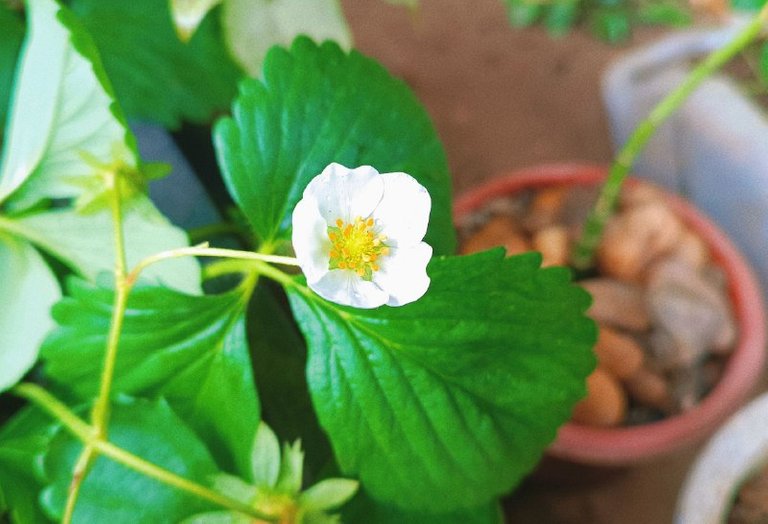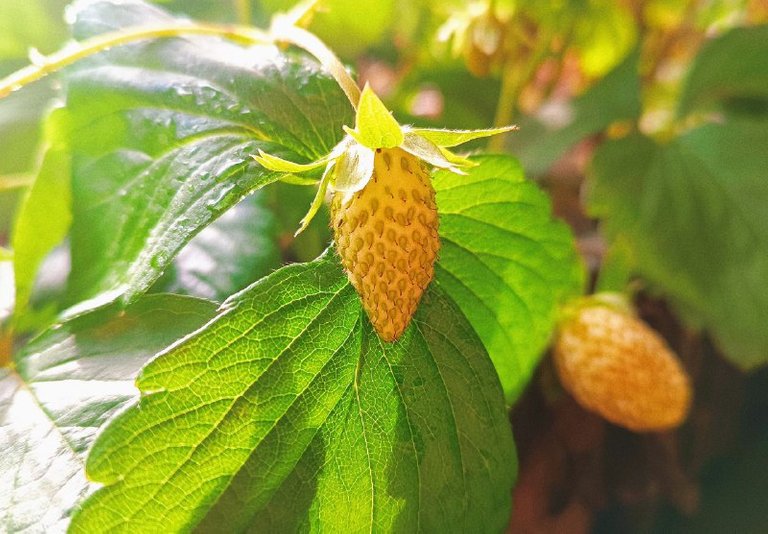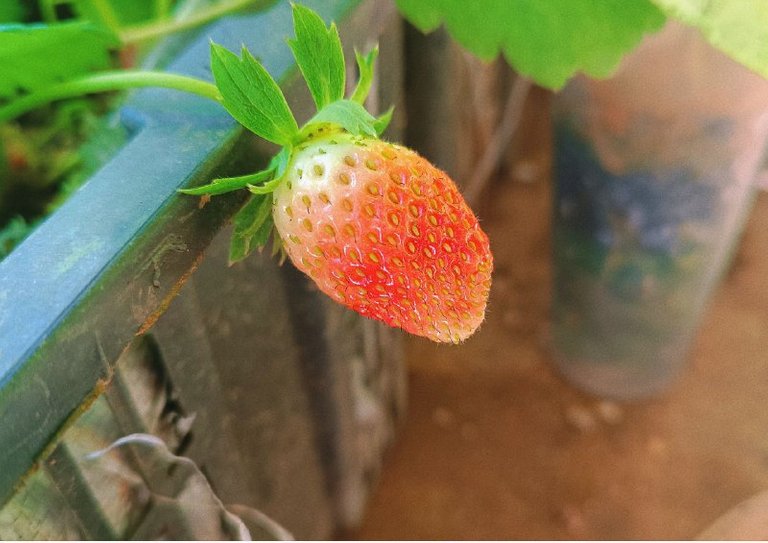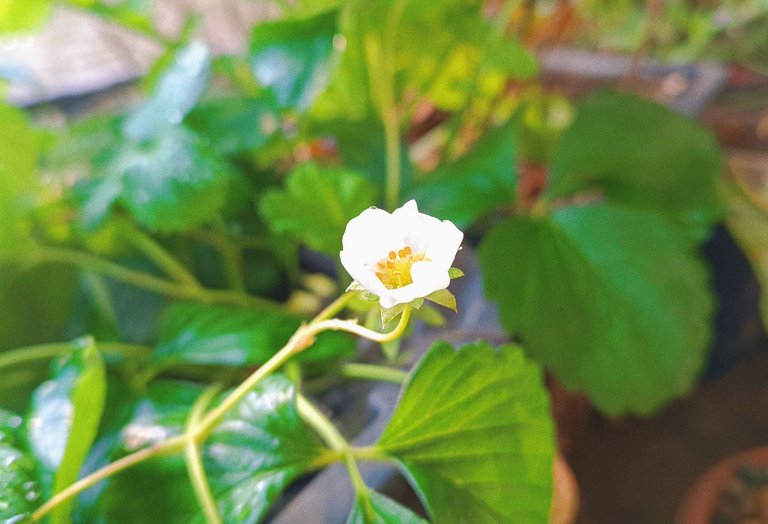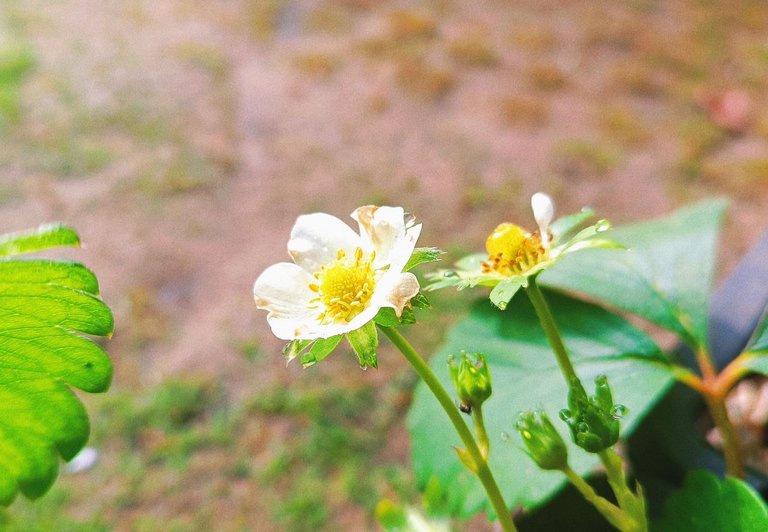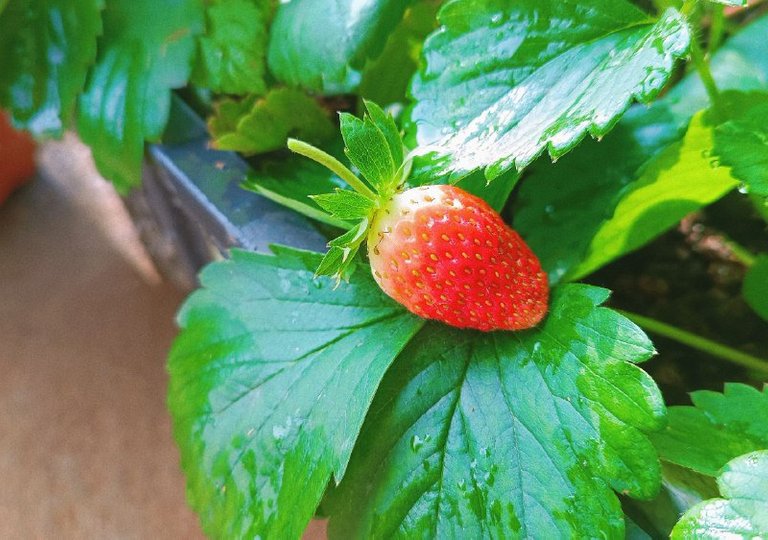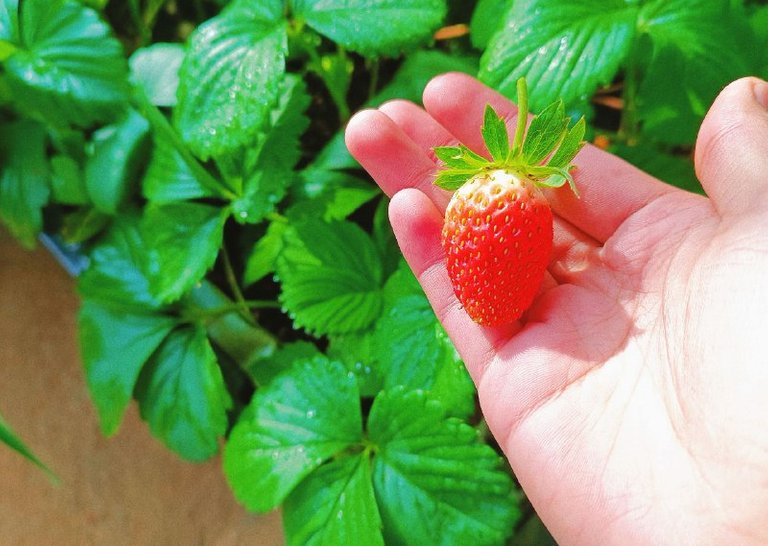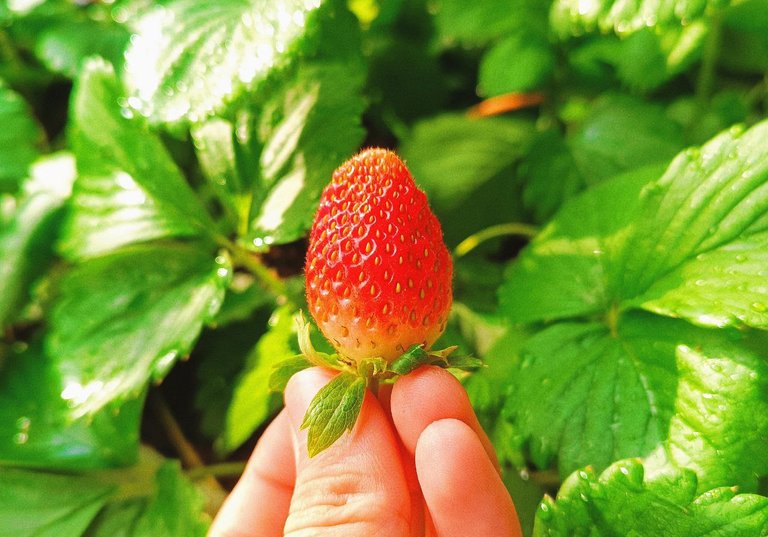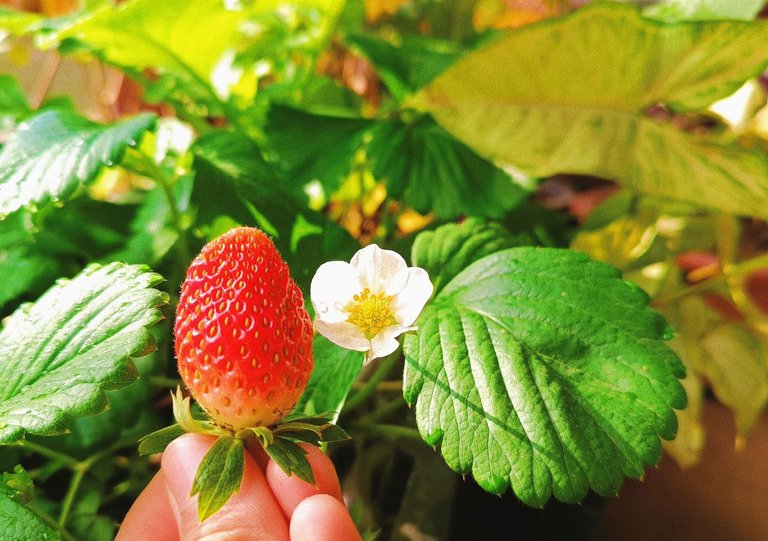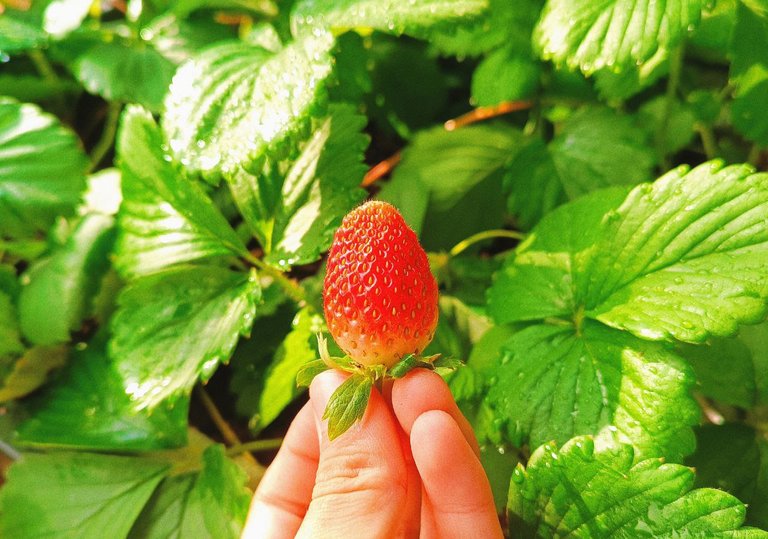 That's it for today. Thank you so much for reading my post to the end.