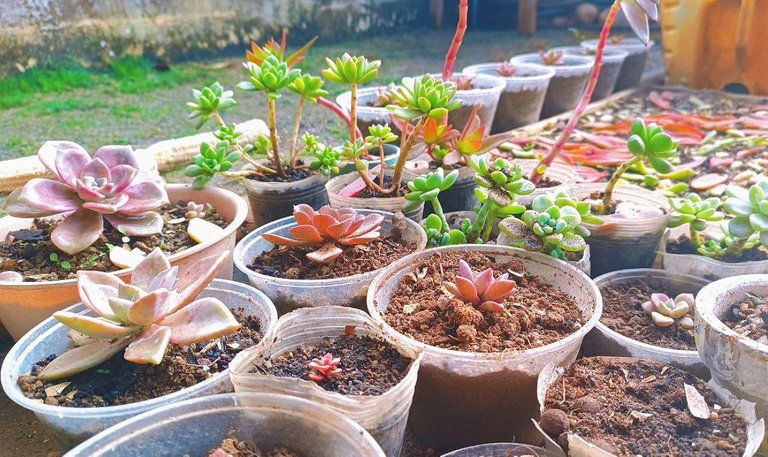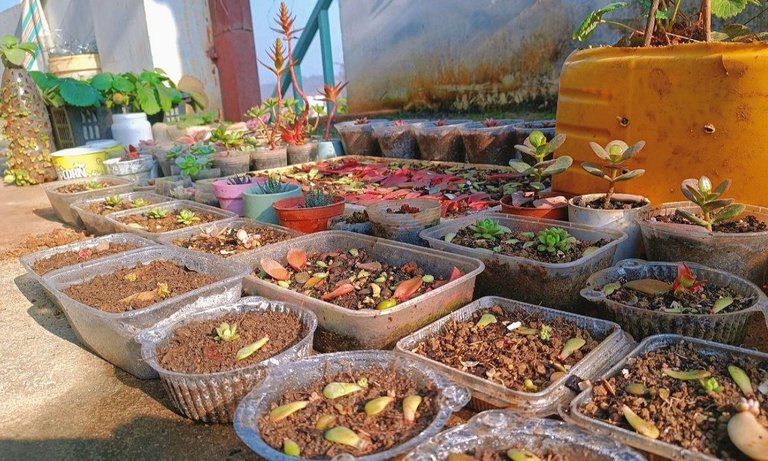 Hello my loving Asean Hive community,
Welcome back to my blog. How are you guys? Is everything Ok? I also hope you are all well and well. About 20 days ago, I told about Mustard plants harvesting with my father. Today I'm going to tell you about the cute little plants in my small garden. Today I will tell you about cute succulents.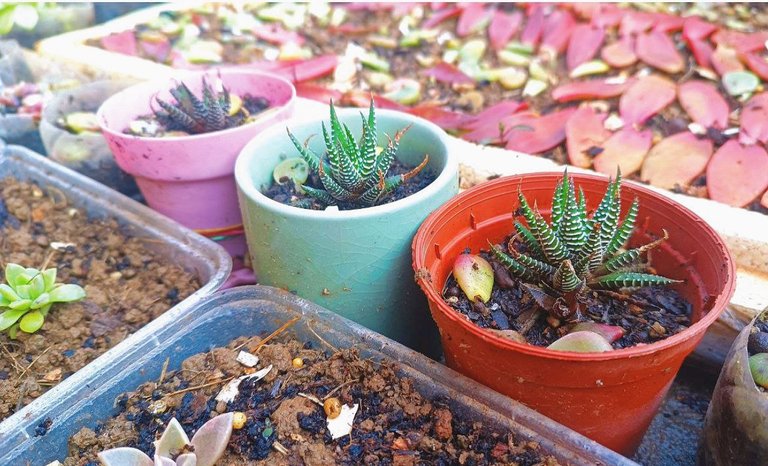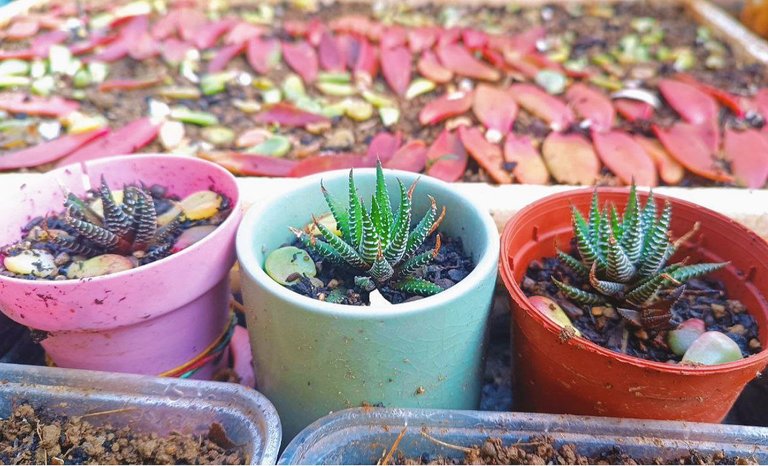 Last summer I bought 10 succulent plants. For buying 10 plants, the shop owner gave me another succulent plant as a present. Among those 10 plants, a zebra plant is also included. I wrote a post last year about the purchase of succulent plants, including that zebra plant.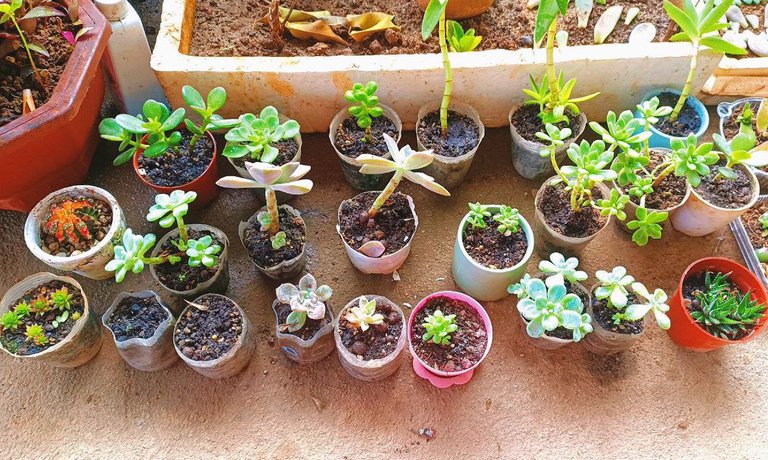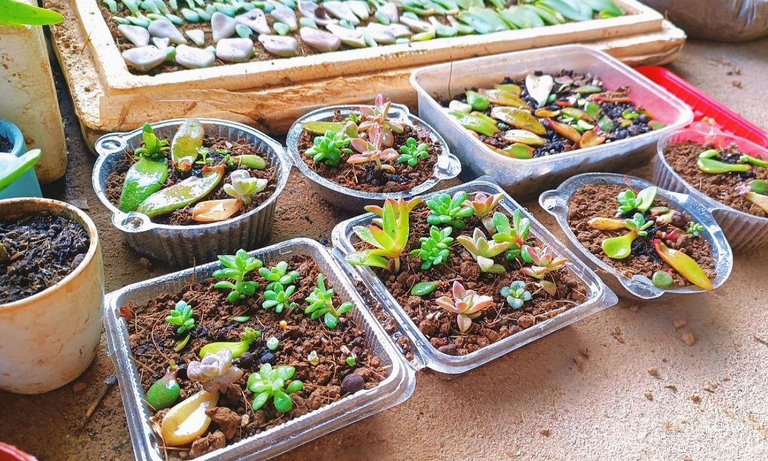 About 3 months ago, I propagate the succulent plants using compost and plastic bottles. I mentioned that about 3 months ago in my post. I have listed the link of that post below.
🌱Planting new succulent plants in plastic pots🌱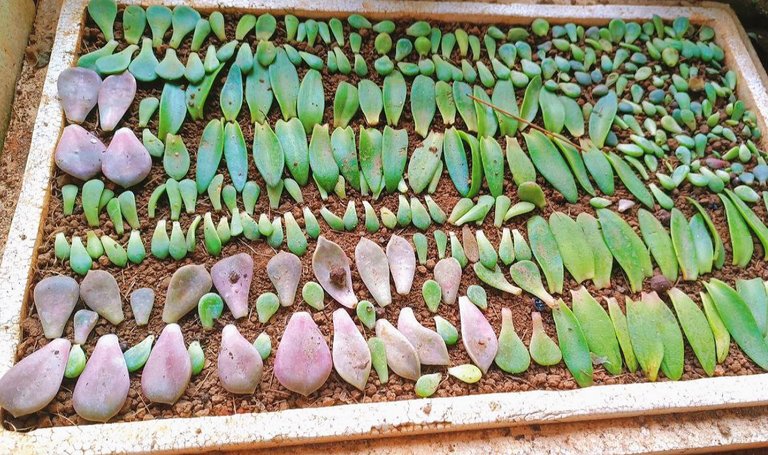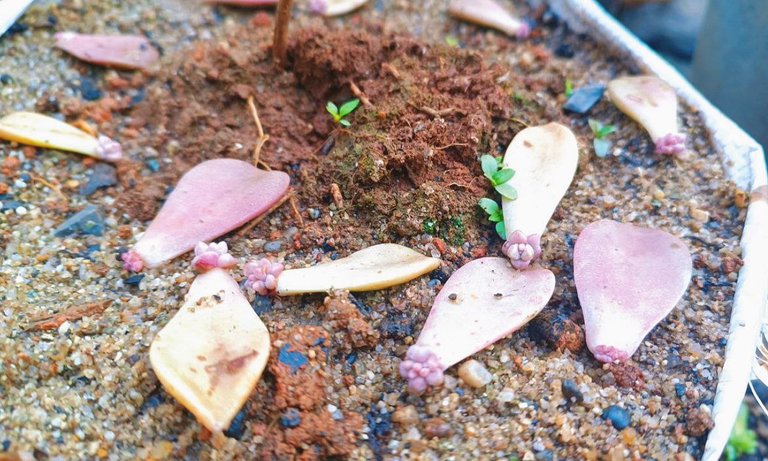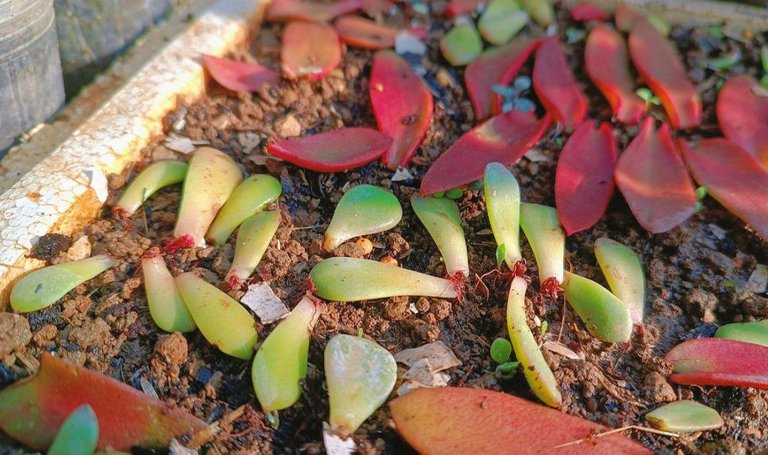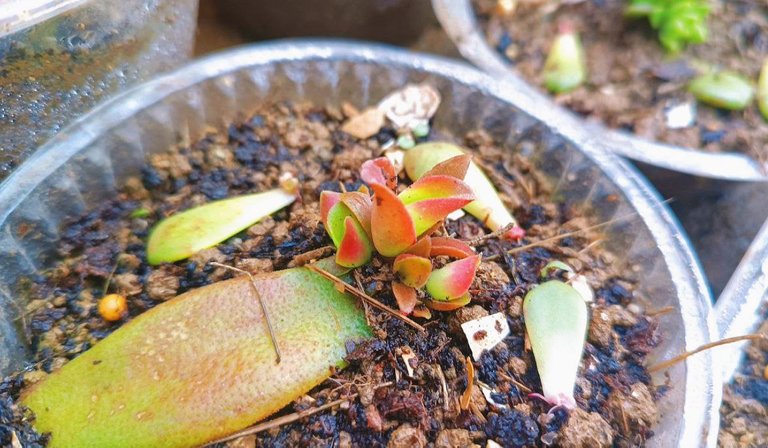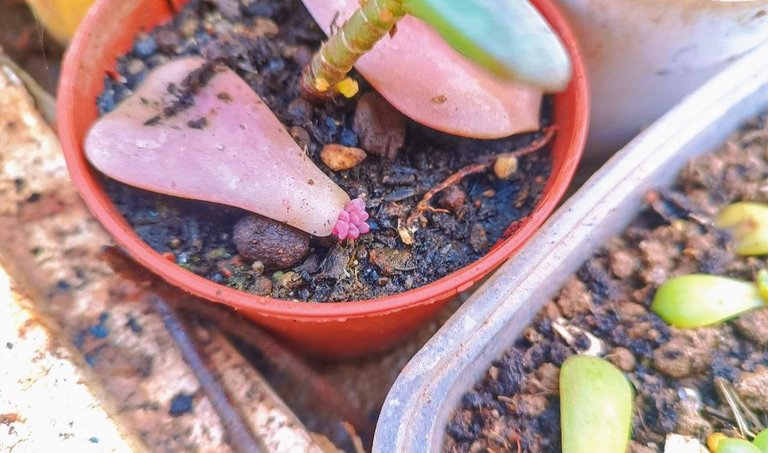 If you have ever grown succulents, you already know that winter is the best time to propagate these plants. I didn't know about those things for a long time. So my dad and I propagated all those succulent plants about a month ago. About 3 months ago, I bought compost and used it to propagate succulent plants, but this time, I only used my father's own compost and mixed soil to propagate those plants. This is because compost is very expensive to buy.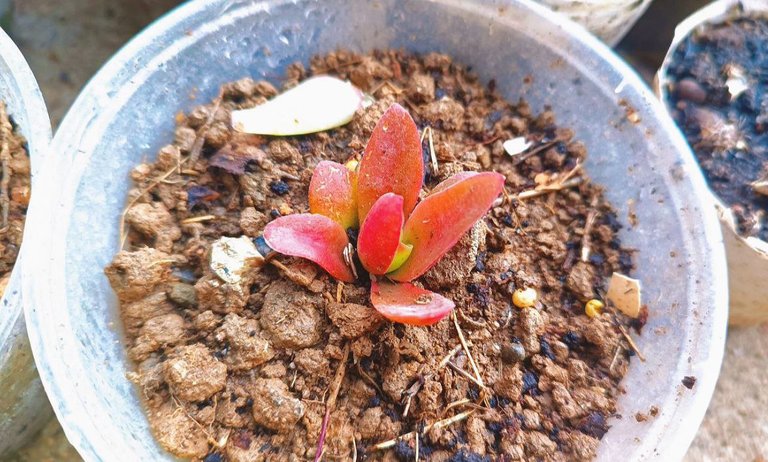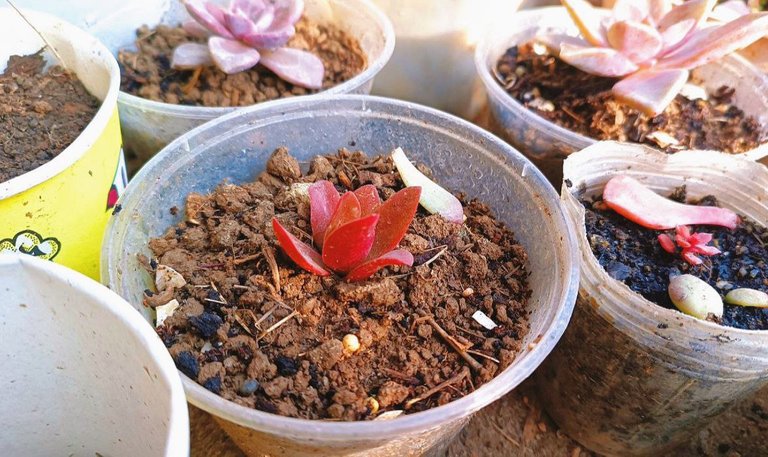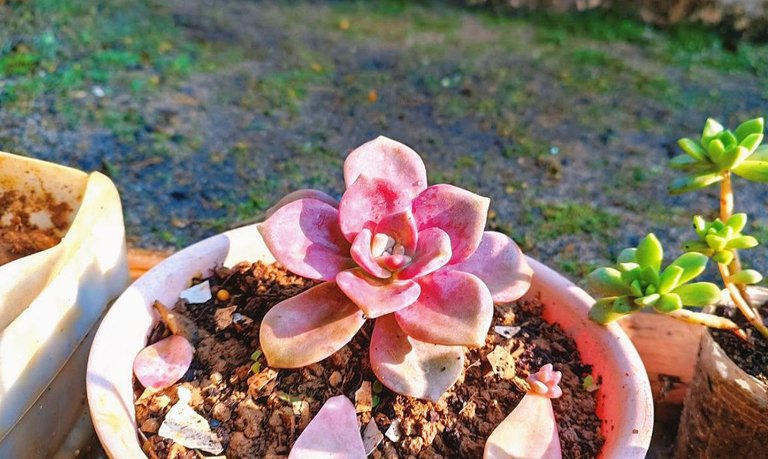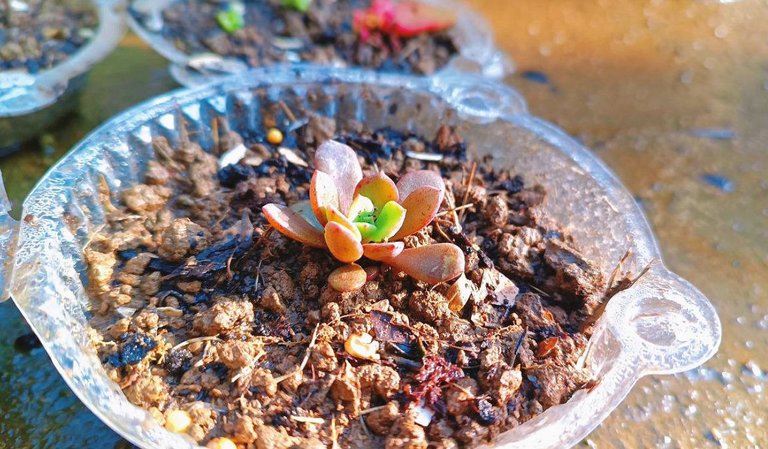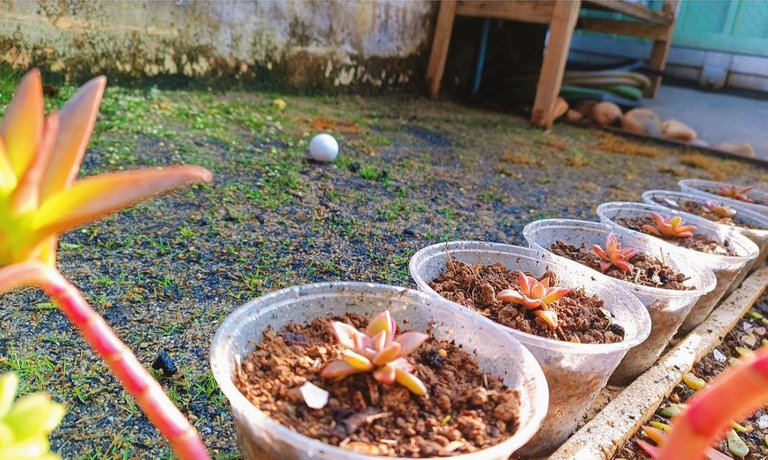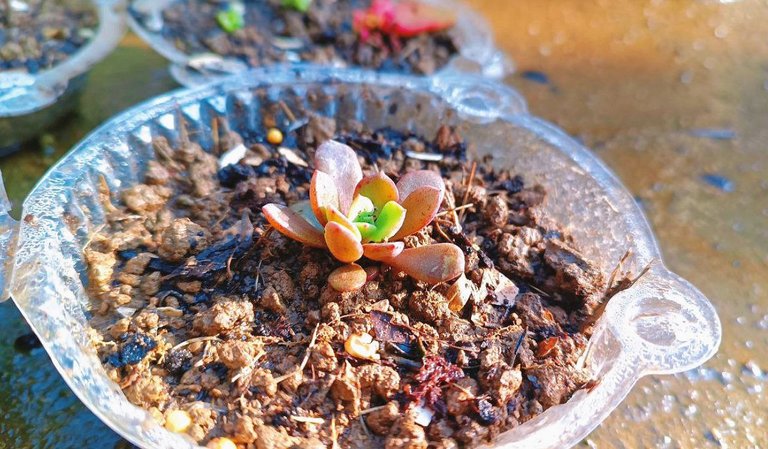 First, we added compost, coconut hair, and other ingredients in proportion to one of the ingredients. I placed the succulents carefully on the ground. Before placing the succulents in place, I applied a little rooting agent to the edges of the succulents. The pictures shown above are pictures I took around December.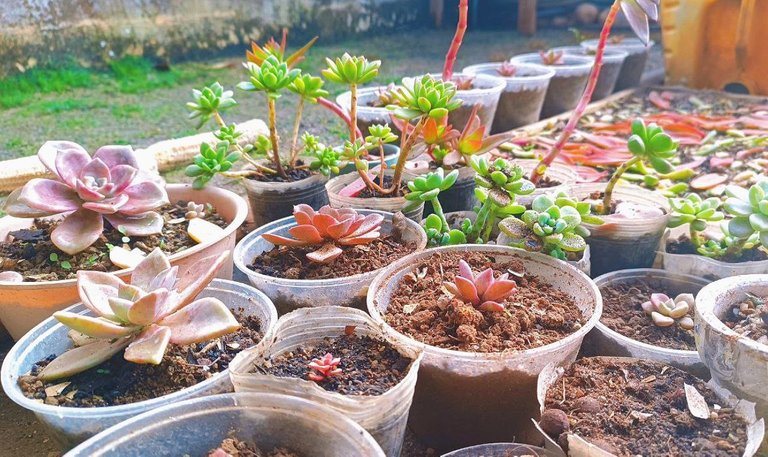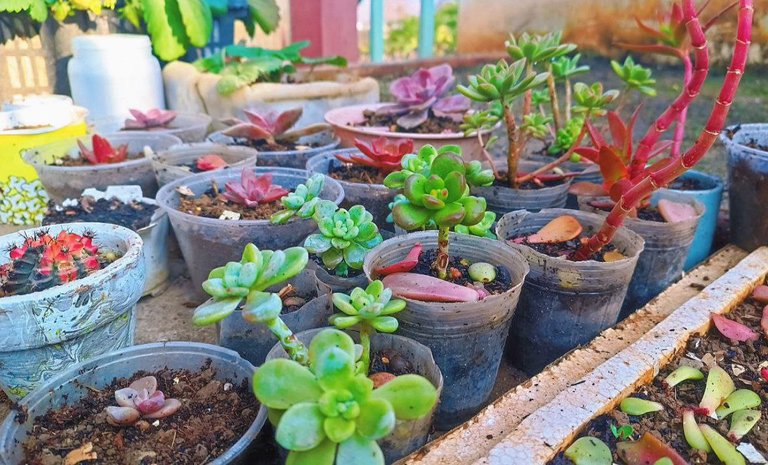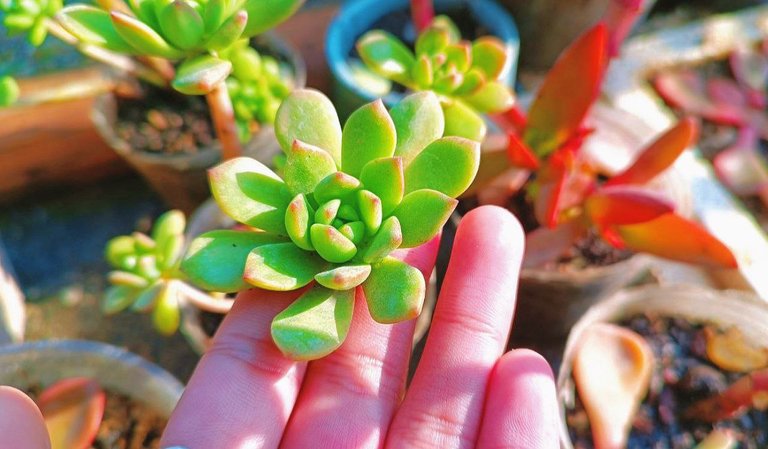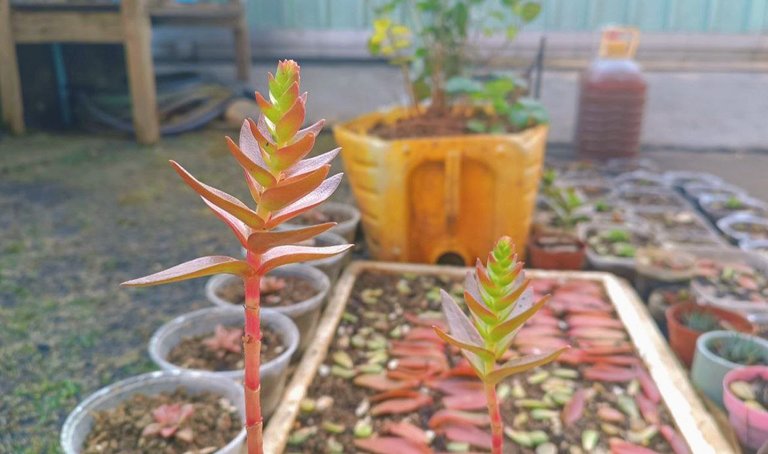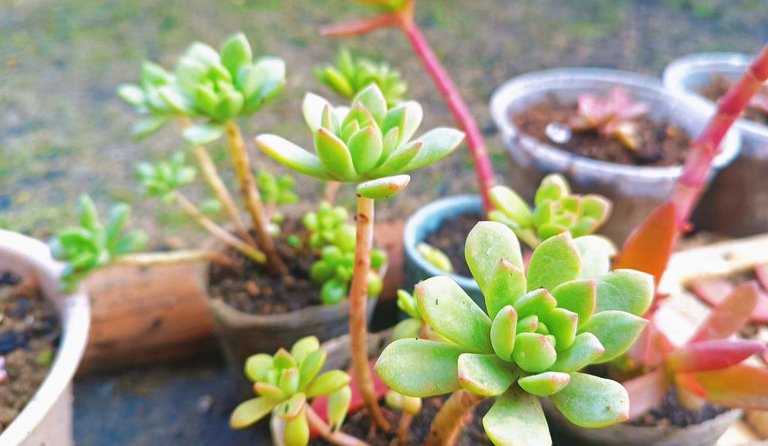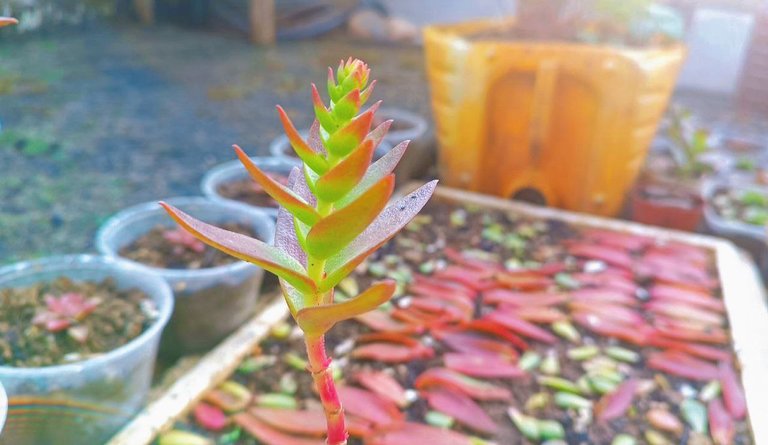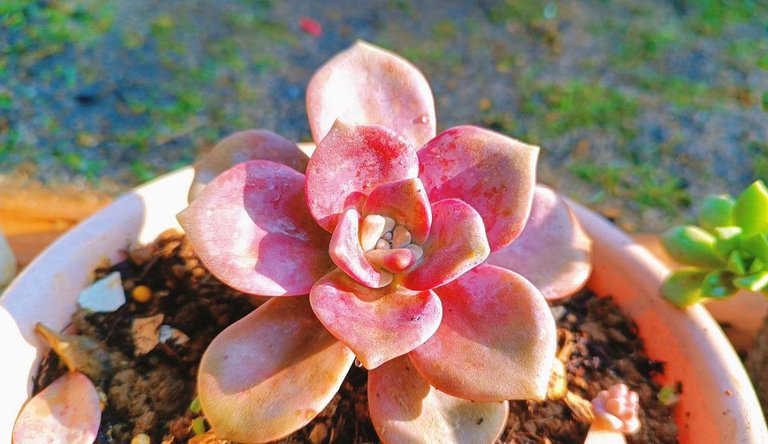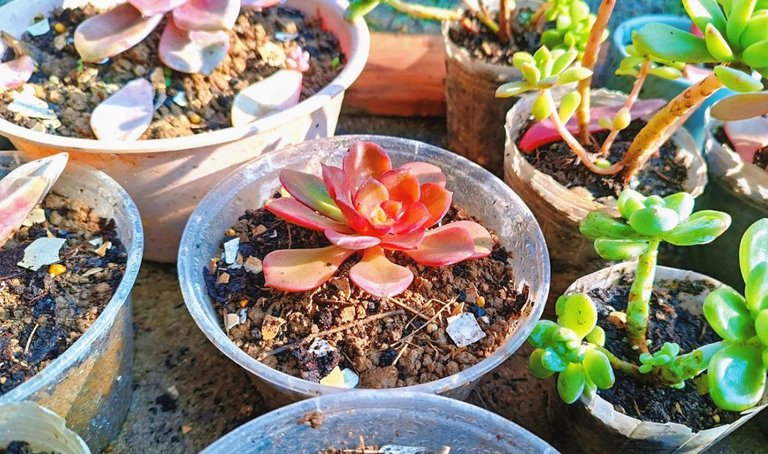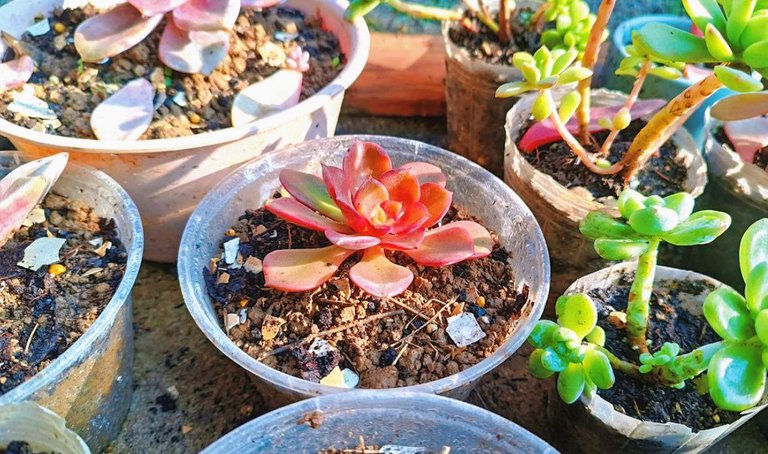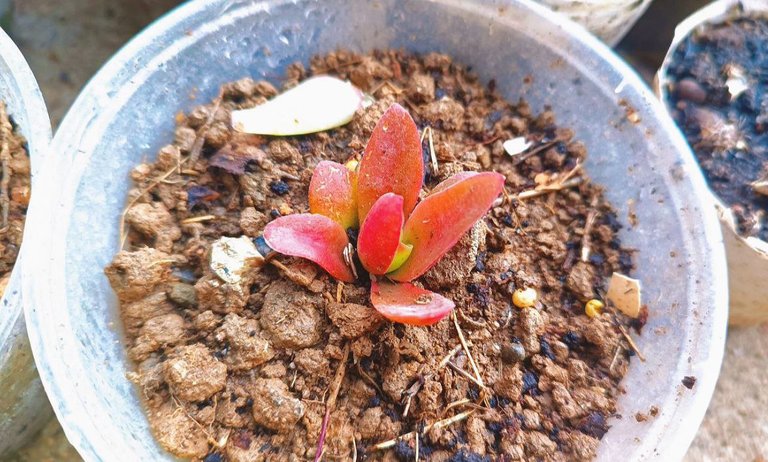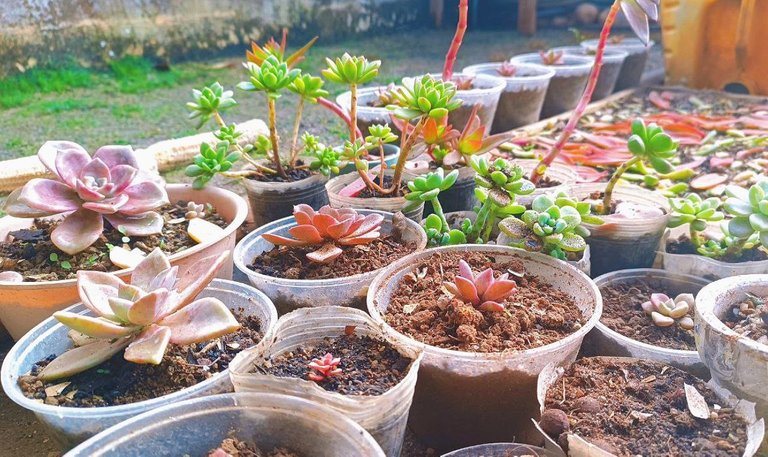 I only bought 10 succulent plants when I started growing these succulent plants, but now I have many succulent plants. That's it for today. Thank you very much for reading my post to the end. See you in the next post. Bye Bye.