---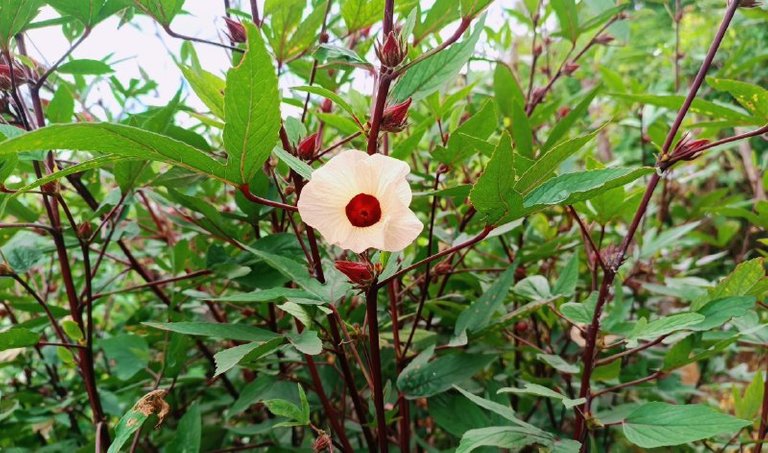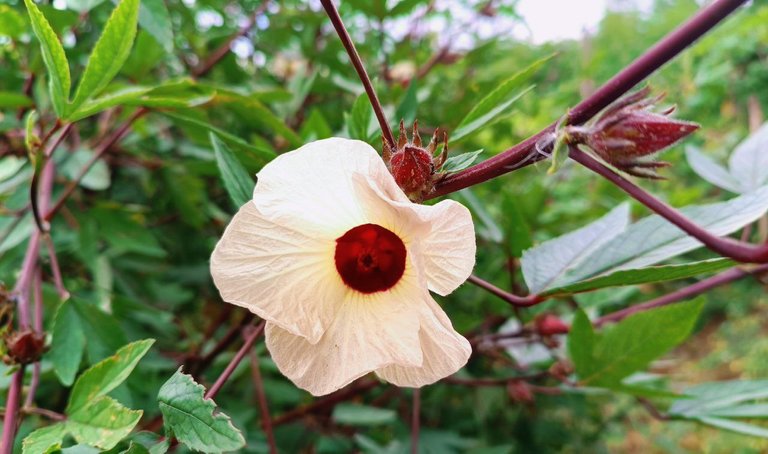 Hello my loving Asean Hive community,
Welcome to my new post. How's everything? Is everything okay? I hope all goes well. It's Sunday, what are you doing? Normally, on Sundays, my friend would come over and play the guitar with me. However, she did not come to me today because her sister was not feeling well. I don't have to study today, so I have free time in the afternoon. I haven't taken care of the plants in my garden for a long time, so today I took some photos and videos while watering the plants in my small garden.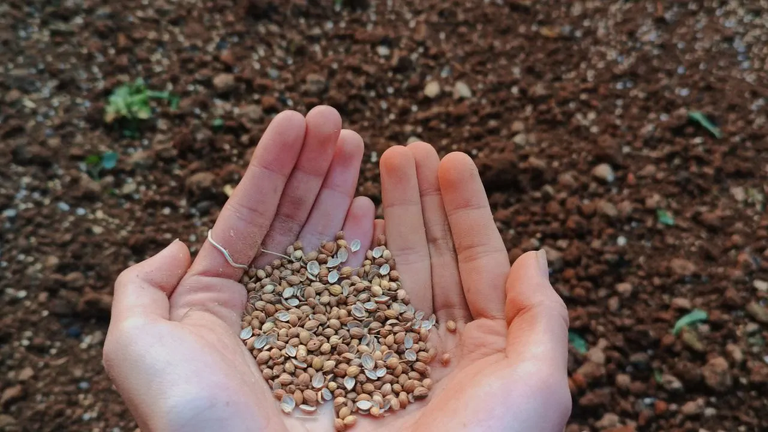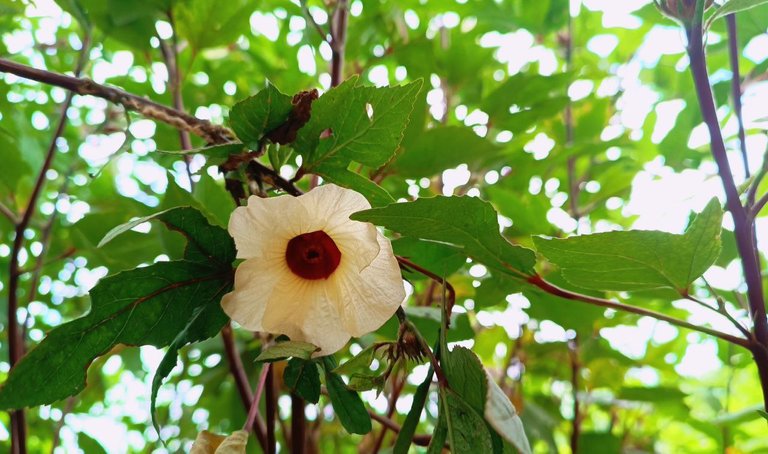 About 7 months ago in the spring, I planted some plants in my small garden with my father. At that time, my father and I planted using coriander seeds and roselle seeds. Coriander plants have been harvested for a long time. Today I will tell you about the roselle plant that I planted 7 months ago. I have also put a link below about the past 7 months using seeds and planting. 🌱About planting some new plants for spring🌱 In the video, I also mentioned some Chayote and pumpkin flowers that I planted in my small garden.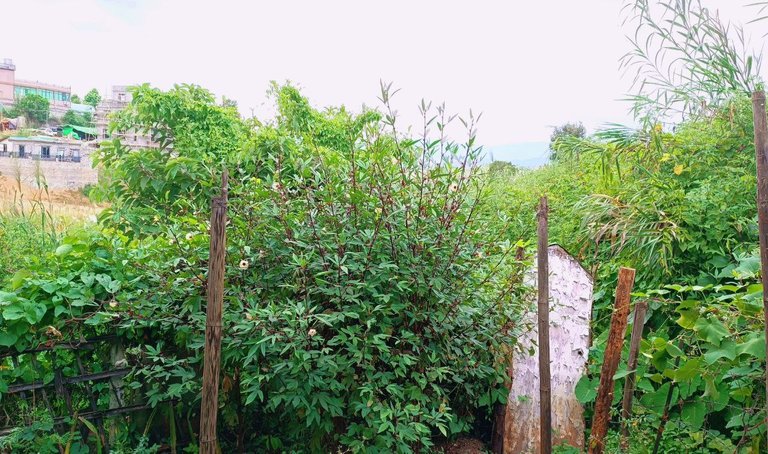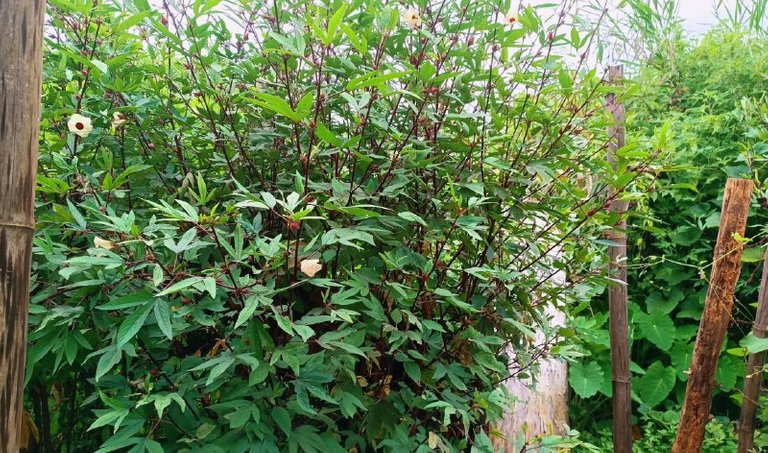 When I planted a roselle plant about 7 months ago, I used a lot of seeds, so there were many roselle plants in one place. So, since the plants started growing, my father moved some roselle plants and planted them in another place, and about a month ago, I picked some roselle leaves. This is because the growth principle of the plant is so fast that now the roselle plants are taller than my height and are strong and strong.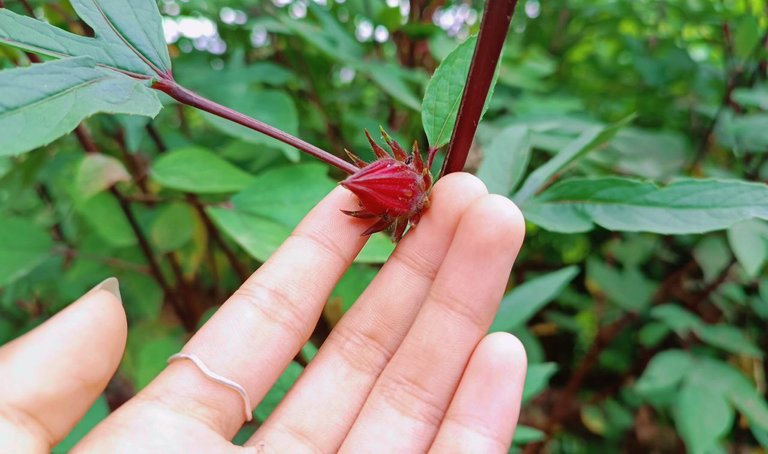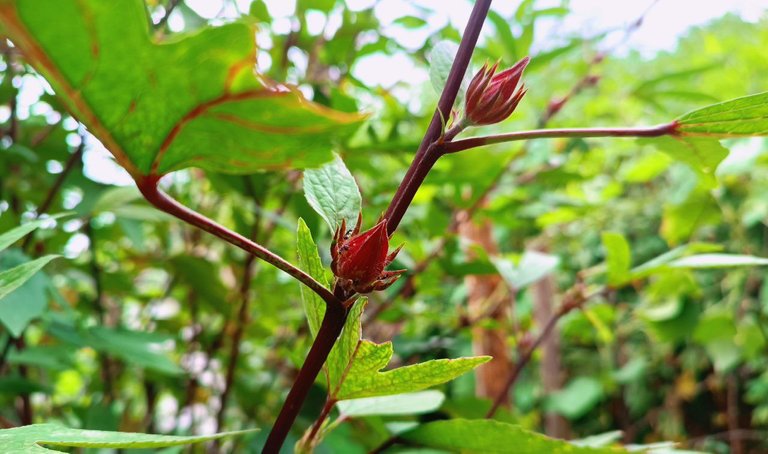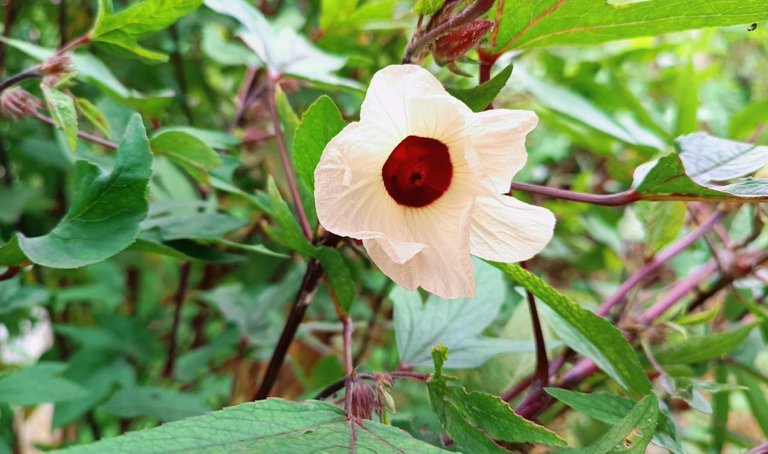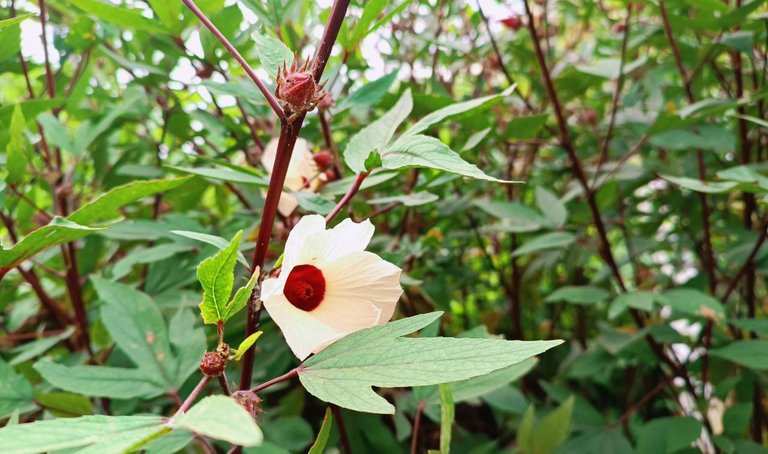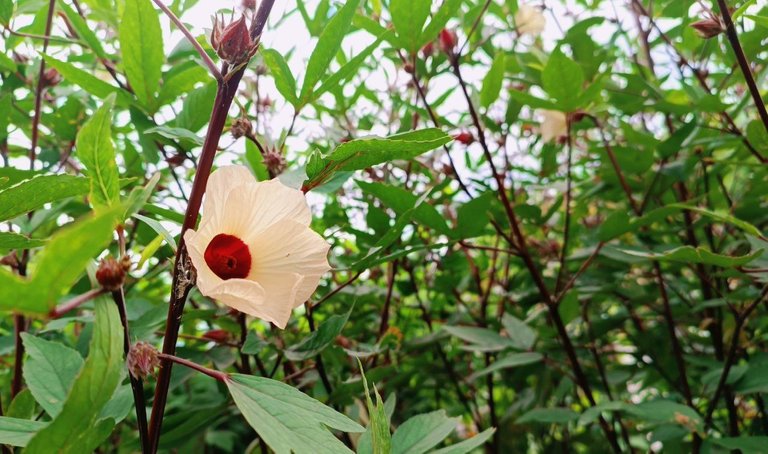 About 4 days ago, I noticed that those roselle plants started to bloom. However, during those days, it was raining every day and I was not busy, so I did not take photos of the flowers of the roselle plant. I guess I'd say lucky for me. Roselle flowers bloomed more today than the day before.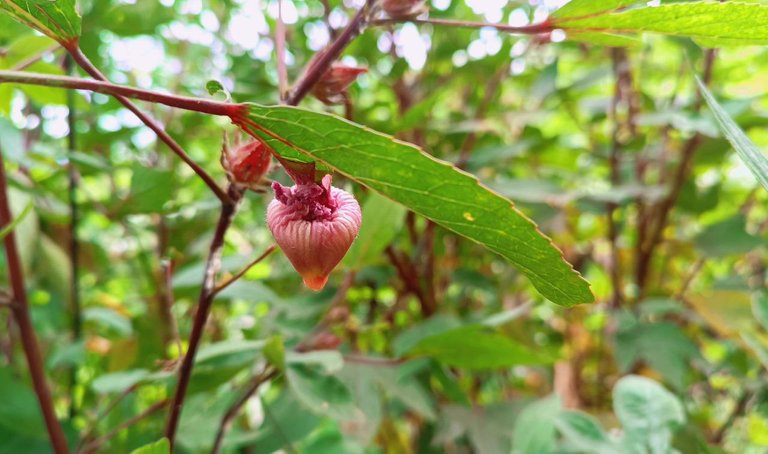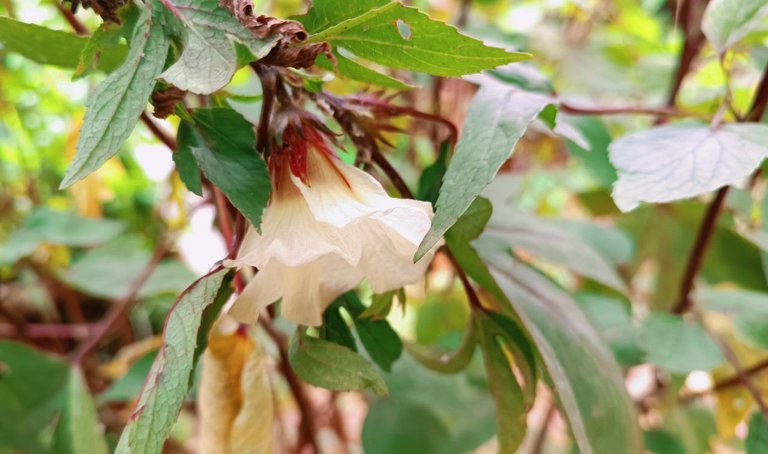 I didn't know what color the flower would be at first because I used seeds to grow it. I had seen red roselle flowers in my grandmother's garden, so I thought that these plants must also be red roselle flowers. It was not what I thought. The color of the flowers is white. The blooming time of these roselle flowers is only for a short time, and at 1 o'clock in the afternoon, all the flowers are asleep. Therefore, the beauty of roselle flowers can only be seen well in the morning. Below are some pictures I took today.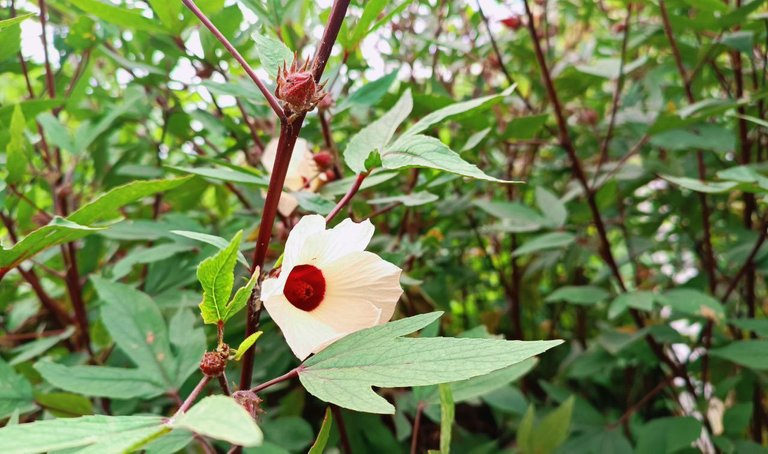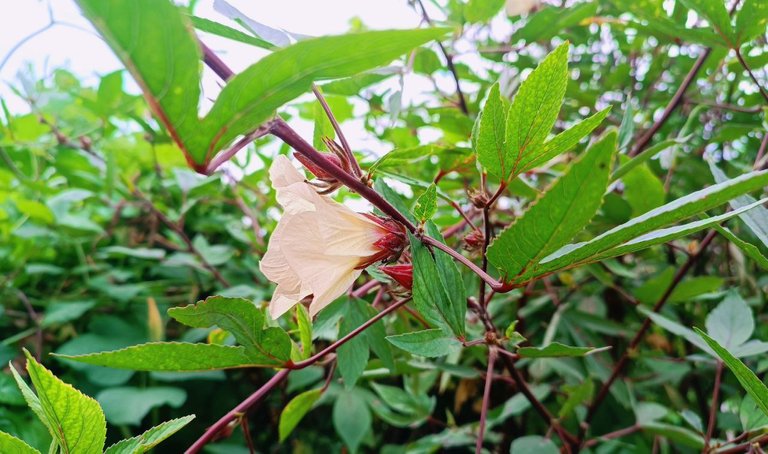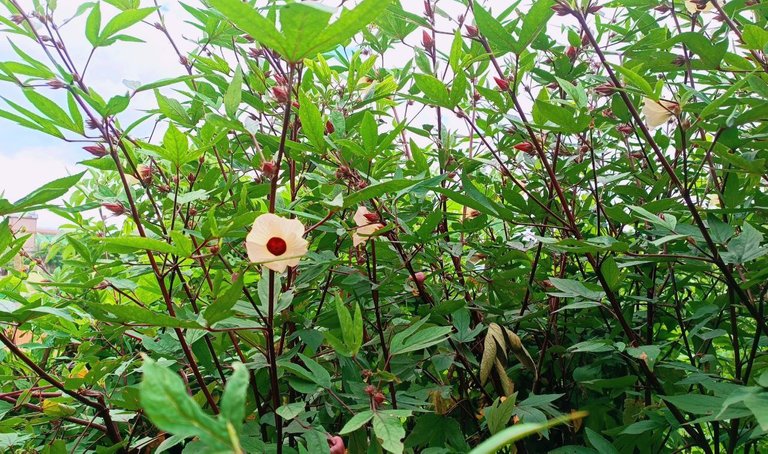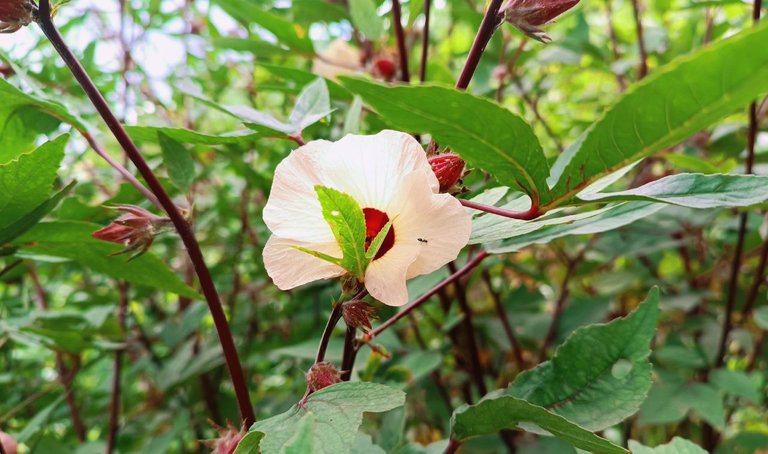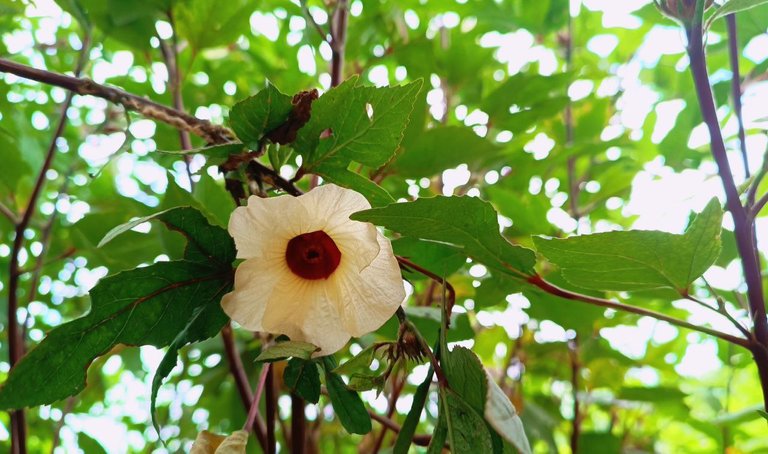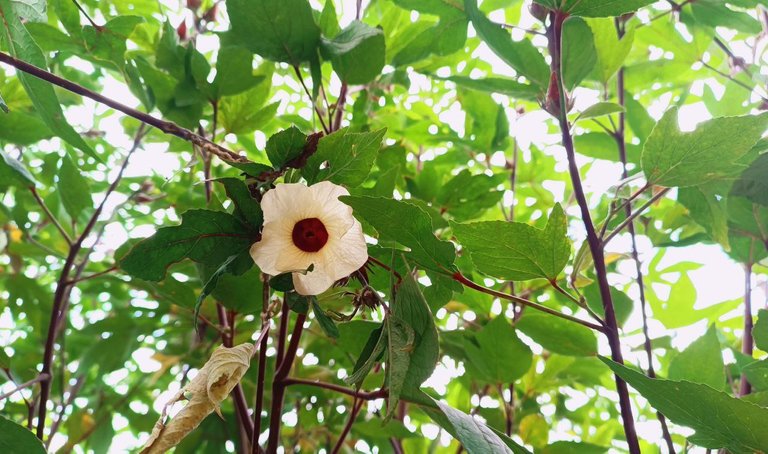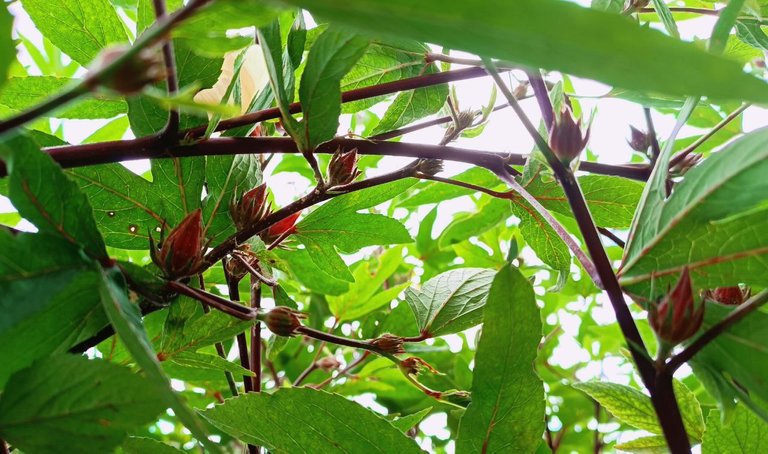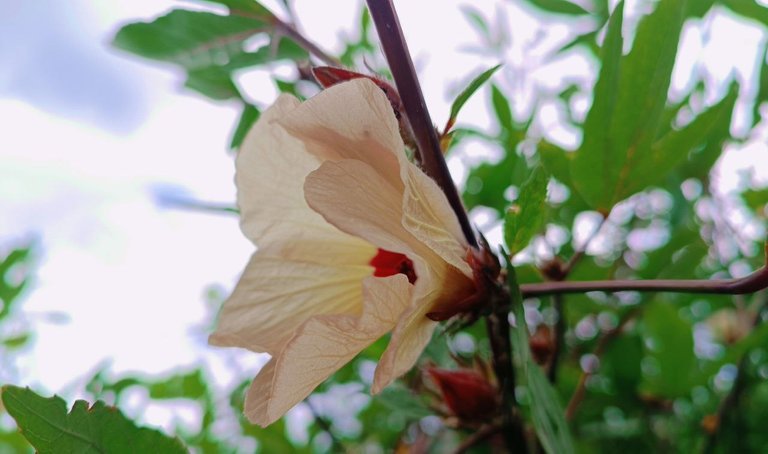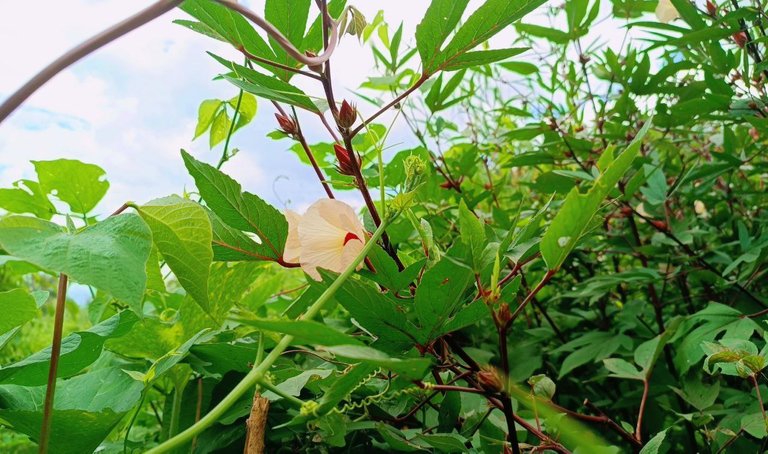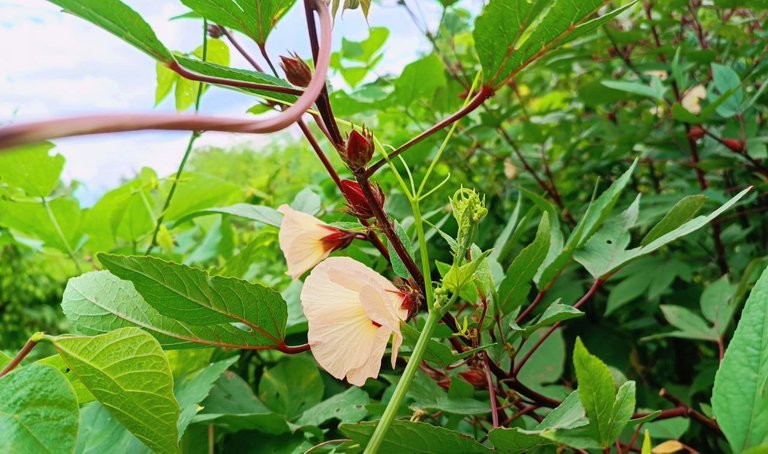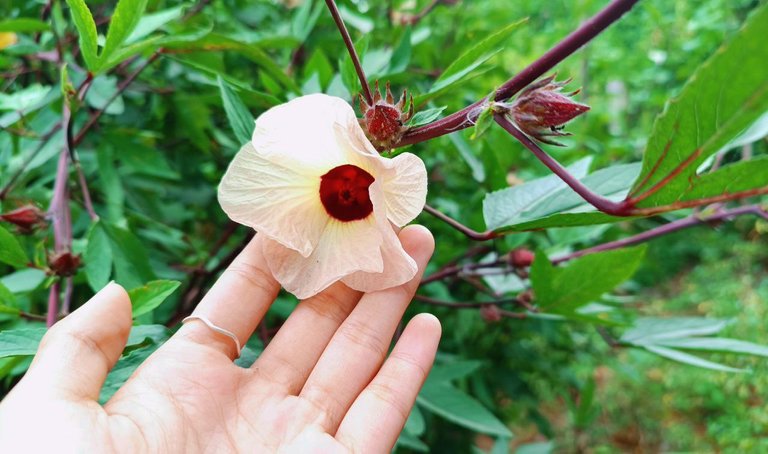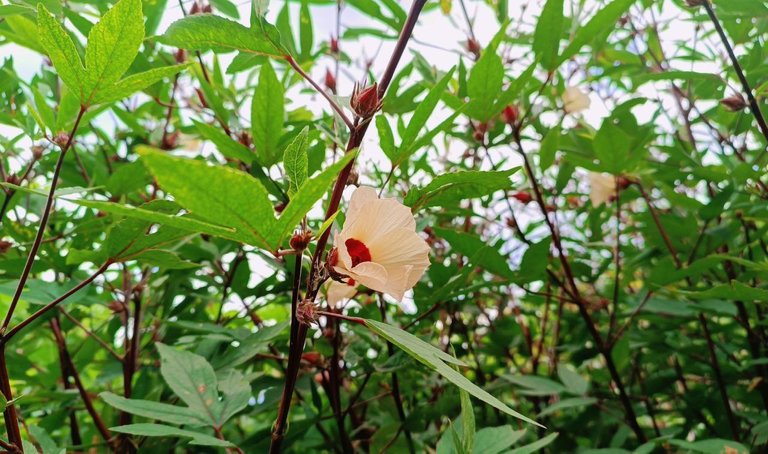 As for the roselle buds, I think I will be picking them in the next 2 weeks. That's all for today. Thank you so much for reading my post. See you soon in a new post 🍇

---
▶️ 3Speak