Hola amigos, continuamos con las actividades musicales en "Live hive Music", hoy presento esta canción "The beatles" en versión en español, que lleva por nombre "Aquí, allá y donde sea", un saludo a mis amigos y un fuerte abrazo a todos.
Hello friends, we continue with the musical activities in "Live hive Music", today I present this song "The beatles" in Spanish version, which is called "Here, there and wherever", a greeting to my friends and a big hug to all.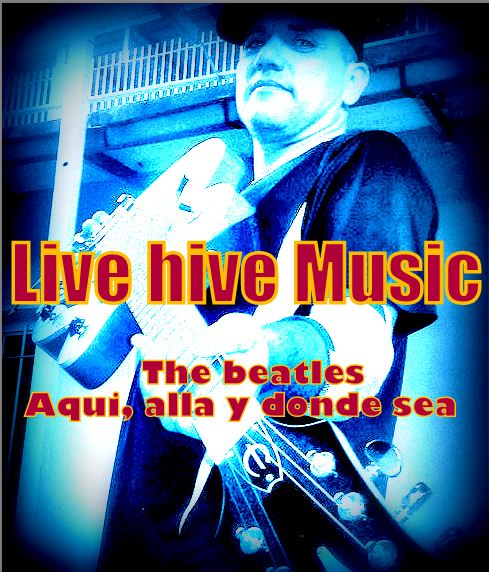 • youtube

"The Beatles"
"Aqui, alla y donde sea"
Letra "Los Dart"


I estrofa
Al encontrarte a ti
Nunca pensé en
Quererte así.
Sé que nuestro amor durara
Que cuando Dios nos separe aquí,
Nos unirá allá en la eternidad.
En la eternidad será igual
Tan solo a ti podre yo adorar
Pues se que tu tan solo de mi serás.
Coro
Donde te encuentres tú
A tu lado yo por siempre
Habré de estar mí bien,
Para poderte decir Que solo tu
Vives muy dentro de mí.
Sueño contigo y al despertar
Mi corazón me dice que es realidad
Y que nada ya nos separara.
The Beatles


To lead a better life
I need my love to be here
Here
Making each day of the year
Changing my life with a wave of her hand
Nobody can
Deny that there's something there
There
Running my hands through her hair
Both of us thinking how good it can be
Someone is speaking
But she doesn't know he's there
I want her everywhere
And if she's beside me I know I need never care
But to love her is to need her
Everywhere
Knowing that love is to share
Each one believing that love never dies
Watching her eyes
And hoping I'm always there
I want her everywhere
And if she's beside me I know I need never care
But to love her is to need her
Everywhere
Knowing that love is to share
Each one believing that love never dies
Watching her eyes
And hoping I'm always there
I will be there
And everywhere
Here, there and everywhere