Finally, after weeks of bad weather and choppy waters with almost no surf we´ve had the first good swell rolling in for the past couple of days. After surfing three days in a row I decided to take a break and travel for a bit a long the coast to take some photos and watch the surf.
Yesterday I started my trip to the west coast that always tends to get much more of the swell than the south coast. I drove to Cordama and Castelejo Beach on the west coast. Both are beach and reef breaks and can hold quite some solid swell.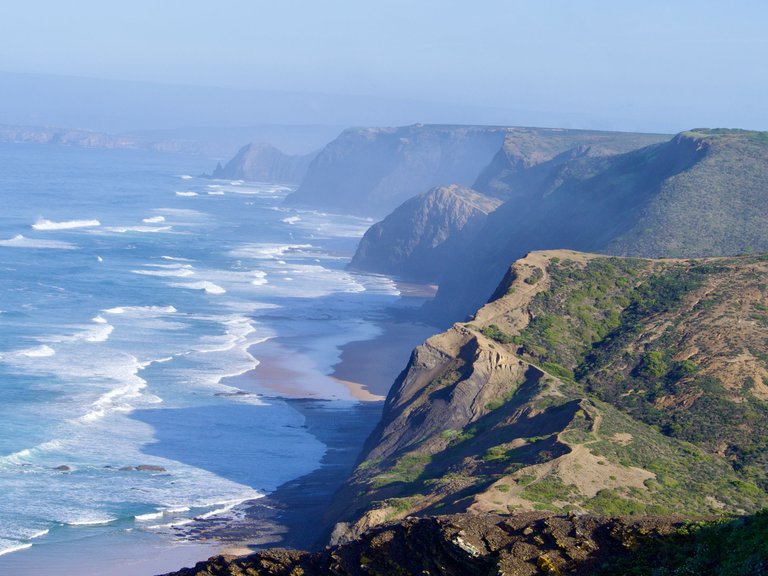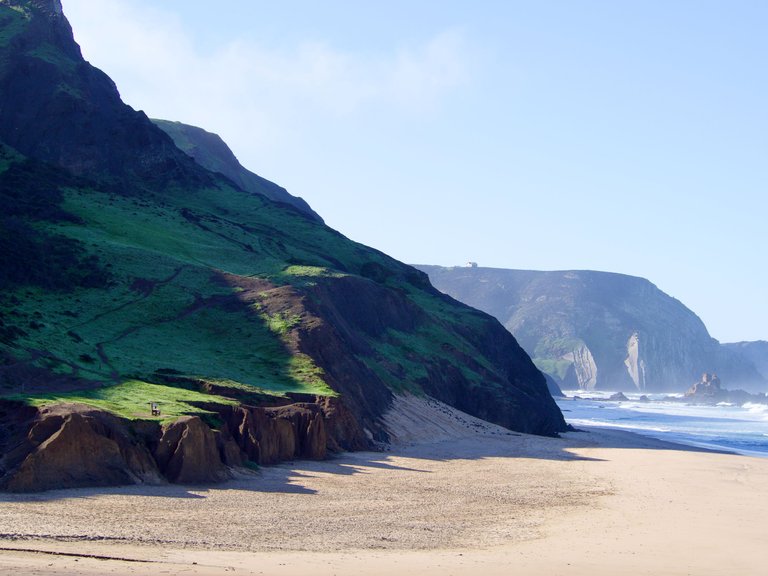 ---
When I arrived at the top from where you can check both beaches I was a bit disappointed as the swell came in a bit mixed and there wasn´t many surfers in the water. Was always, when it gets too big most people stick to the south coast. There were only like 2 surfers and a few body boarders in the water.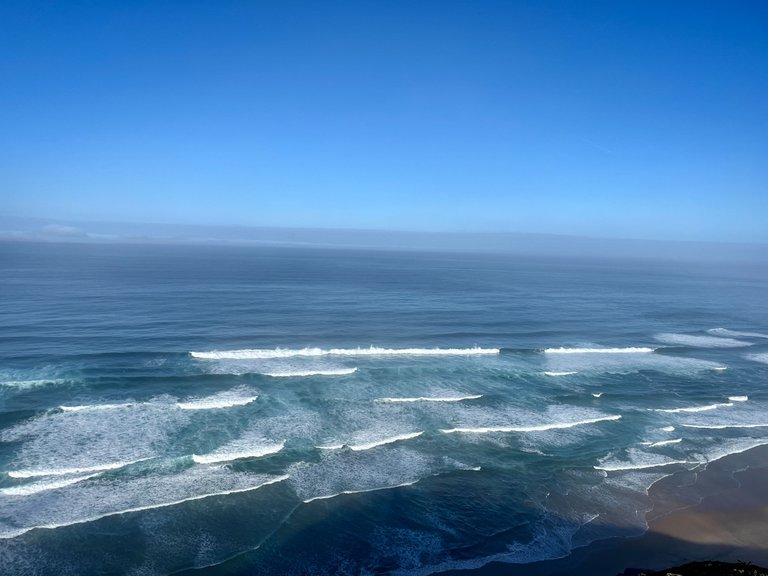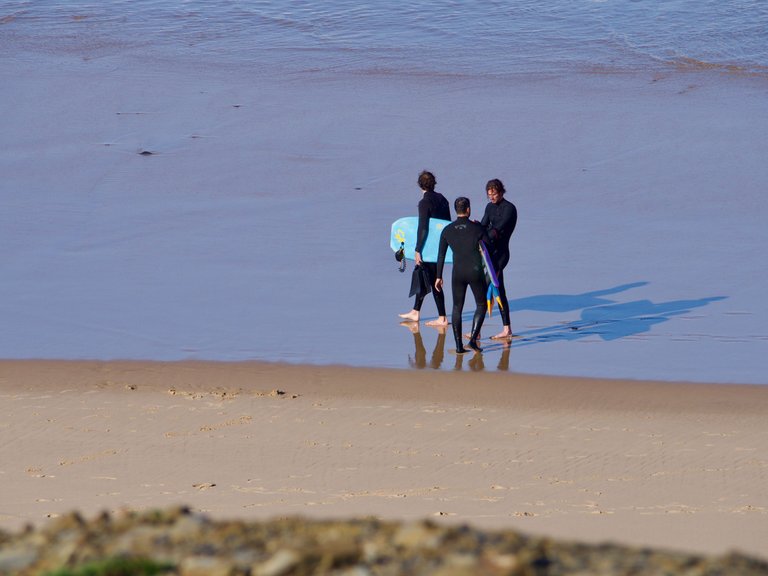 ---
We then drove down the slopes to Cordoama and it started to look much better from down here. I managed to get some nice waves on camera but unfortunately nobody caught a good wave as long as I was there. Only that one guy that got shot out of that good, solid overhead high wave.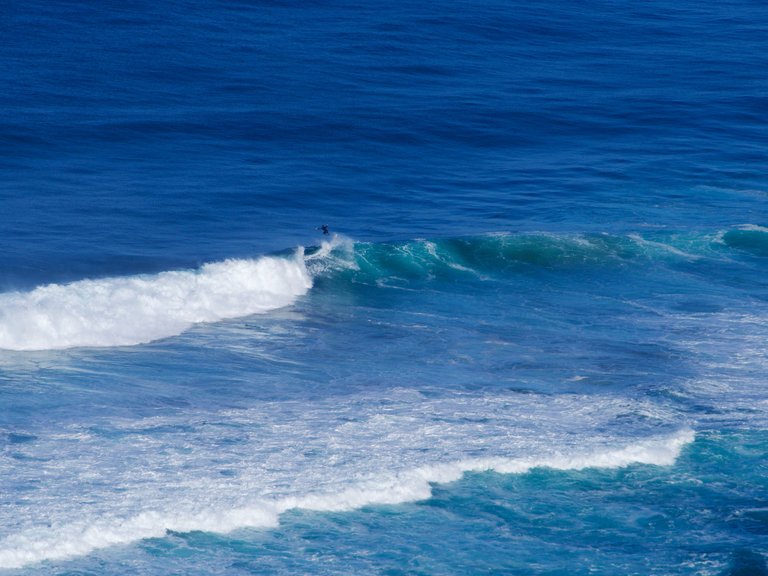 ---
As long as we stayed down there the waves were getting better and bigger. If I had to guess I would say that they were around 6 foot high with set waves even a little bigger.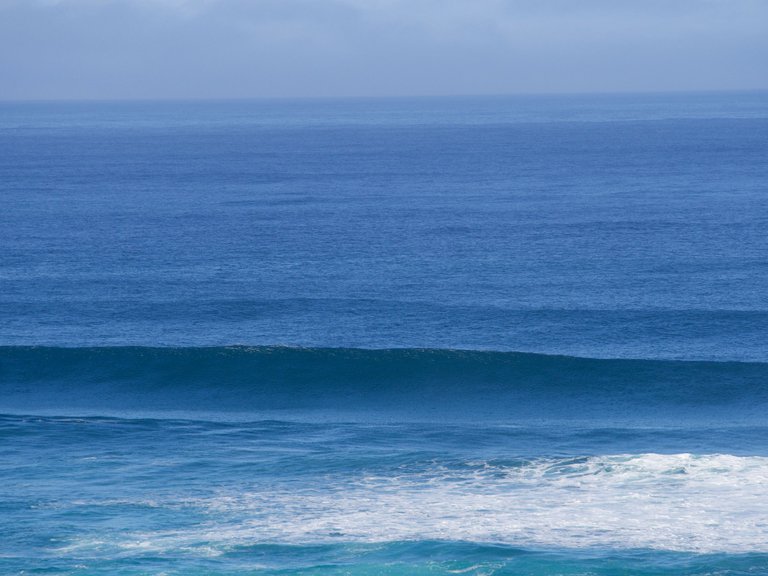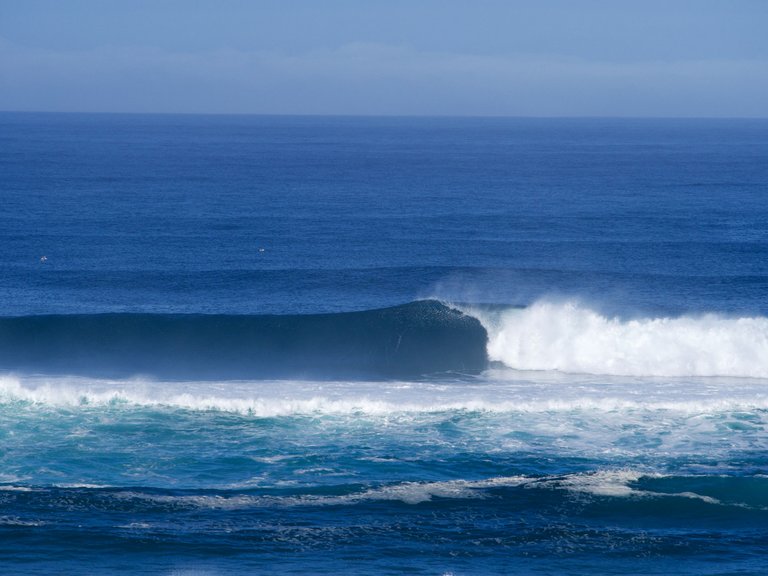 ---
And out of nowhere that beautiful set wave came in and I luckily got that on camera. These are the moments were you wish you would be out there. What a perfect waves that was.
And another one to the right after that. A shame nobody is on it and it goes unridden.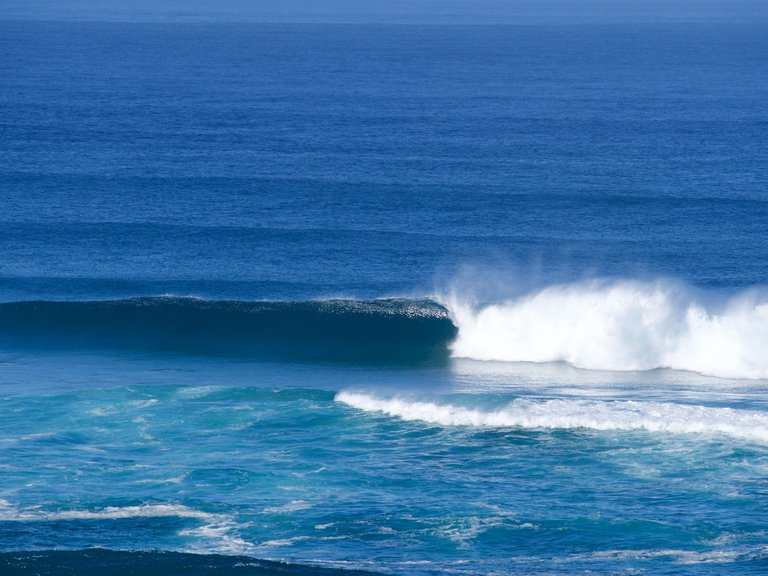 ---
From here you can also see to Castelejo but I guess there were not more surfers in the water and as it turned out later they were all at the south coast in Sagres.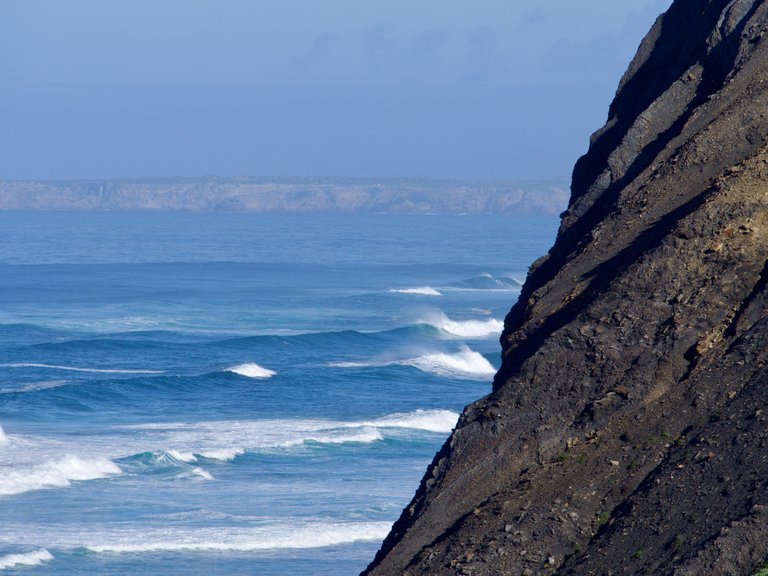 ---
It was a really foggy day but since that fog is sometimes moving quite fast the visibility kept getting worse so we jumped back into the car and drove to Sagres for lunch and to check the beaches there.
The visibility on Beliche beach in Sagres was even worse when we arrived. I sometimes love it to be in the water when its foggy as it creates mystical atmosphere and the lights are awesome, especially when the sun goes down late afternoon.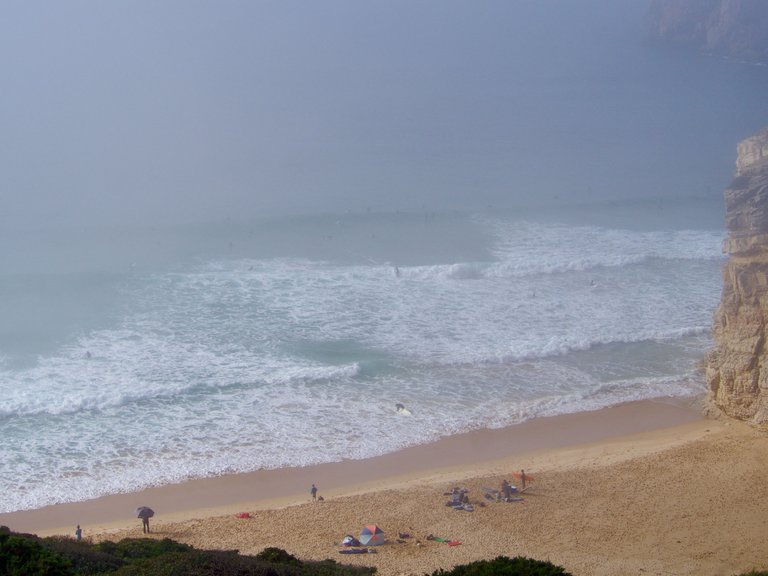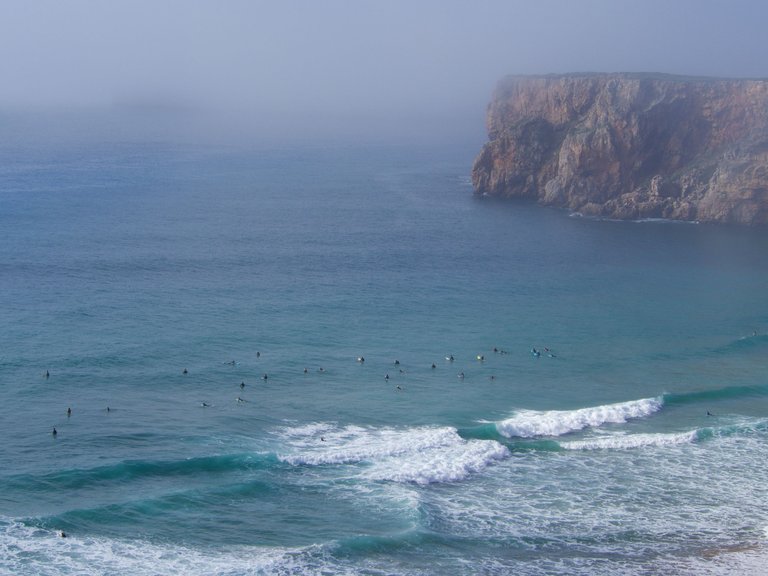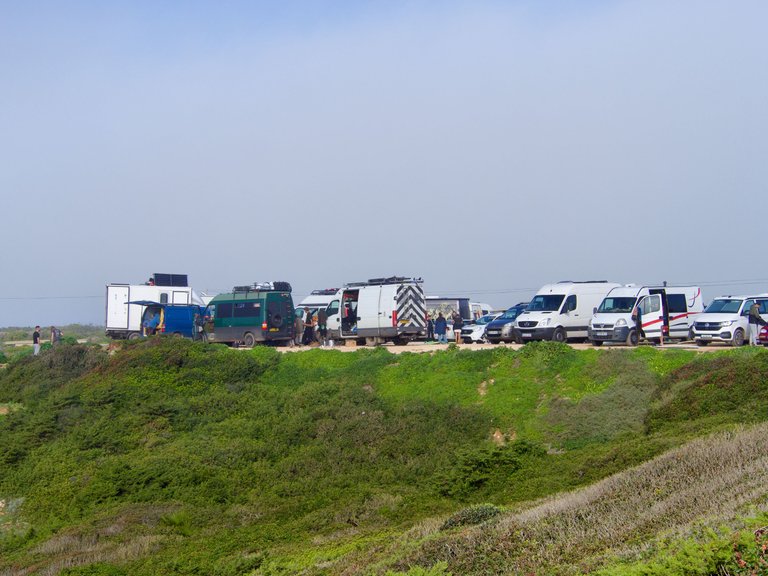 ---
As quick as the fog was there it was gone again. Its really strange here sometimes and especially on this spot it can get dangerous as two waves rolling towards each other. As you can see waves here were much smaller then on the west coast.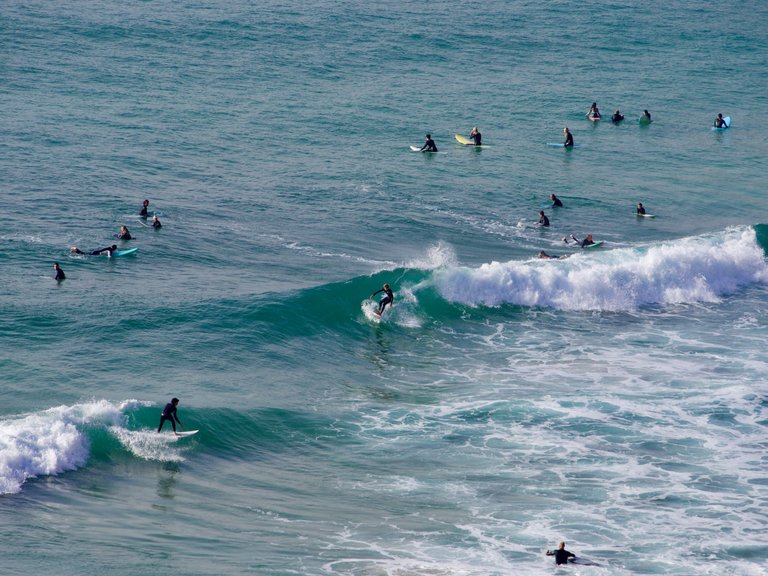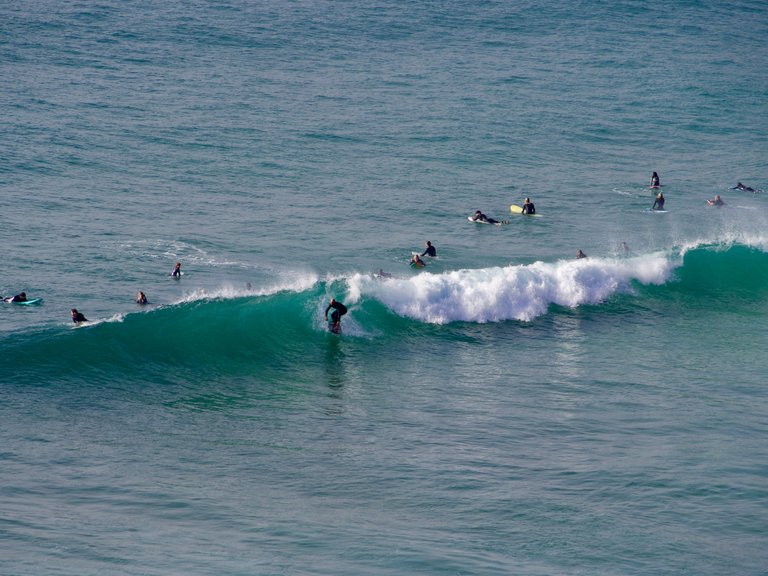 ---
Last stop after a delicious Pizza lunch was Tonel, probably the most famous beach on the Algarve and also the most gnarly one. Here the visibility was almost zero at some points. There are also quite some sharp rocks on this spot and the size of the waves is similar to the west coast.
Nevertheless I got some photos that aren´t too bad.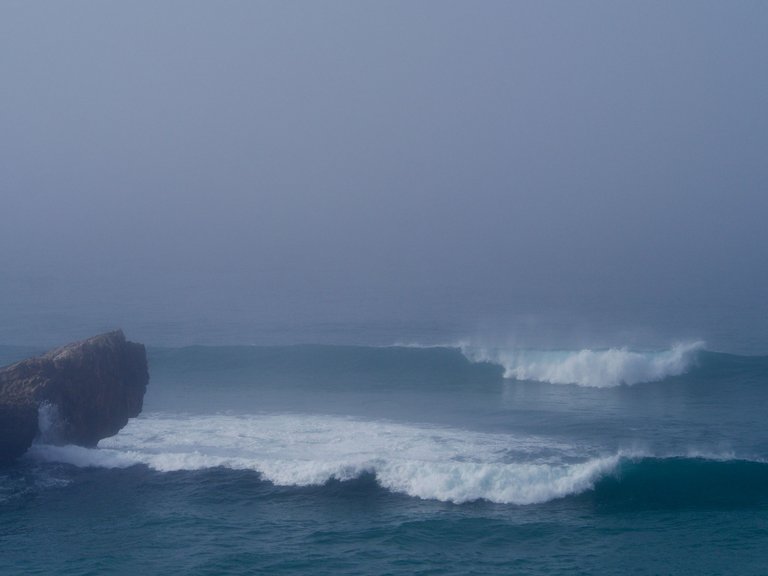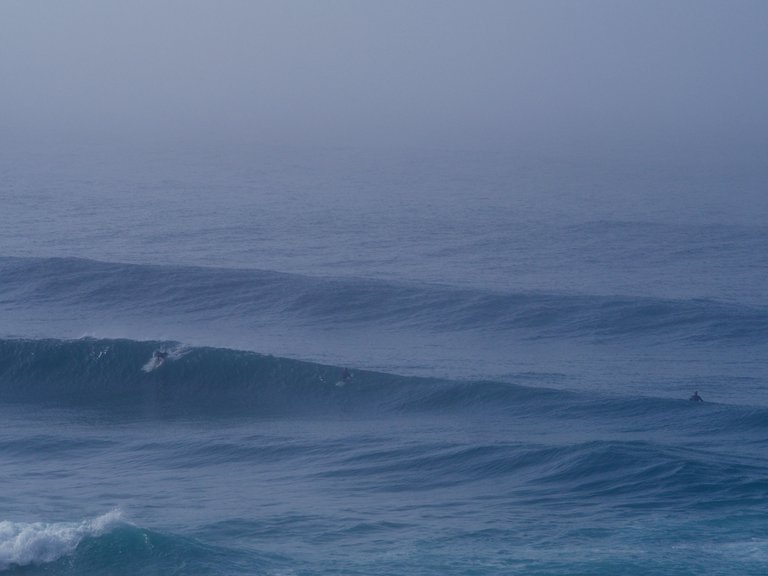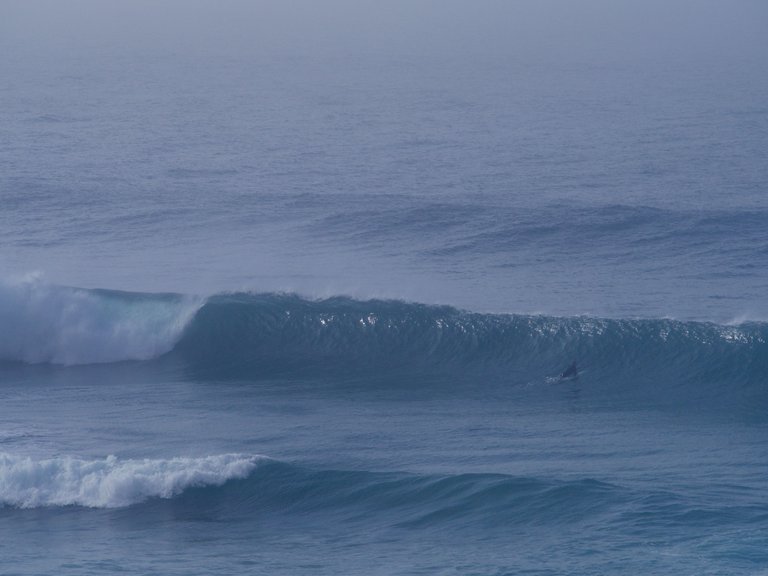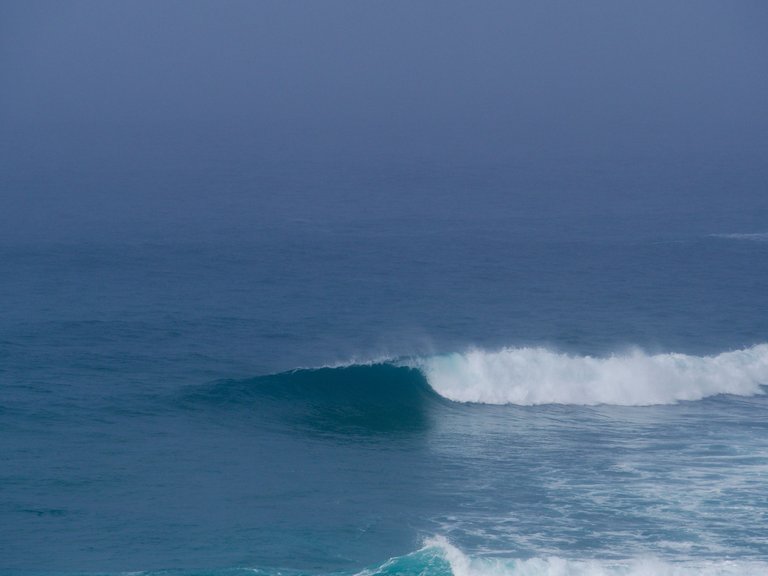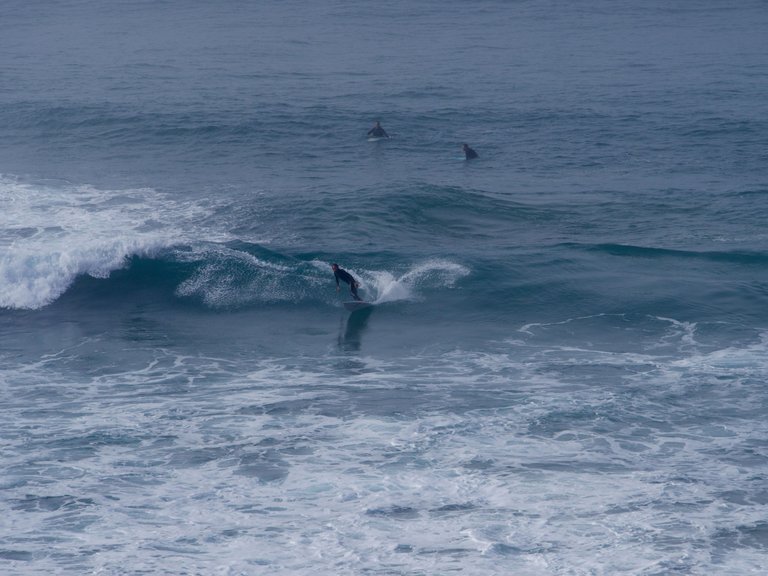 ---
As every surfer knows, if you want to surf waves like the ones above you sometimes need a lot of patience. I´m a guy with not much patience but surfing teached me that it is worth to wait sometimes. Like the two guys in my last shot of the day.
Trying to do more posts about the waves and surfing here in Portugal in the future.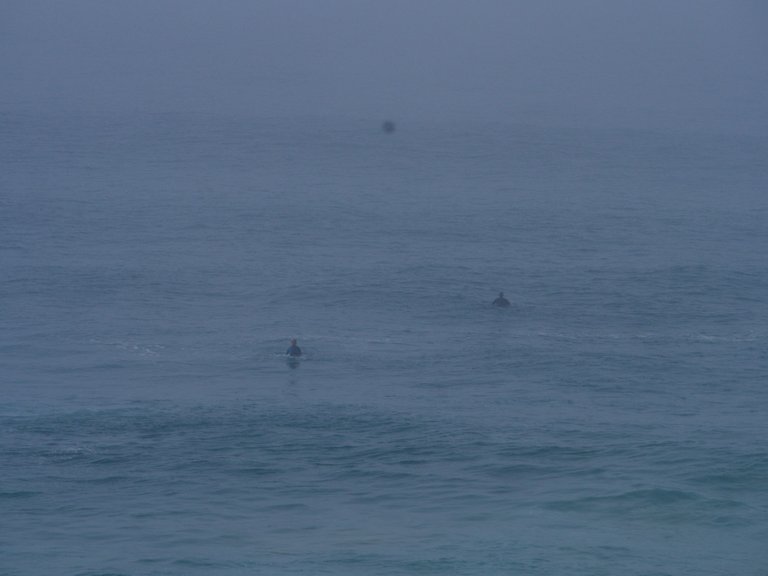 ---

you will find this post on pinmapple as well
[//]:# (!pinmapple 37.02664 lat -8.96440 long Surfing Algarves West and South Coast d3scr)