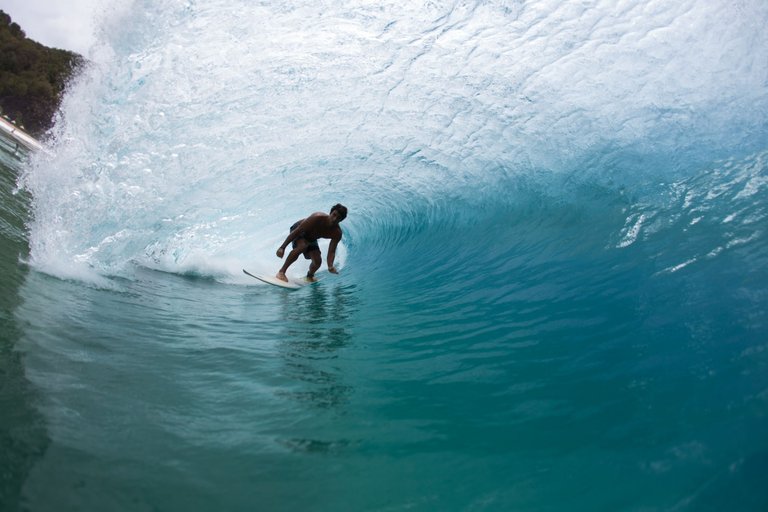 Photo taken by Michele Roth - Fernando de Noronha / Brazil
Aloha everyone,
This is the welcome post for Surfhive, a community created for surfers to share the stoke and surf the wave of web3.
I've been a surfer since I'm a little kid, and my whole life goes around surfing since then. It wasn't until I started working with crypto, around 2017, that I could finally have flexible working hours and surf much more often than the regular 9 to 5 jobs.
This freedom feels great, and I hope we can inspire more people to achieve that by helping surfers getting into web3.
Surfing helps my creativity and works as way to heal myself from the long working hours in front of the computer, countless meetings and the general stress that comes with crypto volatility.
The idea of creating #SurfHive came after I saw @xvlad talking about @skatehive during #NFTRio . I was totally stoked to see such a vibrant community and activity happening around skate and extreme sports.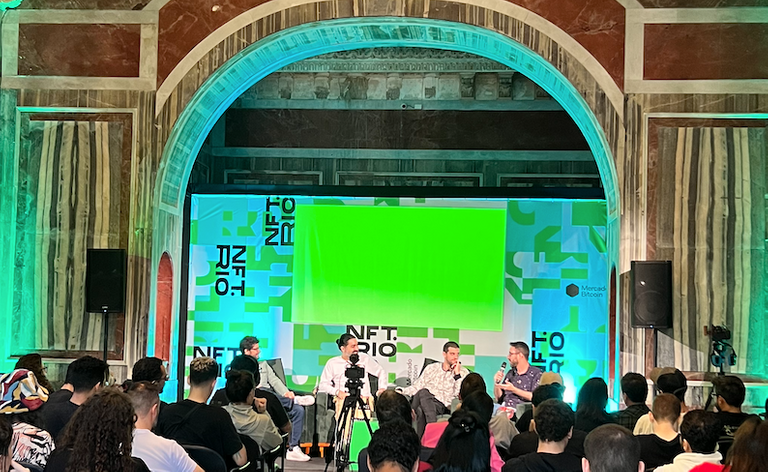 @xvlad presenting about @skatehive during #NFTRio
I also happen to be involved in projects such as Surflimpo, a social currency created to incentivize taking care of our beaches and the ocean in general. And the NXF Bodyboard collective - a group of waterman that chase heavy waves known as #slabs. We launched an NFT collection earlier this year hoping to raise funds to protect our waves, discover new ones, and create content about it.
After NFT Rio, I met Vlad in Rio Blockchain Festival, we had few conversations on how we could make #SurfHive happen, and boom - here we are.
The combination of surf and web3 is really radical. Those two activities can transform one's lifestyle forever. I hope that in this community we can collaborate, onboard more surfers into web3 and share content about:
How to onboard more surfers into web3?
Awesome waves, barrels, airs, slabs, great performance surfing and shredding in general - we all love it.
Classic surfing, longboards, stand-up-paddles;
Bodyboard, bodysurf, skimboard, and any other sport related to the ocean;
Surfing content, surfing lifestyle and culture (arts, music, fashion, spirituality...);
Beach cleanups / how can we collaborate to take care of the oceans
How we can leverage web3 to surf more often, enhance our wellbeing and creativity;
Surf trips and surfing forecast;
Projects that are related to Surf / Skate / Extreme sports and web3, such as @skatehive , gnars dao, nouns, surfguru , rabid , bitcoin beach, and others.
How surfing makes you stoked?
Stokenomics by @stoken (Stoked people designing tokenomics)
How about you? What kind of content would you like to see on SurfHive?
Let us know in the comments below!
Pura vida!