I've finally found some time to get back onto this big Lego Technic build today; It's been bugging me that I hadn't been able to start the truck and trailer elements but due to being on carers-duty for my wife Faith after her operation yesterday I've got a little time up my sleeve to break open some bags, set up the build and actually get started!
Below is the instruction manual, all five hundred and fifty pages of it, and what the set looks like completed. It's a very large set of two thousand four hundred and ninety three individual pieces and is just on 86 centimetres long (33 inches) from tip to tail, so pretty damned big!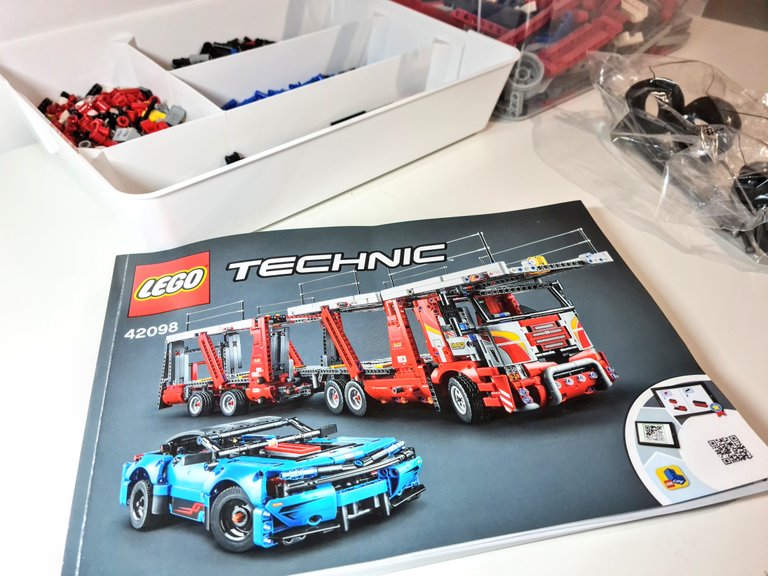 I have already completed the race car and if you're interested you can see the three build-stages in the posts as follows part one - Car, part two - Car and Completion post - Car which will show you the step by step process of getting the car constructed.
Below is the very first step to getting the truck-section built, and an image of what the finished product will look like.
There's a lot of plastic bags full of parts for this stage of the build and the second image shows them all opened and set up in my Lego building tray ready to begin.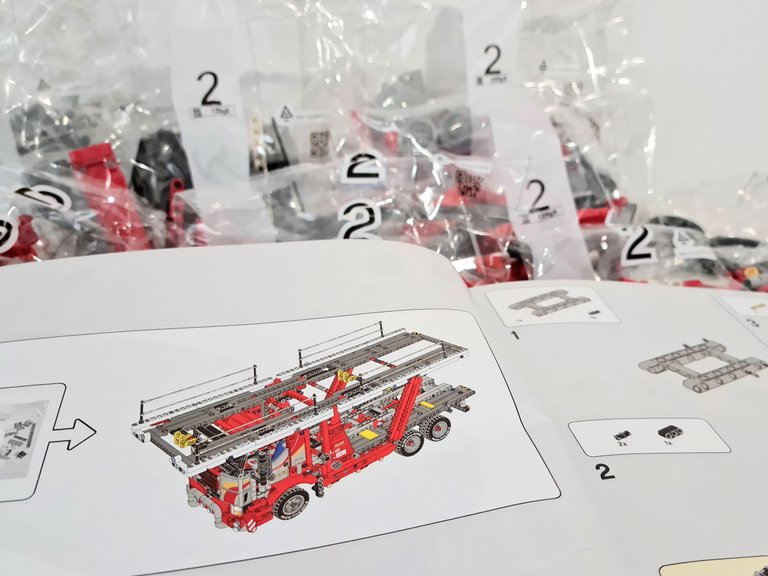 Due to the sheer number of parts these trays are fairly full of pieces which is going to make them a little more difficult to locate as I'll have to sift through them a little deeper than usual. I like to have them set out like this as the white tray sits inside the larger clear container and it has a lid I can secure which is good for when I leave a stage partially built which is what will happen with this one. I figure I'll build this over three of four sessions so knowing parts won't go missing is a comfort.
There's nothing quite as annoying as Lego pieces going missing...Except, perhaps, the pain of standing on a Lego piece with bare feet...The most agonising pain in the world!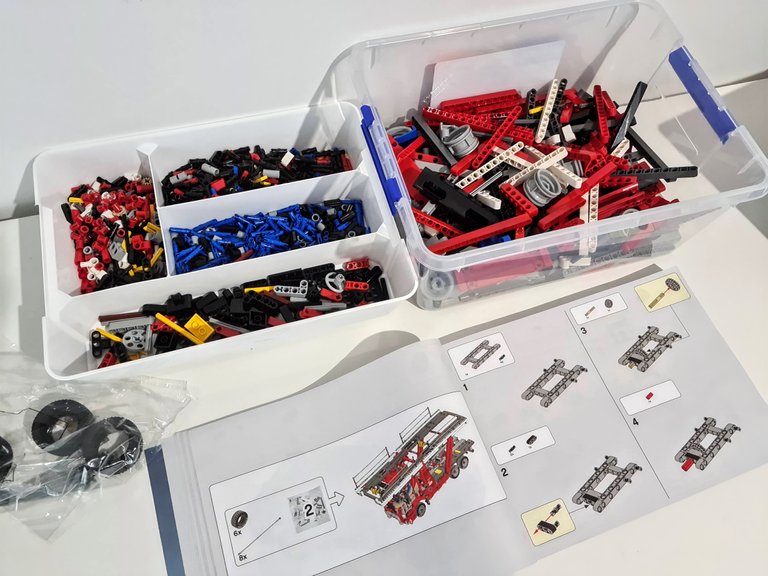 Most big things start as smaller ones, and at the beginning, which is exactly the case with this car and transporter Lego Technic set. Below you can see the very first step...Not too many to go now...Only three hundred and ninety six steps!...The the back-trailer has to be built too.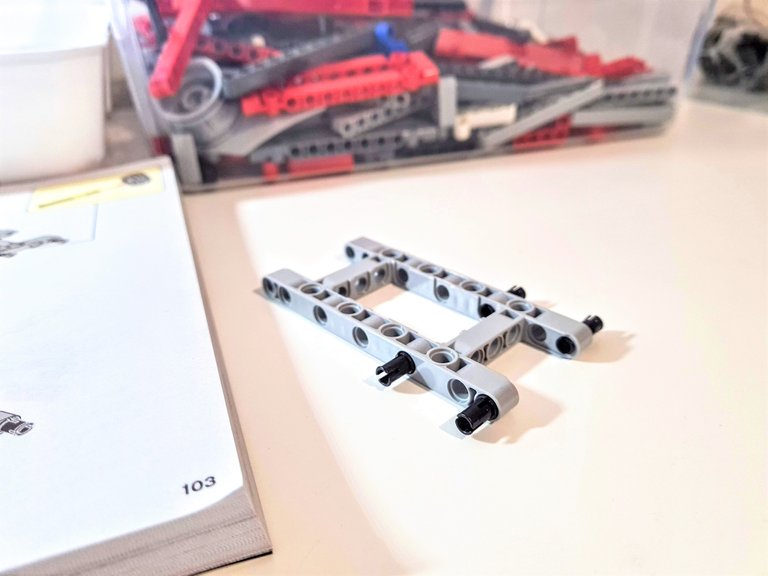 Anyway, right now I'm off to check on Faith, make sure she has everything she needs, and then will spend a couple hours building Lego. I hope y'all are having a great day so far and that the end of the week goes well for you. Don't forget about the #weekend-engagement topic post coming out on Friday afternoon...Check my post feed for it.
Later folks.
---
Design and create your ideal life, don't live it by default - Tomorrow isn't promised.
Be well
Discord: galenkp#9209
---
Join the Lego Community here.
Engage the weekend Community - A community dedicated to the weekend!