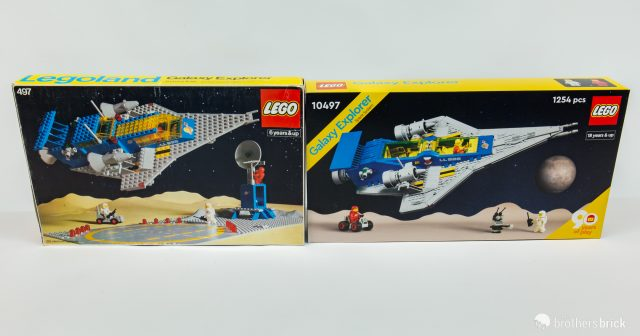 As you know from Yesterday's Post I spent a bit of time building my 40 year old Lego Spaceship, but now it's time to see build the brand new one - That's right Lego have released and updated version of the Classic set as part of their 90th birthday celebrations.
Now anyone who build old Lego as a child and has rediscovered Lego in later years you'll know that Lego has changed, a lot. So this is not a recreation, rather it's 'What if we were remaking this set nowadays, what would it look like"
The answer is four things which would be familiar to modern Lego fans:
It's bigger - The finished ship is 1.5X larger physically than the old one.
It's way more pieces - 1254 pieces in the new set, 318 in the old set (with about 250 of them in the ship itself and the rest on the baseplate, There are no baseplates in Lego anymore so unlike in my youth you can't build a Space environment
Way more steps - Now old people will claim - the Instructions have become too easy. There were 25 steps to build the space ship in the old version in 1979 and having just used them they are confusing. There are 231 steps in the new version, and I believe they made them a little more complicated than usual as a throwback.
But enough talking let's get building. Our first pick - Step inflation, on the left 1979 after 25 steps, on the right 2022 after 25 steps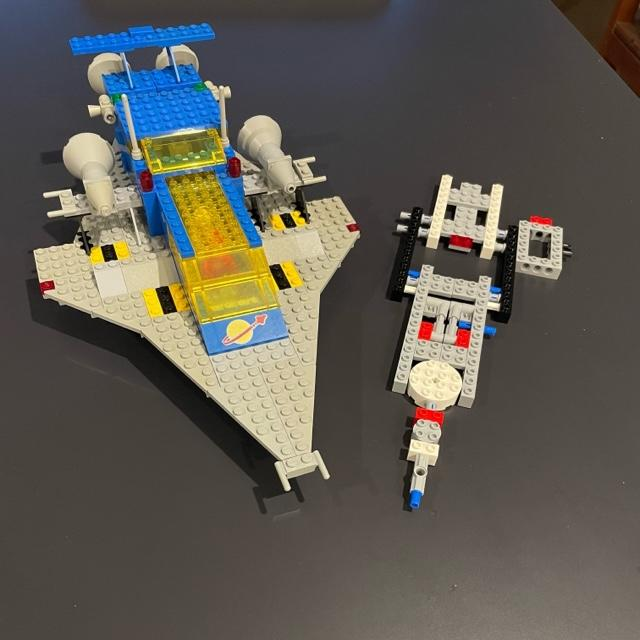 This is another sign of modern lego. The original set is unusual in that it's two base plate wide, they are just stacked on top of each other - it feels really flimsy when you pick it up. Modern sets have this internal Chassis which is built, you can see here how it's building out.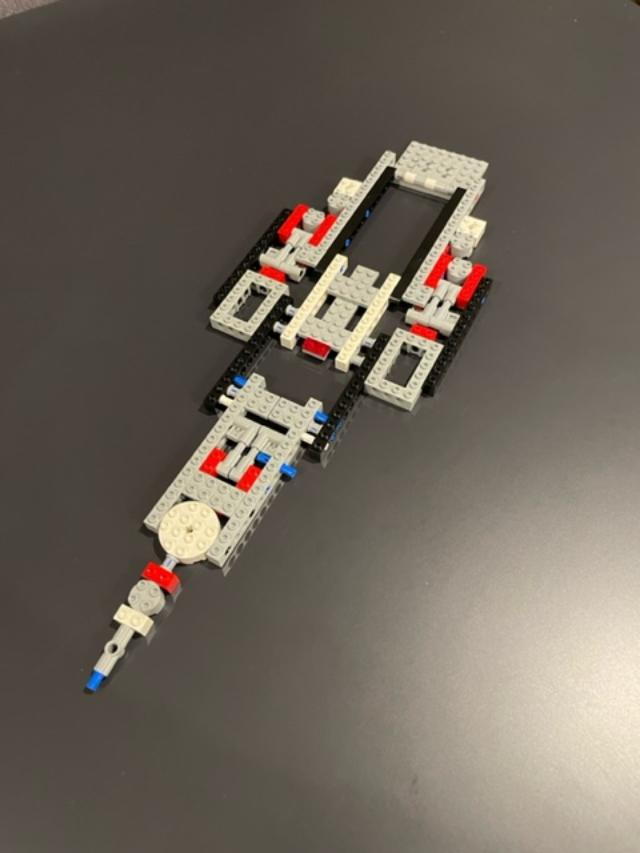 I'm sure if this wasn't a throwback set they wouldn't have done the grey undercarriage like this.. so many grey plates.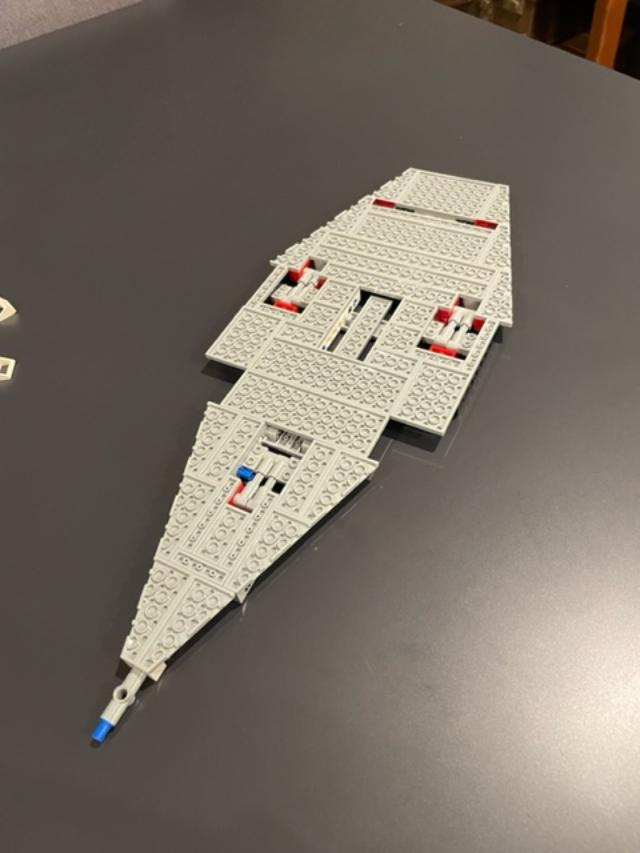 Flip it over and you are starting to get a sense of the complexity of the internals of this thing, completely unheard of in 1979.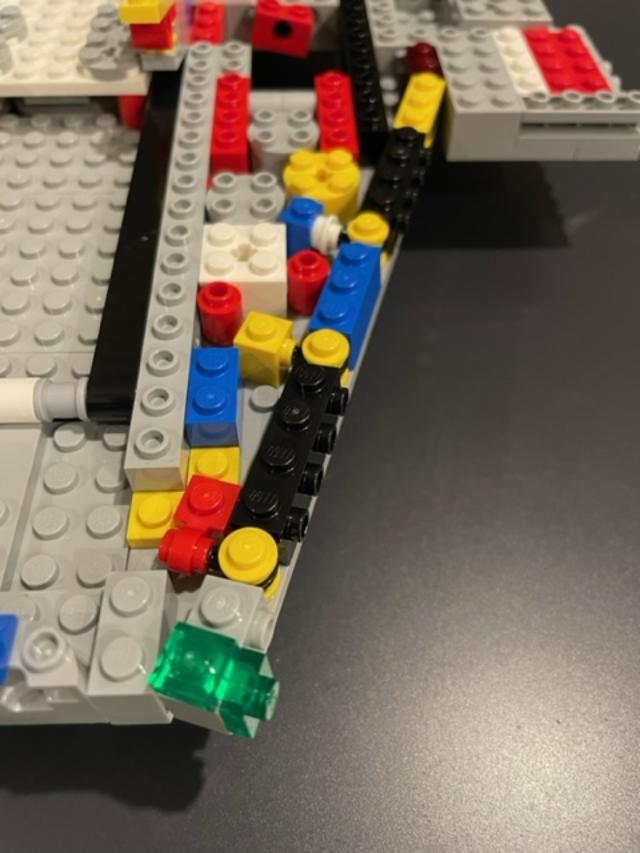 What is occurring here by the way is a 'thick double layer body, you beuild a grey undercarriage, then there is all of this stuff inside which will all be covered up. I do like that the innards are all in the 'original' Lego colour, red, blue and yellow - it gives it a nice noastalgic feel.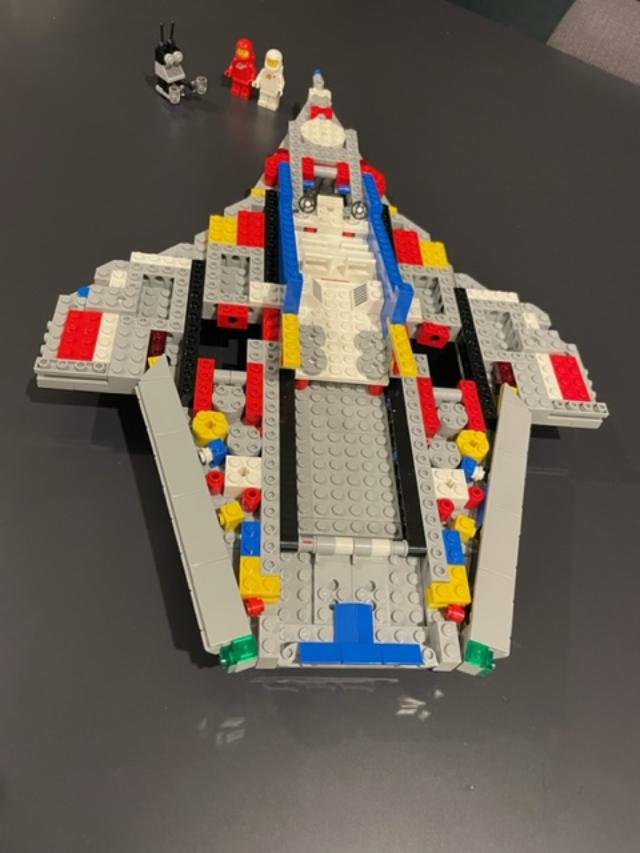 Very cool angles being built here: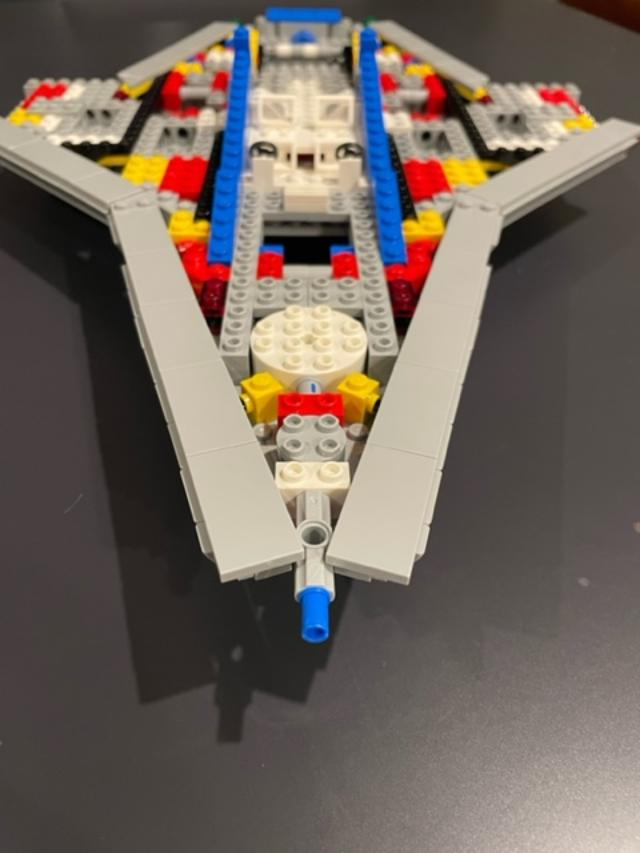 Then it's time for the 'top layer' of grey, including the iconic yellow and black stripes and our first look at how they are dealing with the 'scaled up versions of a single piece' The original has a 'Gun' at the front, this one has this....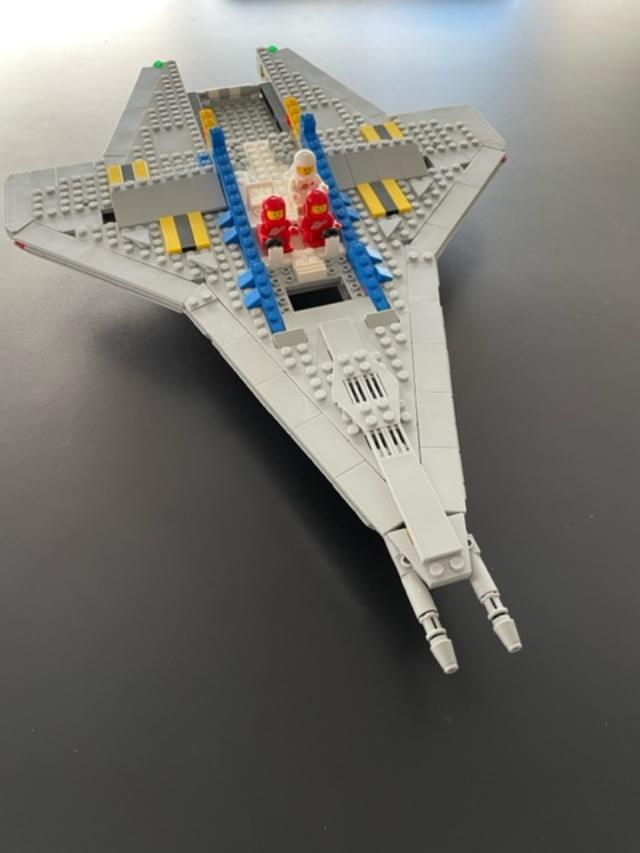 We also get upgraded computers on the inside of this thing: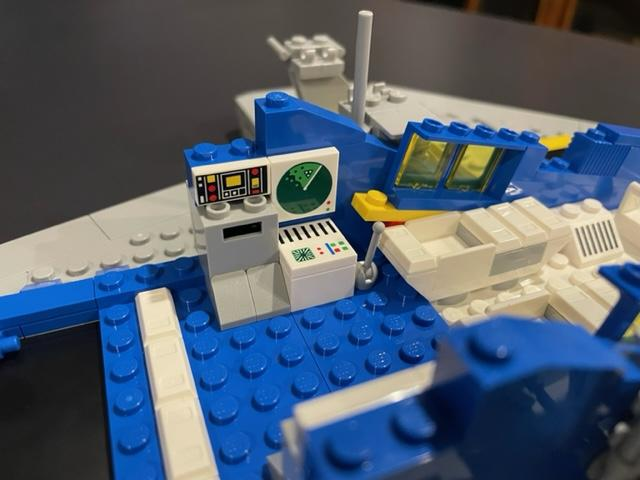 And as you finish building the main cabin you can see the dominate transparent yellow combined with the space blue which was the look of the 1979-1986 space sets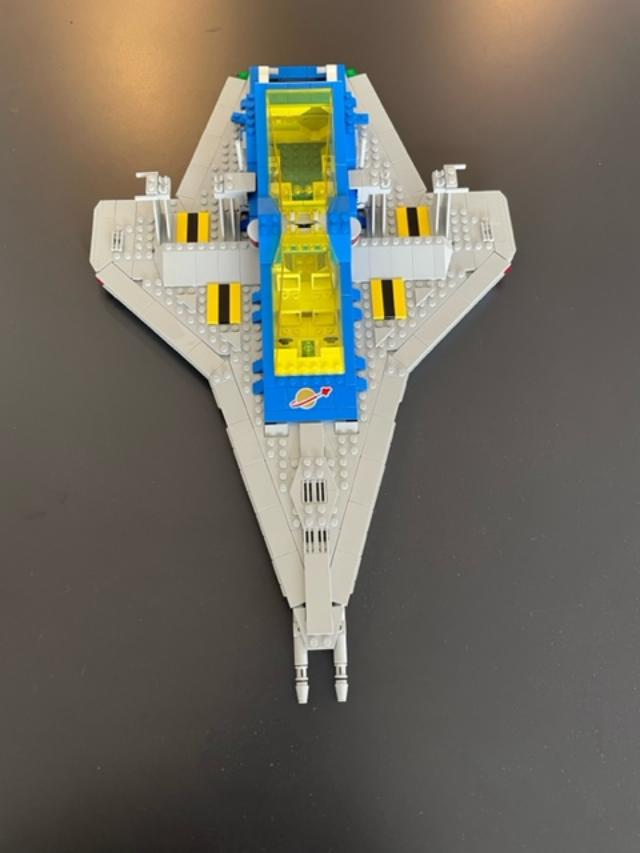 Then it's just time for two more how do they scale up that single piece things. The orignal set has a printed arrow on a 2X1 brick. This set uses a white shield from something called the Nexo Knights theme and places it behind about 5 other pieces to make an arrow (I think I see how the piece count blew out)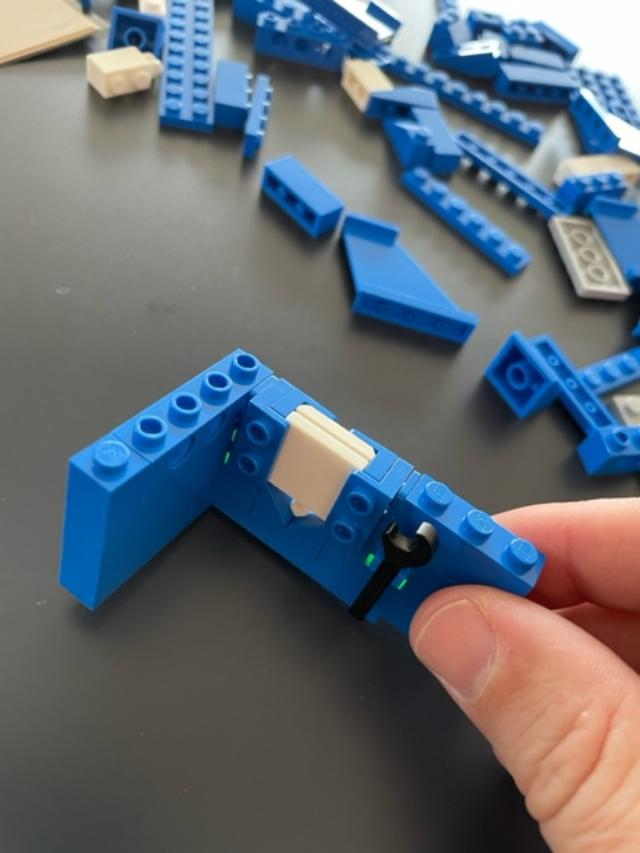 If that wasn't bad enough this is how many pieces - 9 it takes to replace one 'speaker' piece in the original set.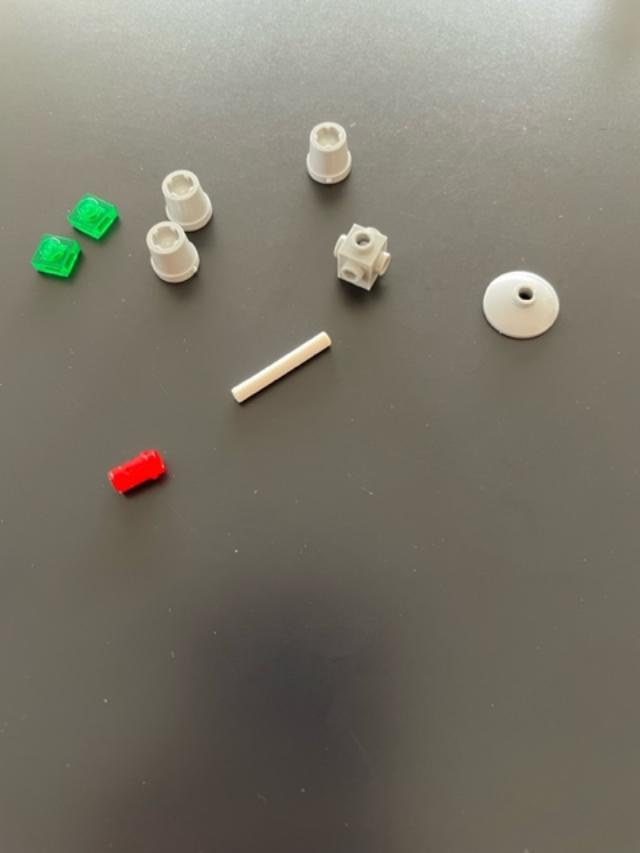 And when it's finished it is amazing - it feels so solid, it was a really enjoyable build and I have to say a great little trip down memory lane.
Here is a look at the finished product - tomorrow we are going to do a visual comparision of the two.