The story of how I got this set is a little odd. I got an email from Qantas which told me I had some frequent Flyer points that were about to expire. Now by my calculations I haven't been on a plane for about 13 months - back when I used to fly for work a reasonable amount (thankfully not two often)
Normally I would take these points from work trips and use them to subsidize a holiday somewhere - but let's face it I don't think I'm flying anywhere on holiday for a while yet so I had to do something with these points and then I realized that the Qantas store sells Lego sets so I converted my points into this set and another set - in reality about $100 worth of Lego which in itself is not great value even someone paid for multiple thousands in airfares for me to 'earn' those points - but it wasn't me so I'm considering this to be free Lego
Now I think I've said before I only dapple in Technic Lego - I still find it pretty, well technical and I really to concentrate when I make a set, but it was slim pickings in the store and I thought this set would be a good challenge - and it was.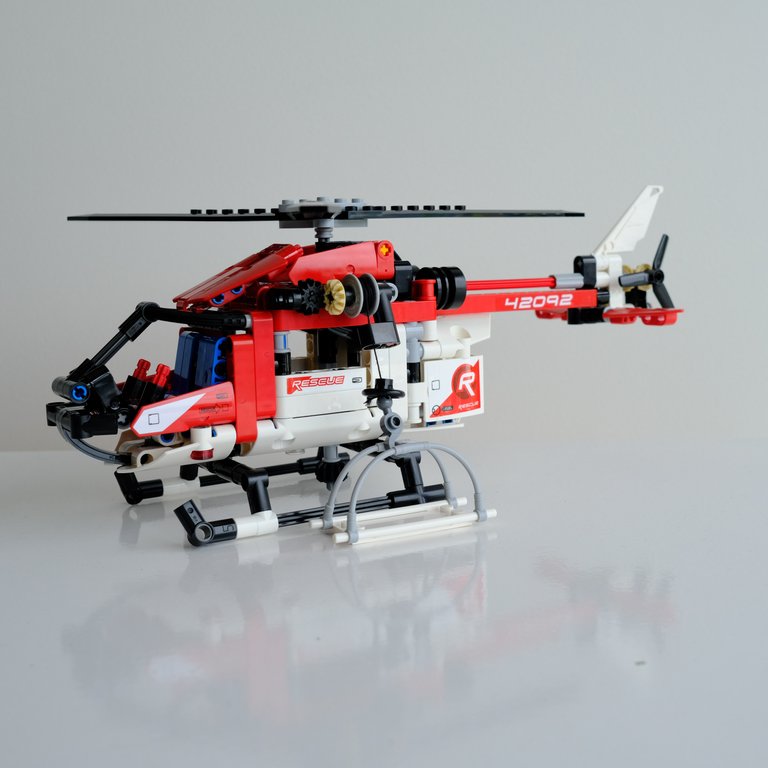 It's only 325 parts which is not huge by Technic standards and I think it would be considered a pretty entry level Technic build - the completed helicopter is about 30cm long and about 15cm high so it's a pretty playable size.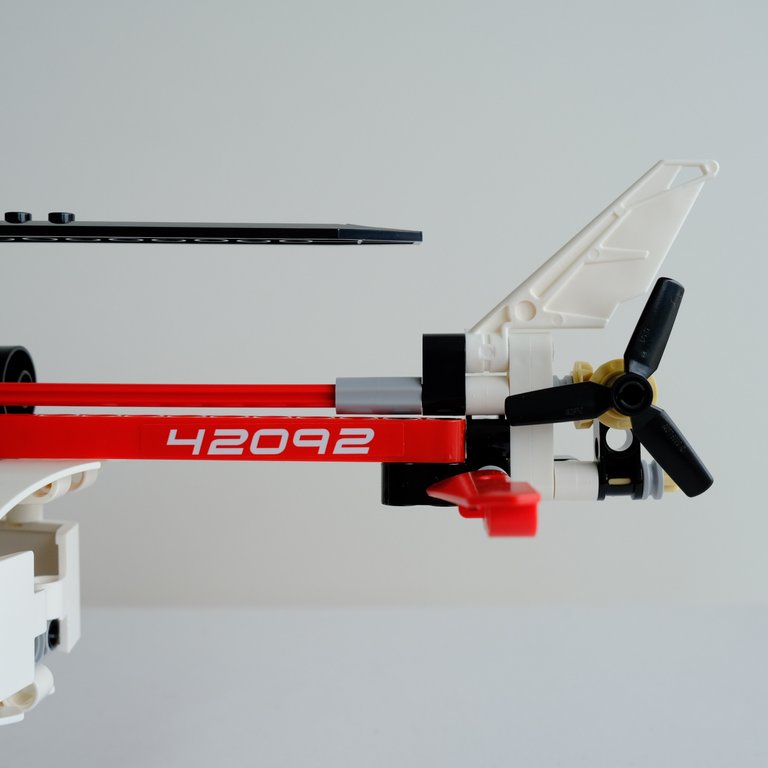 The rotors at the top and rear both move when you rotate a knob on the bottom of the body which - you can see the red axle running along the tail in the photo above. It does leave is pretty cramped inside which is a shame as it would have been good if the stretcher fitted in better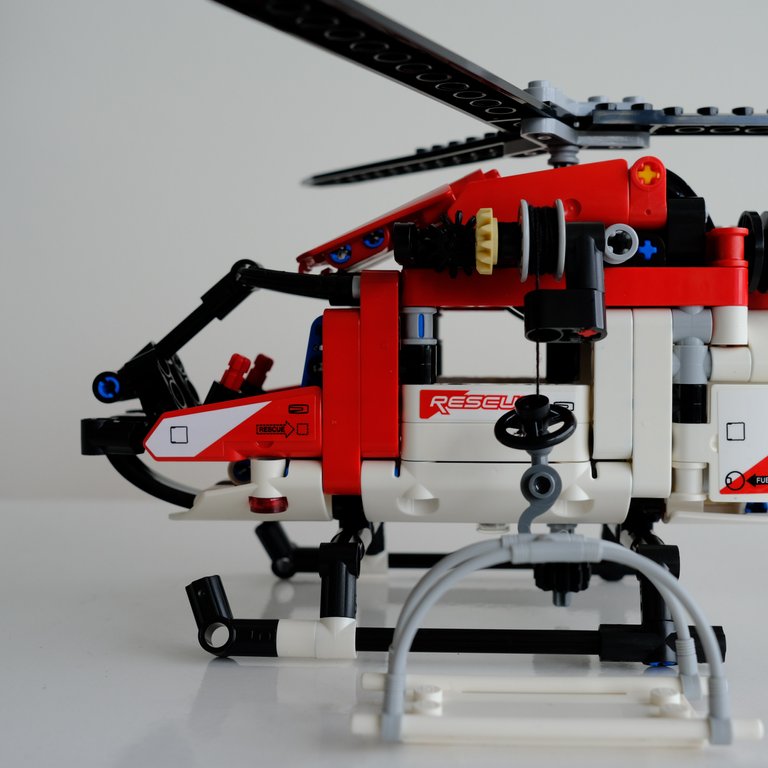 The strecher can be lowered and raised again when one is performing rescues. It would turn out that treading the cotton from the winch system was actually the hardest part of this build - fiddly.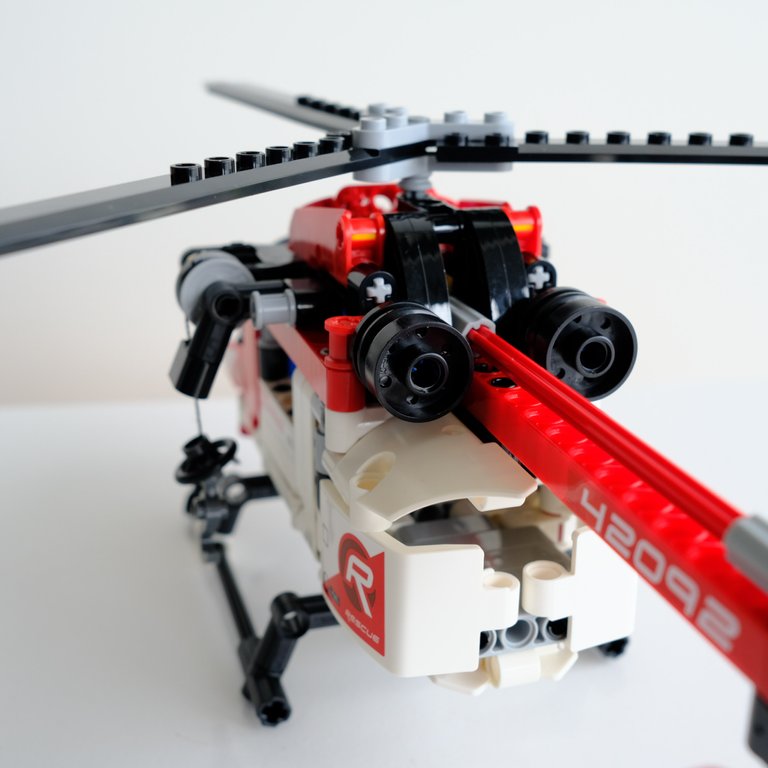 There are doors at the back that open (the ones with the R on them) I did like the detail of the jet engines at the rear - quite realistic.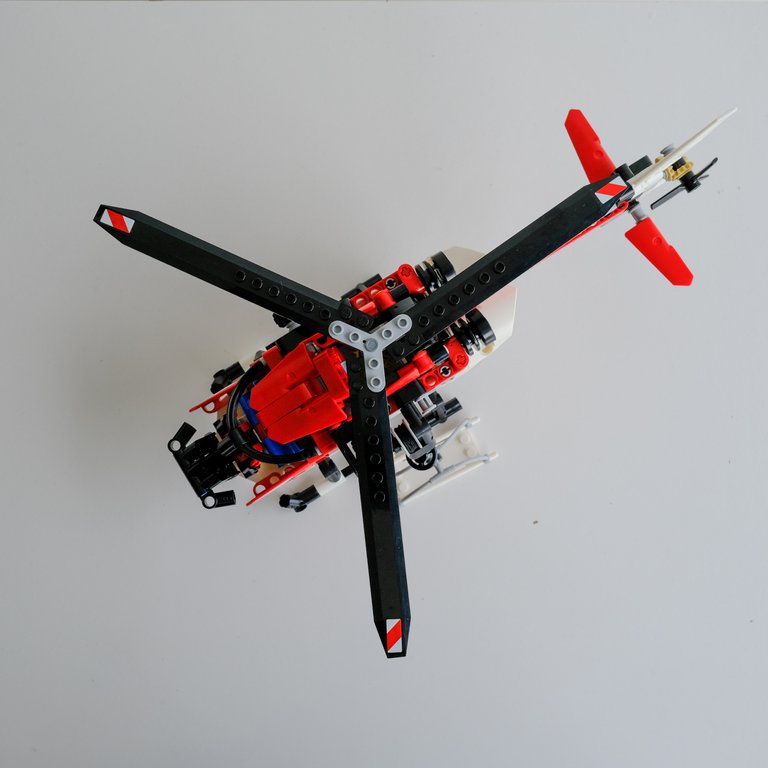 There is actually a official second build for this set, which was a jet plane. I did build it and it's rubbish. Now I own a lot of Lego Sets and this is the first one where I've built it and thought - well that's terrible - it didn't look like a jet the proportions were wrong - very strange for Lego
But if you consider this to be a one build model (the Helicopter) I think it's a good fun - and there is always rebrickable for so other build ideas.