What you find under the trees
Or what finds you...
Even plant life in the undergrowth can be fascinating
Dark it may be, but they coolly grab your attention
Each in their own way...
Some call out, "Come hither...ssssss"
Others might be s/talking
Imagination
Can be a powerful thing
Are these merely only ferns to you?
Only ferns?
Or is it just me,
allowing my imagination run wild...
---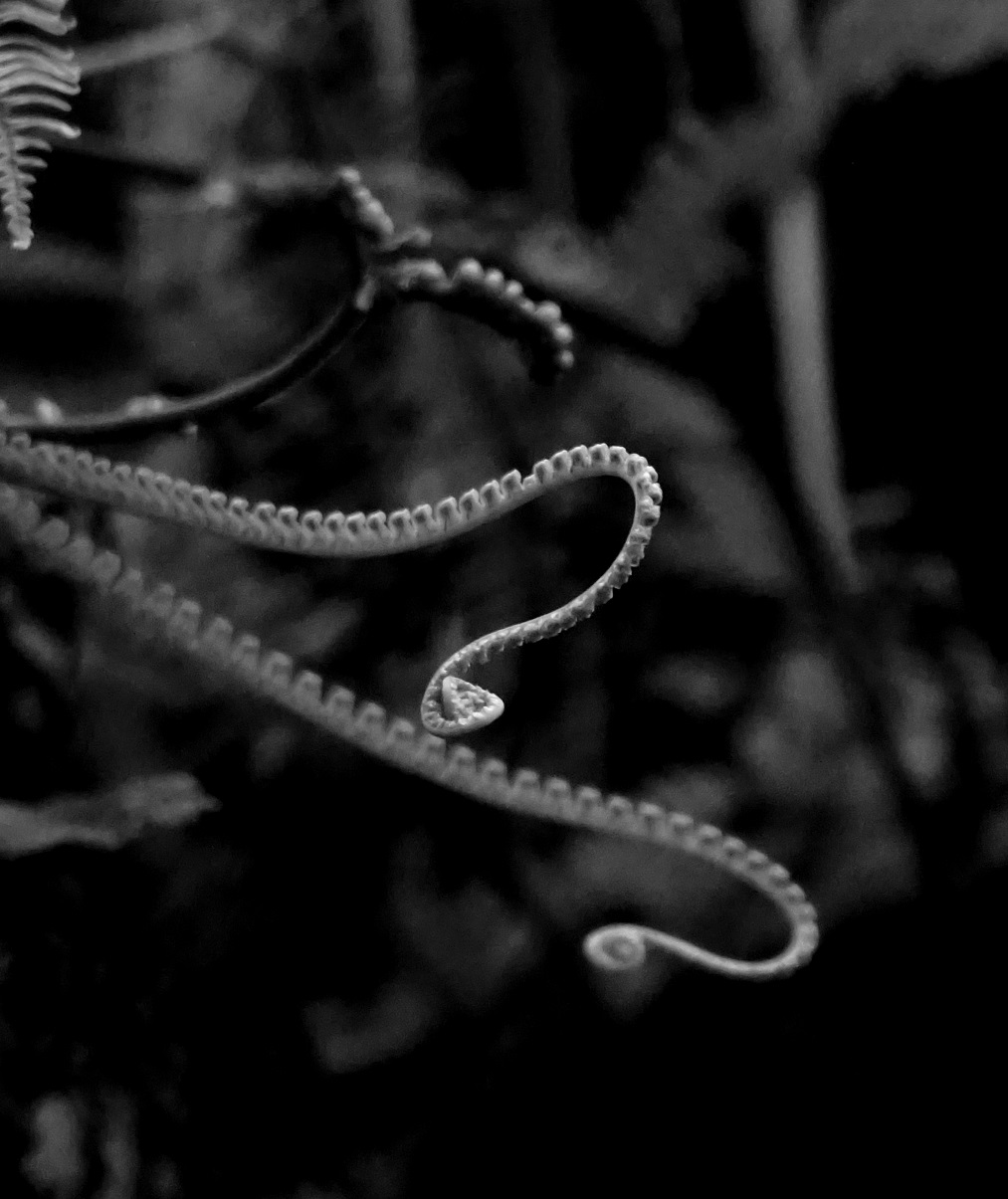 Sssssssssssss....
Snake heads
---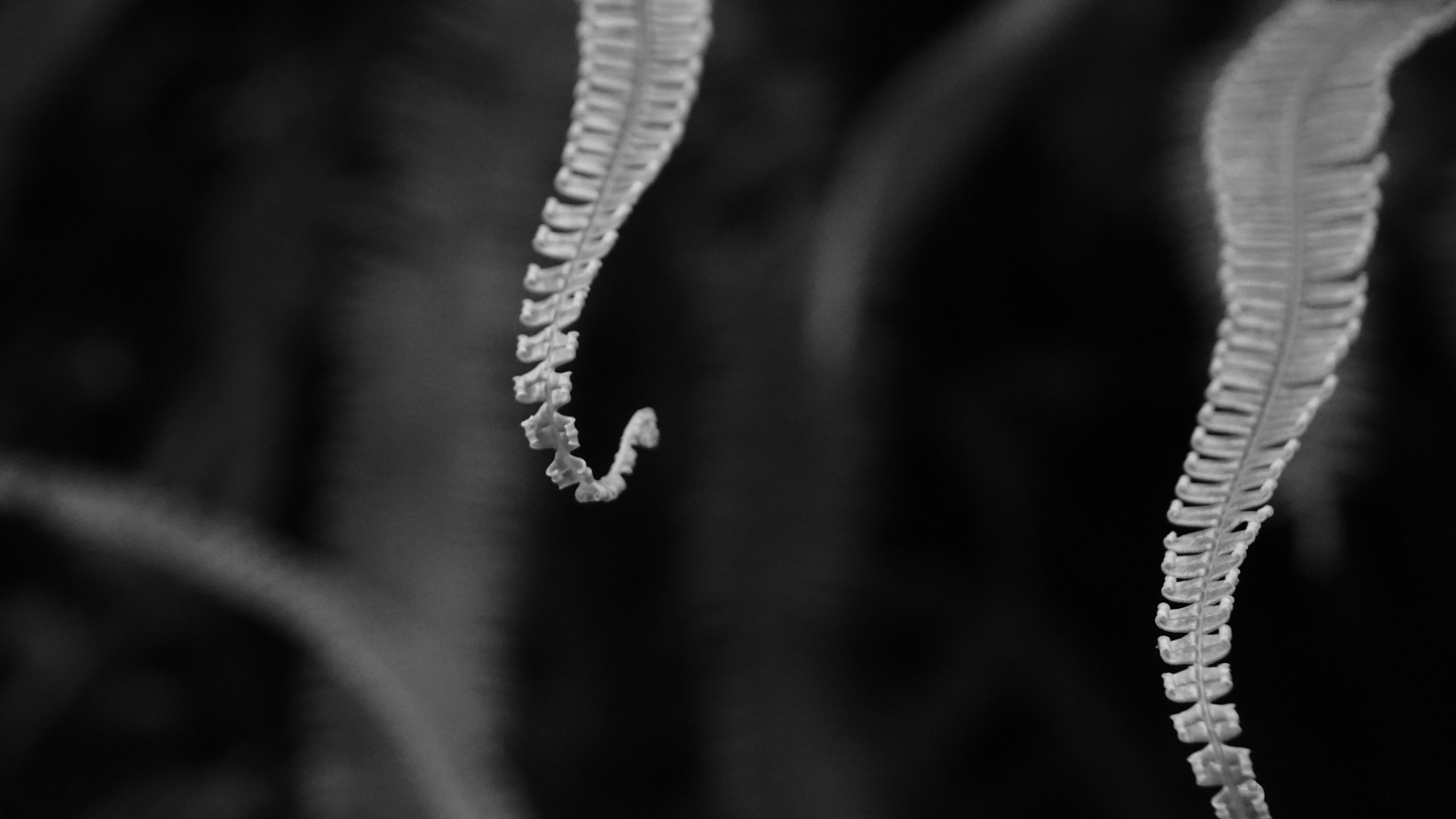 Octopus tentacles
Elephant trunks
Or tails...
...of something or other
---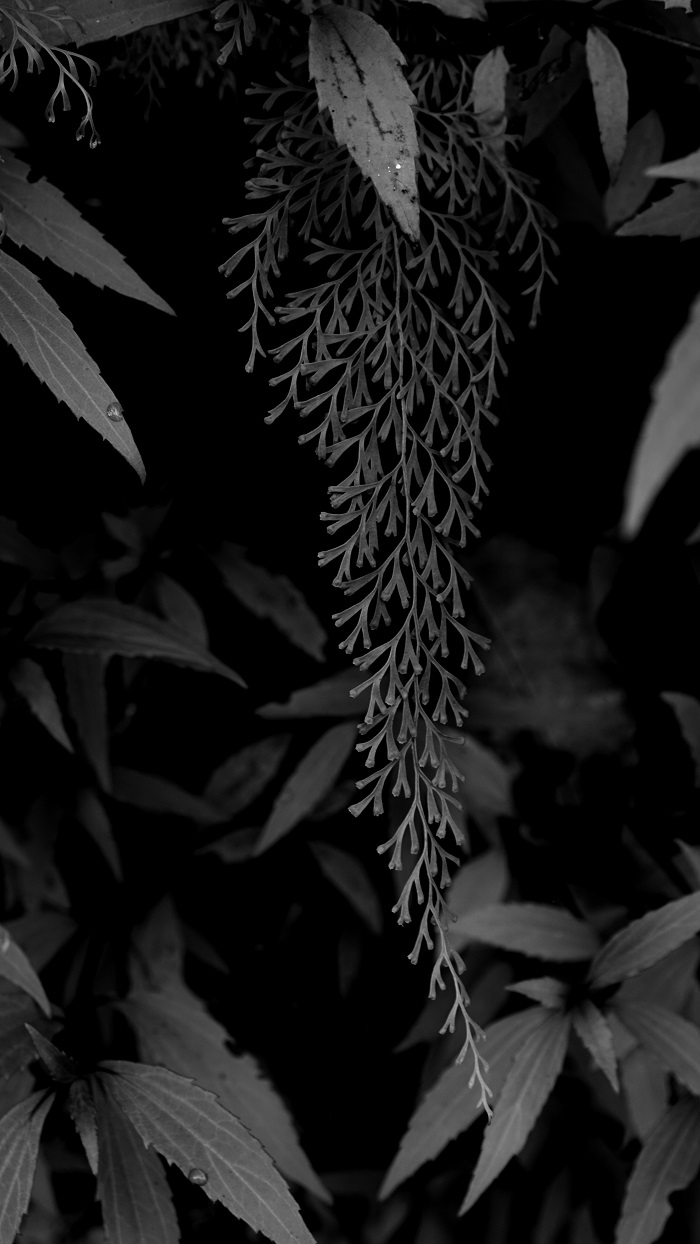 Delicate as lace...
---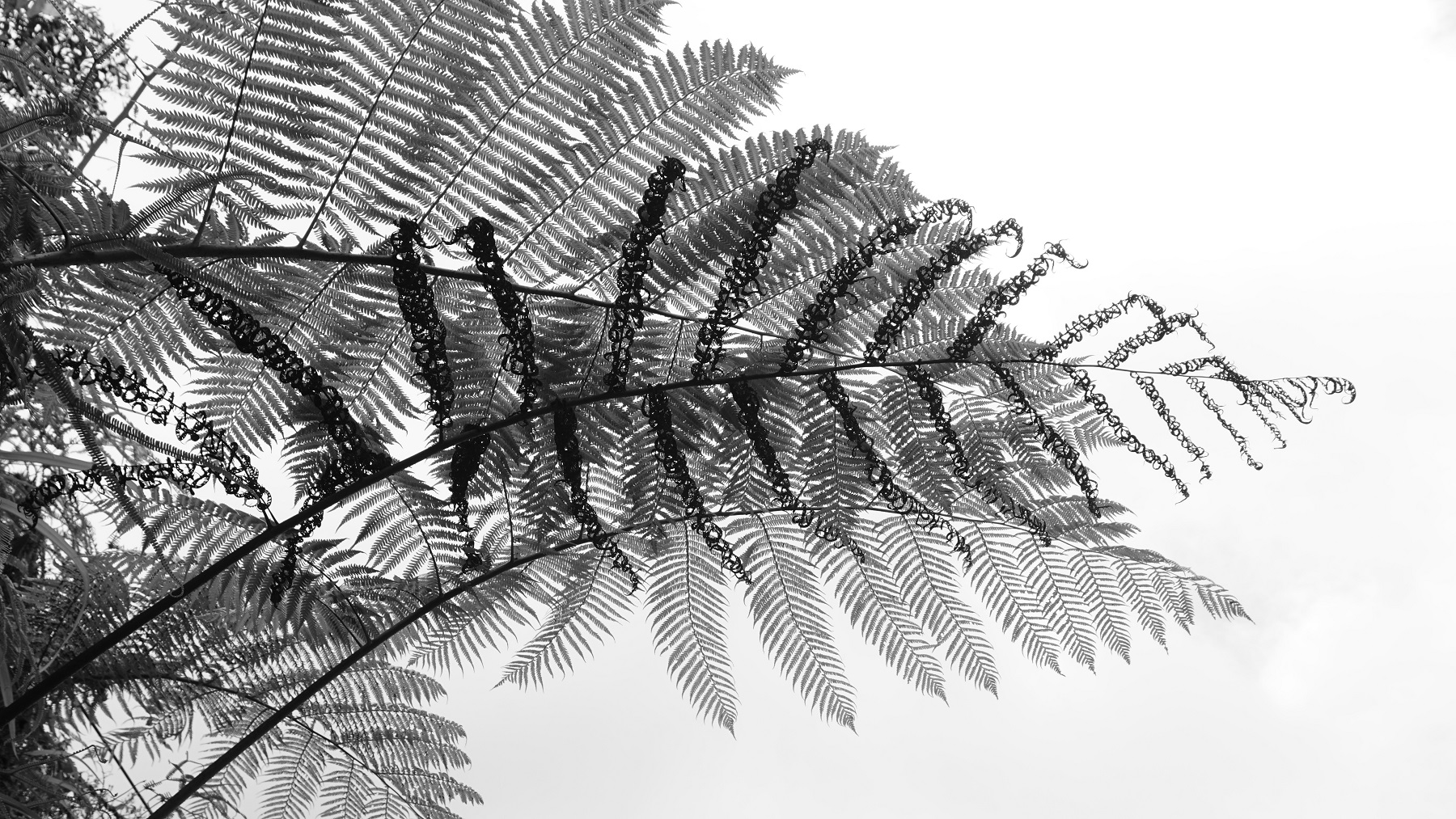 And then if you look up... up to the sky...
Interlacing patterns catch your eye
---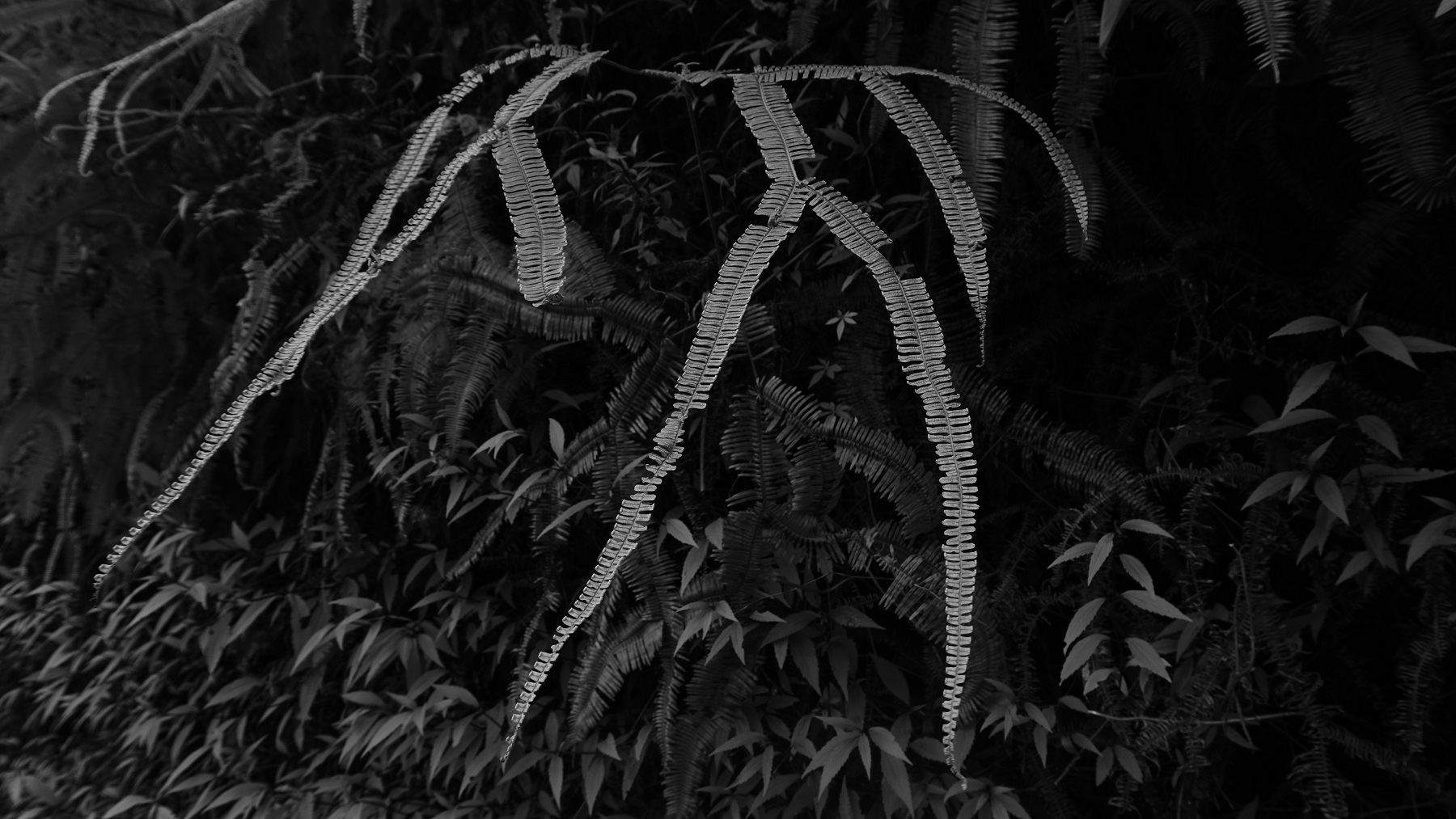 And down in the dark again
Spreading out
Oddly angled
Reaching out
Careful they don't catch you!
---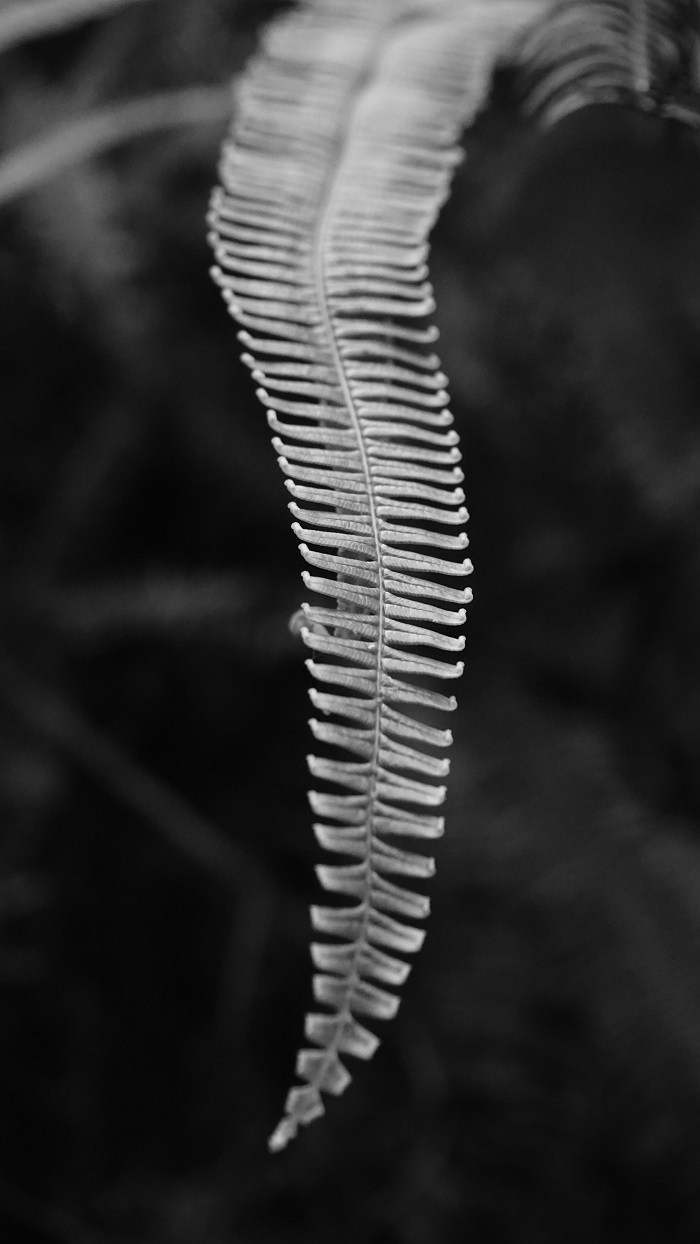 The Spine
---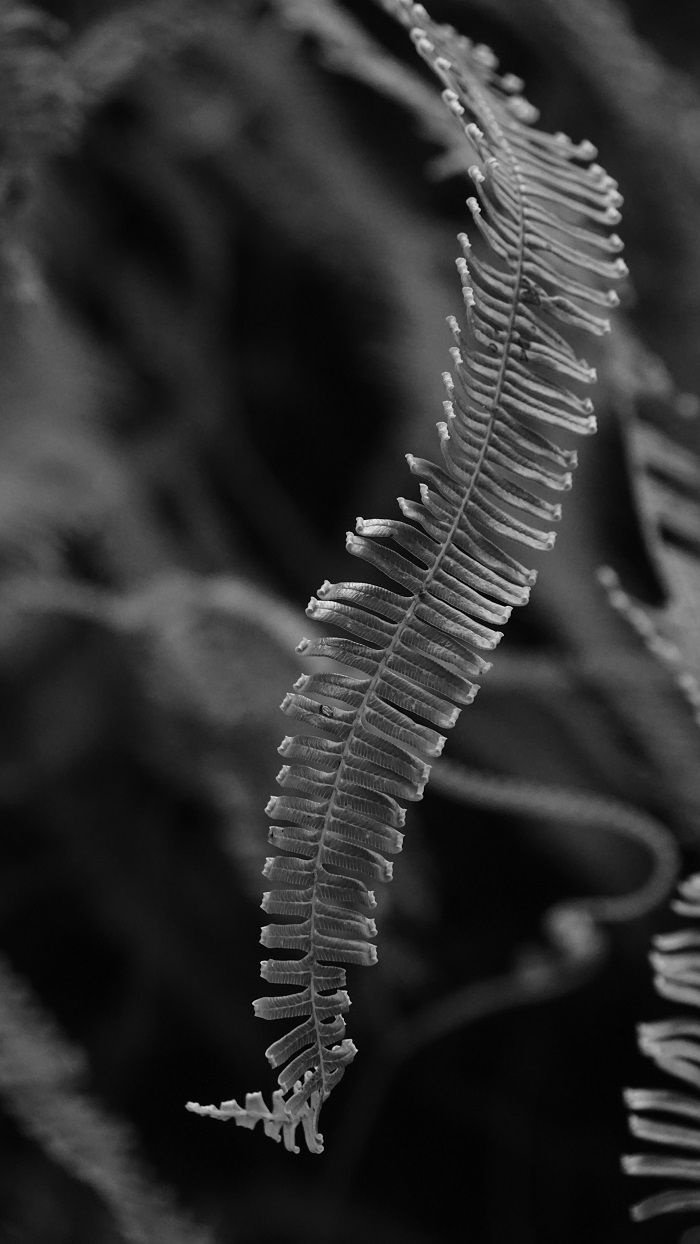 Twisted Spine?
---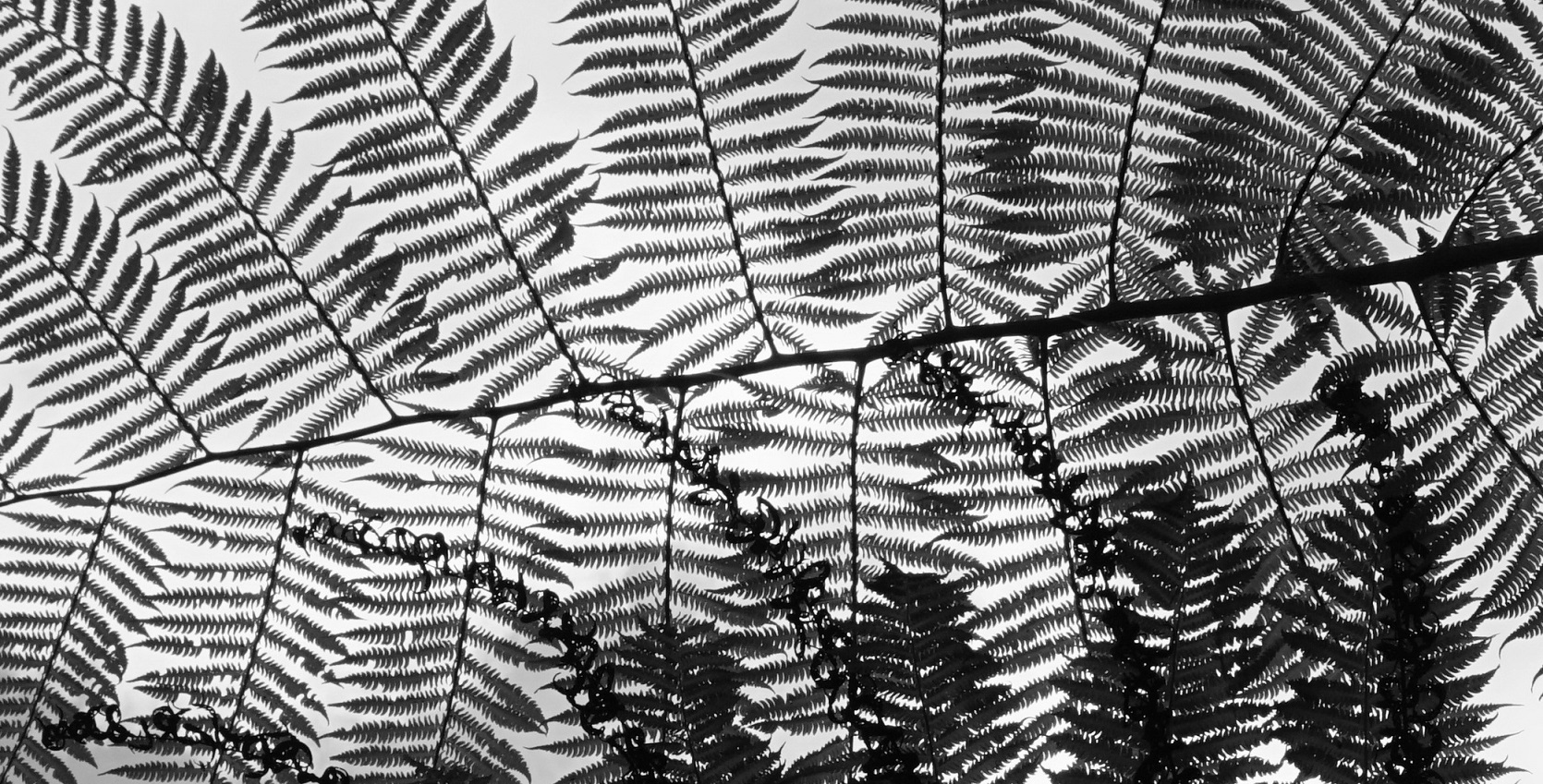 Intricately complicated
Everything has its own place...
Or not
---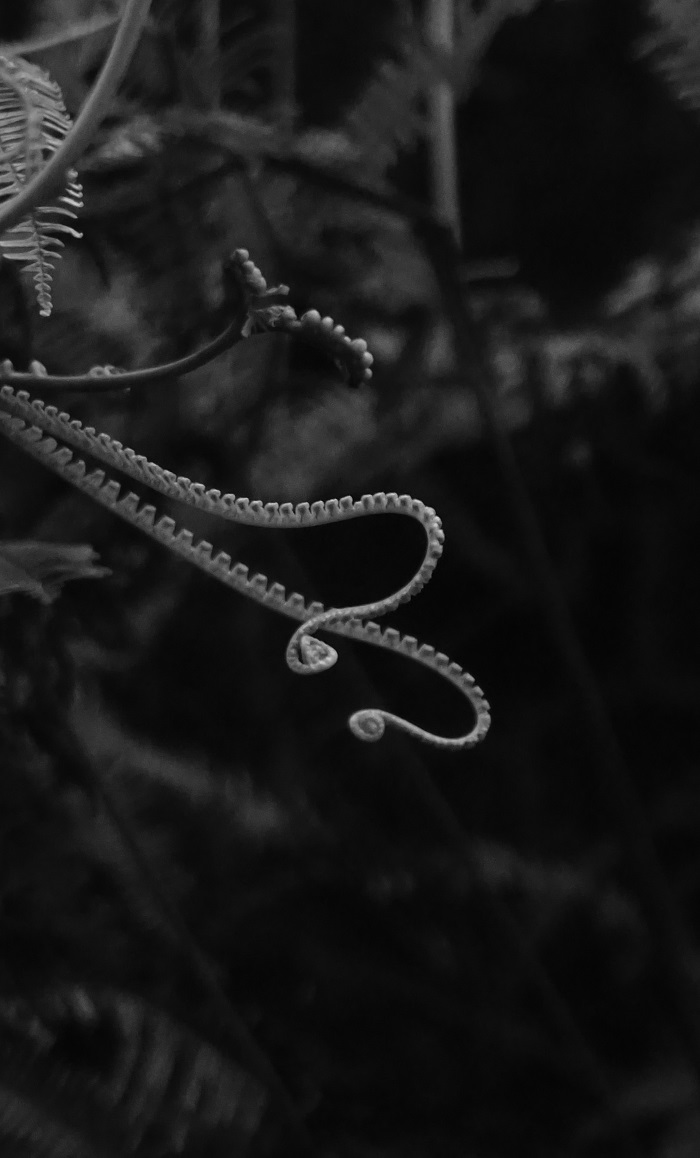 Still my favourite!
"Well, hello there... do you come here often?"
---
Captured with SONY A5100 + Sony E 50mm f1.8 OSS lens | ©images & text my own | click image for full screen view
Posting this for #monomad by #monochromes ~ original ideas by @brumest
---