Hello my friends..
As usual, on the daily monomad Challenge I want to contribute my entry for the Challenge And this is the entry for the Monomad Challenge this time.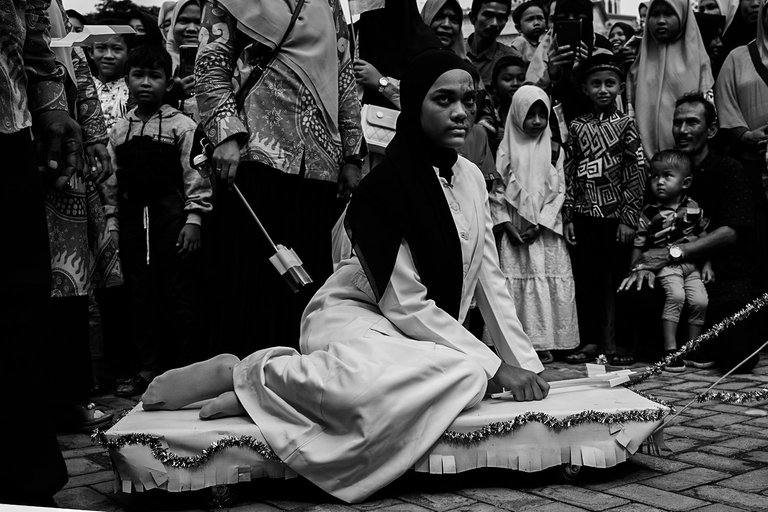 Last August, a carnival was held between students. This activity was delayed for 2 years due to the COVID-19 outbreak at that time. Well, this activity is the first to be held by the local government after being delayed for 2 years. This activity was attended by a number of students from various schools in my place. In this activity, all participants from among students wore traditional clothes from all over Indonesia. In addition, there are also students who perform roles as shown on television media. As you can see in this one of the objects I picked up. A female student wearing clothes similar to a ghost or a terrible nun. But this is all just a parade displayed by them. Well, I bring all these photos into the black and white photography challenge on this occasion. Hope you guys like it.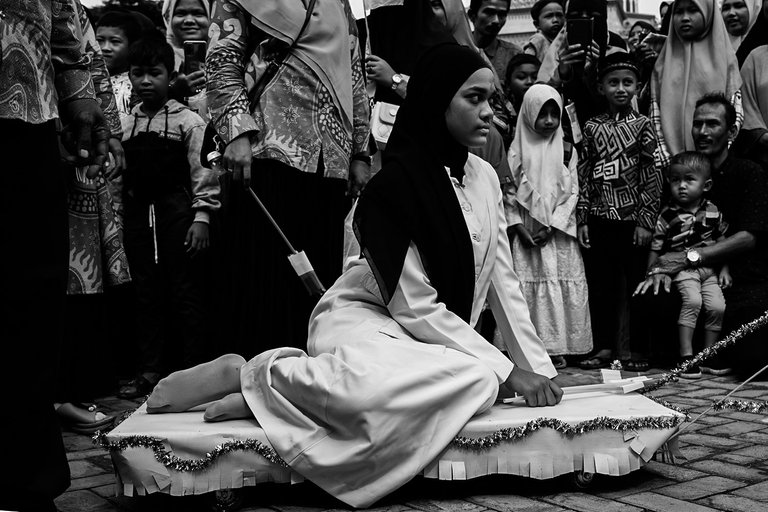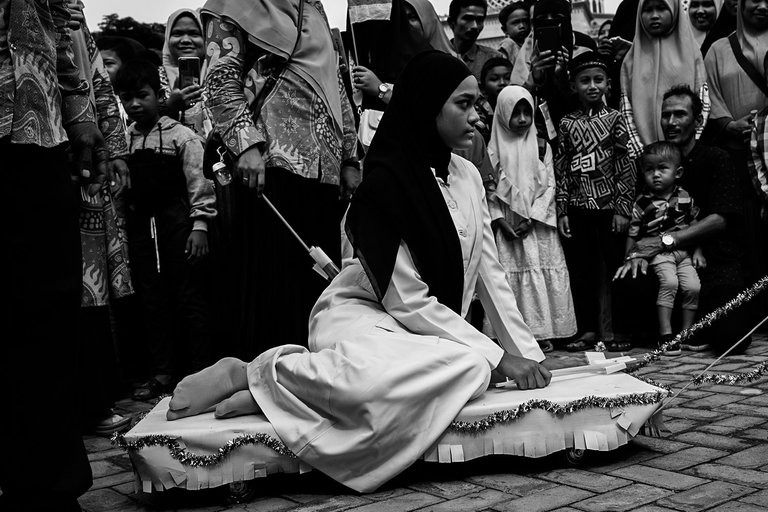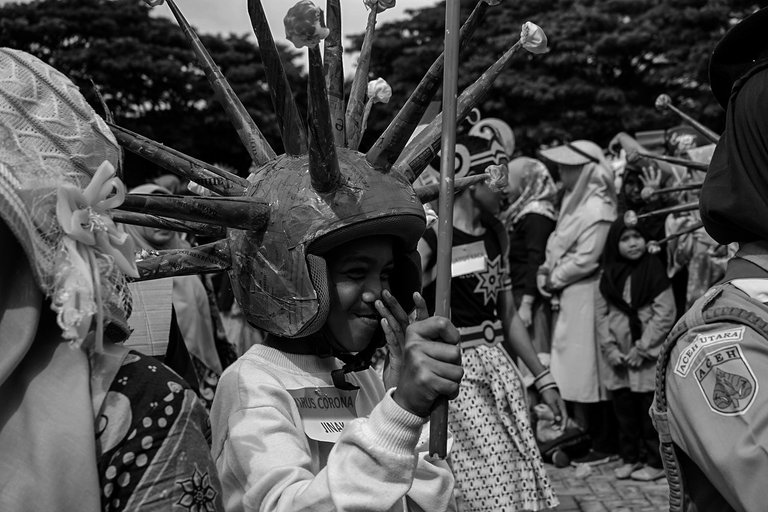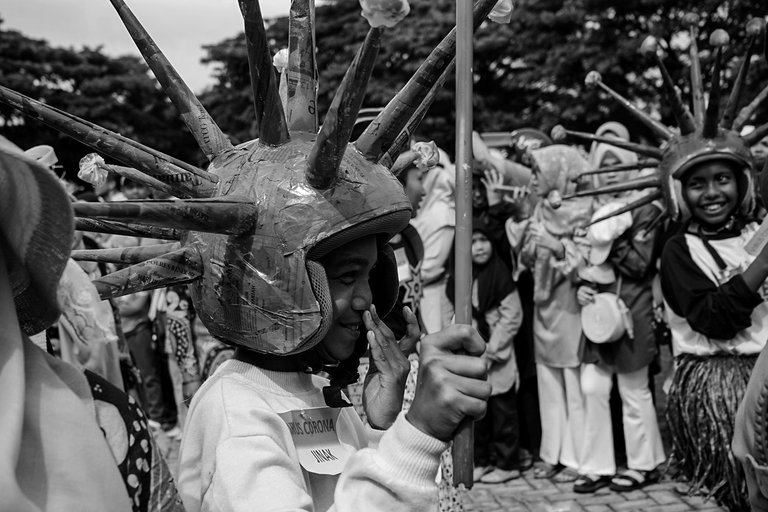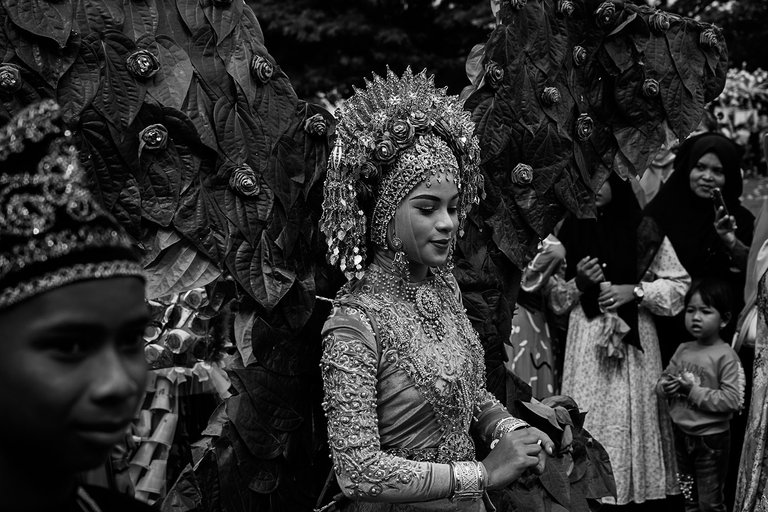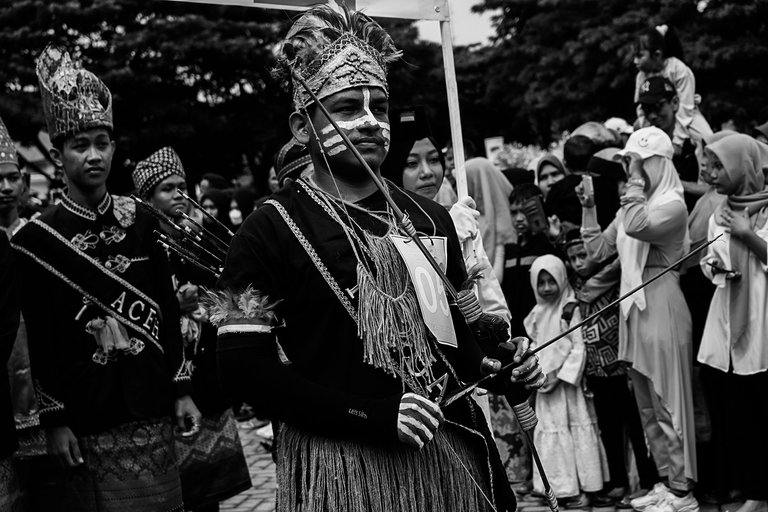 Alright, here's my post this time and also my black and white photos that I share on this occasion. Hope you guys like it.
This is my entry for the #monomad challenge contest, hosted and curated by @monochromes.
| - | - |
| --- | --- |
| Category | Black and White Photography |
| Processed | Adobe Photoshop CC |
| Location | Alue Raya, Indonesia |
Best Regard's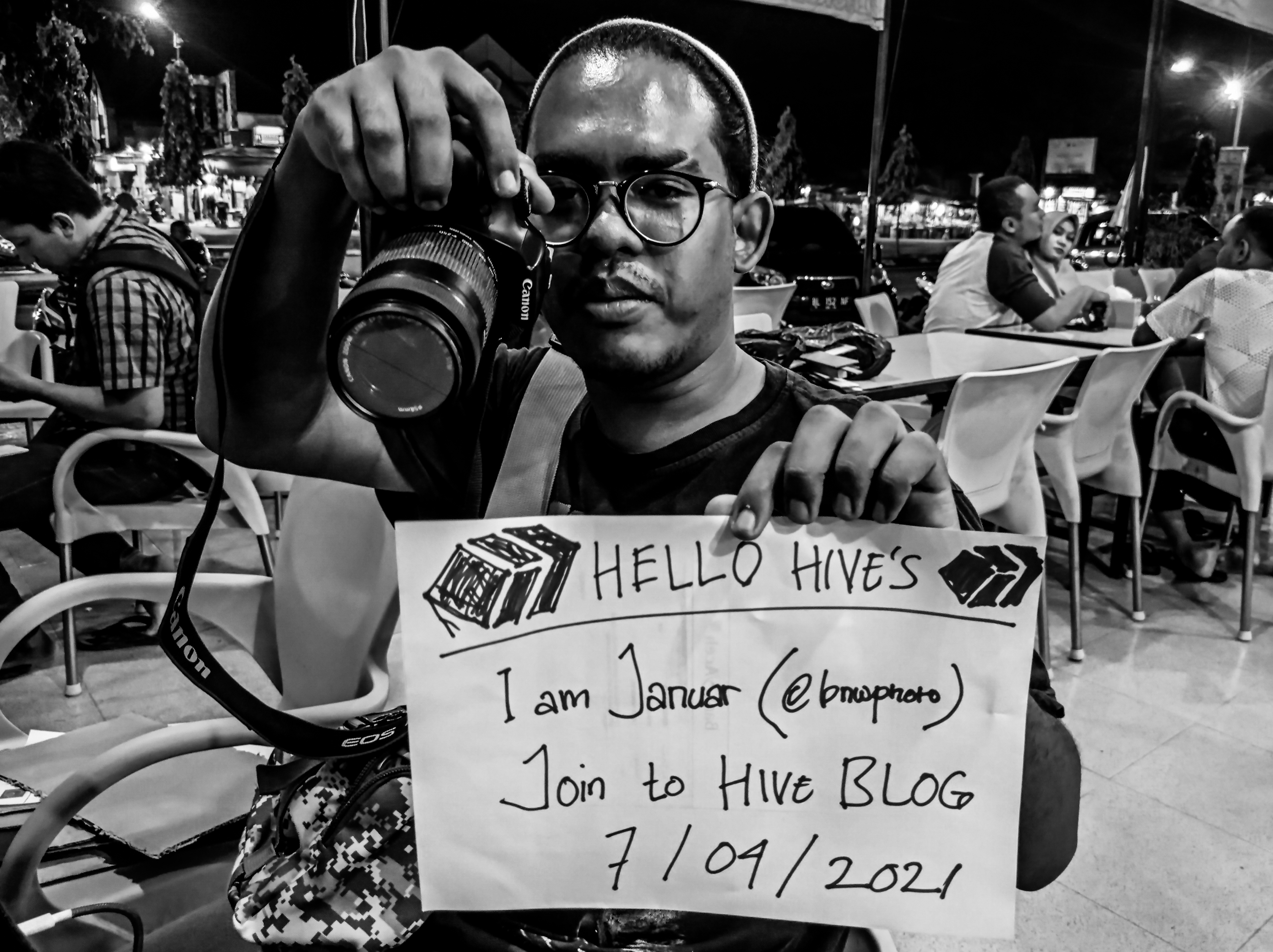 About Me
My name is Januar. I live in Aceh, Indonesia. Aceh is one of the provincial cities in Indonesia. I have hobbies in photography, swimming, and others. For more details about me, you can read it in my first post on this link First my post in blog Hive