Hello my friends..
As usual, on the daily monomad Challenge I want to contribute my entry for the Challenge And this is the entry for the Monomad Challenge this time.
Who is not happy and smiling seeing our harvest time has arrived? I think we will all be happy, especially when the harvest is big. Today, I went to a farmer's cornfield there. The farmer was seen cutting the trunk of a corn tree and taking the fruit. The harvest will be sold to traditional markets. Corn sells for $0.16/piece. As you can see in this picture. The farmer's face looks very happy. Because the harvest is very satisfying. Here are some photos.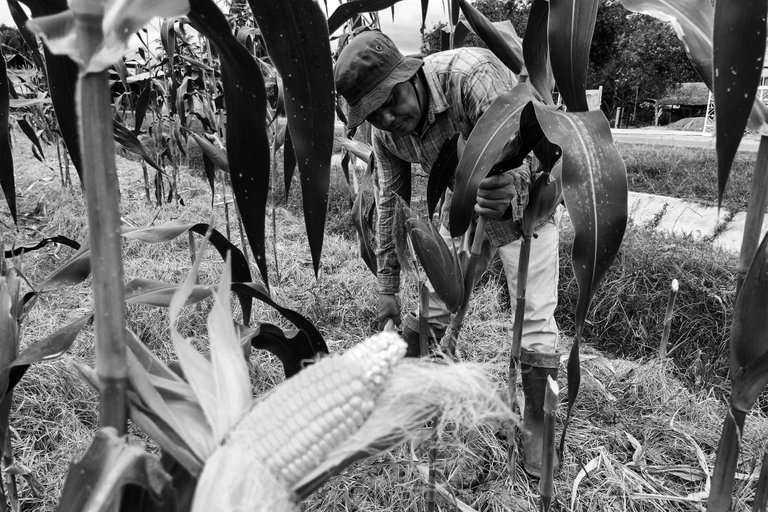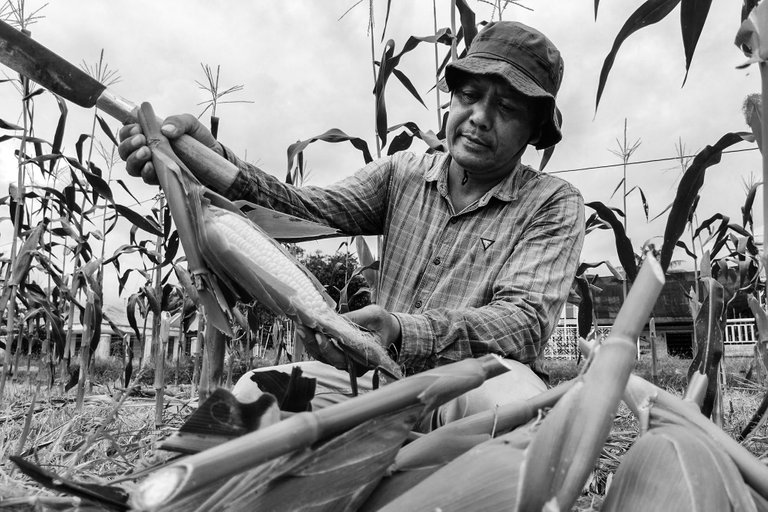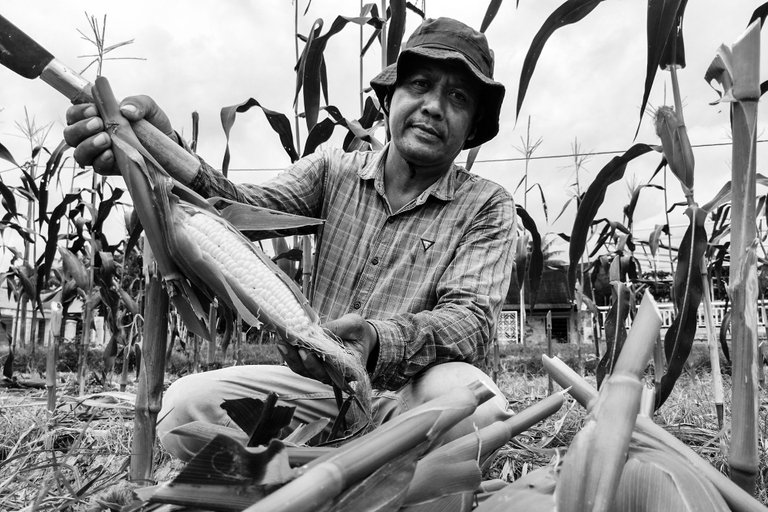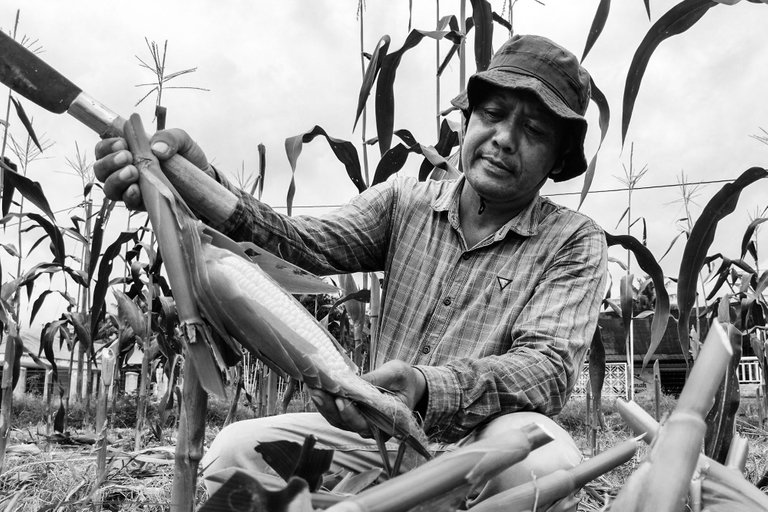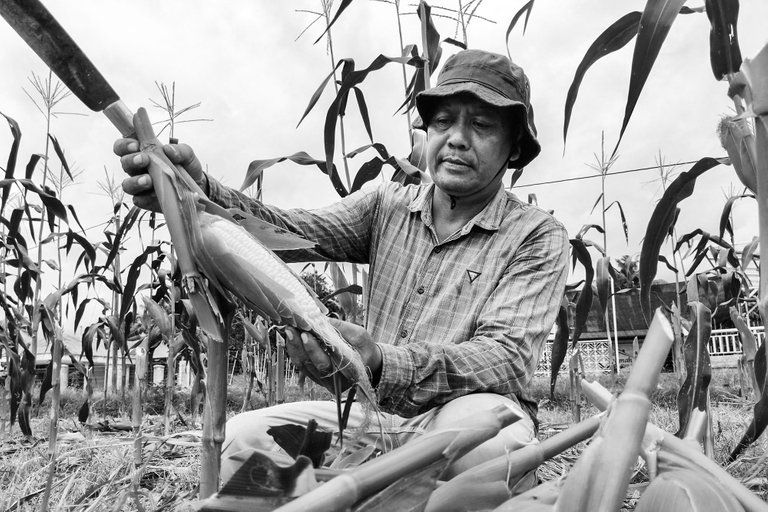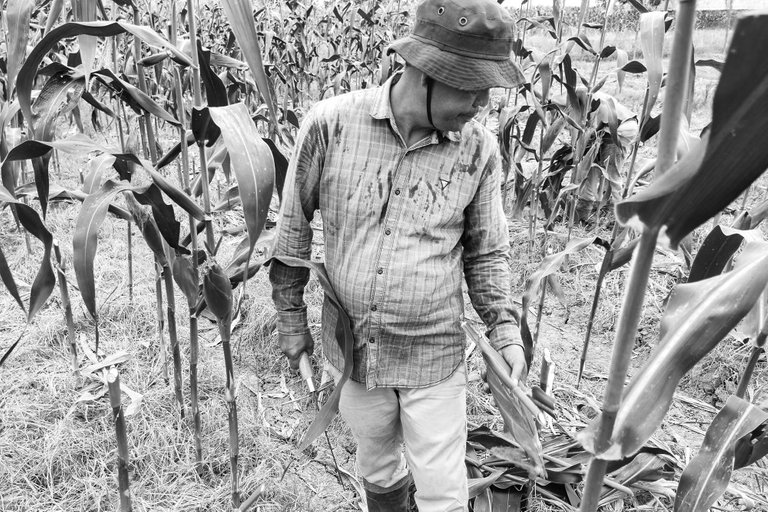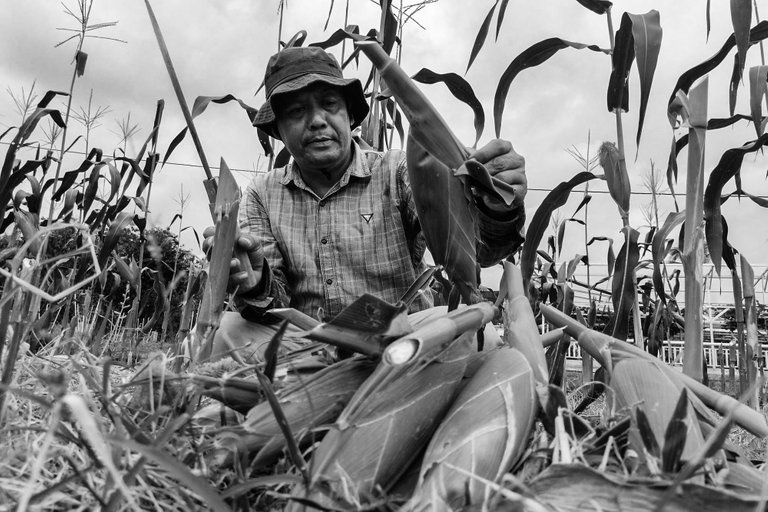 Alright, here's my post this time and also my black and white photos that I share on this occasion. Hope you guys like it.
This is my entry for the #monomad challenge contest, hosted and curated by @monochromes.
| - | - |
| --- | --- |
| Category | Black and White Photography |
| Processed | Adobe Photoshop CC |
| Location | Alue Raya, Indonesia |
Best Regard's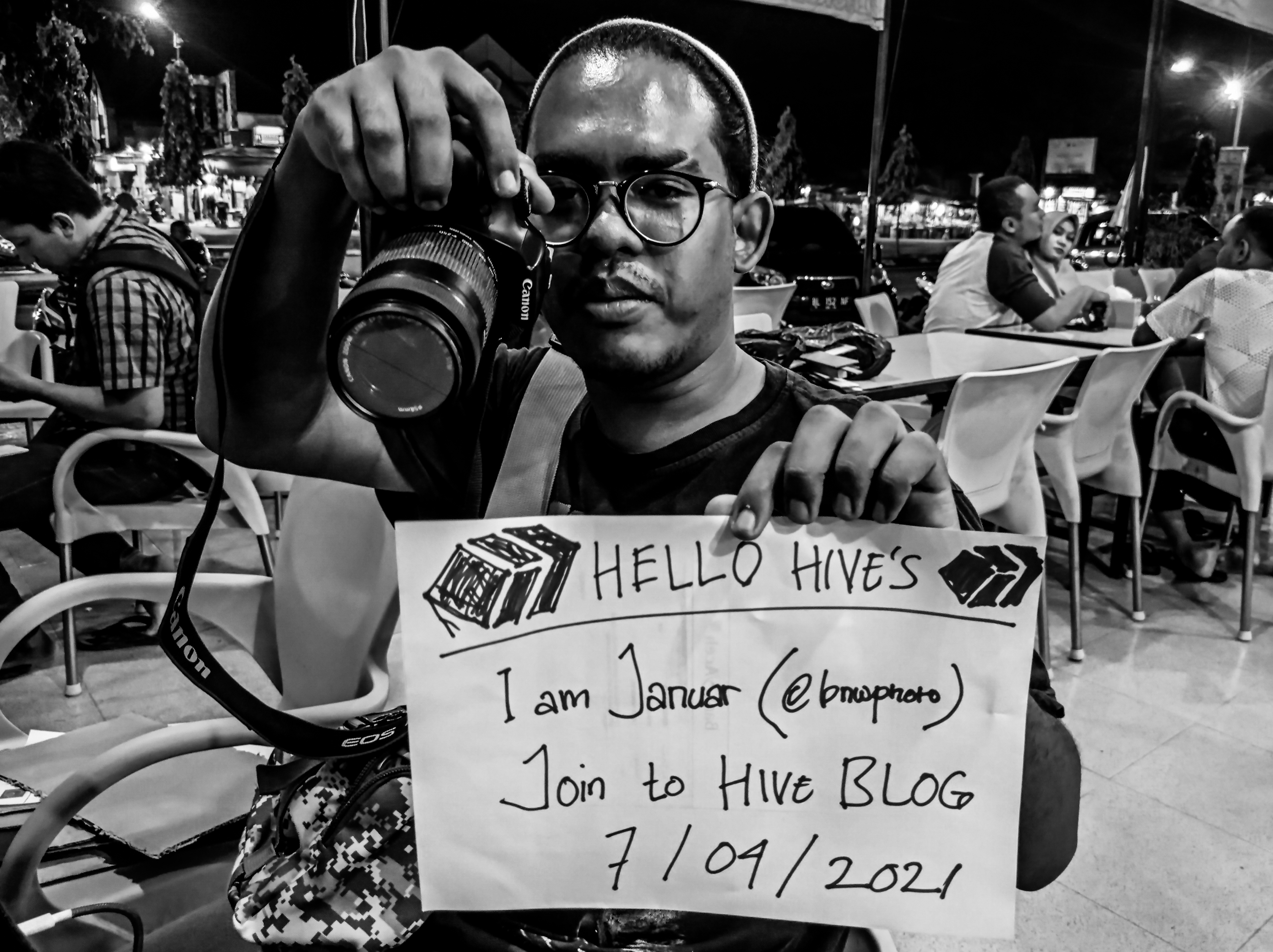 About Me
My name is Januar. I live in Aceh, Indonesia. Aceh is one of the provincial cities in Indonesia. I have hobbies in photography, swimming, and others. For more details about me, you can read it in my first post on this link First my post in blog Hive