Hello my friends..
As usual, on the daily monomad Challenge I want to contribute my entry for the Challenge And this is the entry for the Monomad Challenge this time.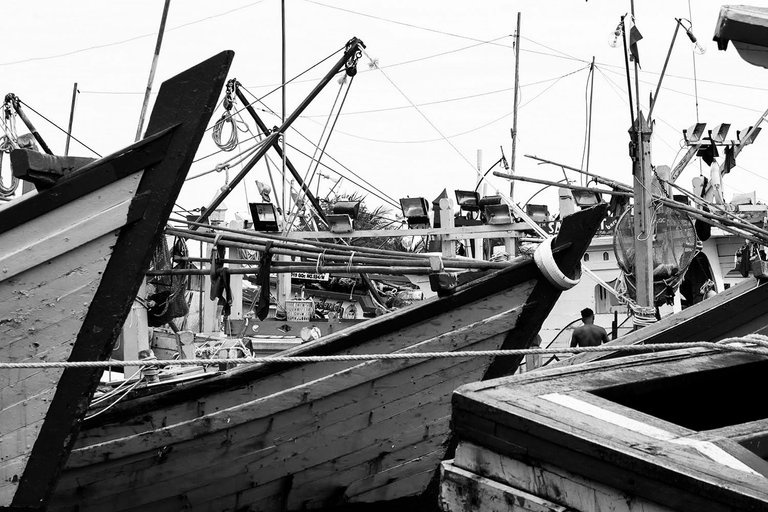 Today I'm back to my usual black and white photography challenge. This time, I want to show some of my black and white visuals about the activities of the traditional fishermen in my place. As illustrated in the visual that I share on this occasion. The fishermen are seen doing their activities in their spare time at a special charity for traditional fishermen. There are many fishing boats leaning on the pier, besides the fishermen who repair their boats and nets there and some are about to go to sea. Some also have just returned while unpacking their catch. Here are some of the visuals that I included on this occasion. Keep following my hive blog. I'll show you some more visuals next time. Thank you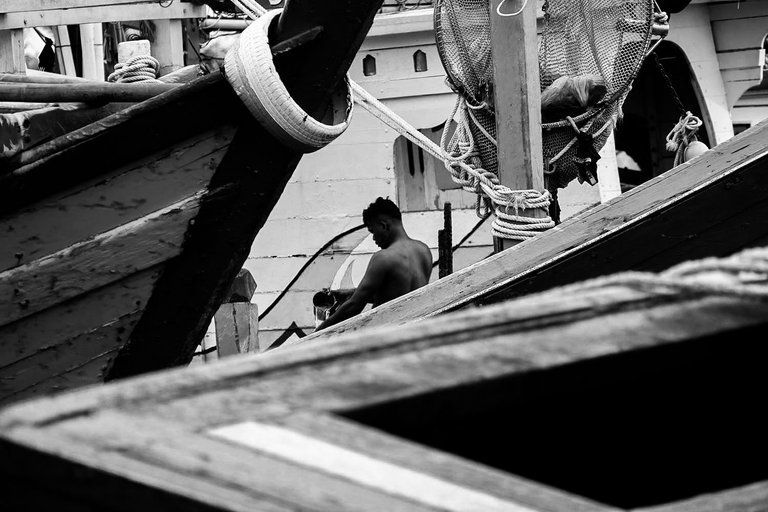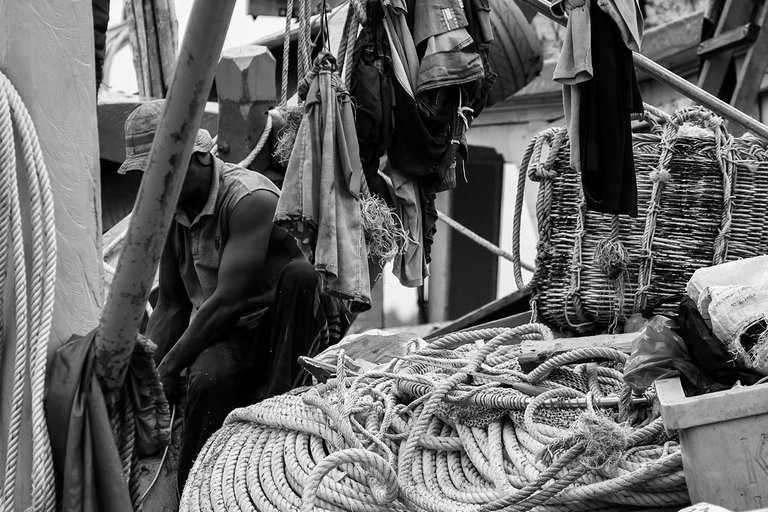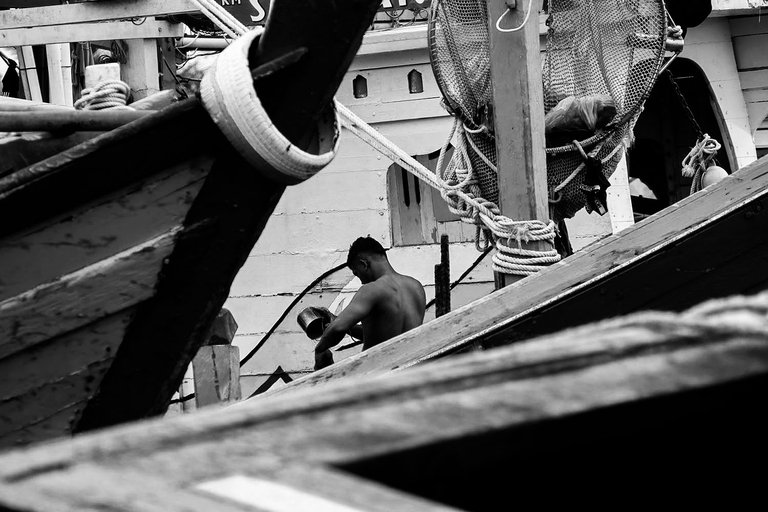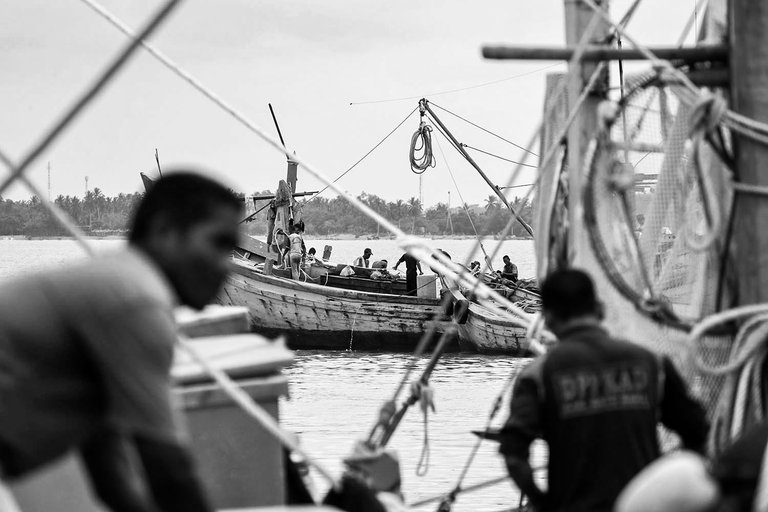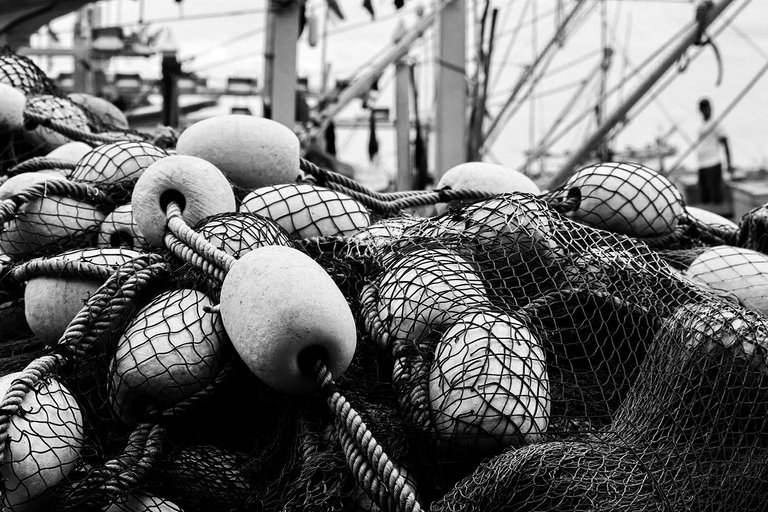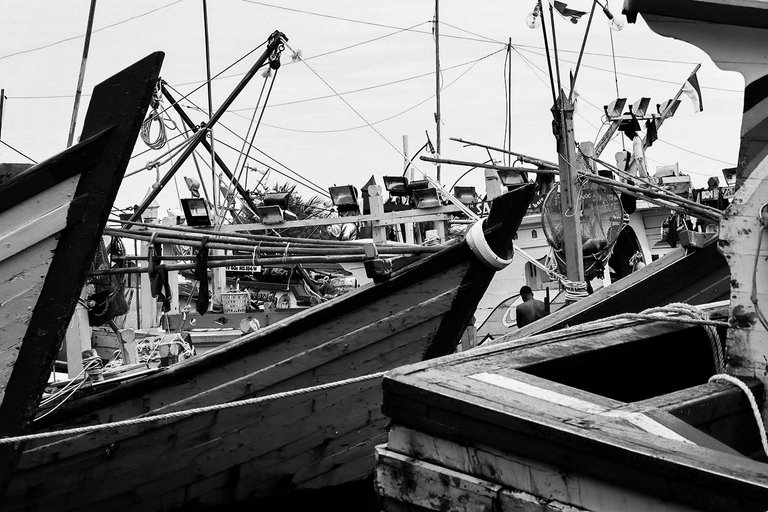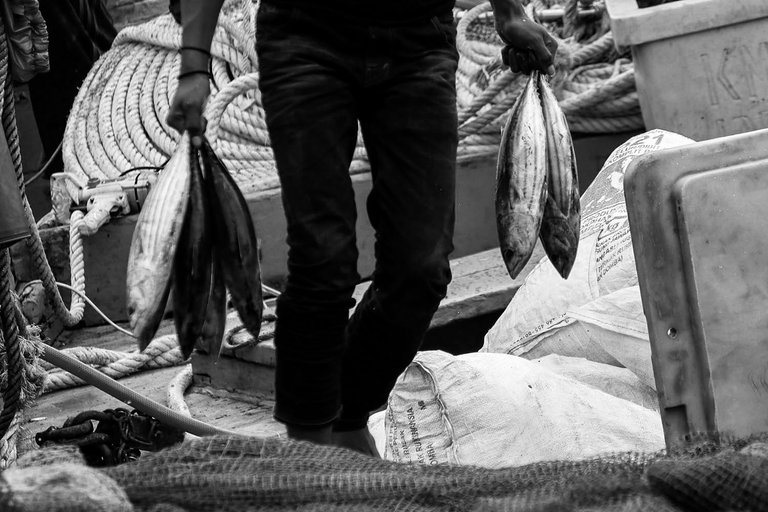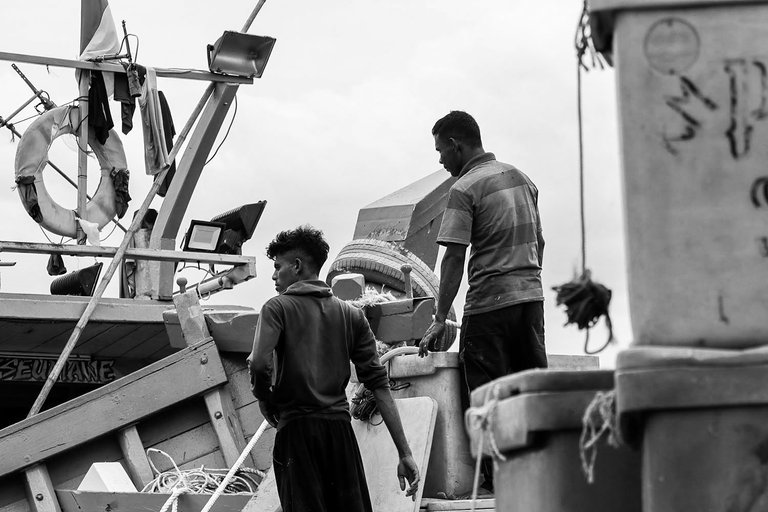 Alright, here's my post this time and also my black and white photos that I share on this occasion. Hope you guys like it.
This is my entry for the #monomad challenge contest, hosted and curated by @monochromes.
| - | - |
| --- | --- |
| Category | Black and White Photography |
| Processed | Adobe Photoshop CC |
| Location | Pusong, Aceh, Indonesia |
Best Regard's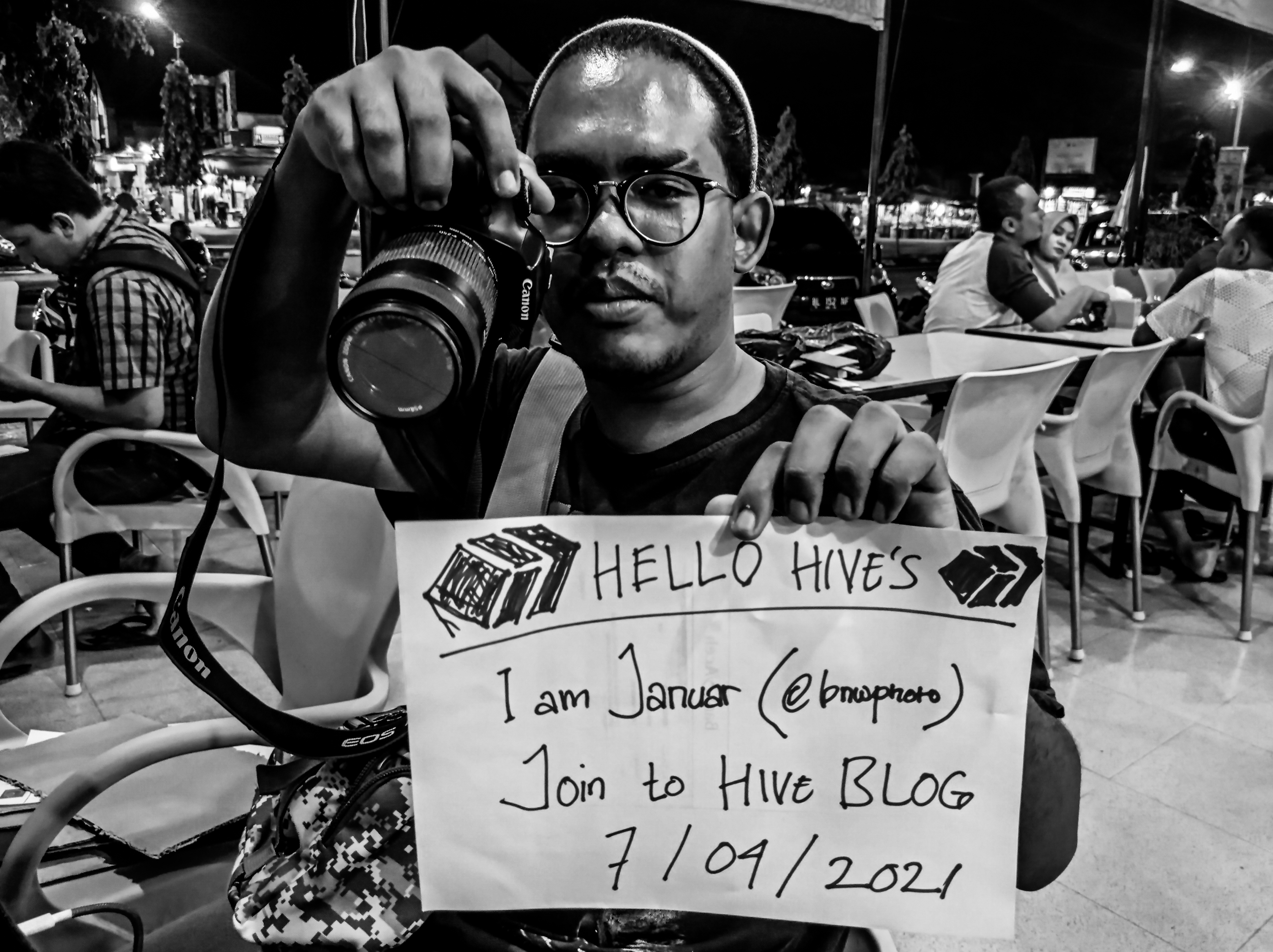 About Me
My name is Januar. I live in Aceh, Indonesia. Aceh is one of the provincial cities in Indonesia. I have hobbies in photography, swimming, and others. For more details about me, you can read it in my first post on this link First my post in blog Hive