Hello everybody. The seasons set the trend for photography. In December, winter reigns supreme, which means this is a great opportunity to photograph winter landscapes. Snow changes the city and familiar locations beyond recognition. The combination of snow and objects in black and white makes for impressive paintings. I took a tour in a snowy city. This is my entry for the #monomad challenge.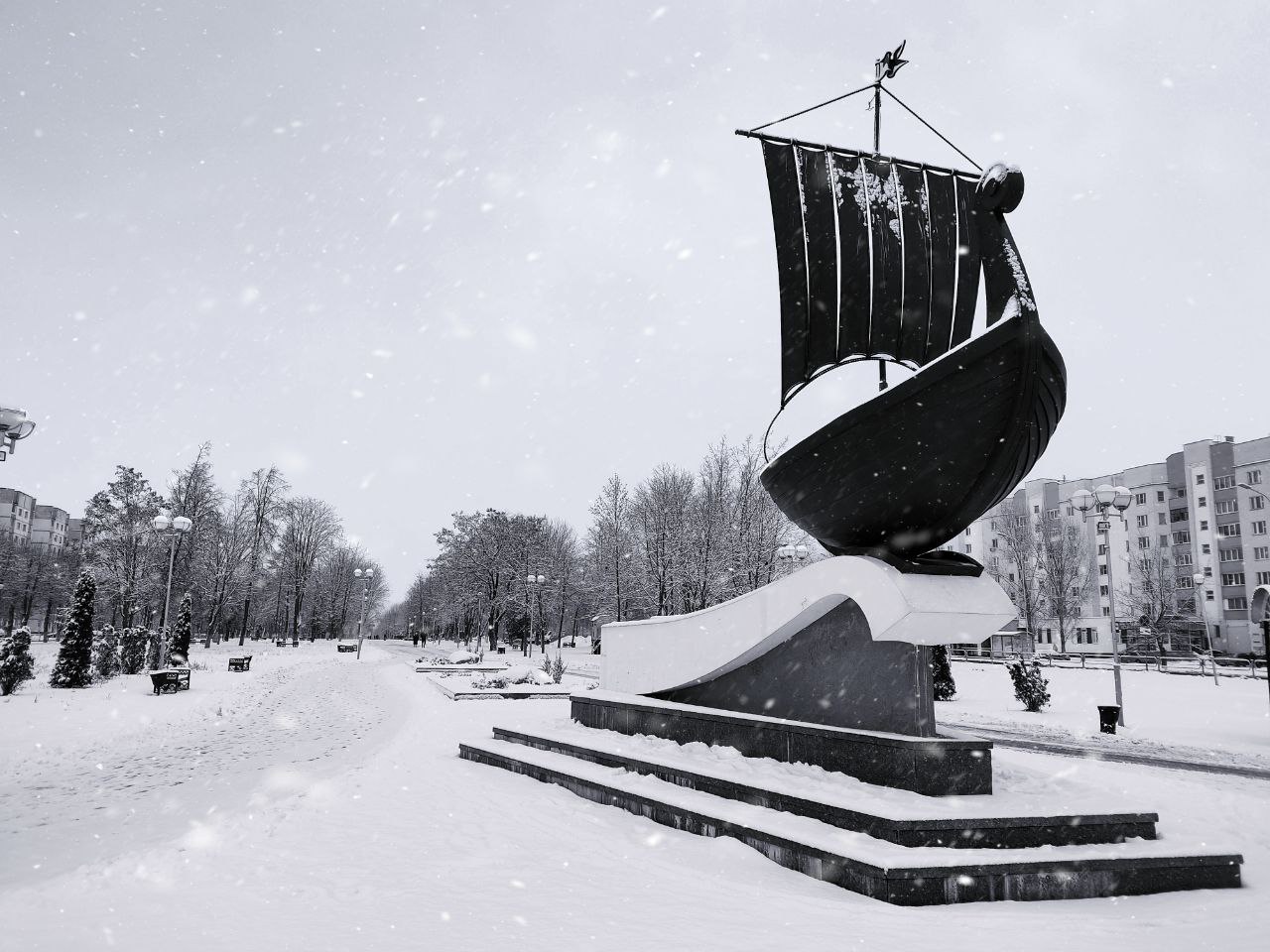 The rook is the symbol of the city
It was snowing for the second day. In the morning I looked out the window and made sure that the weather was fine. There was no wind, there was no blizzard. The weather was perfect for walking and taking pictures.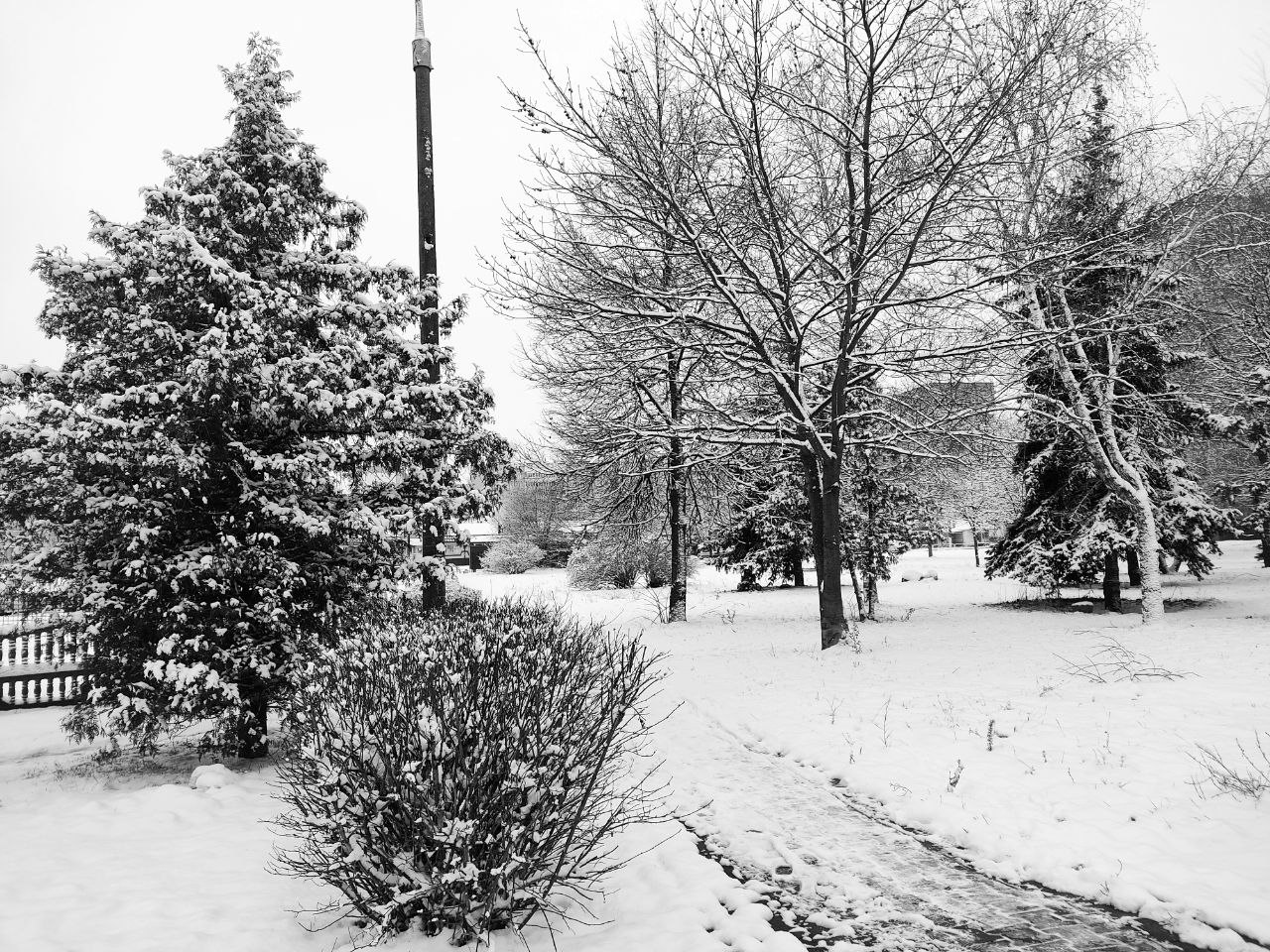 The combination of snow-white snow and uncovered surfaces looks great in photographs.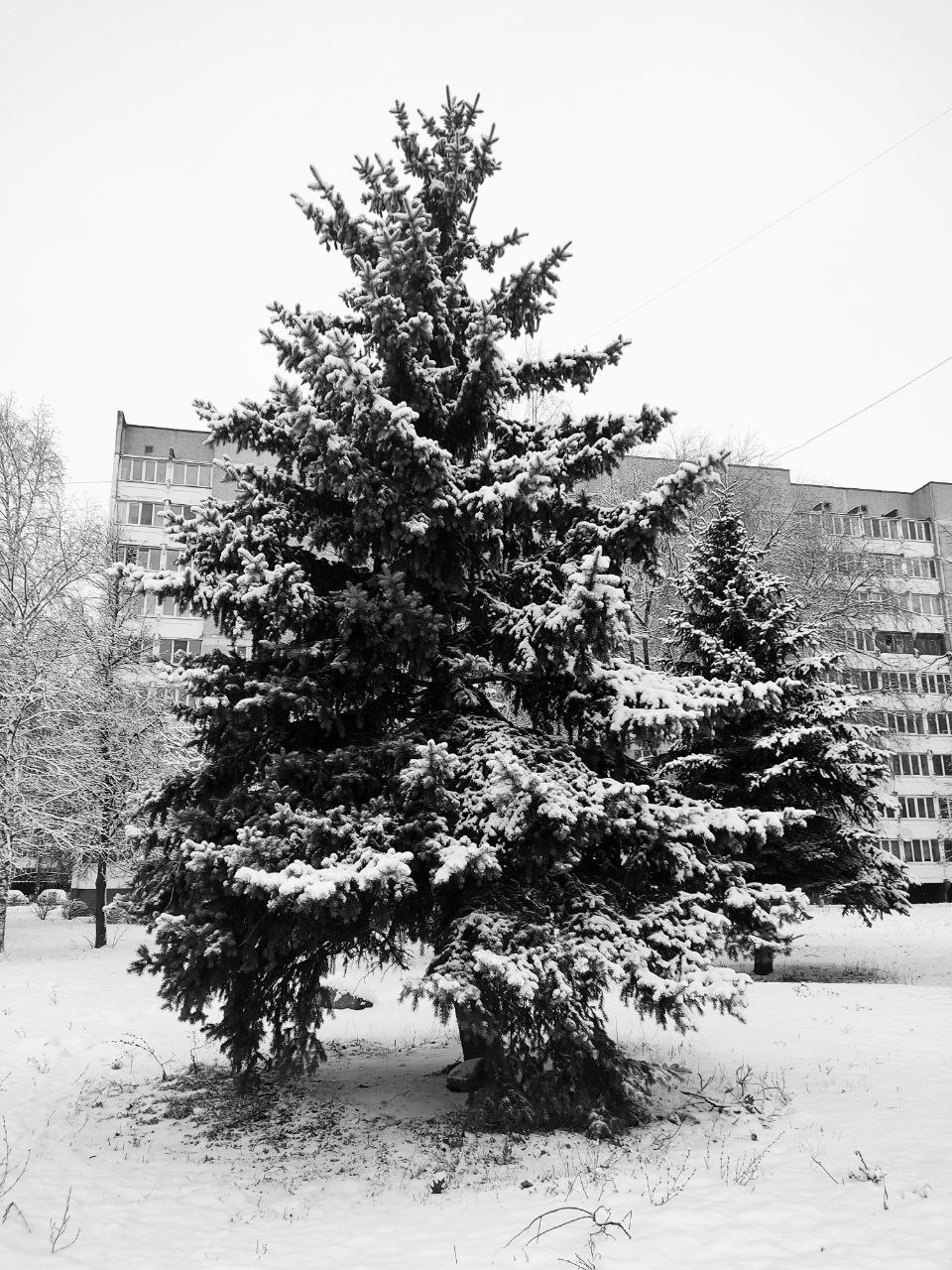 There are many beautiful places in my region. For example, an alley of metallurgists in which many trees grow. It is a wonderful combination of free space, nature and architecture. In snowy weather, this place turns into a fairy tale.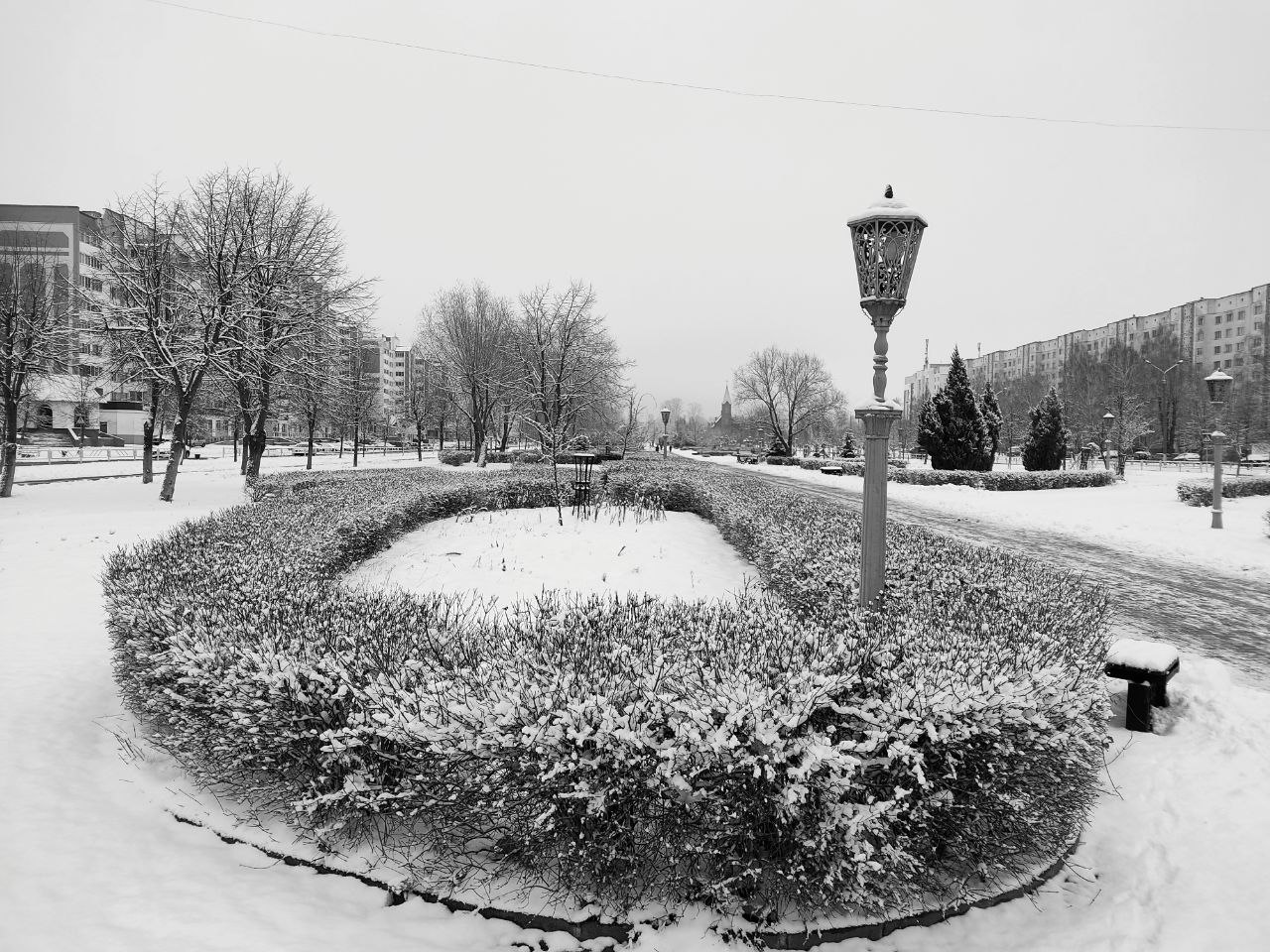 Even a temporary fenced-in work area looks interesting.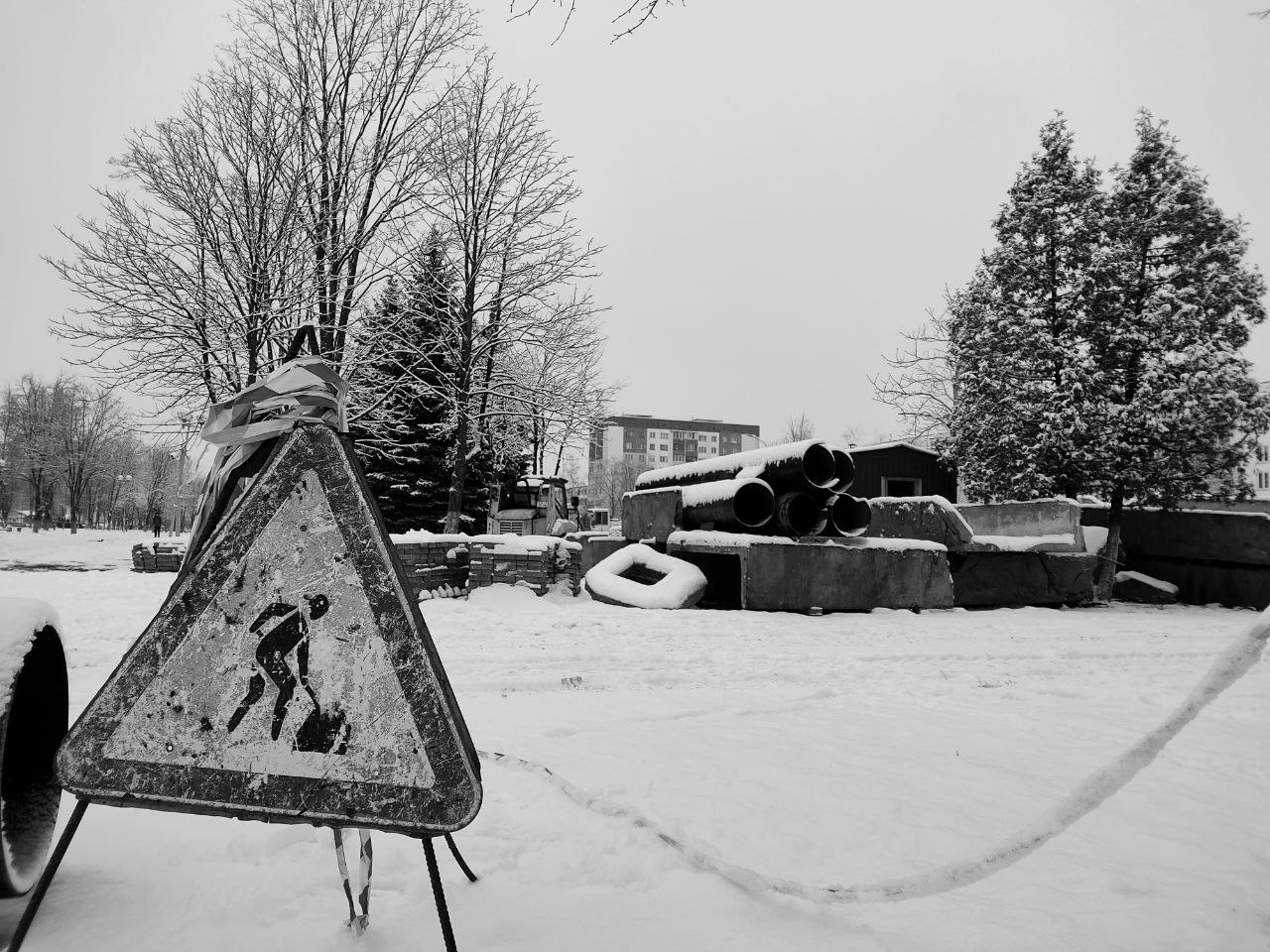 The huge park of Gomel also has wonderful locations. Winter does its job and decorates not only objects, but also animals. And even squirrels and pigeons look amazing in black and white.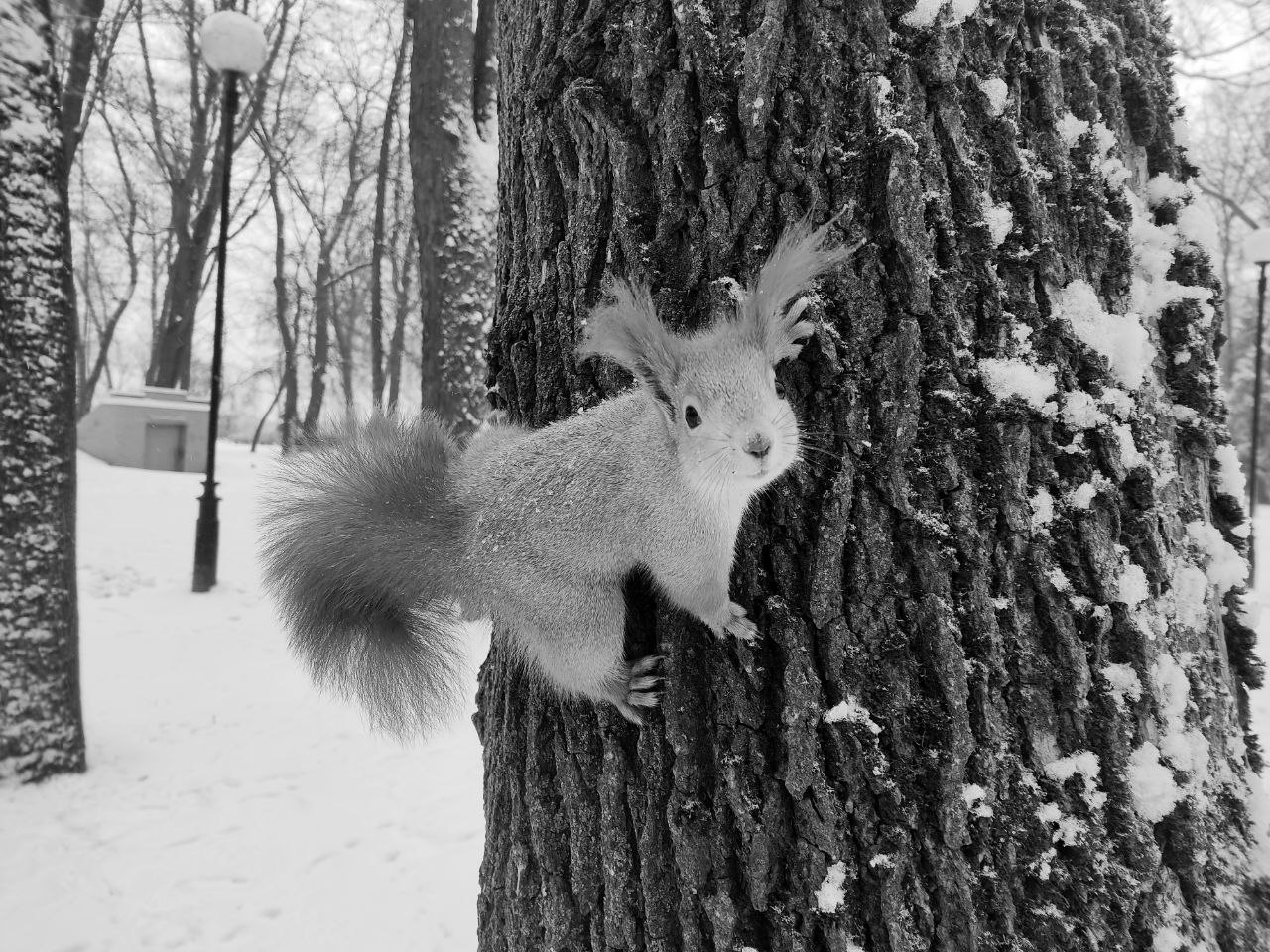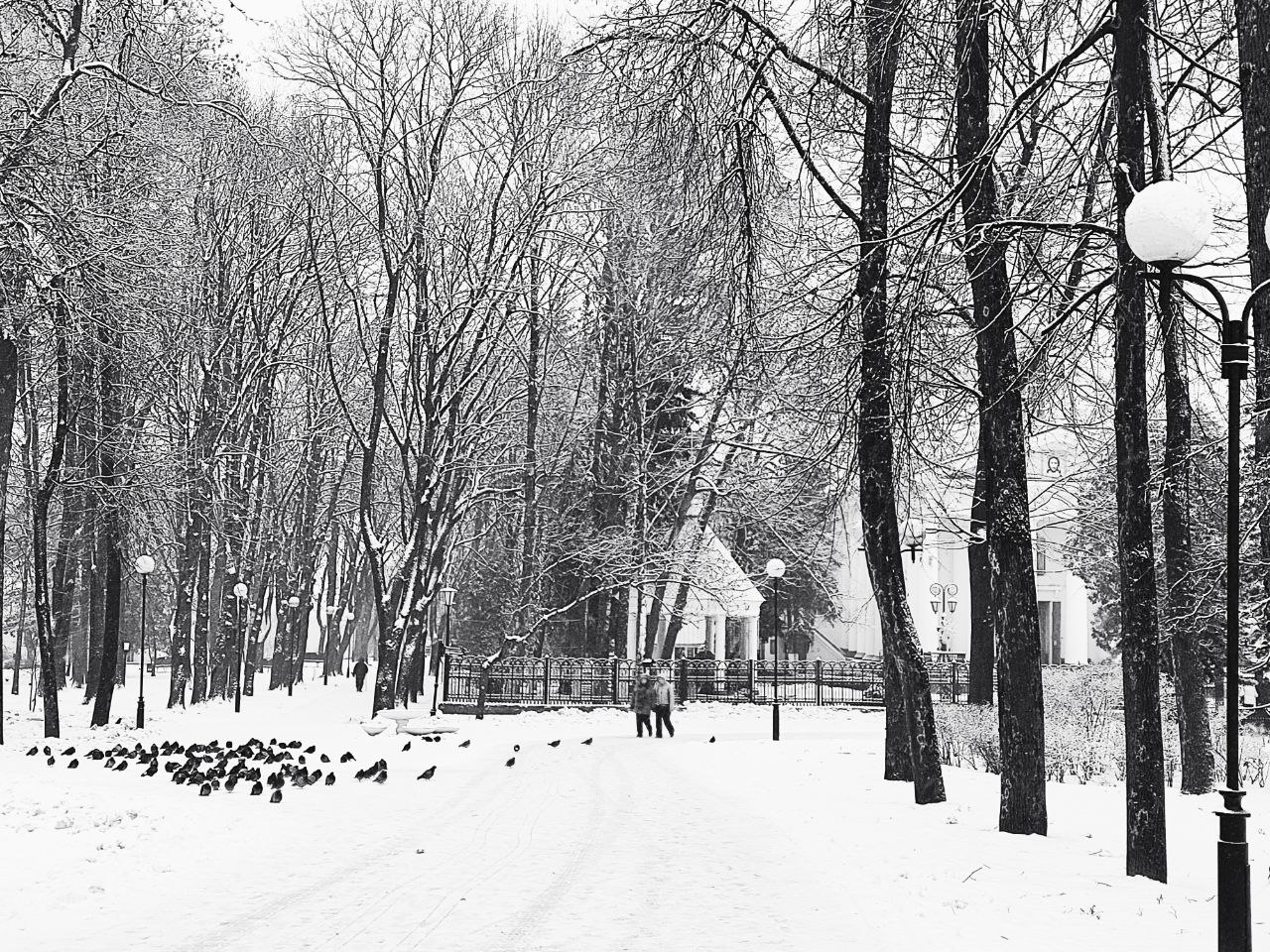 Christmas and New Year are ahead. The cities are preparing for these great holidays. People are tired of problems and covid. Everyone wants well-being. Traditionally, it is believed that after the new year there should be global changes in life and the world. People are waiting for the end of the year and hope that 2022 will be auspicious.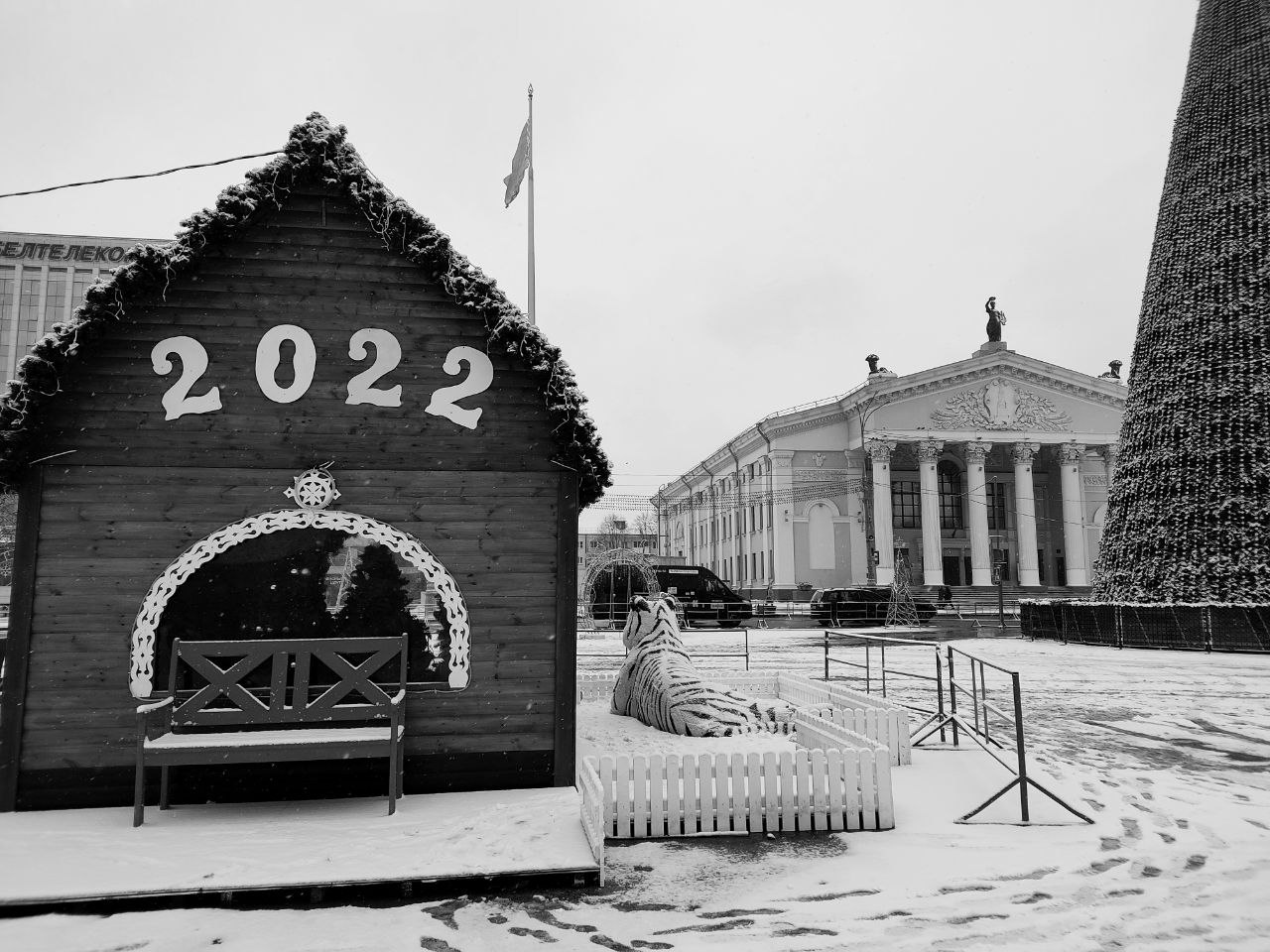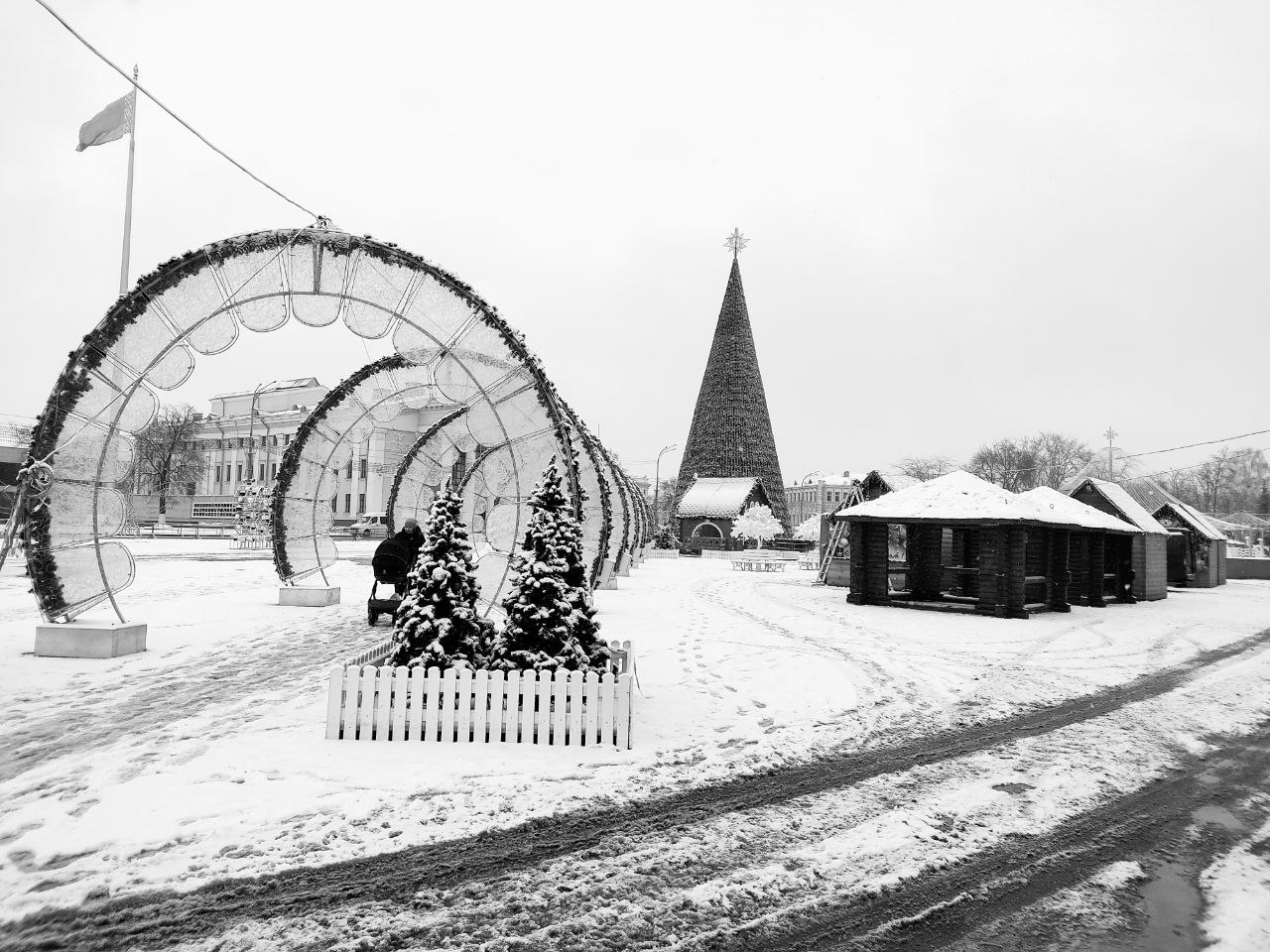 Snow decorates not only trees, but also architecture. It doesn't matter if it is modern or ancient, but winter makes any building beautiful.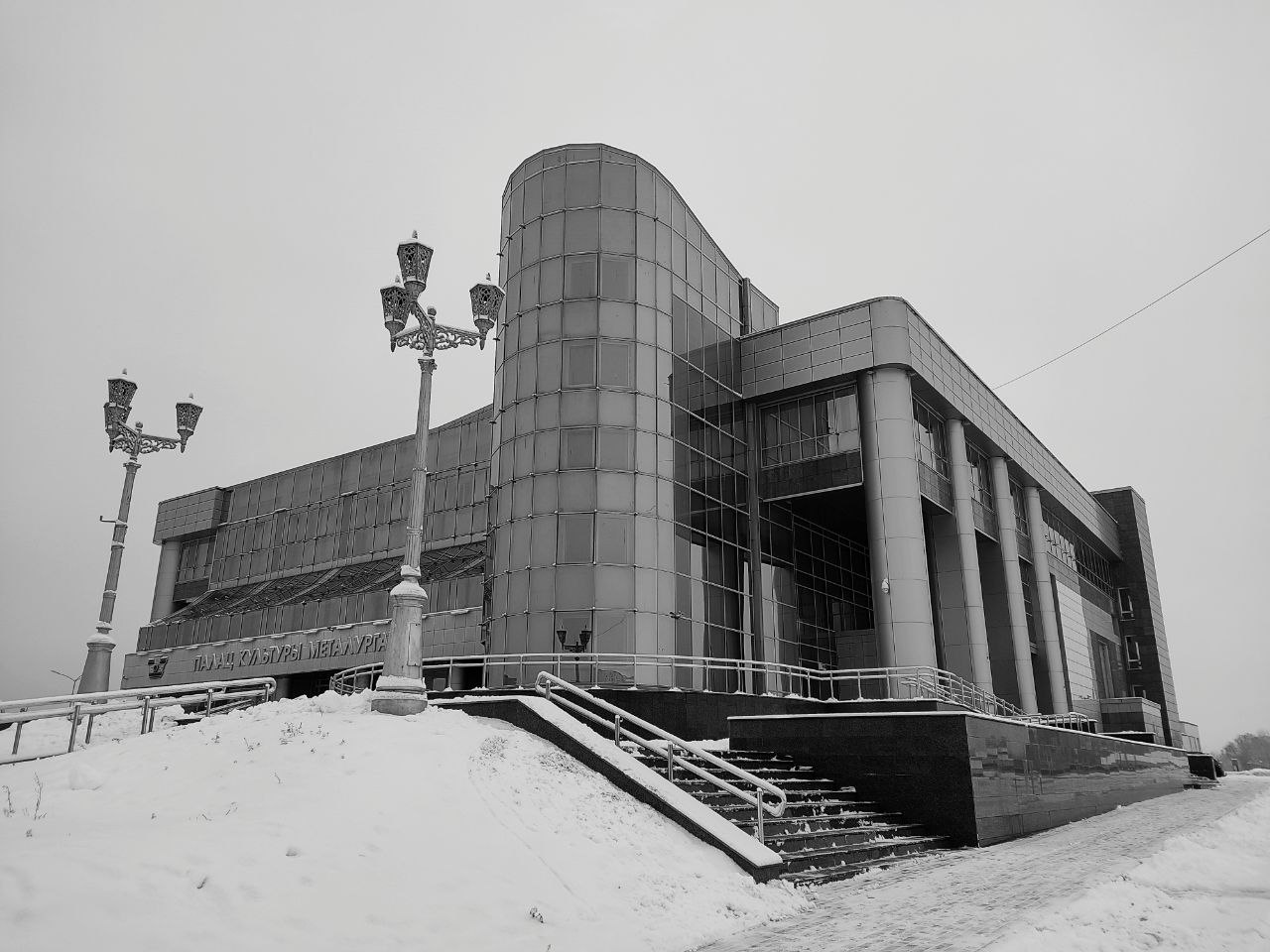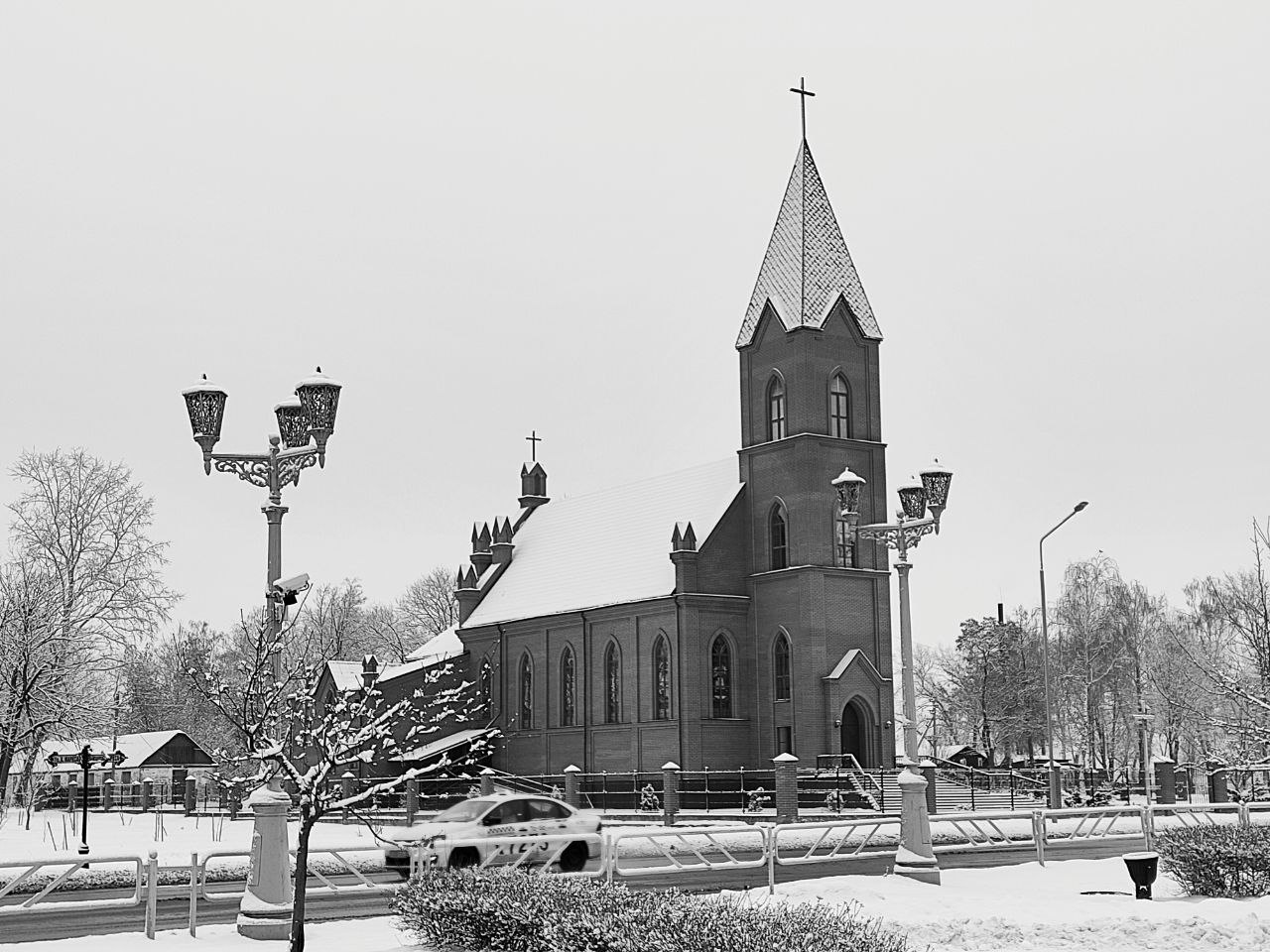 The pond is practically frozen, but the ducks continue to be there. It is likely that they will stay here for the winter. In black and white, ducks look cute and stand out against the background of white snow.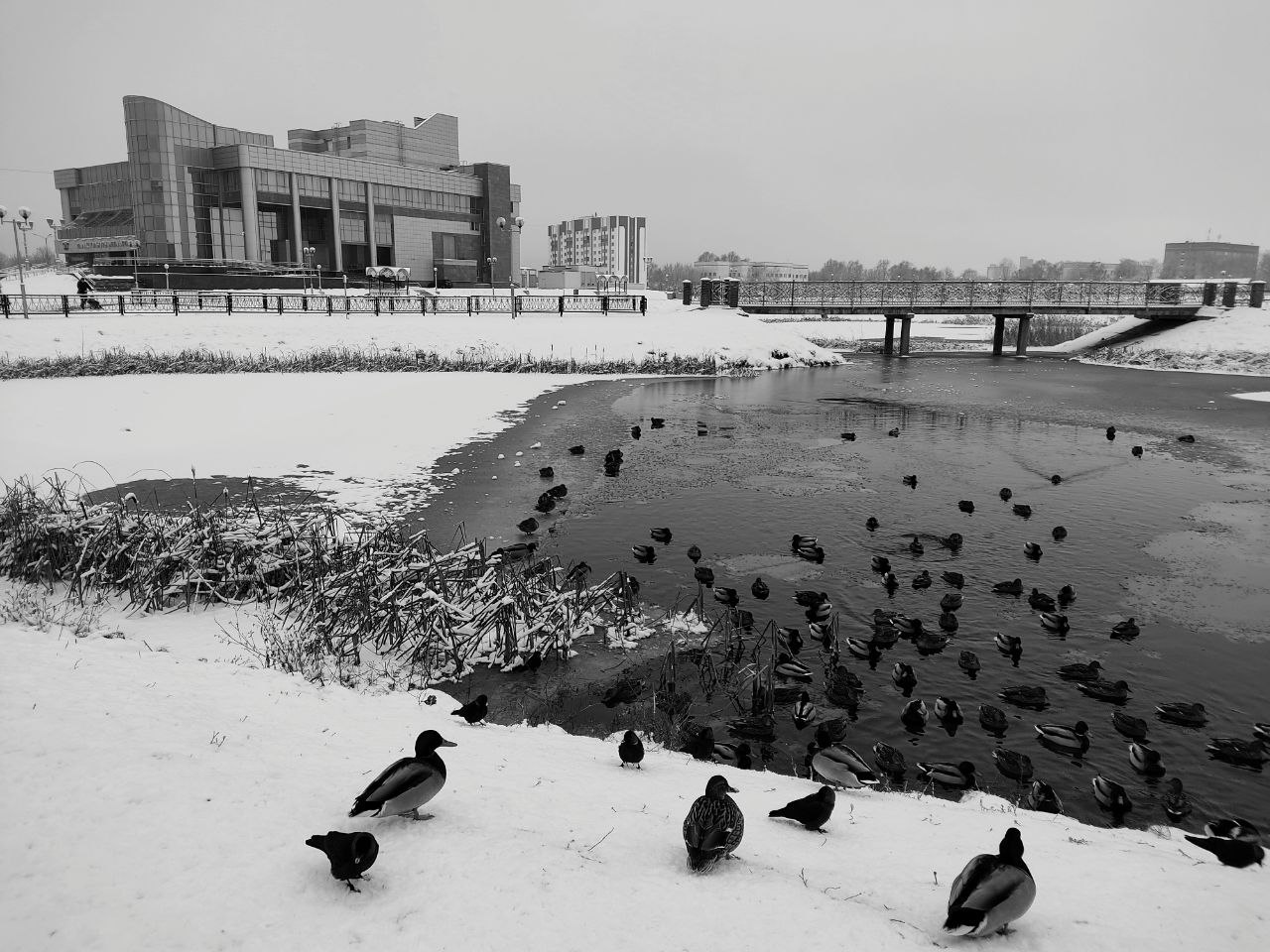 Walking through the snowy cities is a delightful way to pass the time. I like to observe familiar things from a different angle of perception. Snow makes familiar places unusual, but black and white combined with snow makes natural and urban settings incredible.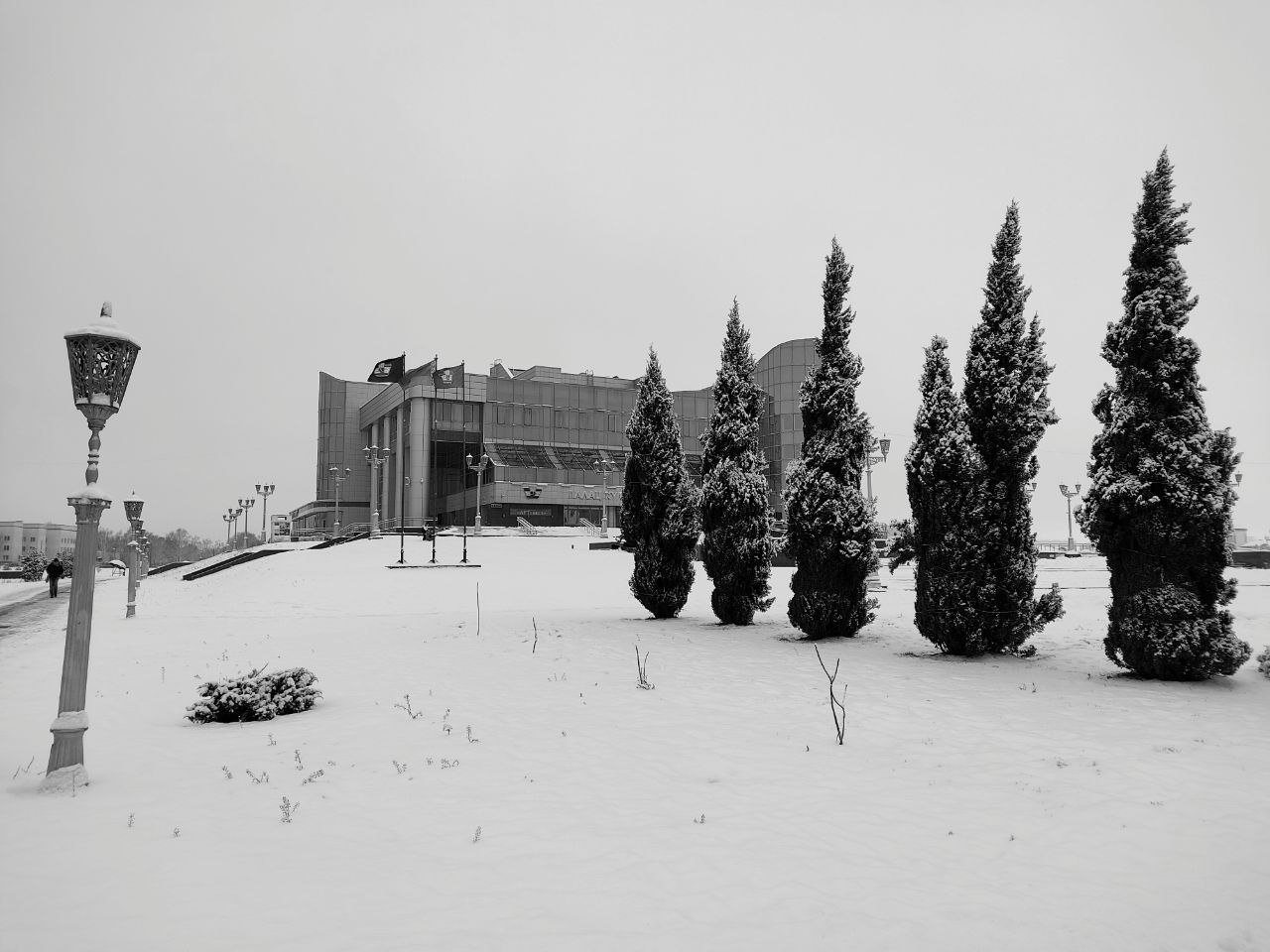 I hope my winter walk in black and white has given you an aesthetic pleasure.
Photo information:
Author: @danny.green
Camera: Xiaomi Redmi note 9 pro
Location: Belarus
Thanks to everyone who reads and supports. Best regards from @danny.green.