This is my entry for the #monomad challenge by @monochromes! You can read more about the contest and how to enter HERE!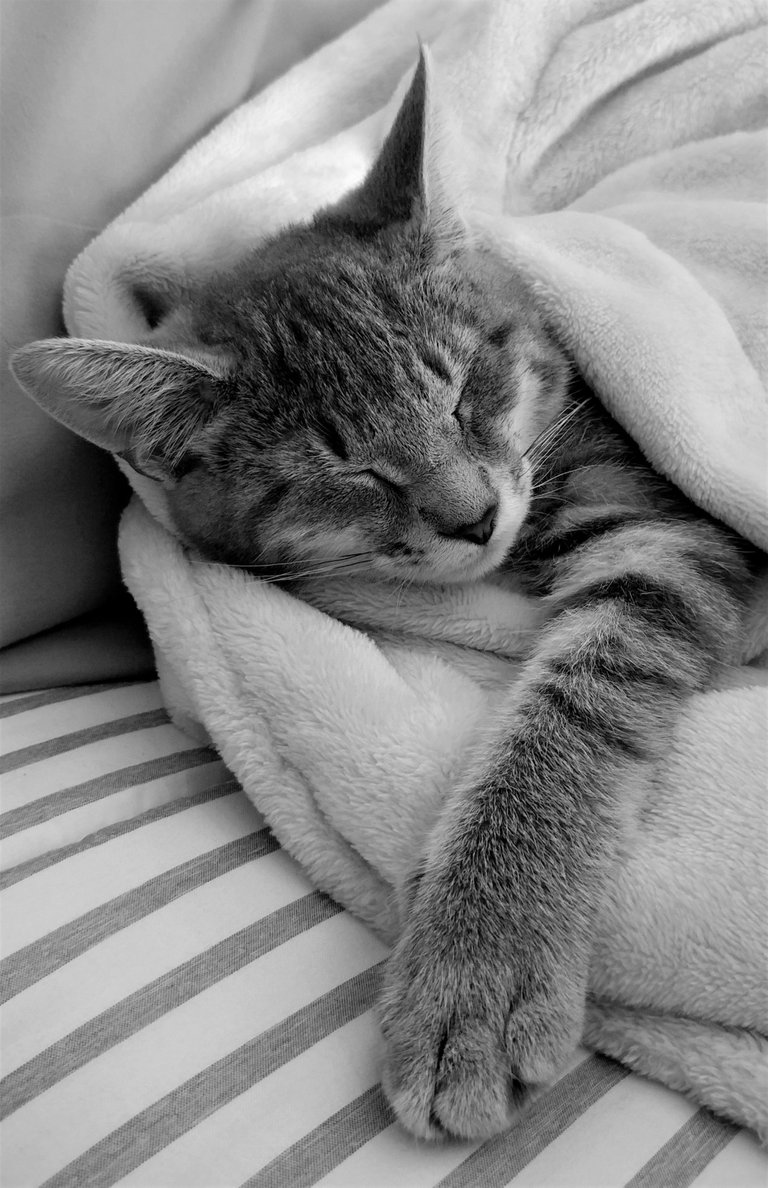 I know! I said the bedroom was off limits .. but .. me and Casper both had a pretty rough week so I gave in and let her take a little cat nap on the bed in my room. My husband has "cat" allergies so we try not to let the cats in the bedrooms. He loves them though!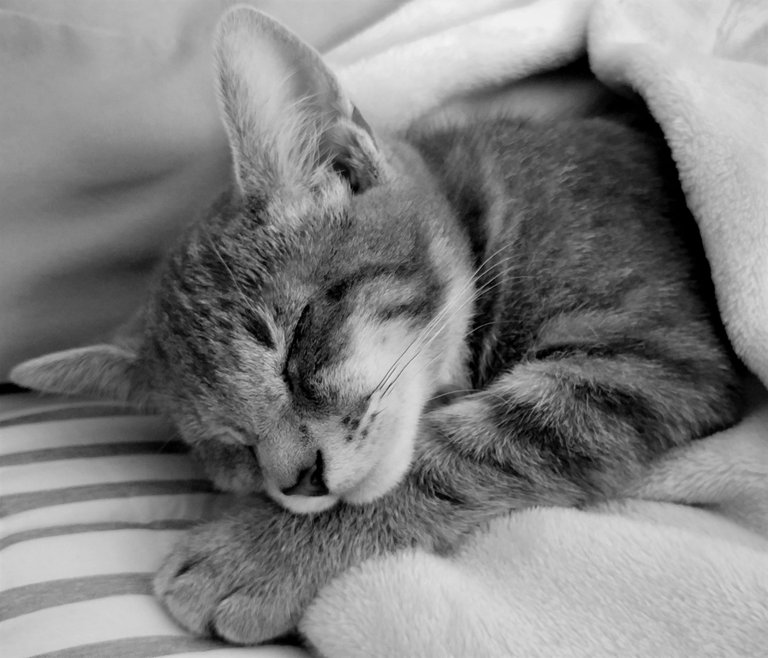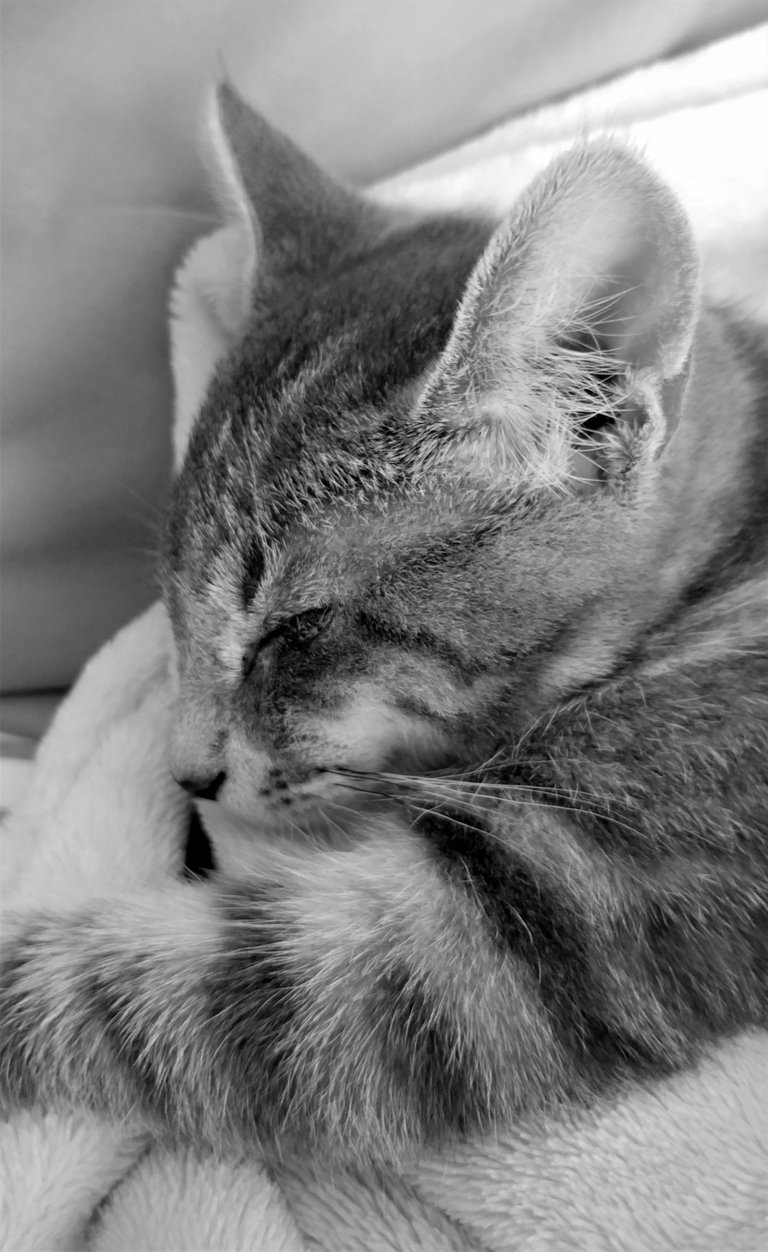 Casper had been fighting a nap but she settled right down when I covered her with my robe.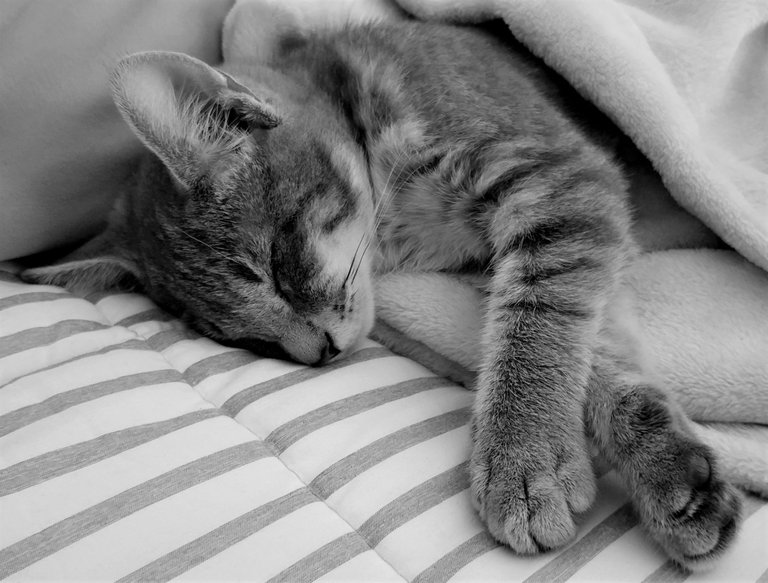 She napped for probably an hour!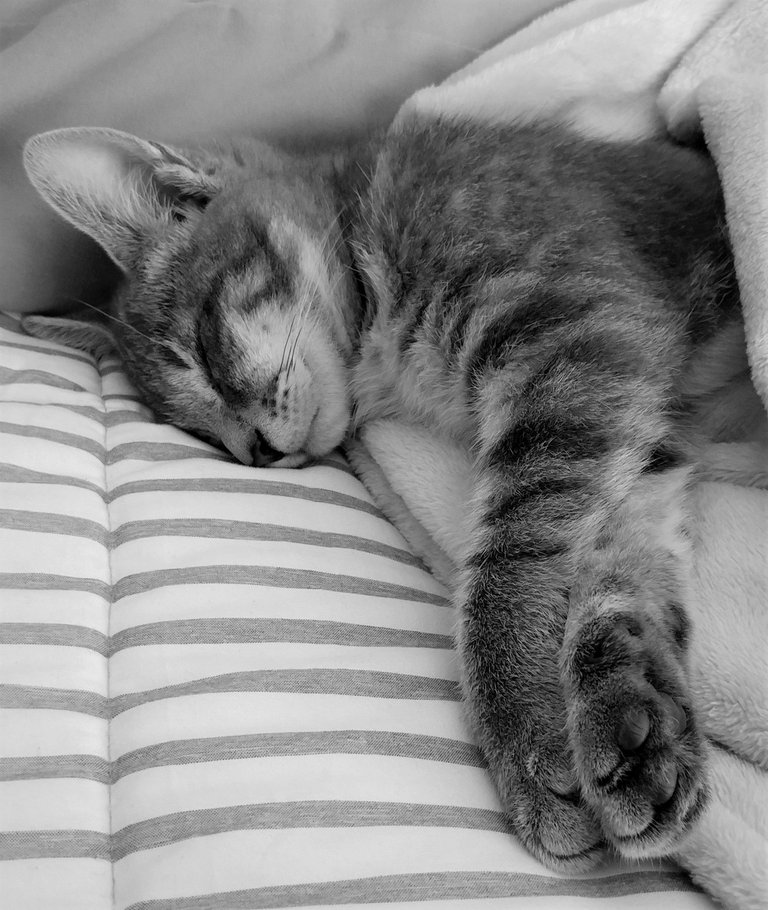 She started squirming and squirmed right out from under the robe. She did wake up shortly after this last photo. I thought this was a cute photo to close out my post. Just look at them adorable paws! 🐾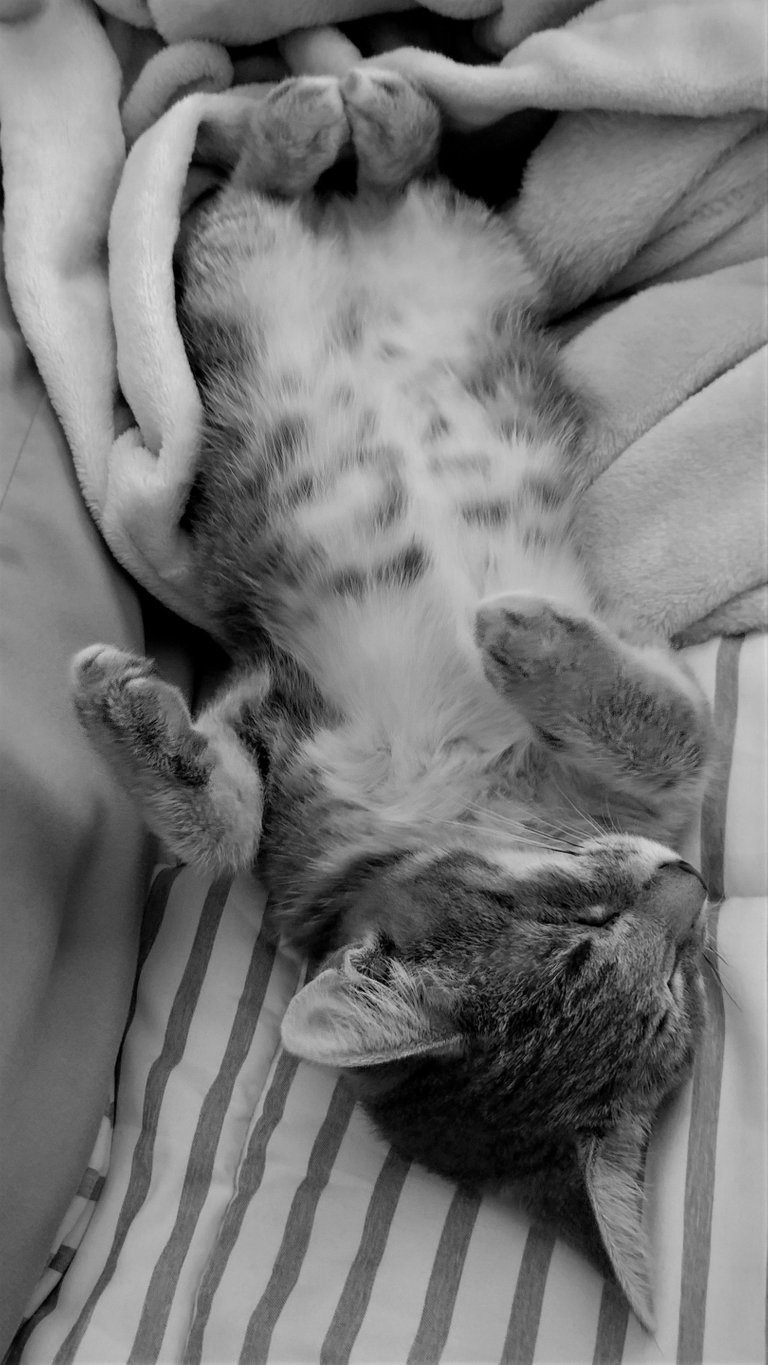 Thank you @brumest, @ewkaw and @monochromes for #monomad!!
All photos and text by me @deerjay. All rights reserved.