This is my entry for the #monomad challenge hosted by @monochromes
---
---
I rarely take photos using my phone, I have a low-end phone which was given by my brother when my Xiaomi phone broke down during the pandemic. What a good time for the phone to break down isn't it?
But then recently I am trying to take photos more often using my phone when I feel like I find a good subject. For sure the result is not as sharp and as good as a higher-end phone, but at least I am trying to capture the moment.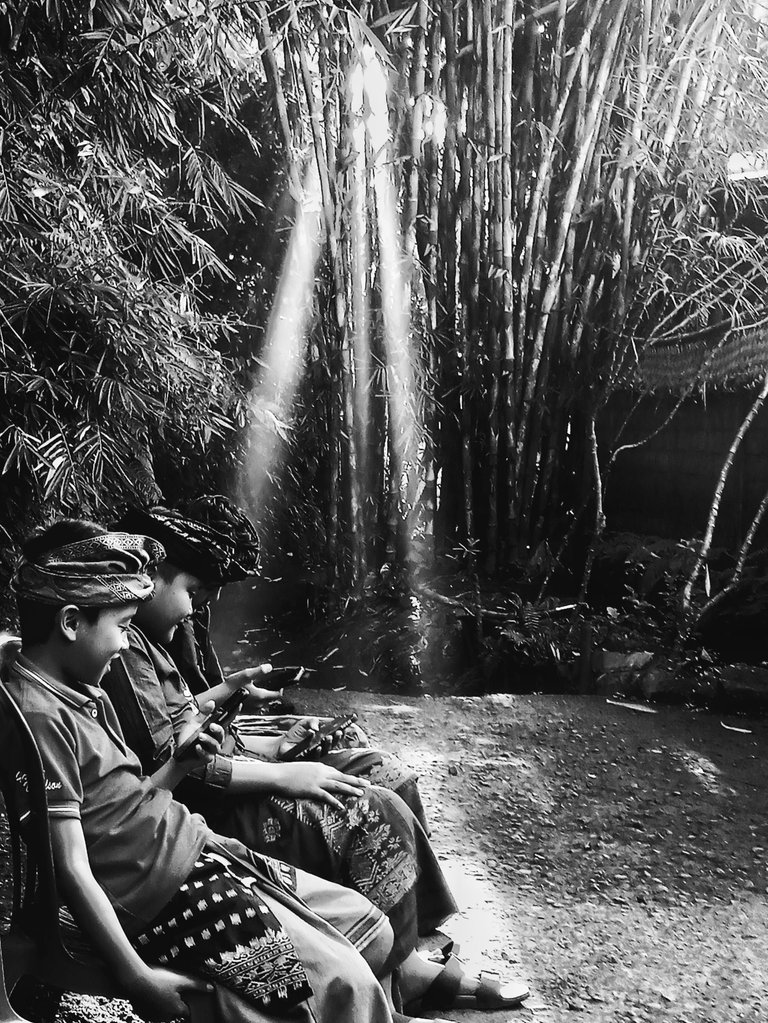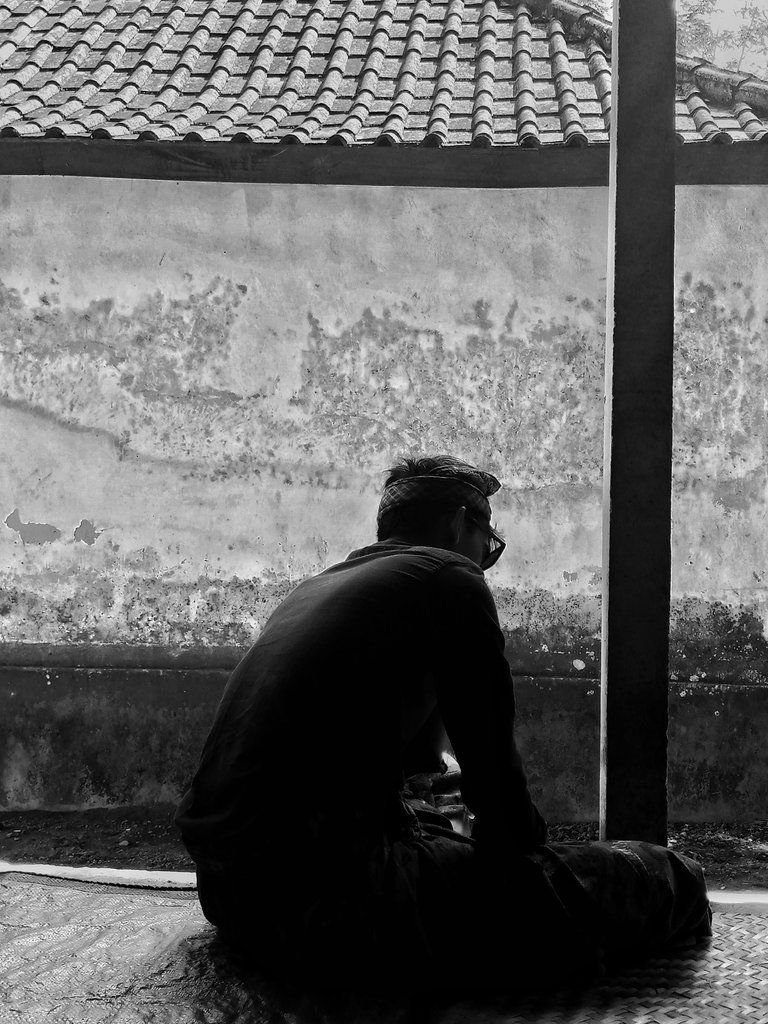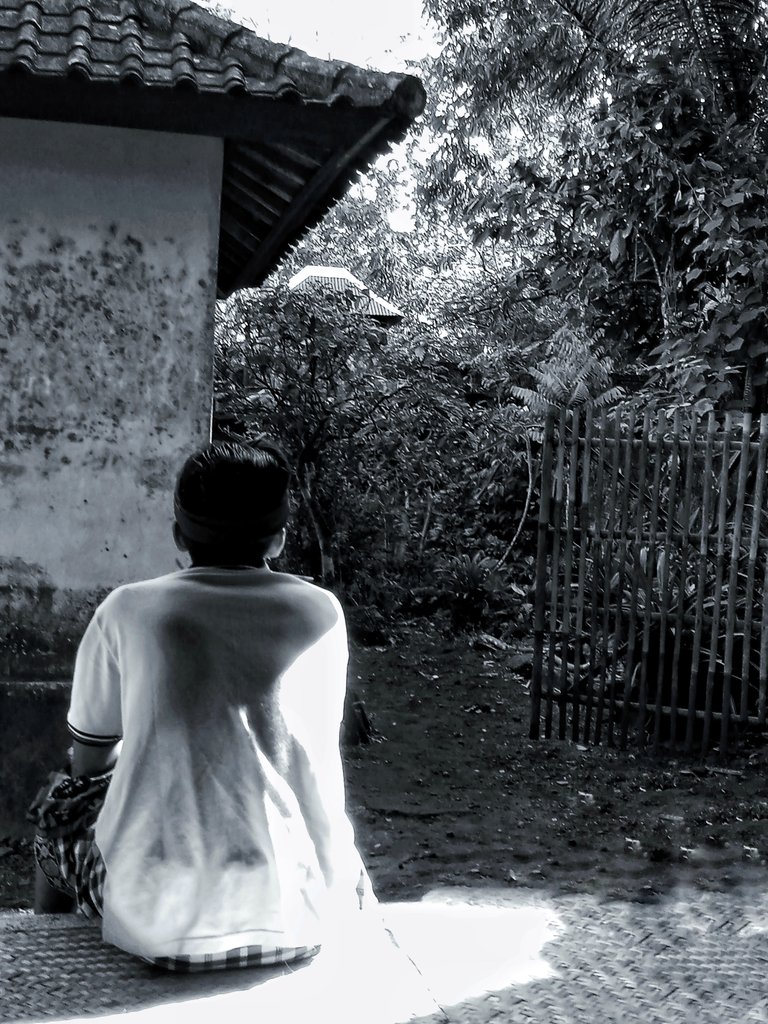 I took the photos above several days ago, when one of my big family member was married.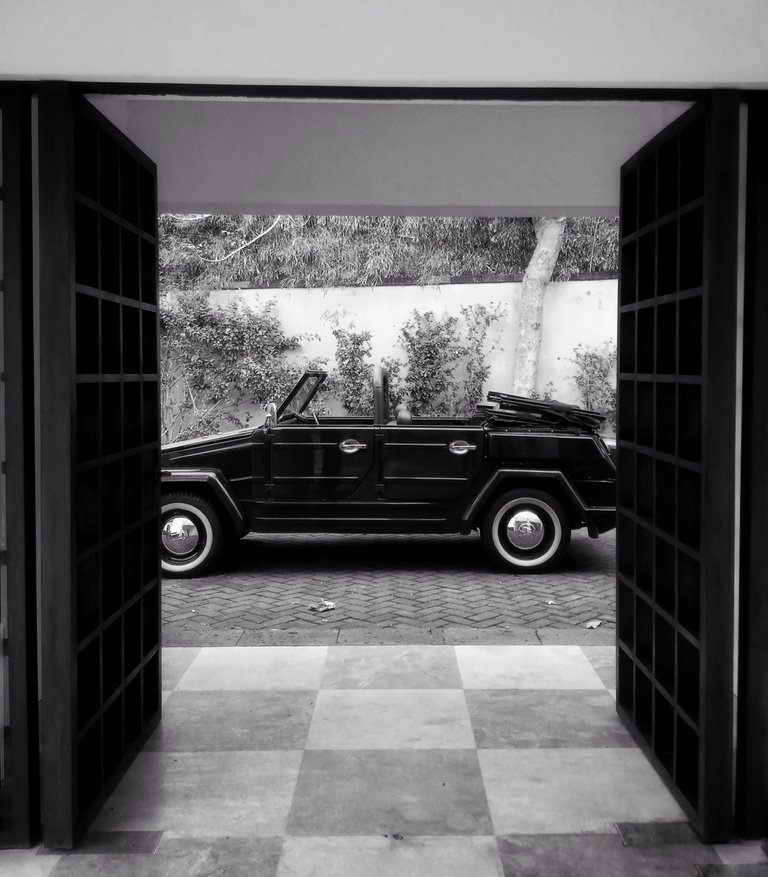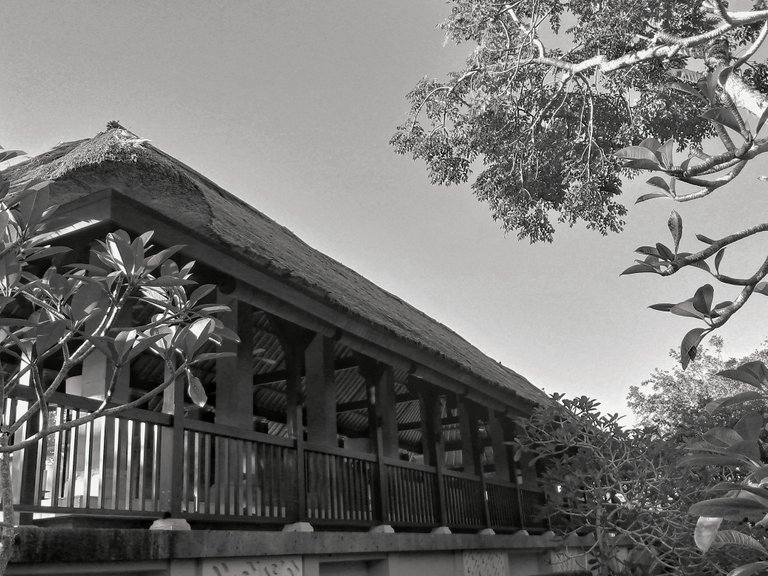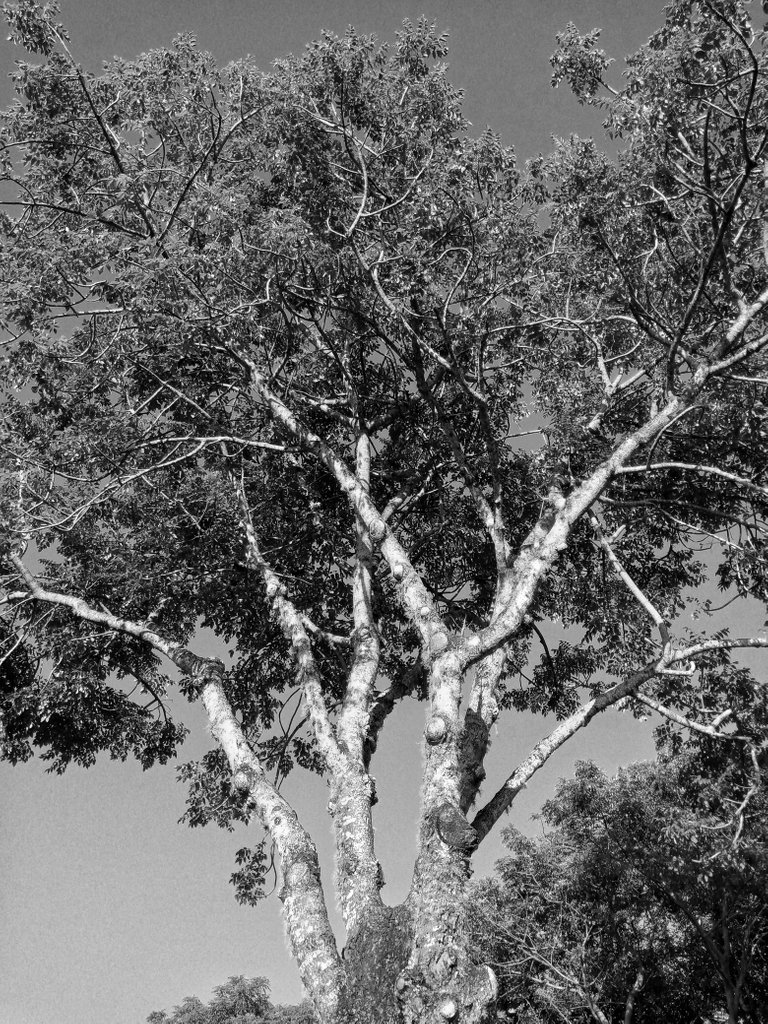 And the three photos above I took at my workplace. The car is an old Volkswagen. And I took it sometimes ago, but I edit it recently.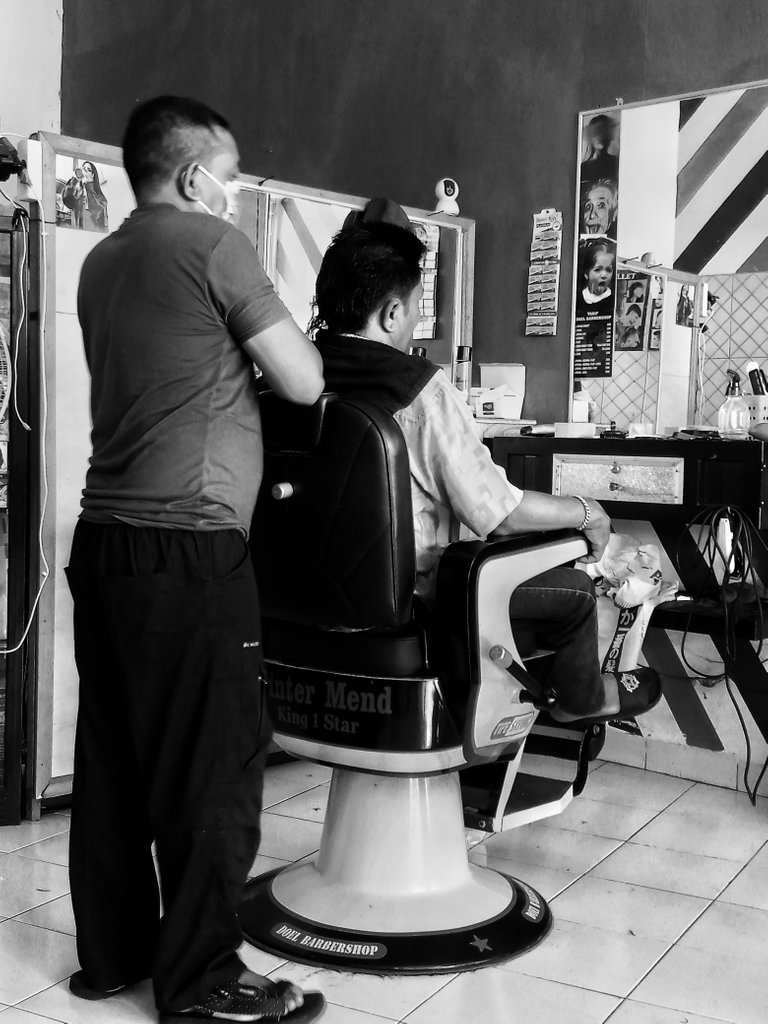 At the barbershop, while waiting for my turn.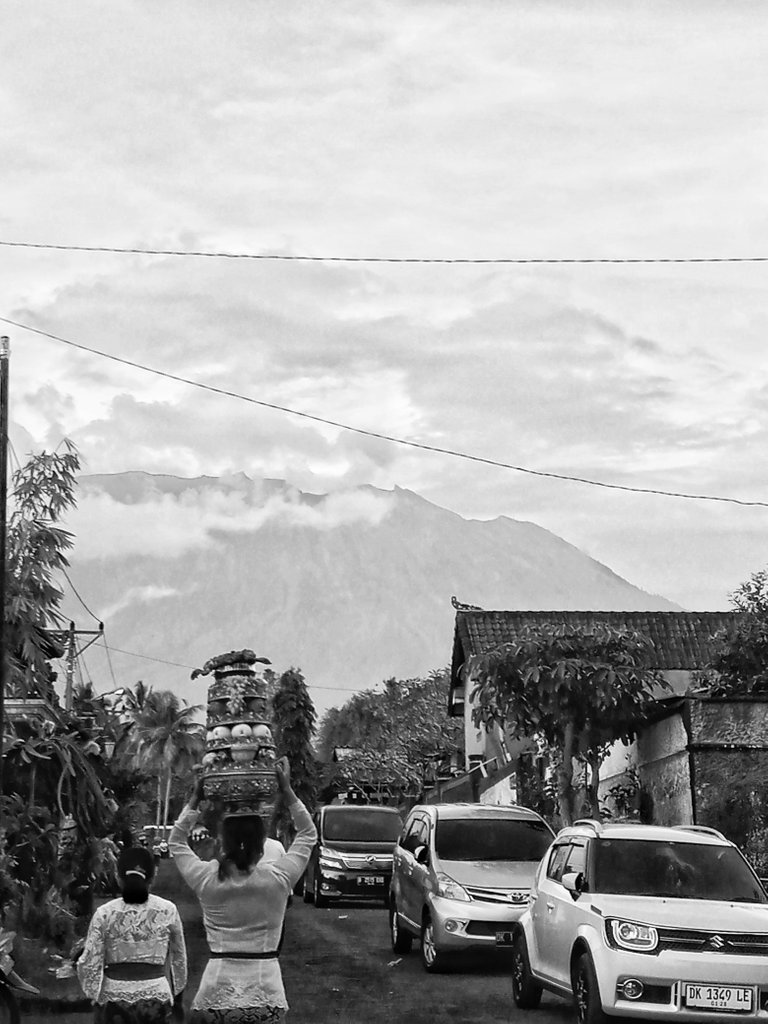 My wife and my sister-in-law, walking back home after praying in one of the big temples in my village. The mighty Mount Agung can be seen at the background.