Hello Black and White friends at #Hive... This is my entry for today's #monomad challenge..... And it's all about "Cats"....
And it just so happens, today morning I started editing some photos of my cats (in color) to make a post referring to them, but.... Looking at the pictures of my cat named "Mia" I decided to make a small test (very small, I swear) in black and white... Then WHAAAAM!... I ended up editing all the photos in monochrome!...And that's the story about this post!....
Hola amigos de Blanco y Negro en #Hive. Esta es mi entrada al reto #monomad de hoy... Y se trata de "Gatos"...
Y es que resulta, que hoy en la mañana comencé a editar algunas fotos de mis gatos (en colores) para hacer una publicación referente a ellos, pero... Mirando las fotos de mi gata llamada "Mia" decidir hacer una pequeña prueba (muy pequeña, lo juro) en Blanco y negro... Entonces ¡ZAAAS!... ¡Terminé por editar todas las fotos en monocromático!...¡Y esa es la historia acerca de este post!...
---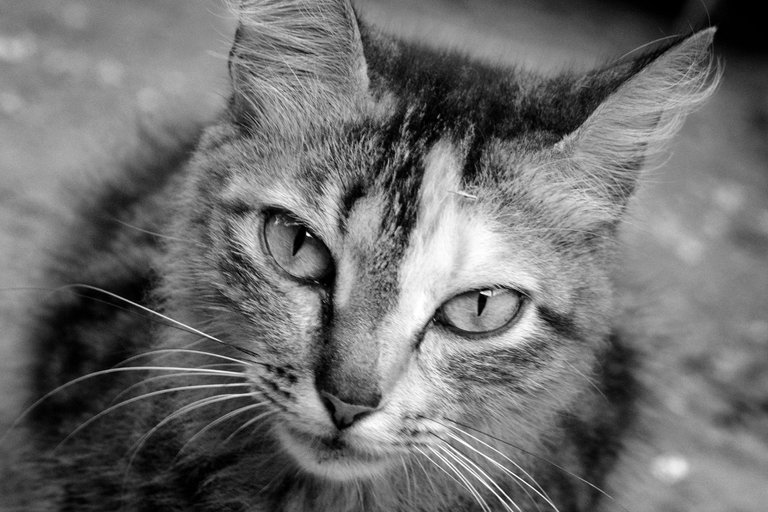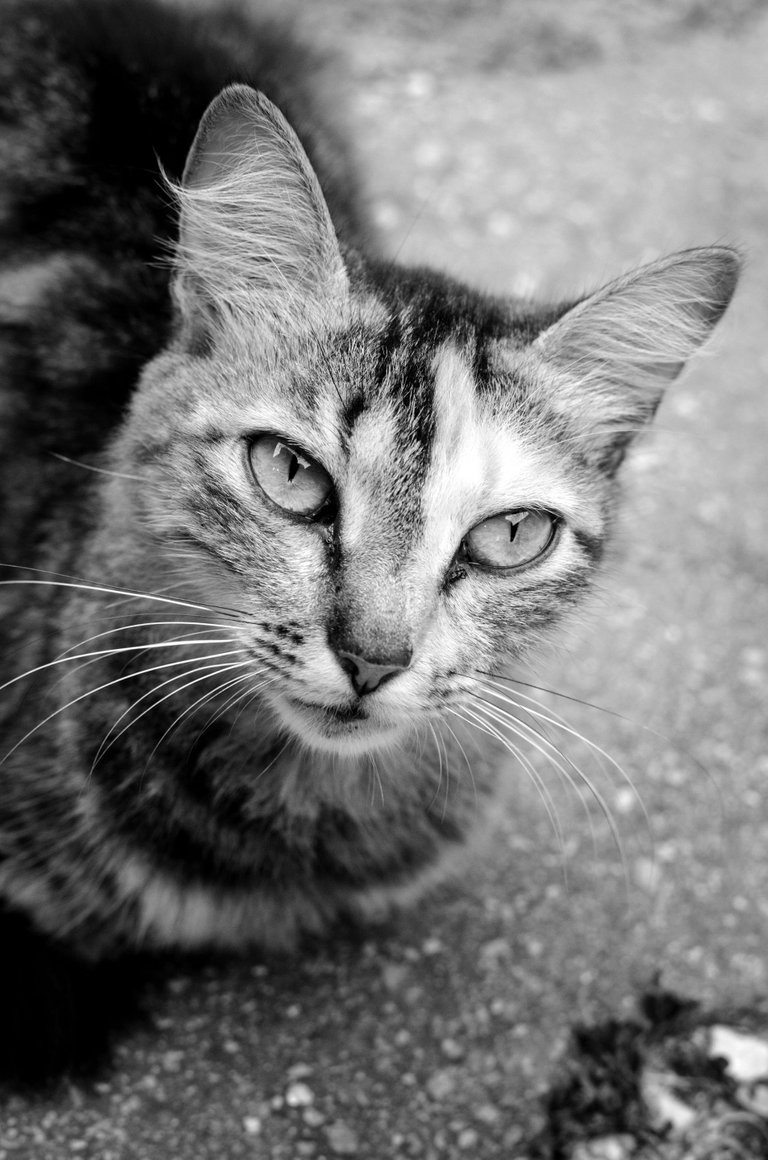 But... Am I guilty?... Don't cats look very beautiful in black and white?
But... Am I guilty... Don't cats look very beautiful in black and white?
---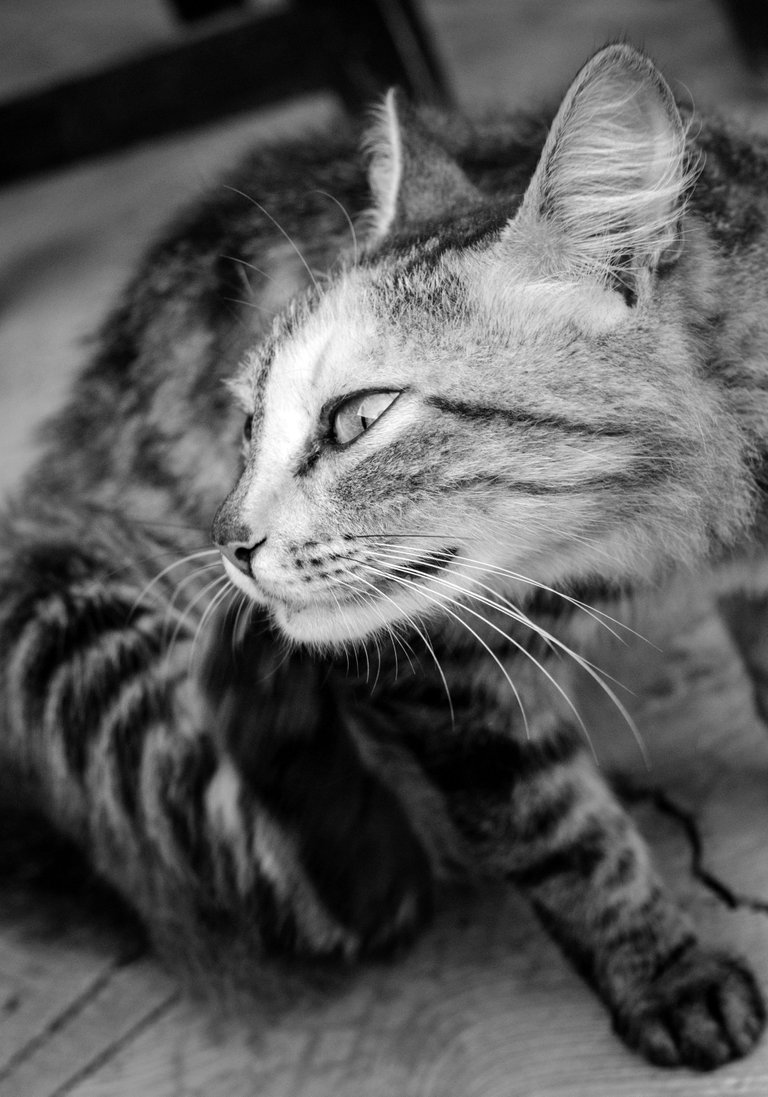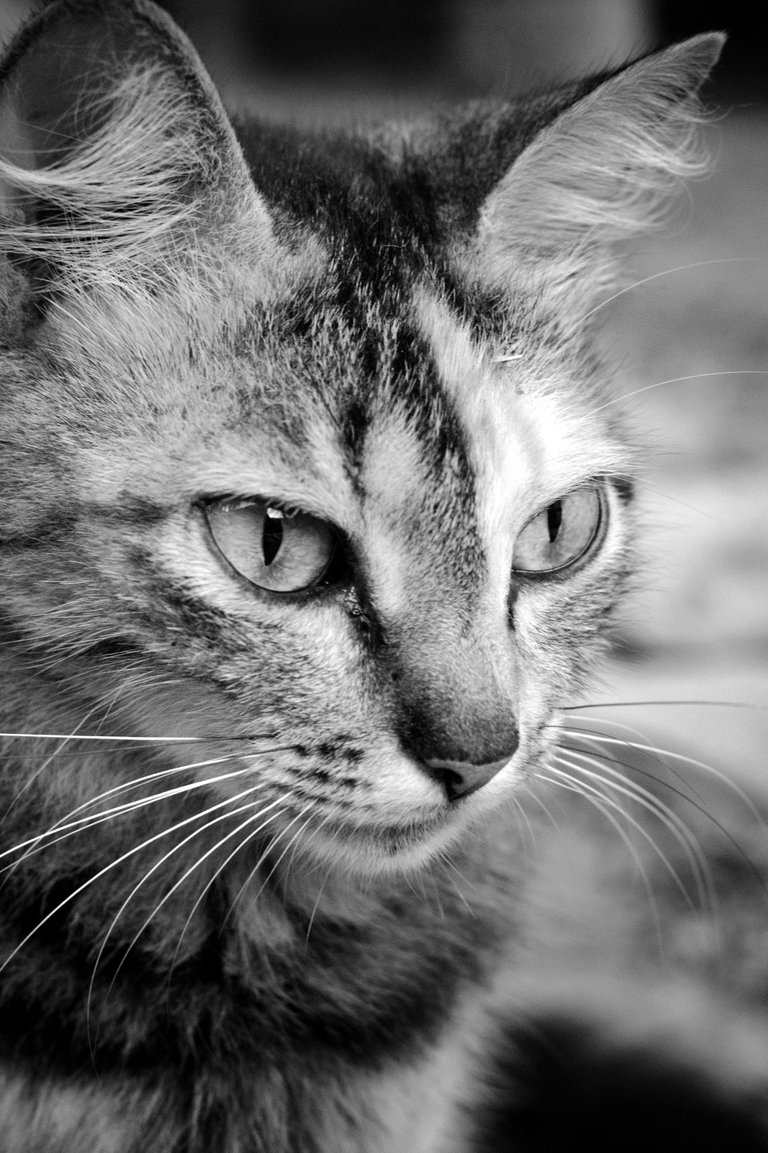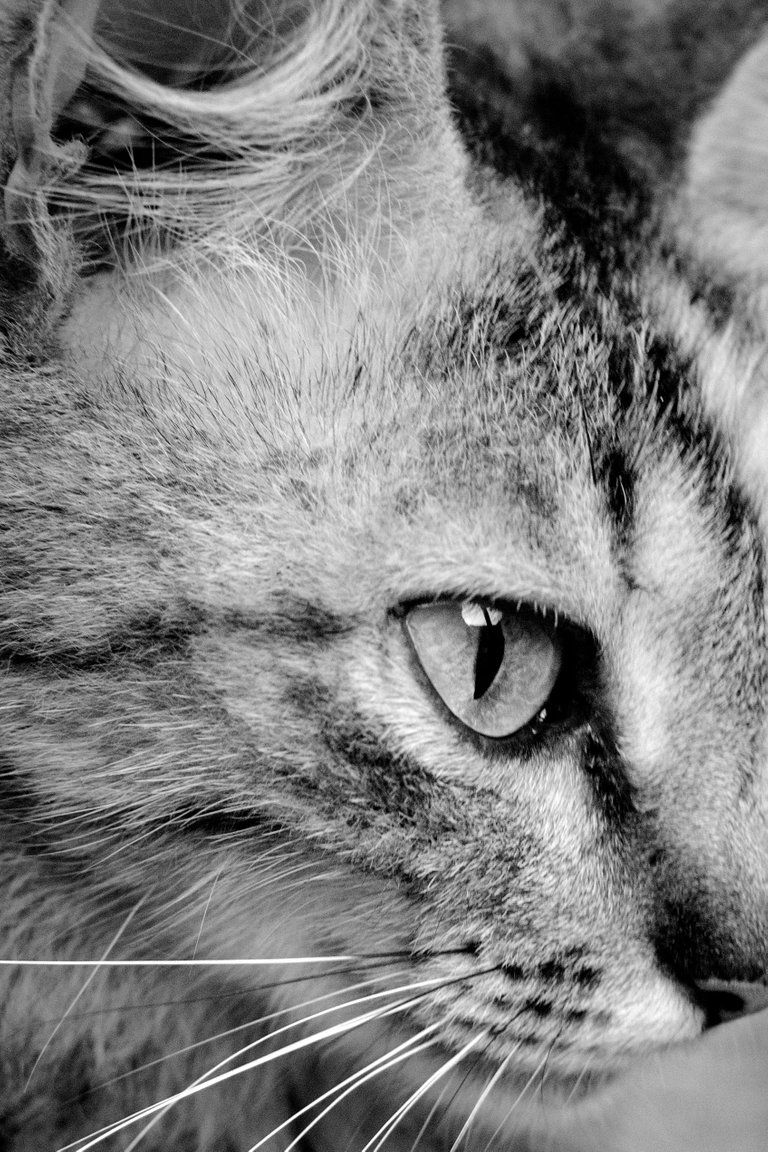 I ended up moving all the photos of "Mia" to Black and White.... And I ended up using other color photos, of another one of my cats (I have a lot of cats) to make another publication specifically about pets.
Terminé por pasar todas las fotos de "Mia" al Blanco y Negro... Y terminé usando otras fotos a color, de otro de mis gatos (tengo muchos gatos) para hacer otra publicación especifico sobre mascotas.
---
Also, I decided to post here some other "Bonus" pictures of some other cats I have!.... These are the following pictures...
¡Además, decidí colocar aquí otras fotos "Bonus" de algunos otros gatos que tengo!... Estas son las fotos siguientes...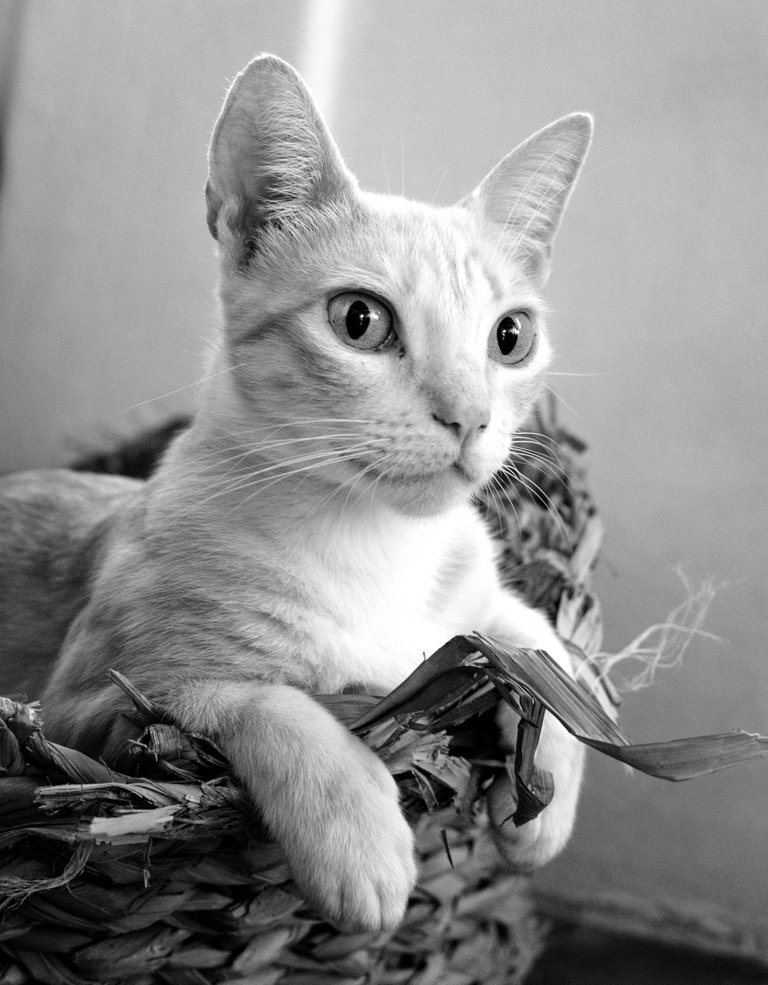 "Ela"... The "Master Cat" or "alpha cat" in our cats herd... She's the boss here!
"Ela"... La "Gata Maestra" o "gata alfa" de nuestra manada de gatos... ¡Ella es quien manda aquí!
---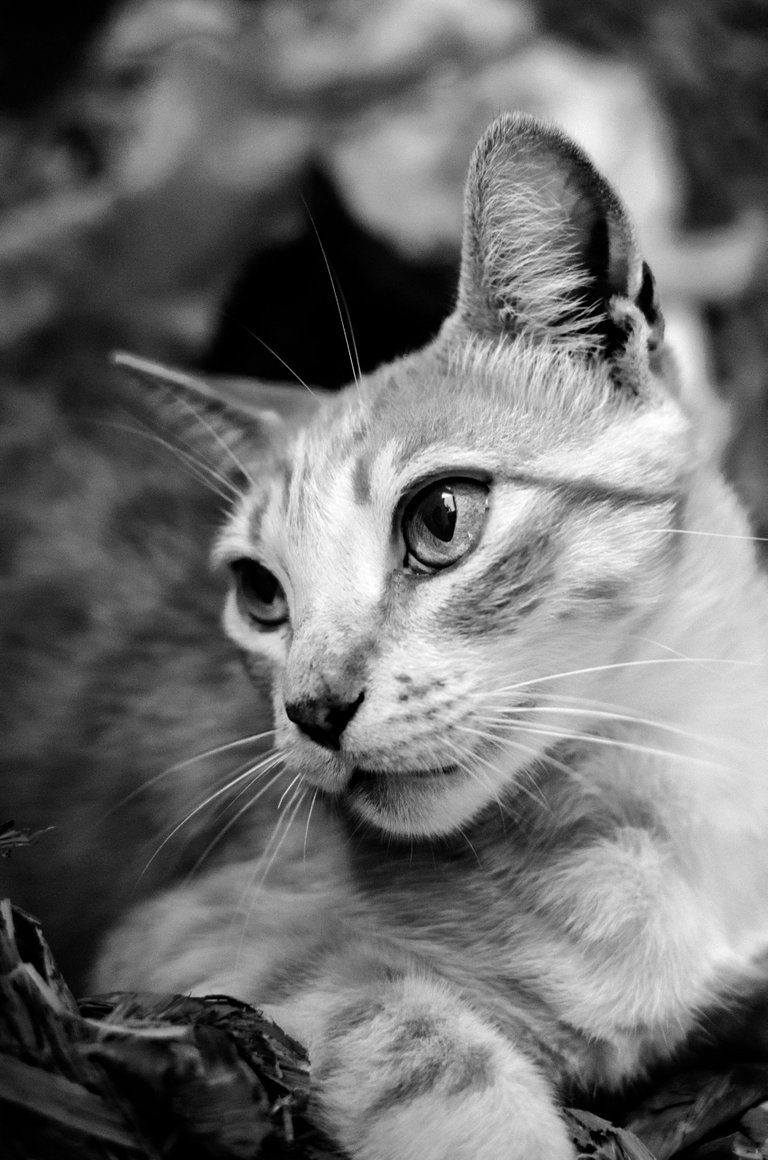 "Yoda" ... Our adolescent and disengaged cat... For this cat, responsibility does not exist! :-)
""Yoda" ... Nuestro gato adolescente y despreocupado... ¡Para este gato, la responsabilidad no existe! :-)
---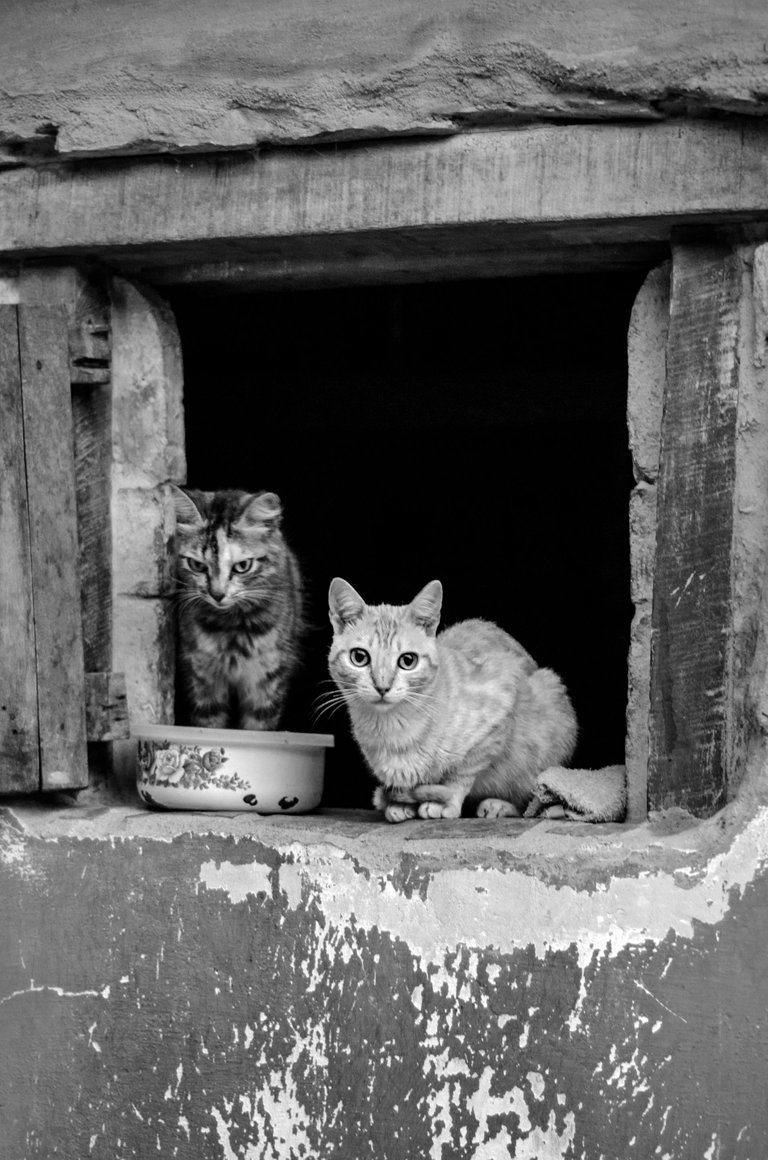 And to finish: "Yoda and Mia at the window" ... They use that old window in our kitchen, to go in and out of the house.... They have ripped all the paint off the wall, with their claws!....
Y para terminar: "Yoda y Mia en su ventana" ... Ellos usan esa vieja ventana en nuestra cocina, para salir y entrar de la casa... ¡Han arrancado toda la pintura de la pared, con sus garras!...
---
Thank you very much for stopping by and sharing!
Muchas gracias por pasar y compartir!
---
---

Camera: Nikon D7000 | Lens: Nikon AF-S DX NIKKOR 35mm f/1.8G || Cámara: Nikon D7000 | Objetivo: Nikon AF-S DX NIKKOR 35mm f/1.8G