I am very excited to make this publication today because it is very special for me, from the realization of the photographs, what it symbolizes and the people. These two girls are my two most recent models that I have and since the time that we have been working they have become two beautiful friends both with them and with their family is super cool everything, we work comfortably every time there is a project or an idea to do. These two portrait photographs were so unexpected because I wasn't really planning to do them, they are one of those photographs that show a reality, the reality that we or at least I feel through them in terms of work, in the middle of the poses I captured a photograph that I liked very much how both of them looked, In the seriousness of the work and with seriousness I mean what they should transmit in the concept, but suddenly something I said that caused them both thanks and fortunately I was ready to capture that moment and by ready I mean with my finger on the button to capture that picture which I did not look for but I love the result.
Me emociona mucho hacer esta publicación el día de hoy porque es bastante especial para mi, desde la realización de las fotografías, lo que simboliza y las personas. Estas dos chicas son mis dos mas recientes modelos que tengo y desde el tiempo que hemos estado trabajando se han vuelto dos bonitas amigas tanto con ellas como con su familia es super genial todo, trabajamos cómodamente cada vez que hay un proyecto o alguna idea que realizar. Estas dos fotografías retratos fueron tan imprevistas porque realmente no estaba en plan hacerlas son de esas fotografías que muestran una realidad, la realidad que nosotros o almenos yo a través de ellas siento en cuanto al trabajo, en medio de las poses capte una fotografía que me gusto bastante como se veían ambas, en la seriedad del trabajo y con seriedad me refiero a lo que deben trasmitir en el concepto, pero de pronto algo dije que les ocasiono gracias a las dos y yo por fortuna estaba listo para capturar es momento y con listo me refiero a con mi dedo en el botón para capturar esa fato la cual no busque pero adoro su resultado.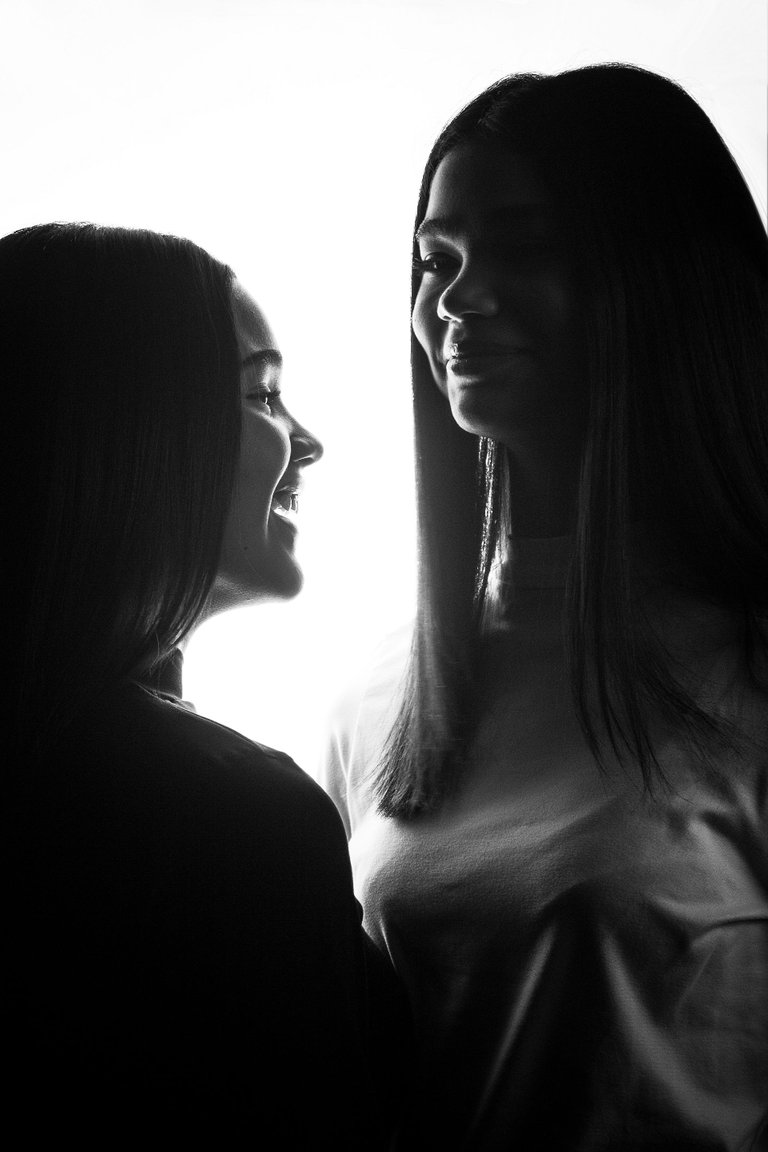 And I feel that this is how the best pictures turn out, without planning and from one moment to another because we started the session wanting to have a serene result and we got a much better and more complementary result, I feel that this is also thanks to the chemistry that exists in the work team and for being the two of them, sisters and somehow I feel that this was crucial for these portraits, glad to have done this and I hope you like it friends.
Y siento que asi es como resultan las mejores fotografías, sin planear y de un momento a otro porque iniciamos la sesión queriendo tener un resultado sereno y obtuvimos un resultado mucho mejor y mas complementado, siento que esto también es gracias a la química que existe en el equipo de trabajo y por ser ellas dos, hermanas y de alguna forma siento que eso fue crucial para estos retratos, encantado de haber realizado esto y espero les agrade amigos.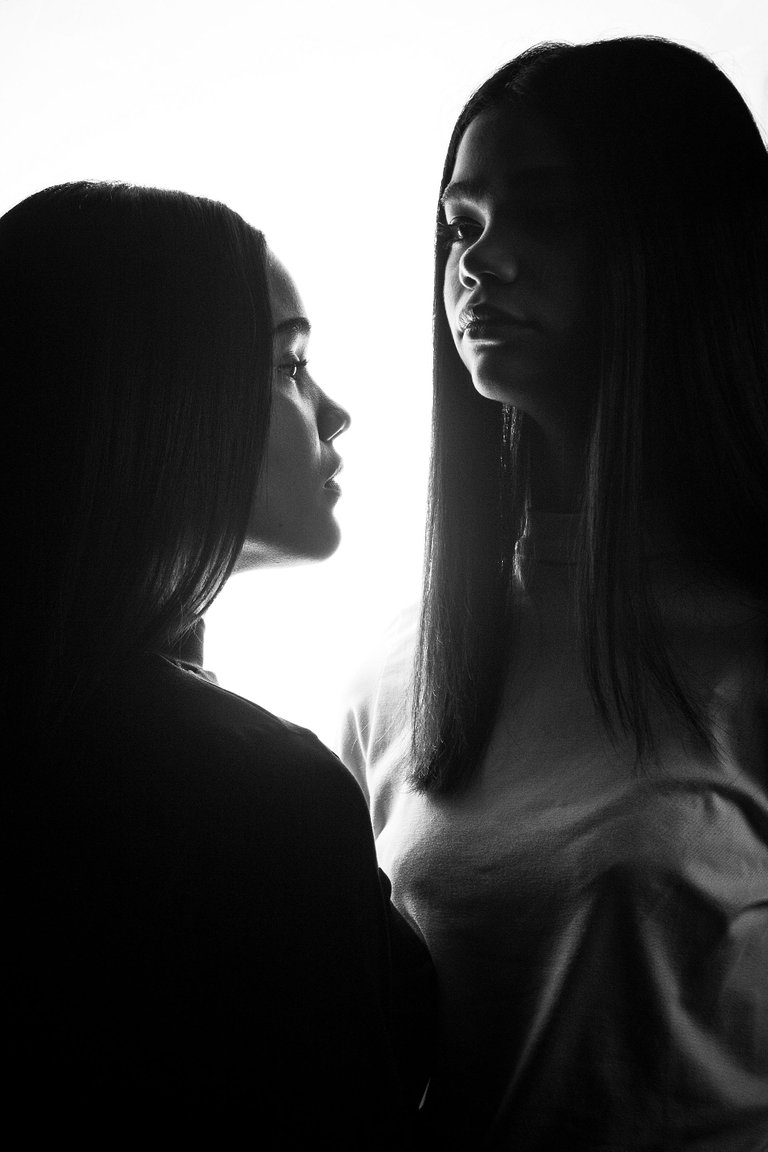 Account where I upload my personal content | Cuenta donde subo mi contenido personal
José Luna
Account where I upload my professional content | Cuenta donde subo mi contenido profesional
Jlphotographyart
Cámara utilizada en esta sesión: Canon EOS REBEL T3
Objetivo Canon: 18-55mm
Programa de edición: Adobe Photoshop CS6
Camera used in this session: Canon EOS REBEL T3
Canon Lens: 18-55mm
Editing program: Adobe Photoshop CS6