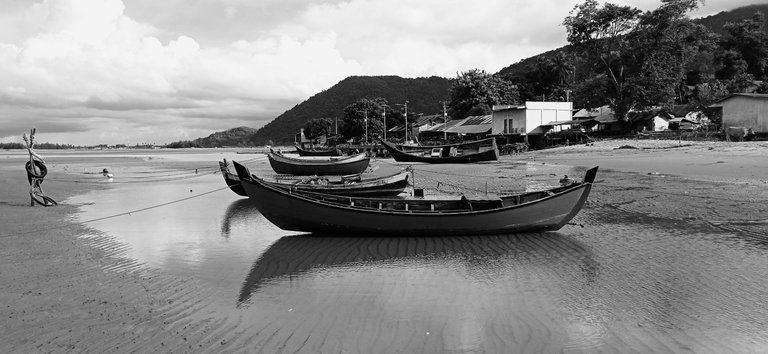 There were times the boats had to wait. There is no point in heading out to sea when the sea retreats for some time, the tide ebbs, and leaves behind it the vast sand field that separates it from the fisherman's village.
The boats waited hopelessly. The bows of the boats still facing the sea paint a romantic scene. Like a longing that will soon be released.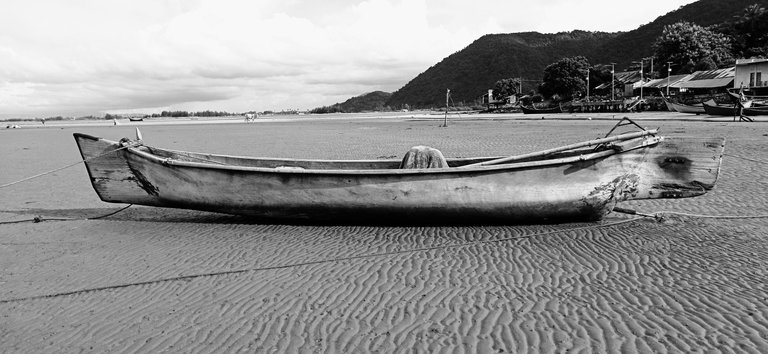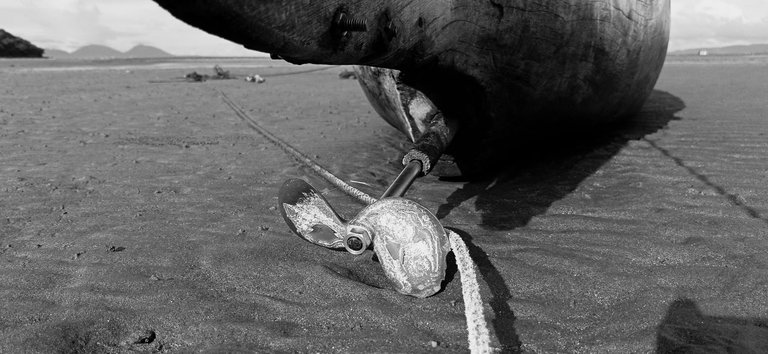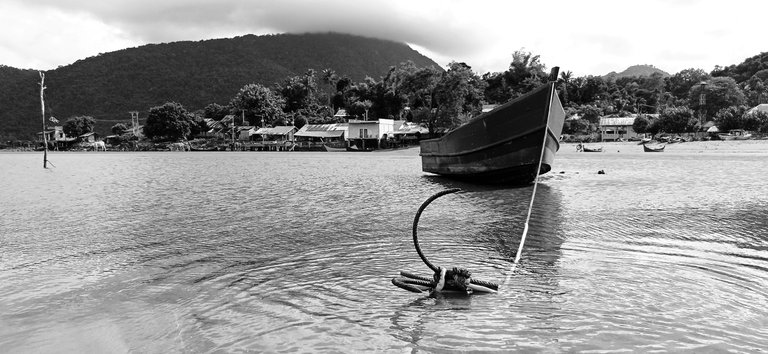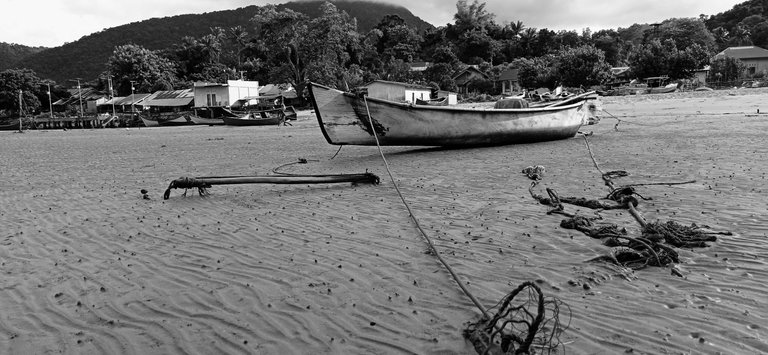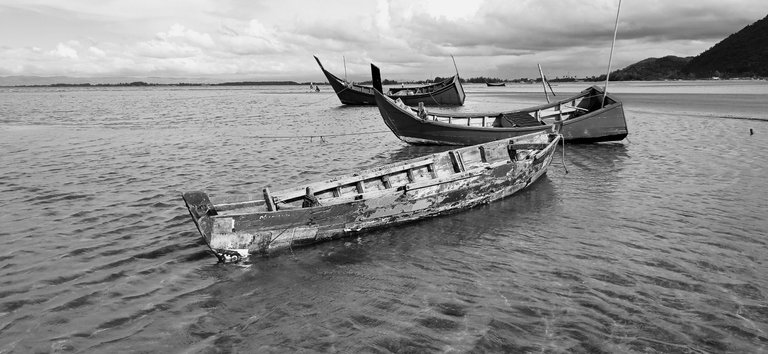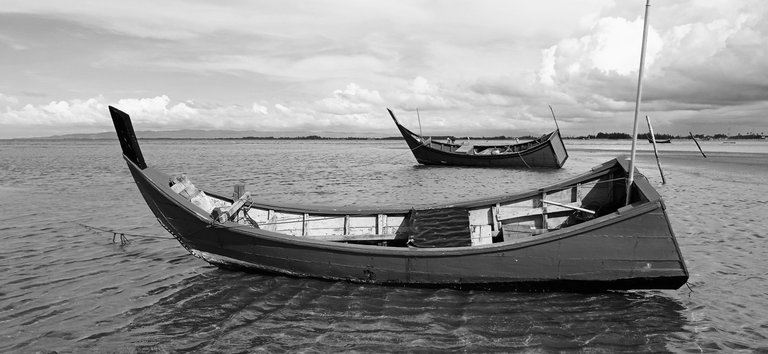 Meanwhile, far from the Fisherman's Village, the ripples seemed to be playing calm and spoiled rhythms. Nothing to worry about. The boats can enjoy their rest time without any disturbance.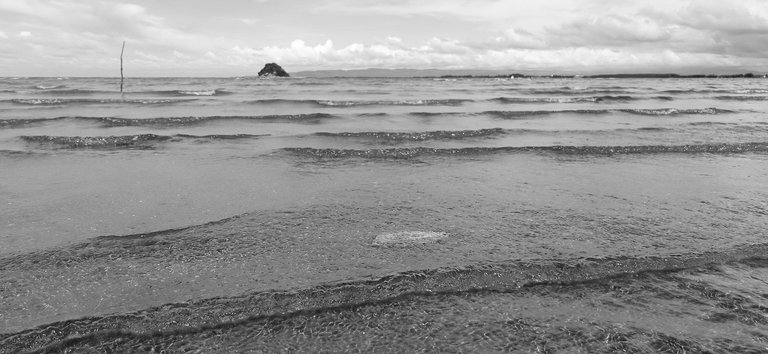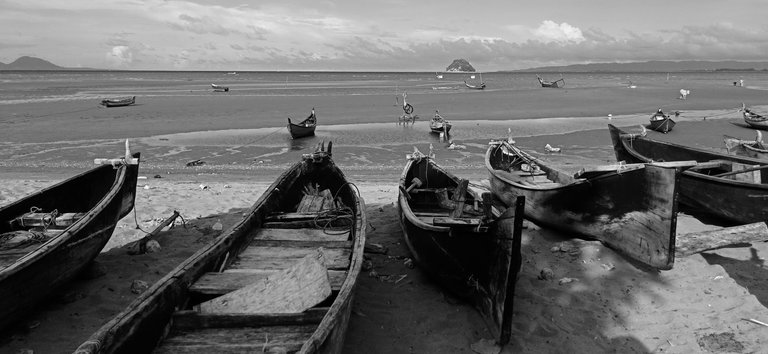 The herd of cows, at such times, can descend to the beach sand. They also need saltiness.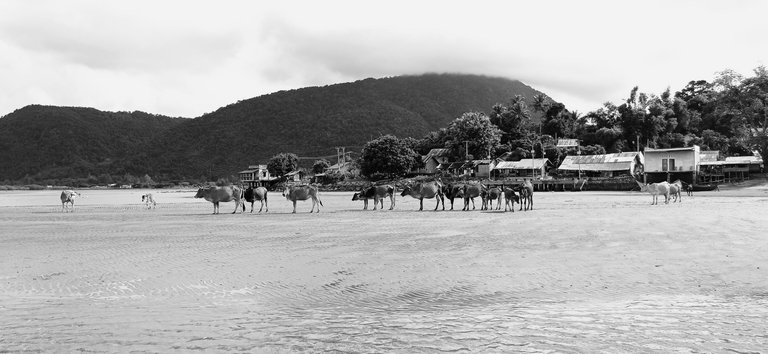 However, not all activities stop when the sea is low tide. It was the perfect time for some fishermen to catch fish in the shallow water. That's a difficult thing to do at high tide. These fish do live in coastal waters. At low tide, they are easier to find. Some types of fish is a type of food that is quite tasty. Some of them, although delicious to eat, their bodies are covered with spiny scales so they are often released back into the water.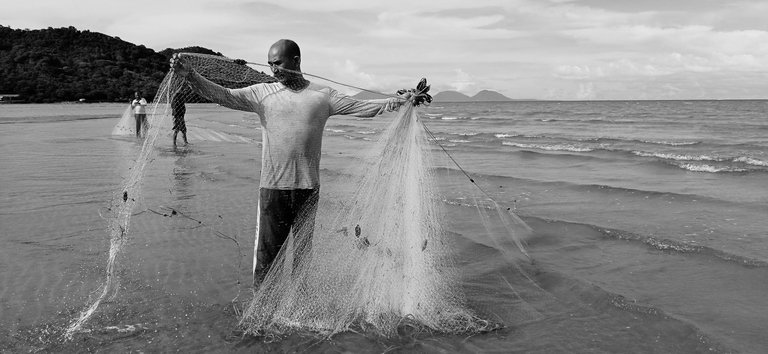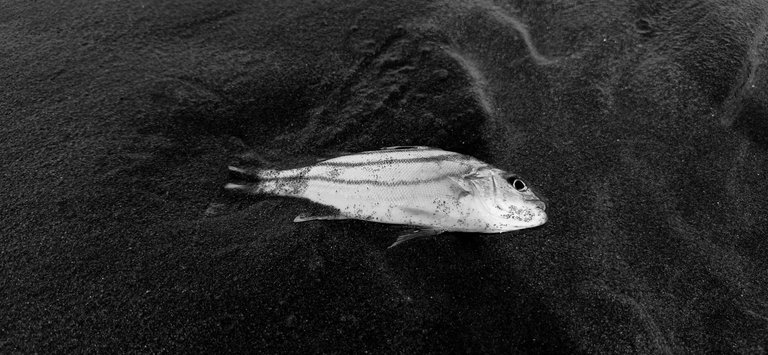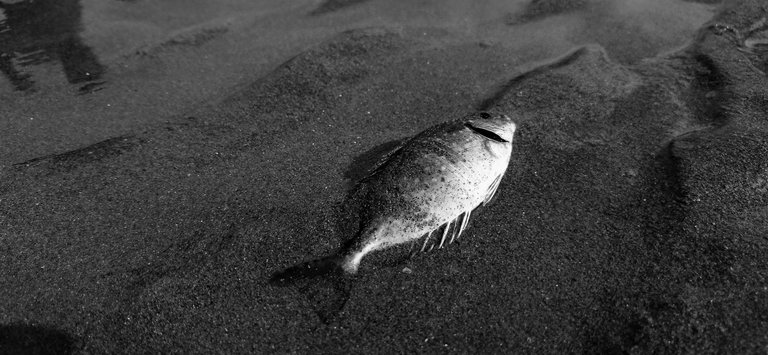 Fisherman's Village, although sometimes looks very quiet, but that does not mean there is absolutely no activity there. It's just that conversations with nature there often take place with only eye contact.
This is my entry for the #monomad challenge.