"La seducción era tanto una ciencia como un arte, una combinación de habilidad, disciplina, proximidad y oportunidad. Mayormente proximidad."
Dan Simmons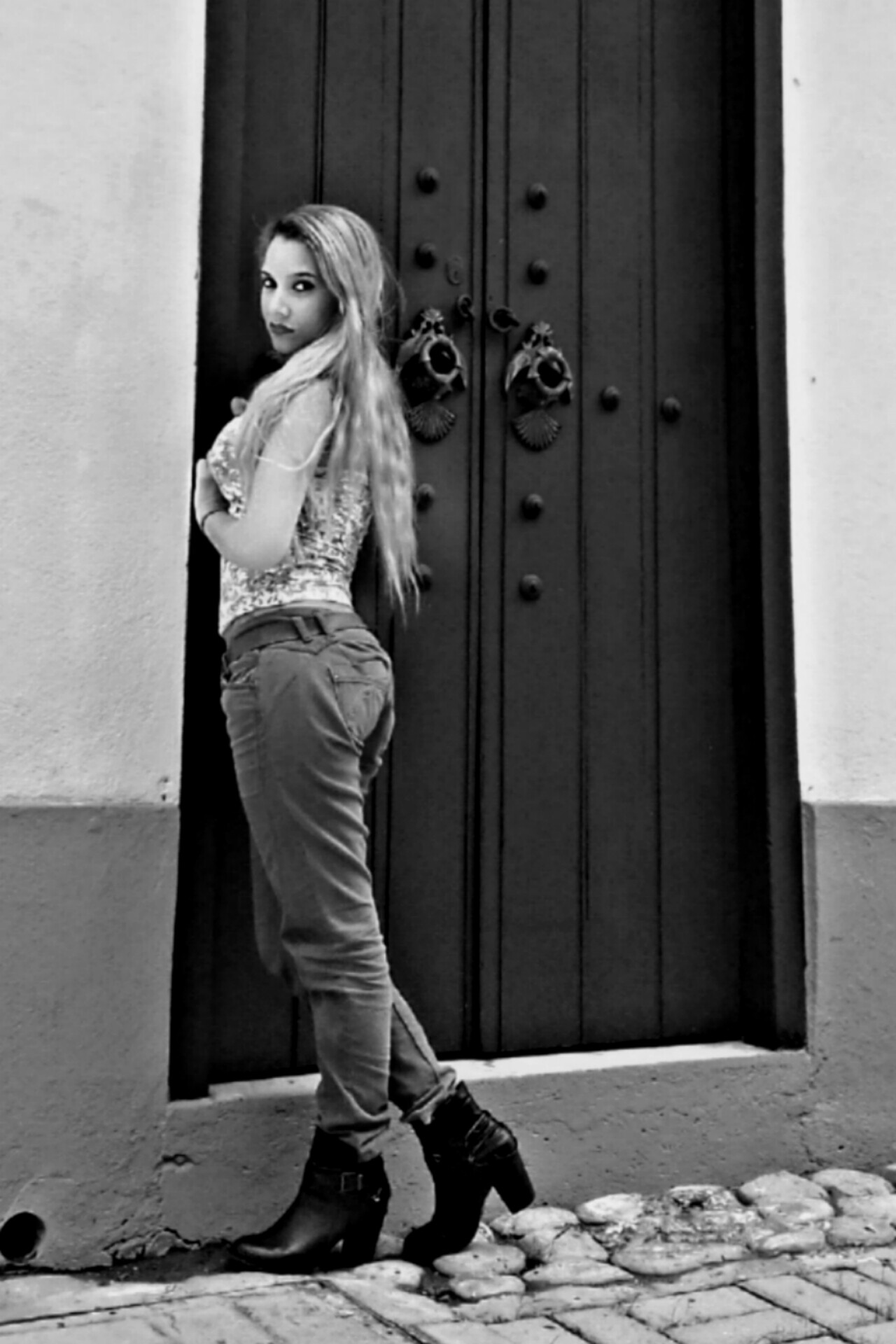 El Arte de la Seducción
La seducción es el acto de inducir y persuadir a alguien con el fin de modificar su opinión, o hacerle adoptar un determinado comportamiento o actitud​. En otras palabras, también significa atraer o conquistar a una persona utilizando los recursos necesarios para ello.
Para seducir hay que dominar diferentes habilidades de comunicación y distintas habilidades sociales, pues es un acto que se lleva a cabo entre dos personas.
Con respecto a la seducción hay dos ideas fundamentales. La primera, que se puede aprender a seducir. La segunda, que es una habilidad muy importante no solo para conquistar a una persona, sino también para lograr cualquier objetivo en la vida, ya sea un aumento de sueldo, conseguir un trabajo en una entrevista o mantener una amistad.
Esta fotografía que forma parte de mi archivo personal, la tomé durante una improvisada sesión fotográfica realizada durante una breve visita realizada al casco histórico de Puerto Cabello, una ciudad portuaria ubicada a orillas del Mar Caribe, en el litoral venezolano.
La imagen original la intervine recientemente, haciendo uso, tal como lo he descrito en publicaciones anteriores, de las herramientas de edición de la aplicación PicsArt.

Seduction is the act of inducing and persuading someone in order to change their opinion, or make them adopt a certain behavior or attitude. In other words, it also means attracting or conquering a person using the necessary resources to do so.
To seduce you have to master different communication skills and different social skills, as it is an act that takes place between two people.
With regard to seduction there are two fundamental ideas. The first, that you can learn to seduce. The second, that it is a very important skill not only to conquer a person, but also to achieve any goal in life, be it a salary increase, getting a job in an interview or maintaining a friendship.
This photograph, which is part of my personal archive, was taken during an improvised photo session during a brief visit to the colonial town of Puerto Cabello, a port city located on the shores of the Caribbean Sea, on the Venezuelan coast.
I recently edited the original image, making use, as I have described in previous posts, of the editing tools of the PicsArt application.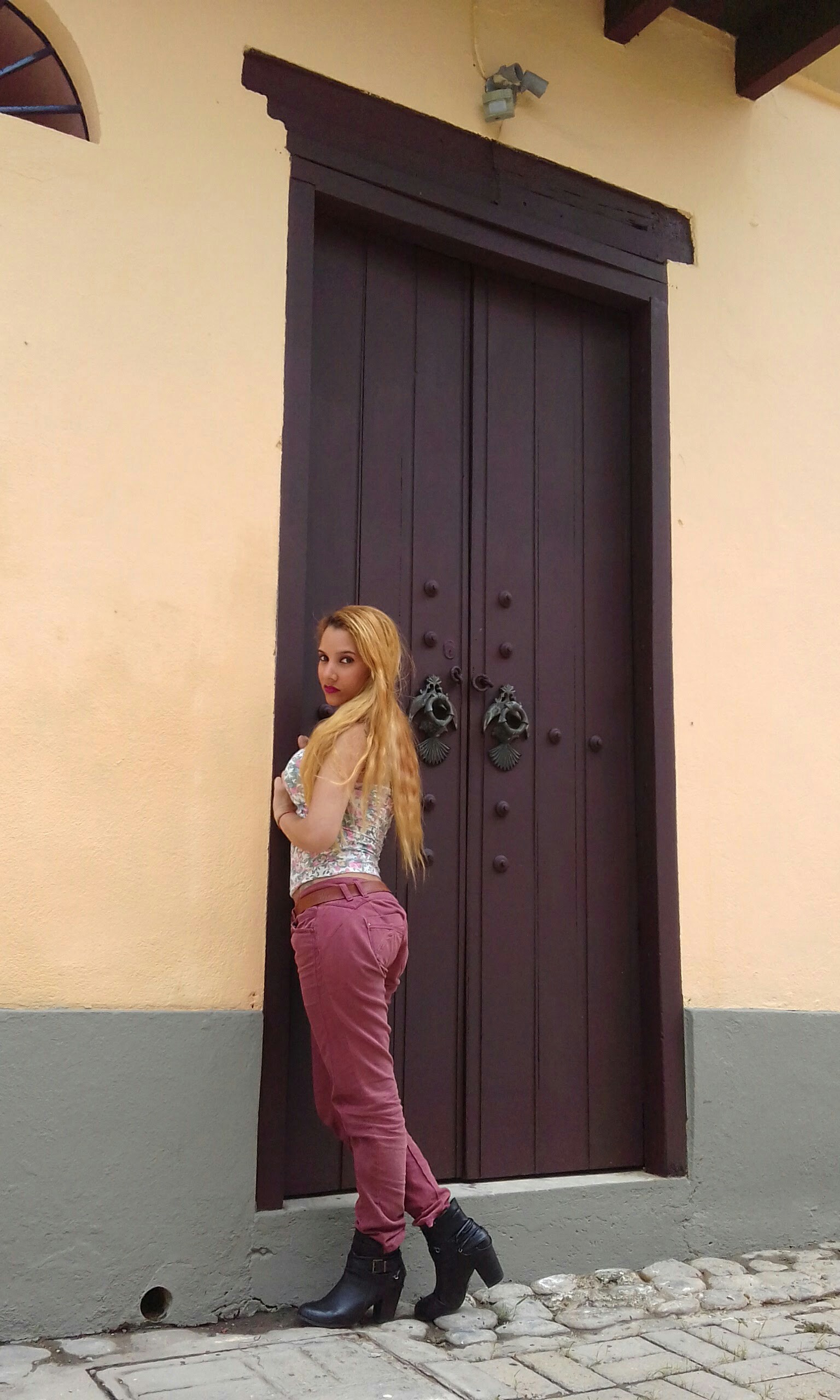 This is my entry for the #monomad challenge. This is an initiative of @monochromes. I hope you enjoy it.
Esta es mi participación para el desafío #monomad. Esta es una iniciativa de @monochromes. Espero que lo disfruten.

Cámara: Samsung Galaxy J1 mini prime
Editor: PicsArt
Locación: Puerto Cabello, Carabobo, Venezuela
Fecha: 26-03-2017
Si les gustó este Post, los invito a apoyar mi trabajo siguiendo mi cuenta @manuelgil64 dejando sus comentarios y votando
¡Gracias!