Sometimes we forget how much we depend on technology and modern conveniences, yesterday I had an experience that made me recognize all this, I will keep it short, my data package for my cell phone expired, I ran out of money on my debit card and I didn't have cash either, I had thought about withdrawing some from the internet, but the power was cut and I was also without internet because the wifi was out haha.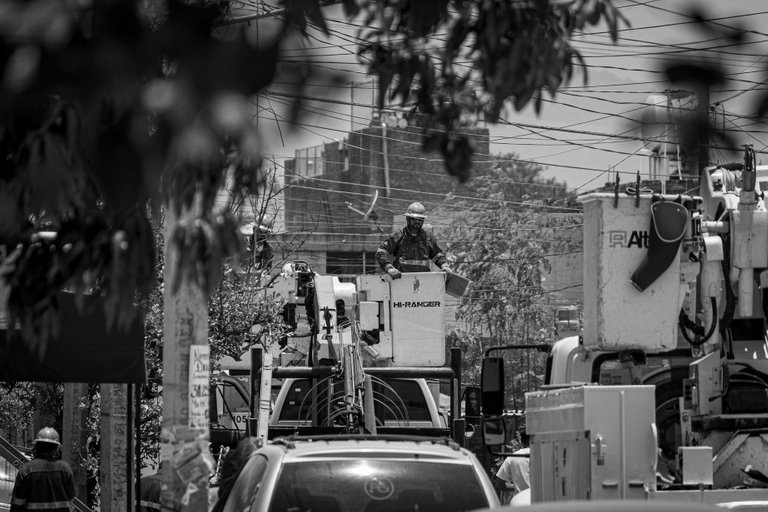 With all the heat I was feeling I went out to check the streets to see what was going on, until I found these people working on the electrical wiring, yes, in Mexico the wires are still overhead, and that causes many problems with the rainy season that is starting, so that's why they were working yesterday.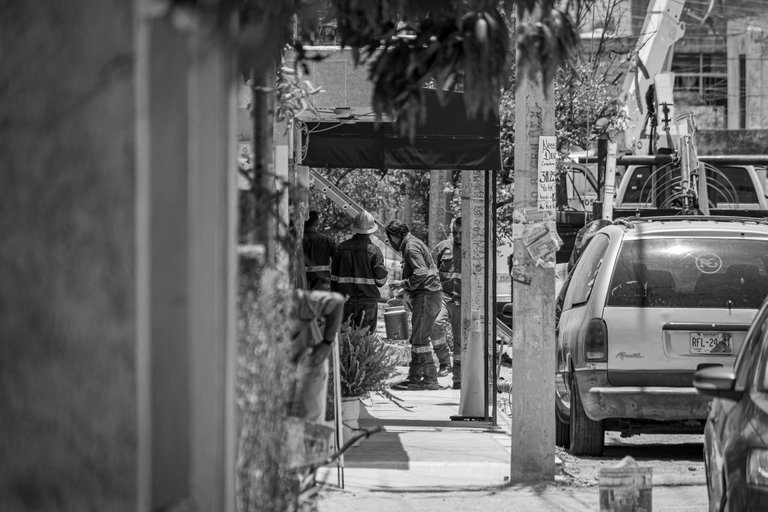 I'm not going to lie, I'm afraid of electricity, so I stayed away taking pictures with the 55-250mm, while some were working high, others were trying to stay hydrated on the ground.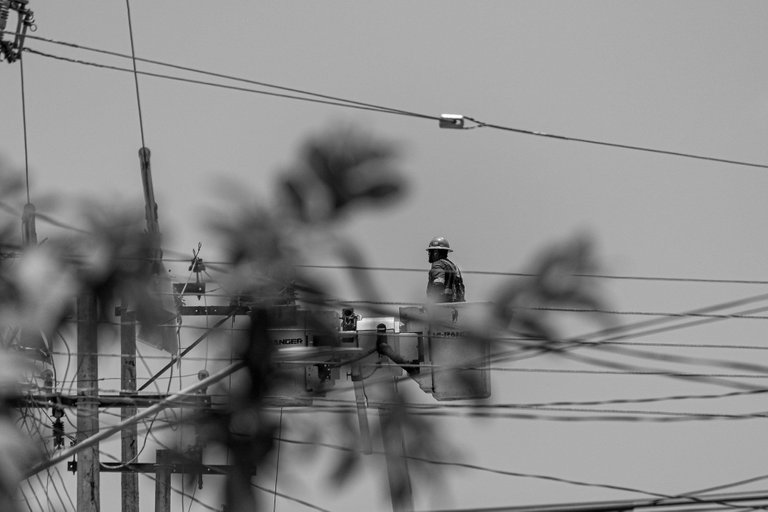 I don't want to imagine being up high and next to power lines, so yes, I admire those who work at the federal power commission, CFE in spanish.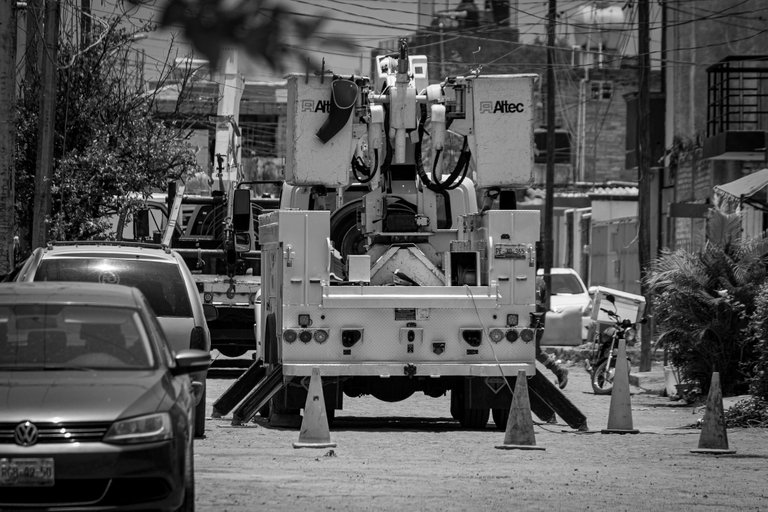 Obviously that street was closed for several hours and I was in a public park waiting for the power and wifi connection to come back on so I could withdraw cash, which got me thinking again, what will happen the day the world's internet, or our electricity systems are affected, for example by a solar flare? Will we ever stop relying on fiat money for real? Or is it wiser to always have cash?
---
All photographs are my property, taken by me, @monster-one
---
Thanks for watching my post, see you in the next one.
---
---