Hello Hiver in Black And White Community Lover
My entry this time is some pictures of black and white Photos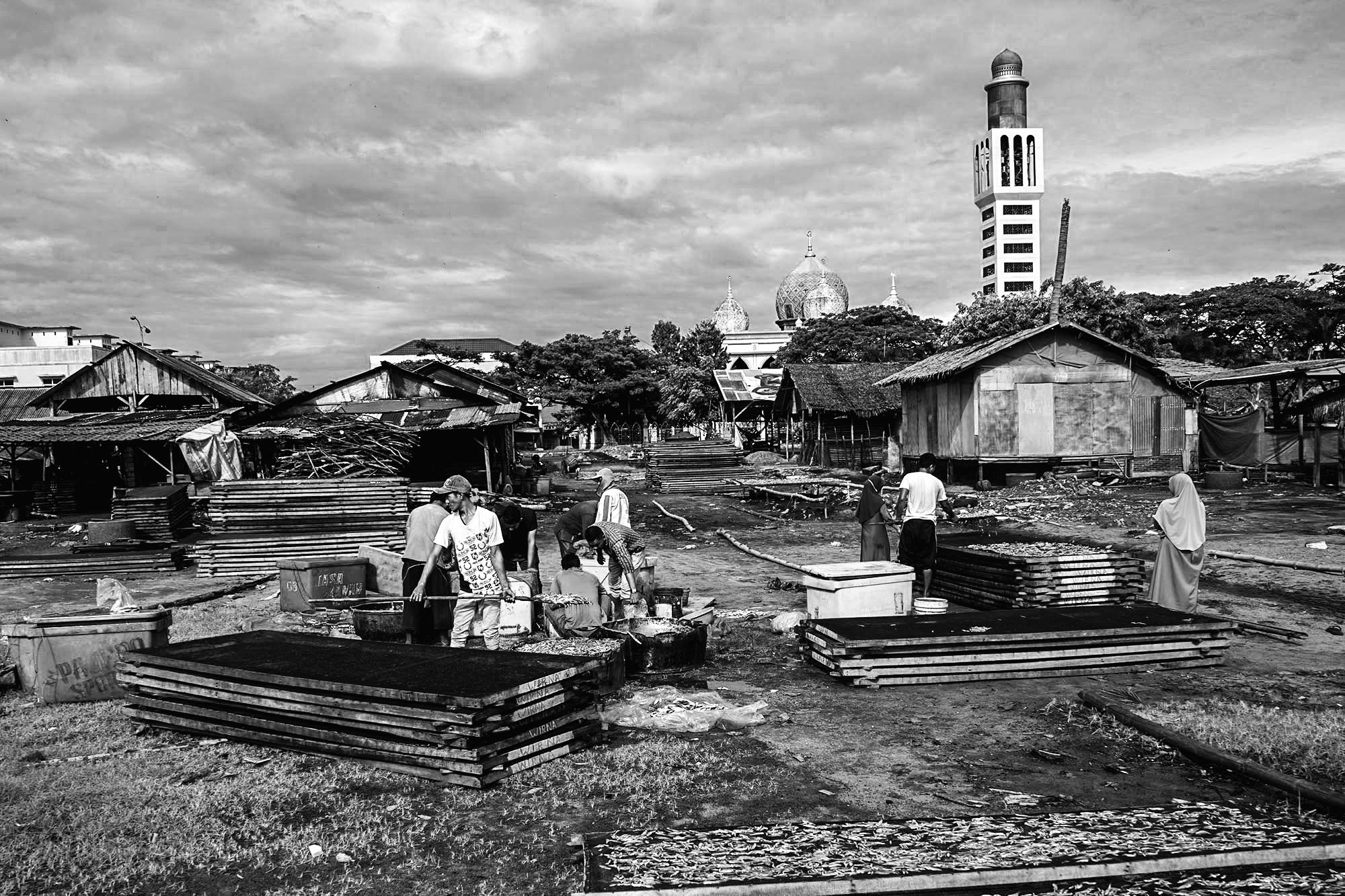 As usual, every day I always go to look for photos as my camera object. Yes, because this is also my job as a photojournalist. Well, today I focused on taking photos about the activities of fishermen in coastal areas. Usually, activities like this are carried out by men. However, this morning I saw women doing it. Of course this kind of atmosphere is interesting to me. Without thinking, I immediately approached those who were on the move. Well, before I take pictures, of course I always start with a short interview with them. Because I want to dig up information about the activities they do. In addition, I can also ask permission to take pictures of those who are working. After I was given permission, I took pictures of the fishermen's activities. After everything was done, I went back home and edited some photos for me to submit to the news agency where I work. The rest, I post on the blog as usual. Well, here are some photos that I showed and also entered in the black and white photography challenge contest.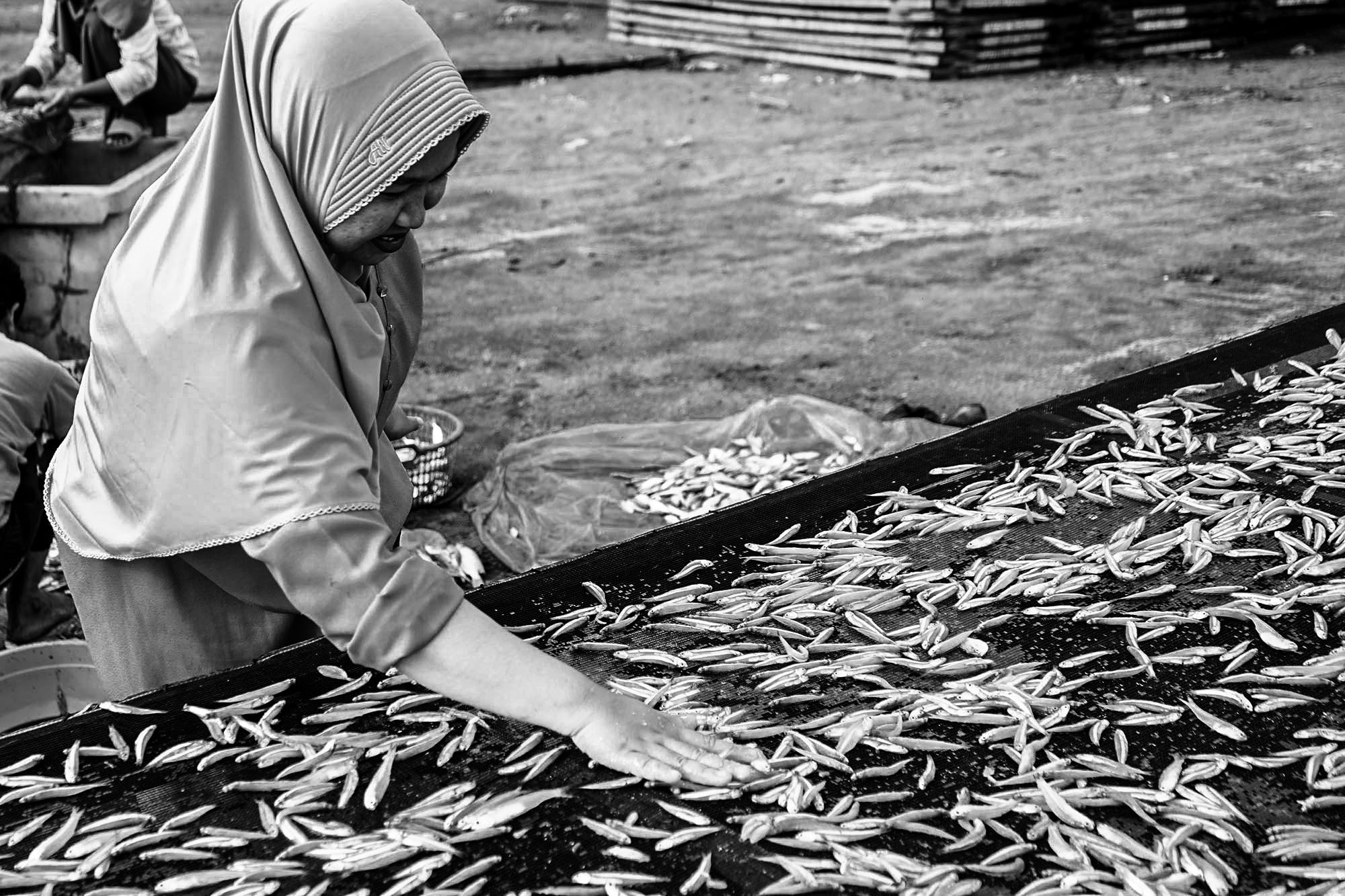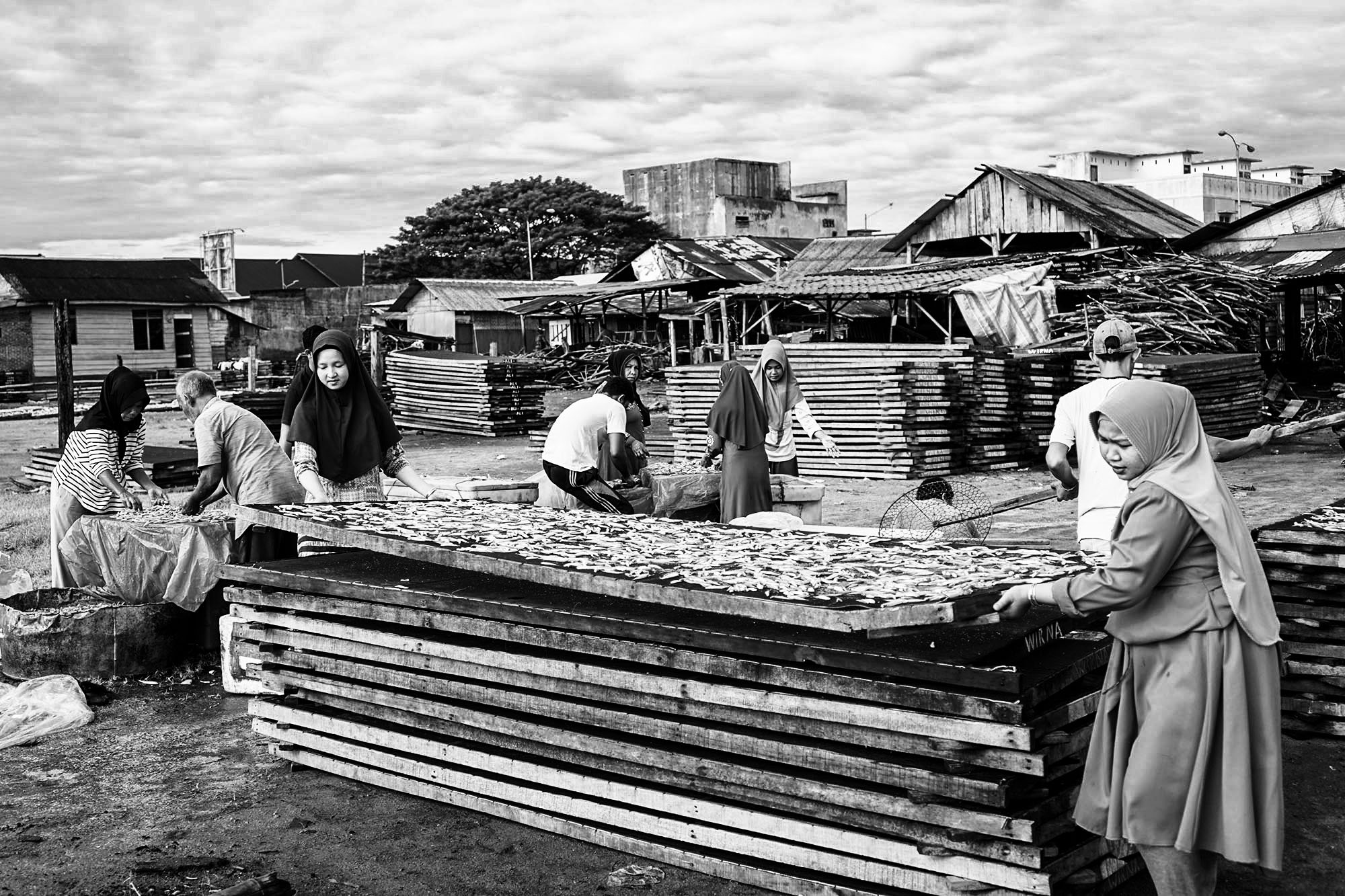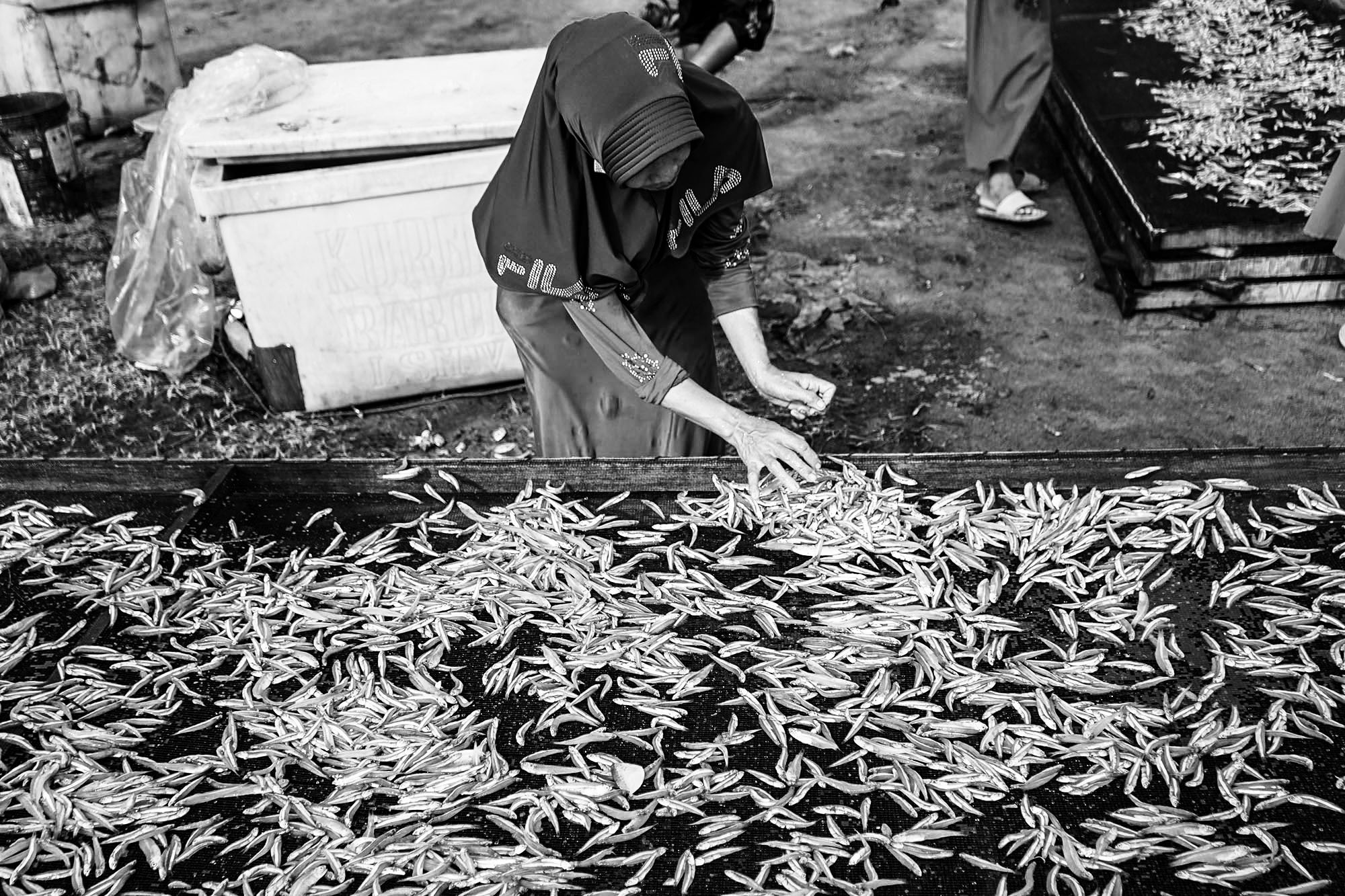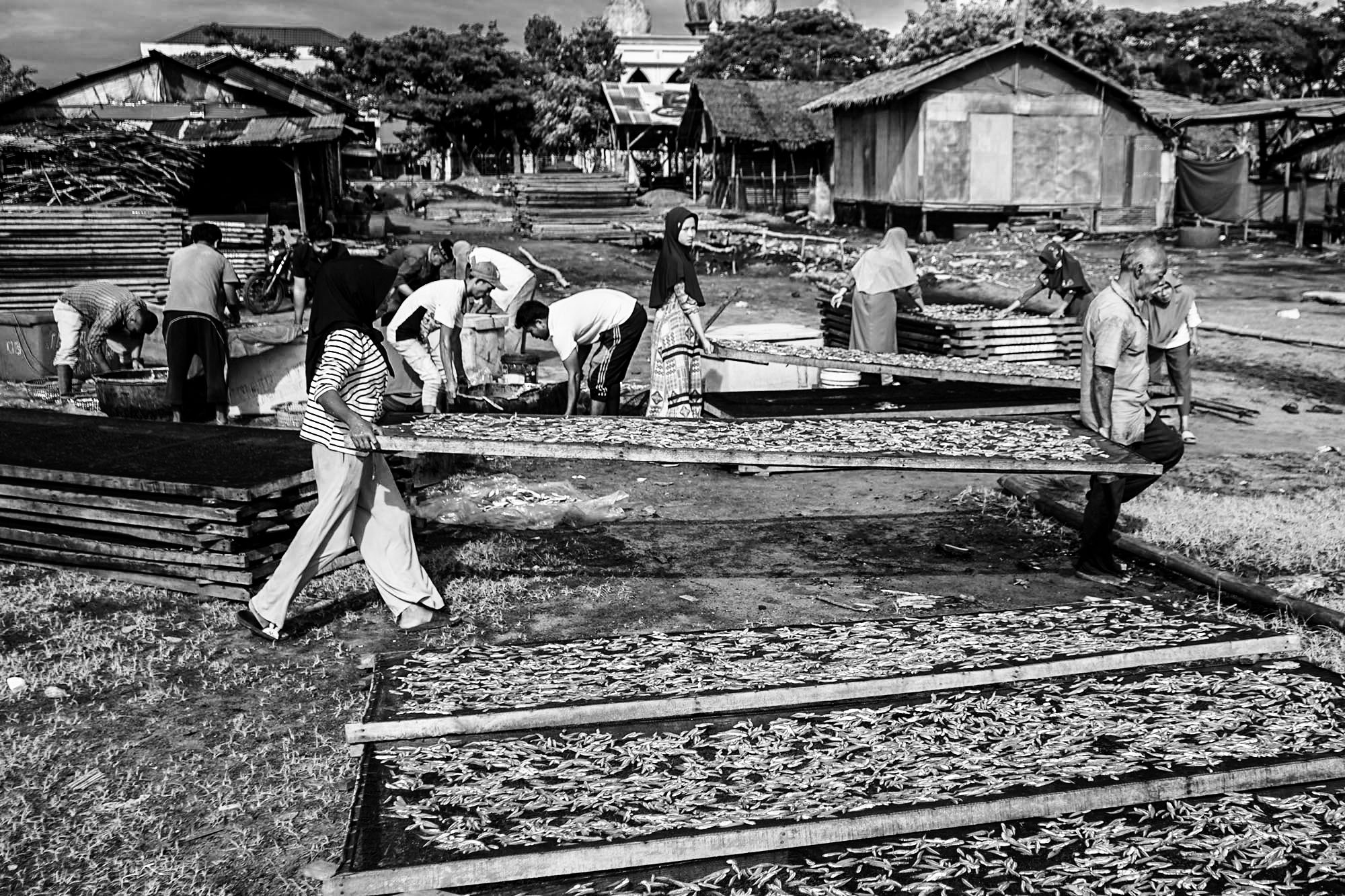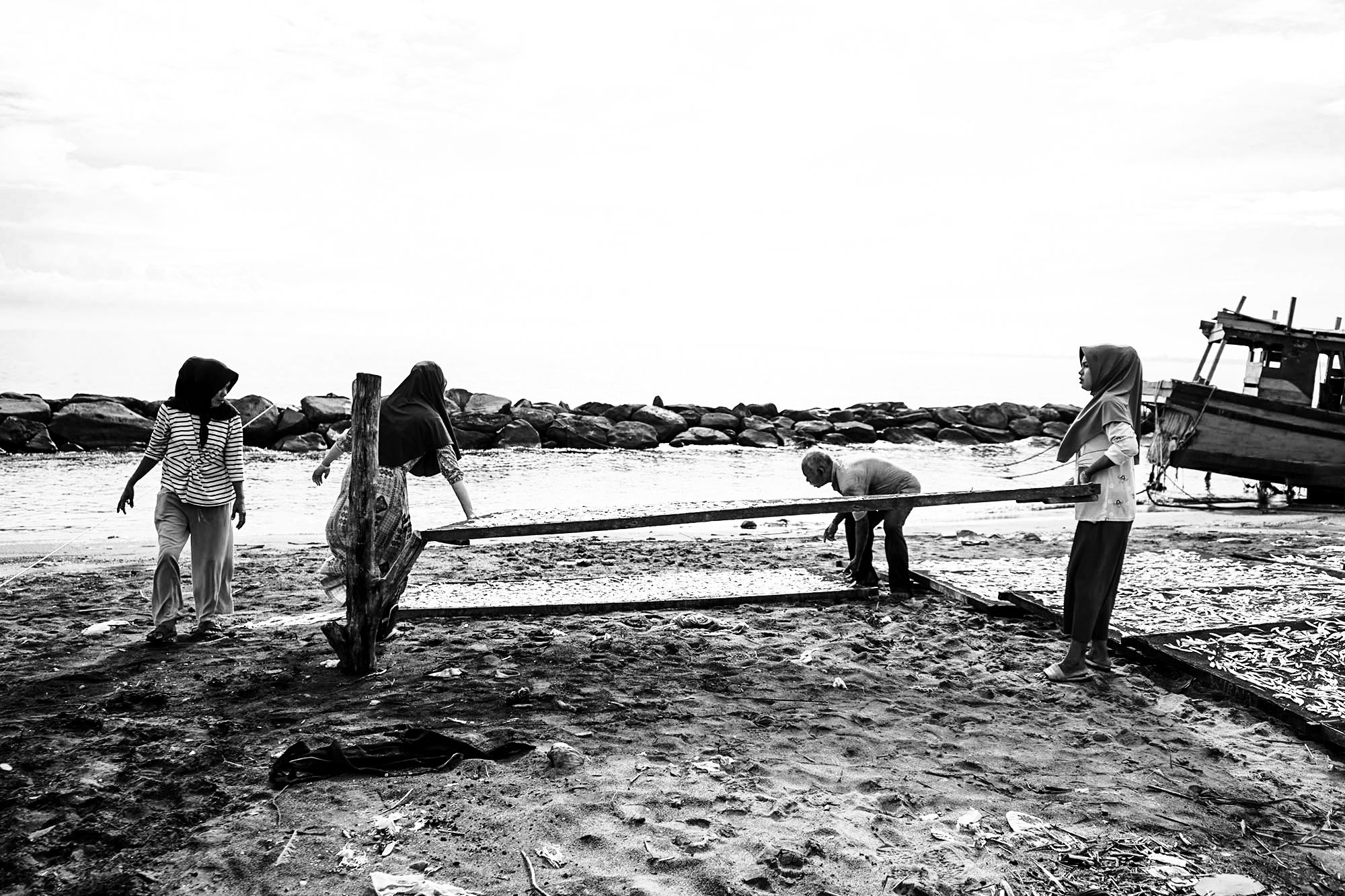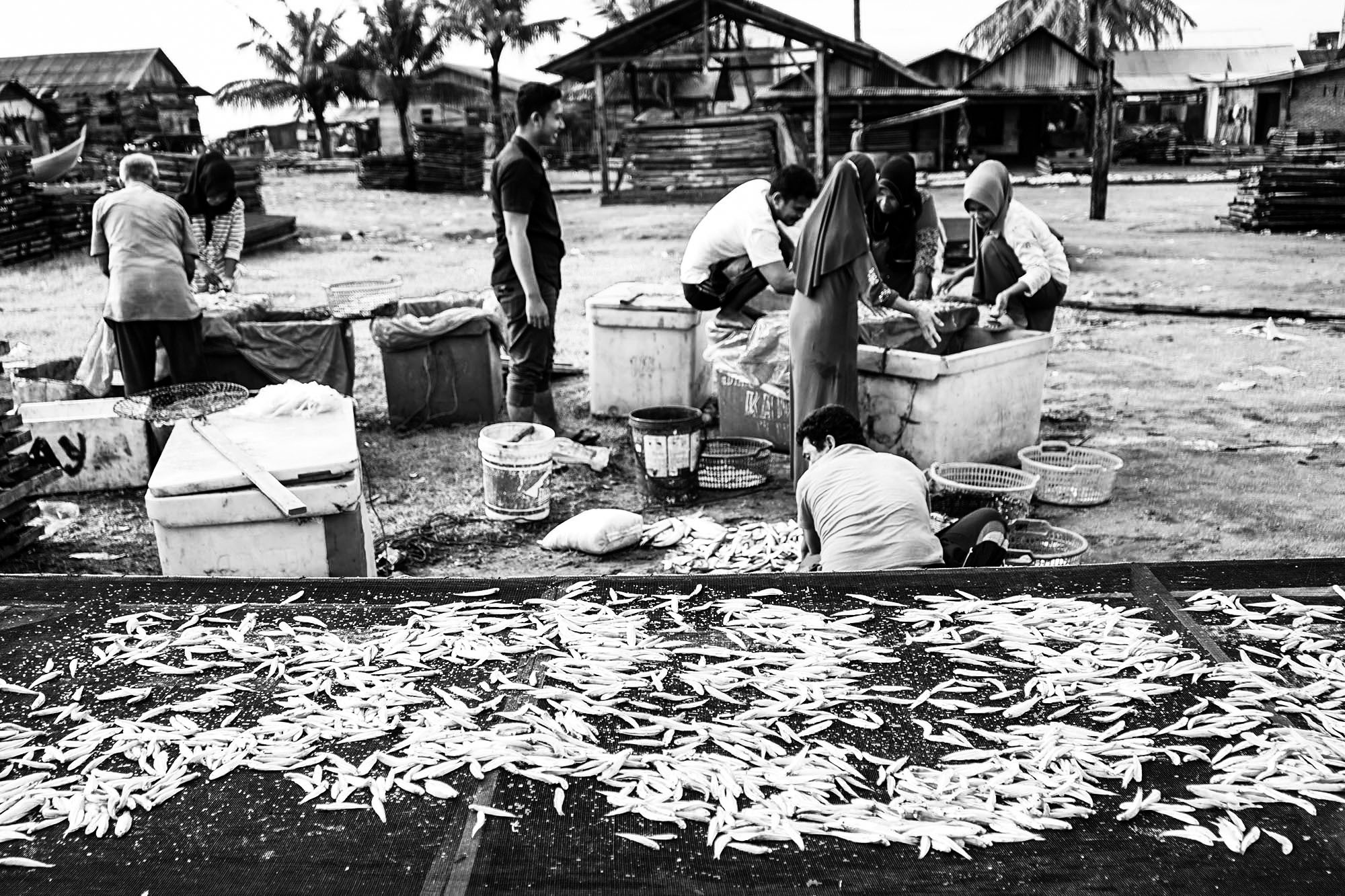 This is my entry for the daily #monomad challenge hosted and curated by @monochromes.
Alright, that's my post this time. I hope you like the photos that I share through my hive blog.
---
---

THANKS FOR VISIT MY BLOG
BEST REGARDS