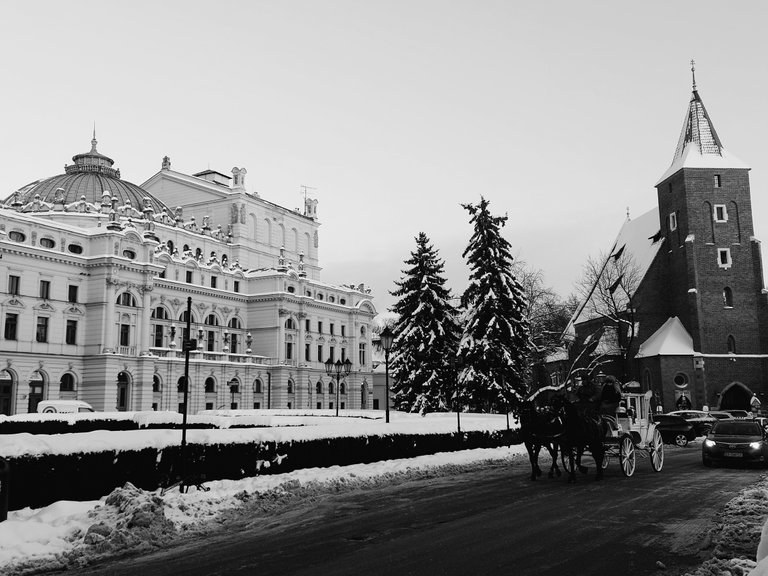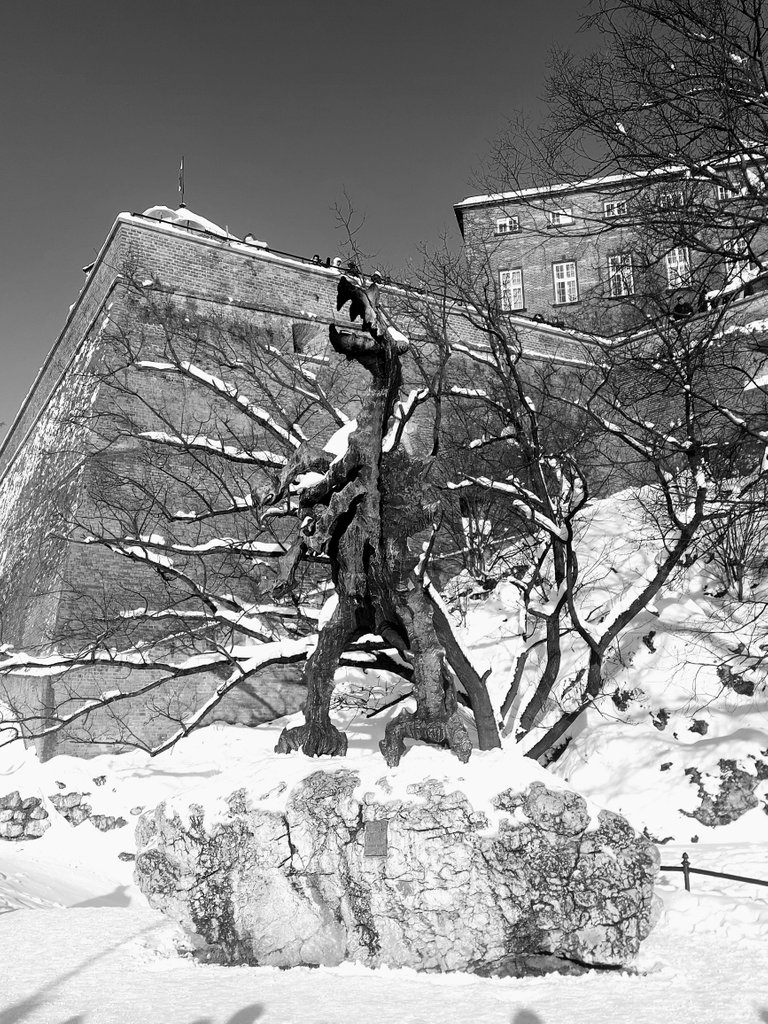 Hello to all! I was in Krakow again. Only this trip took place in a snowy winter, before Christmas. Krakow is similar to my native Lviv, these cities are even sister cities and have many similarities. I live in a mountain town with modern, beautiful houses. When I feel the need to go home to my native and beloved Lviv, I go to Krakow. There I draw strength and find inspiration.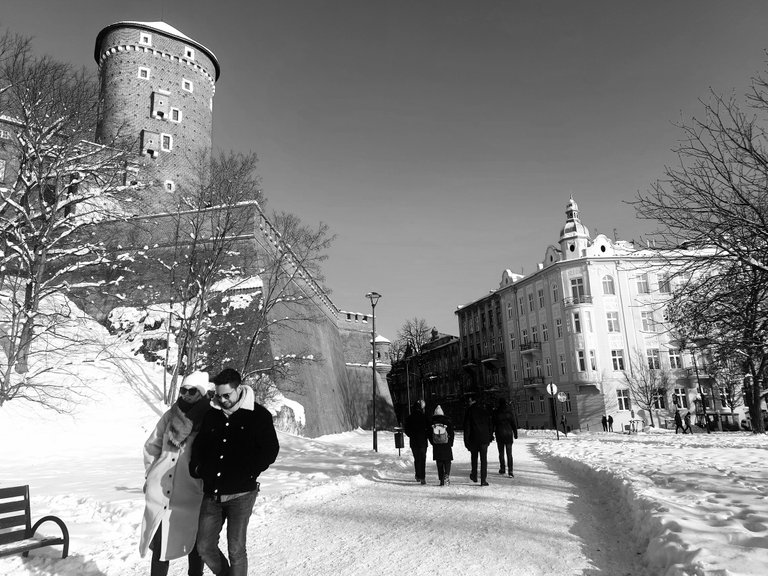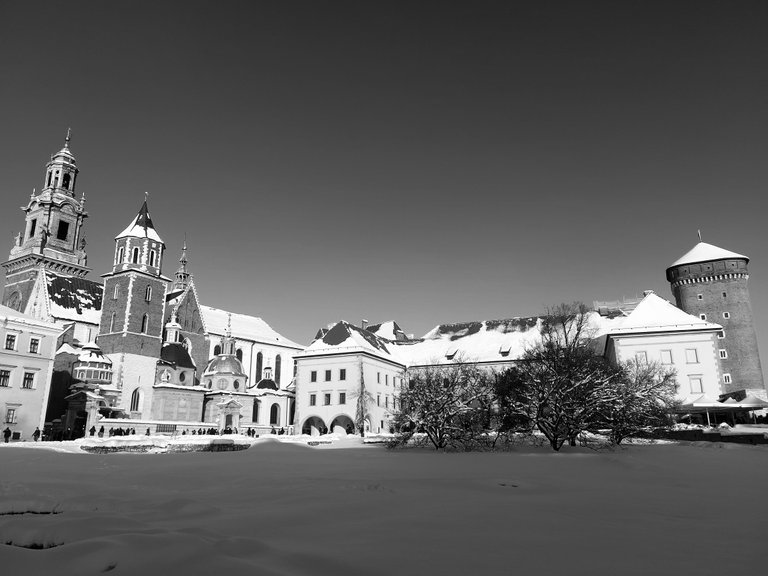 Привіт усім! Я знову була в Кракові. Тільки ця поїздка відбувалася в сніжний зиму, перед Різдво. Краків схожий на мій рідний Львів, ці міста навіть є містами- побратимами і мають багато схожого. Я живу в гірському містечку з сучасними красивими будиночками. Коли я відчуваю потребу поїхати додому до рідного і любимого Львова, то я їду у Краків. Там я беру сили і знаходжу натхнення.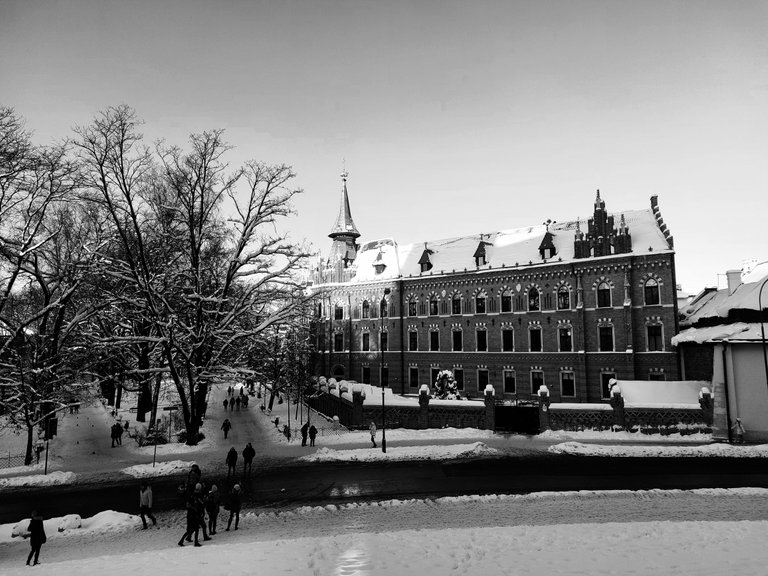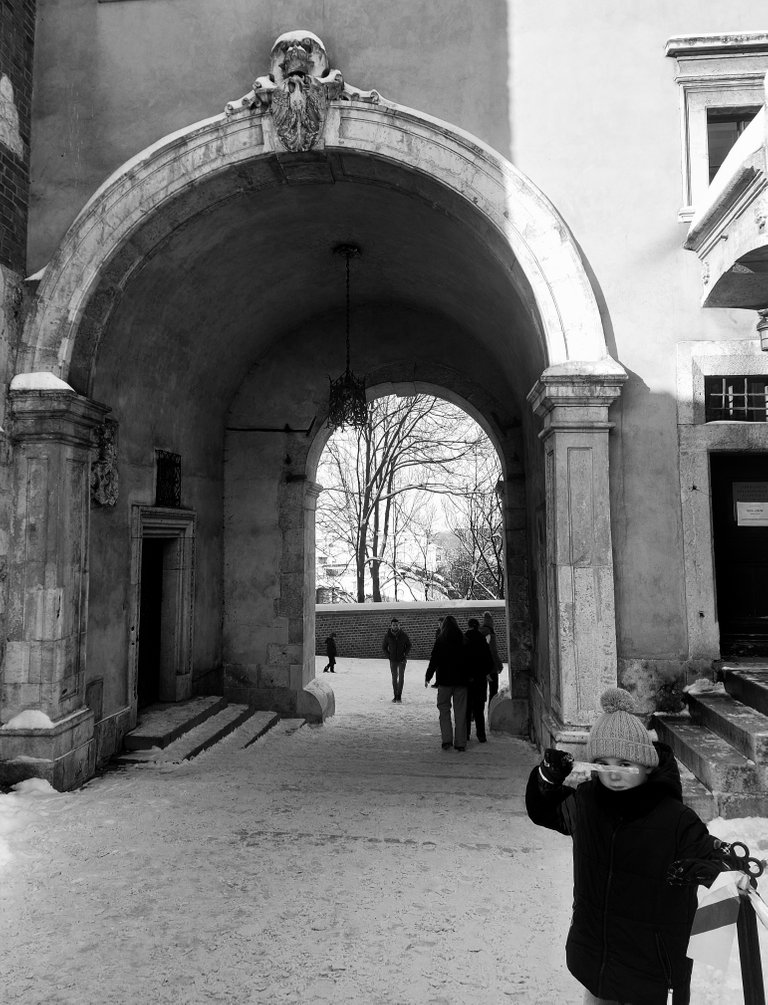 My trip to snowy Krakow brought me fresh ideas and I saw the beauty of the city in winter. Everything was almost the same, only the buildings and paths were covered with a white carpet of snow. The Wawel Castle stood majestically above the Vistula River, but the dragon at its foot did not emit fire, although many people were still waiting for it. A huge number of people were walking in small groups in the direction of the castle. I decided to follow the people coming out of the castle because I thought they knew the way to the Market Square for sure.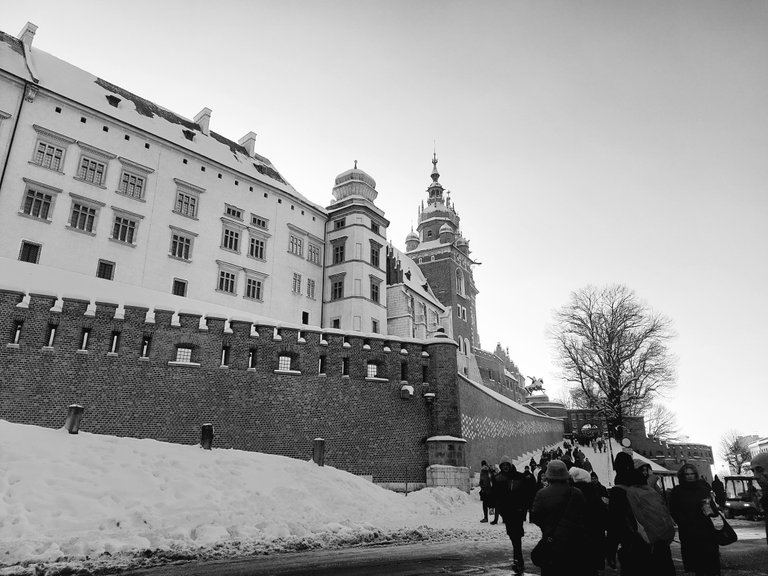 Моя подорож до сніжного Кракова принесла мені свіжі ідеї і я побачила красу міста в зимку. Все було майже так само, тільки будівлі і доріжки були вкриті білим килимом снігу. Вавельський замок велично стояв над річкою Віслою, але в підніжжі дракон не випускав вогонь, хоч багато людей все ж чекали на це. Величезна кількість людей йшли невеликими групами в напрямку замку. Я вирішила йти за людьми, які виходили з замку, тому що я подумала, що вони точно знають дорогу до площі Ринок.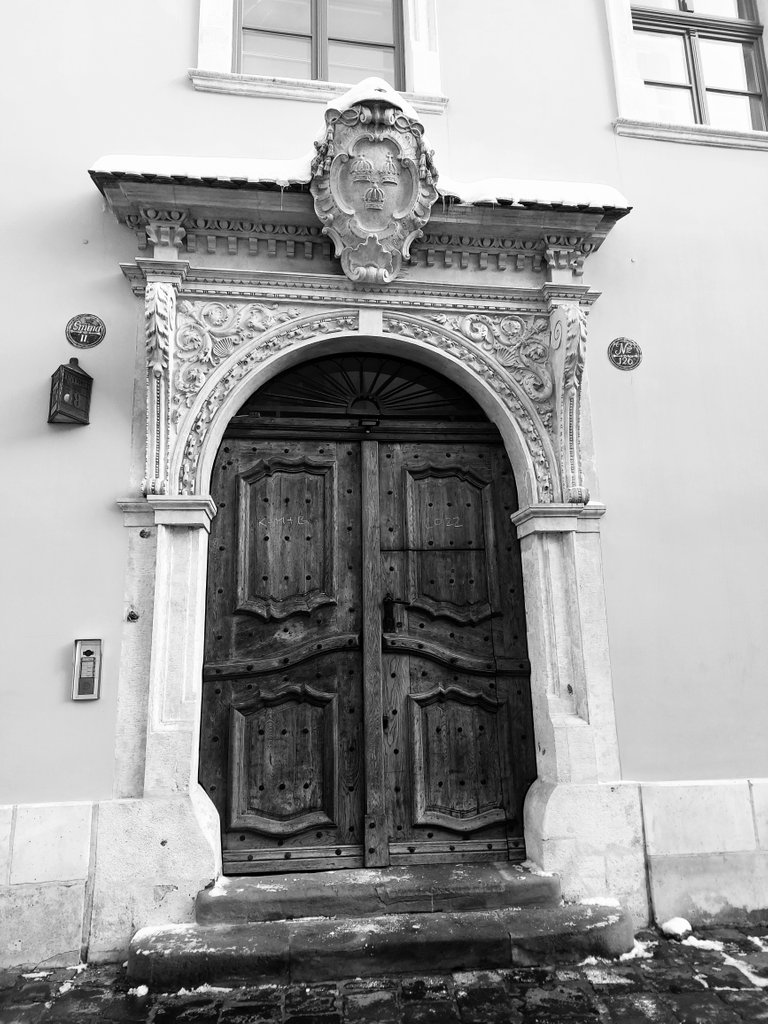 There was a chill in the air, and my son and I were walking down the oldest street, Kanonichna, in Krakow. My attention was immediately drawn to the front doors of each house. The door portals were decorated with their own unique patterns. I thought to myself that surely once upon a time, these houses on the streets of the city did not have numbers. And thanks to its beautiful front door, you could find a suitable building. Now it is a street with museums, residences and palaces. Karol Wojtyla lived in one of the houses before he became Pope John Paul II. Some buildings are equipped with hotels and restaurants.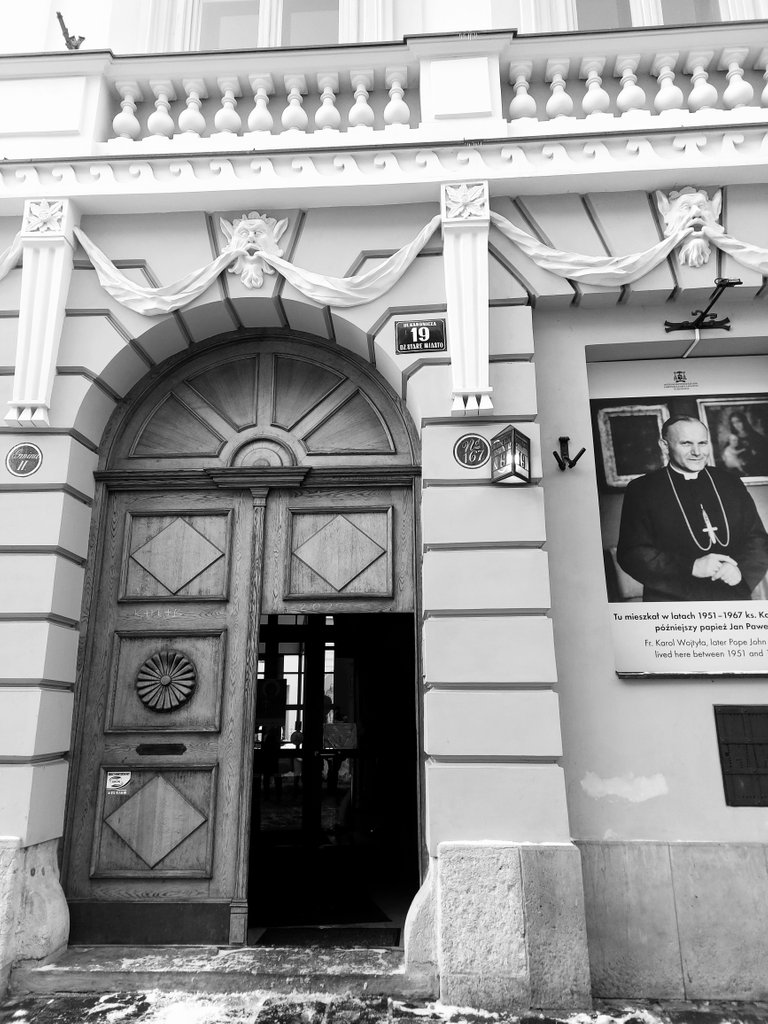 В повітрі відчувався мороз і я з сином йшла найстарішою вулицею Канонічна в Кракові. Мою увагу одразу привернули вхідні двері в кожний будинок. Дверні портали були оздоблені своїми унікальними візерунками. Я подумала собі, що напевно колись, ці будинки на вулицях міста не мали номерів. І завдяки своїми красивими вхідними дверима можна було знайти відповідну будівлю. Тепер це вулиця з музеями, резиденціямиі палацами. В одному з будинків мешкав Кароль Войтила, до того як став Папою Римським Іваном Павлом другим. В деяких будинках облаштовані готелі, ресторани.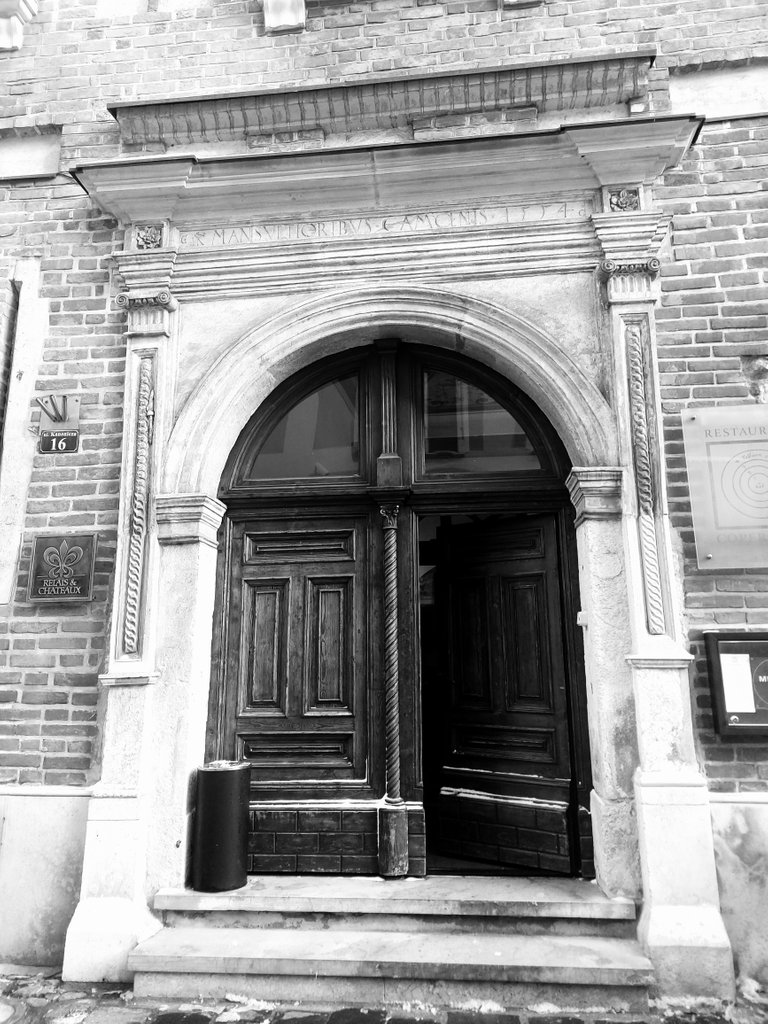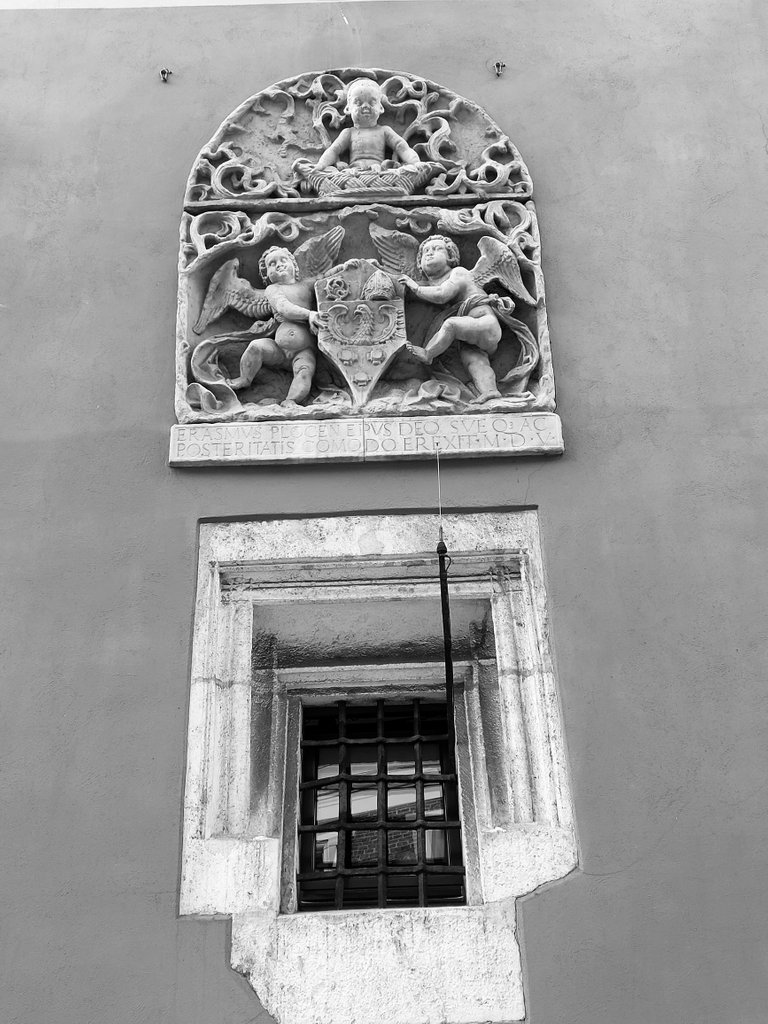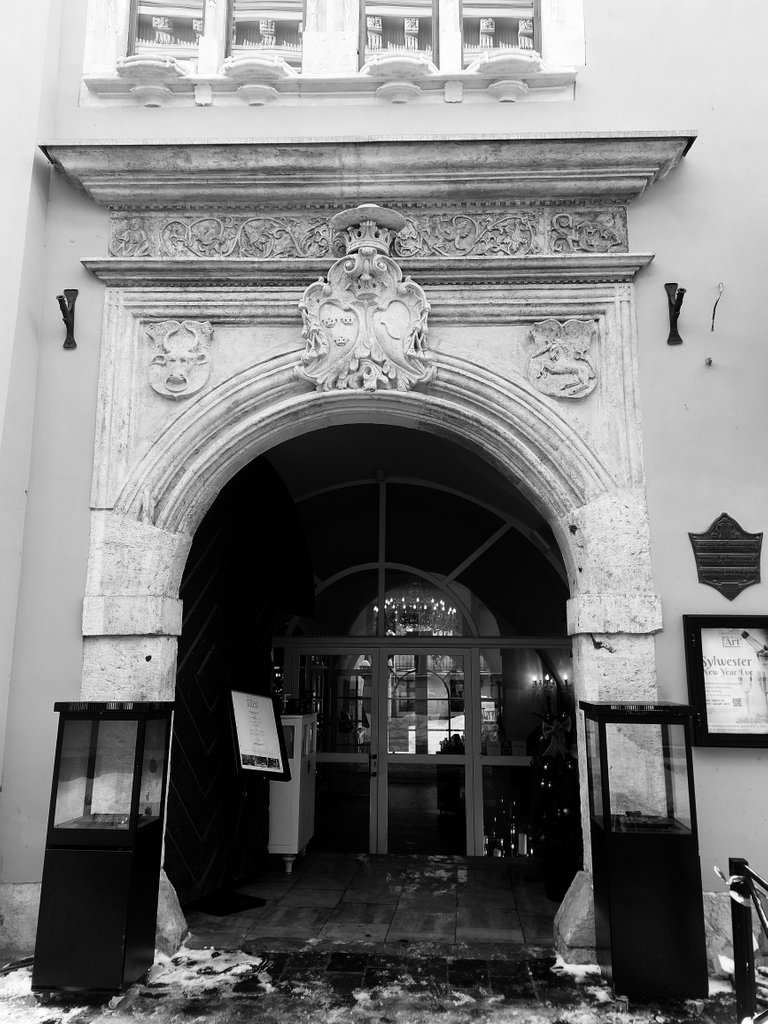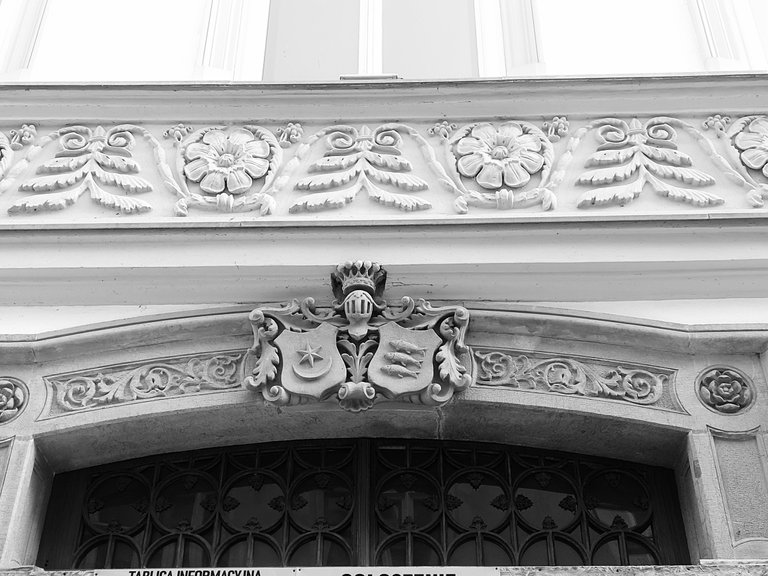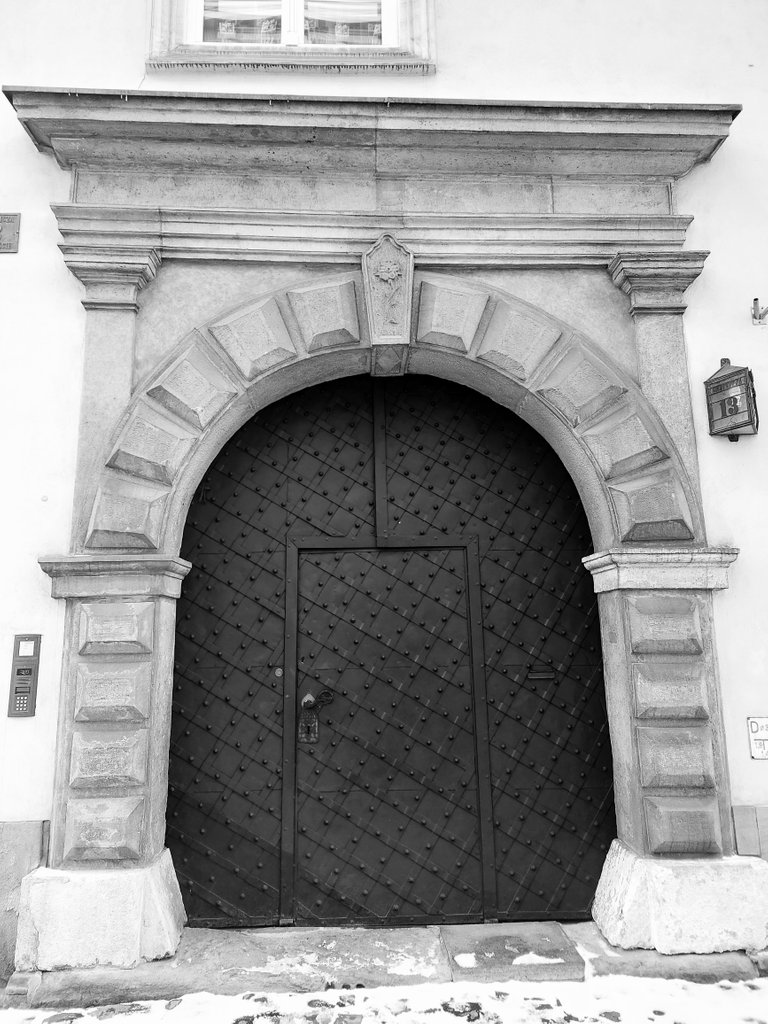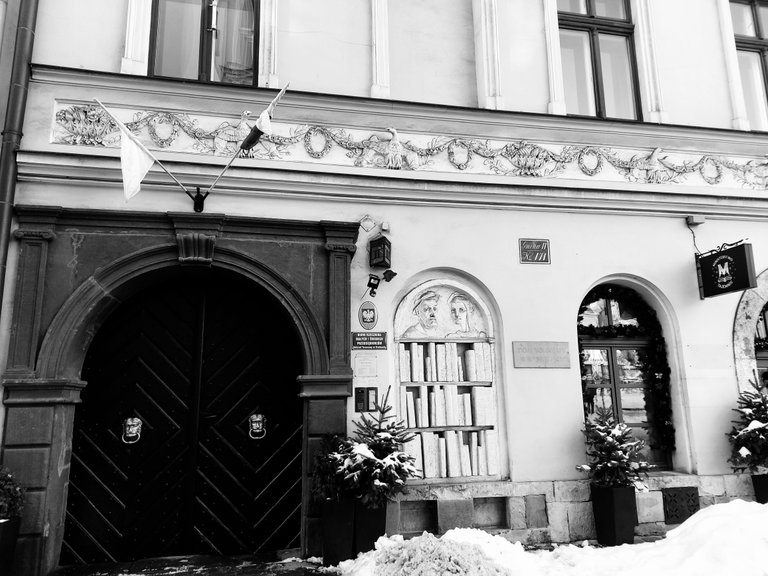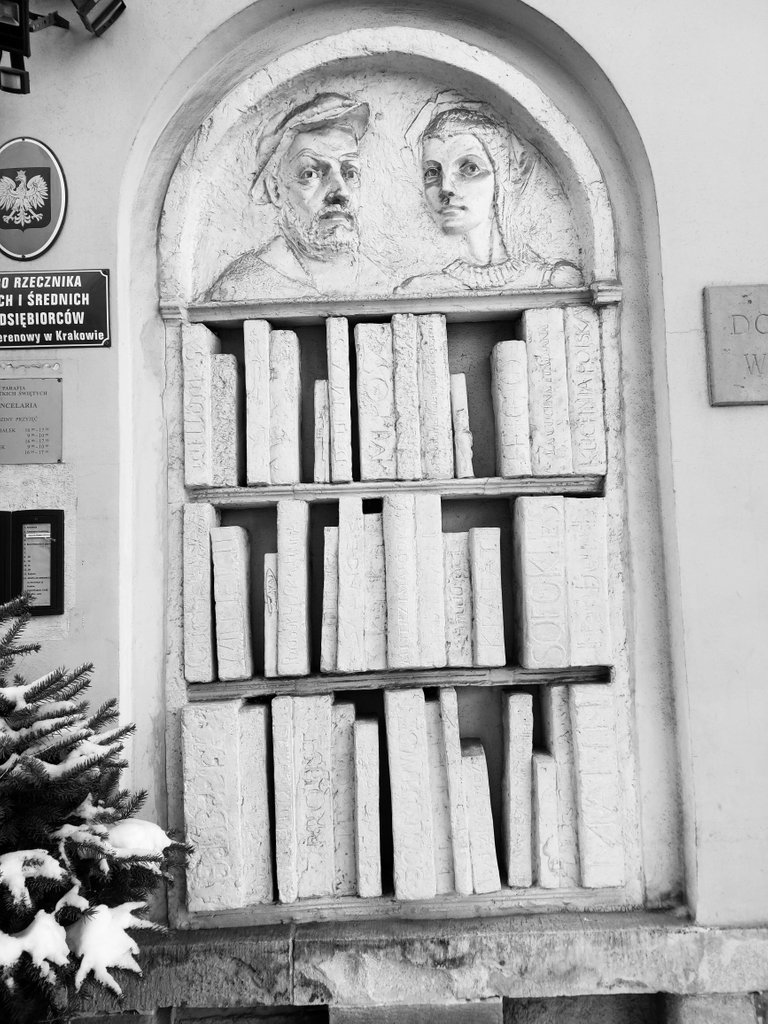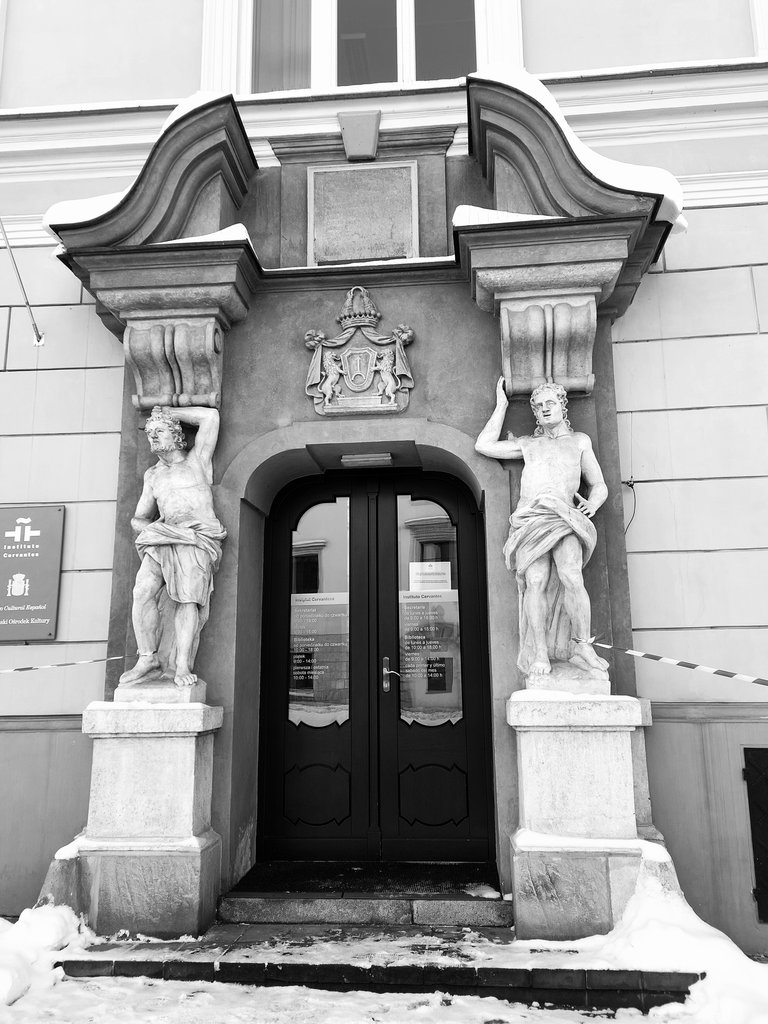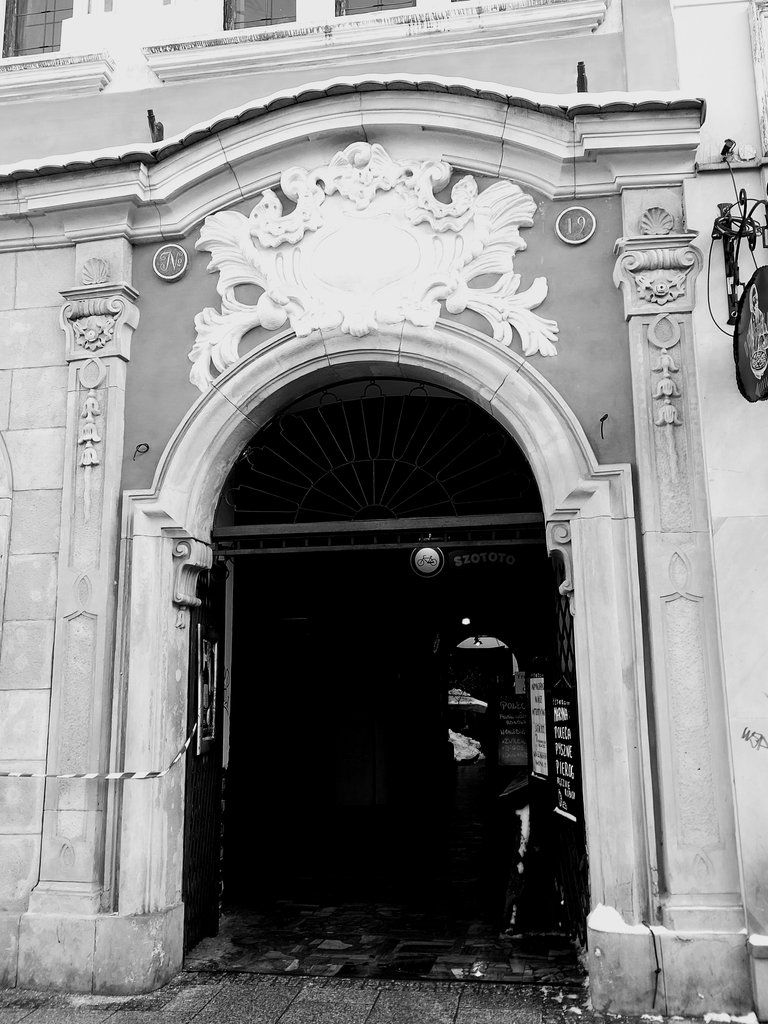 And in fact, my son and I walked along this street for a longer time, because we looked at the entrance doors of each house. We still came to Rynok Square then, but that will be another story. Thank you for your attention and visit. This is my entry for the #monomad challenge by @monochromes.
Good luck!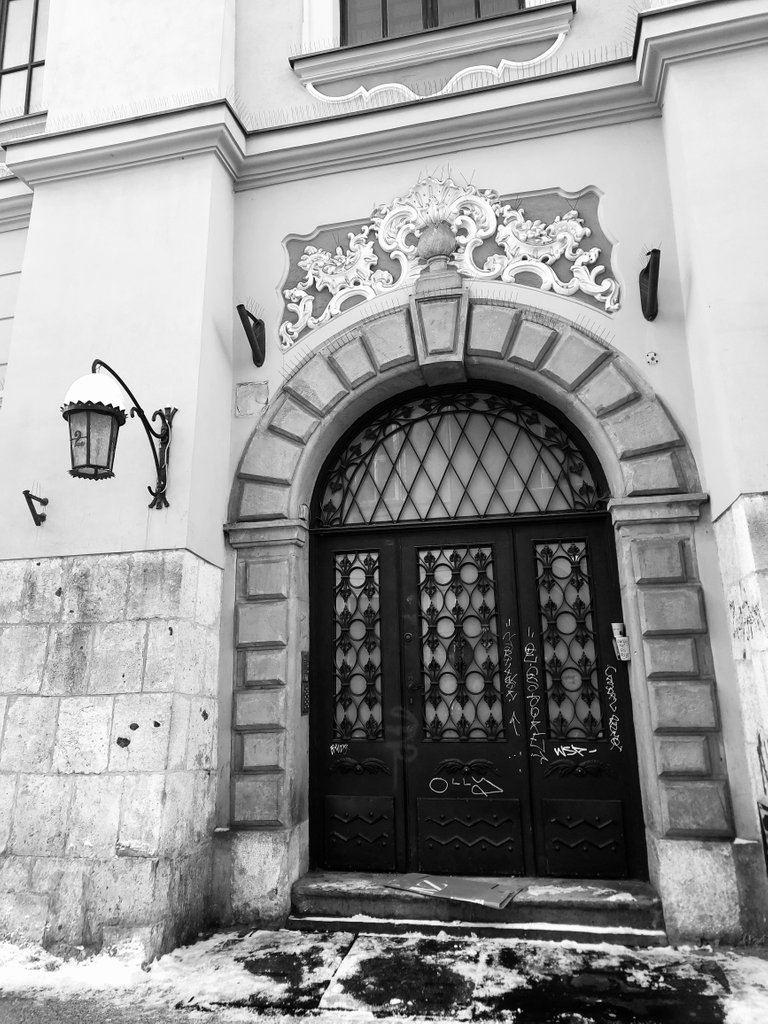 І насправді цією вулицею ми з сином йшли довше, тому що біля кожного будинку розглядали вхідні двері. Ми все ж вийшли на площу Ринок, але це буде вже інша історія. Дякую вам за увагу і візит. Це мій допис для конкурсу мономад.