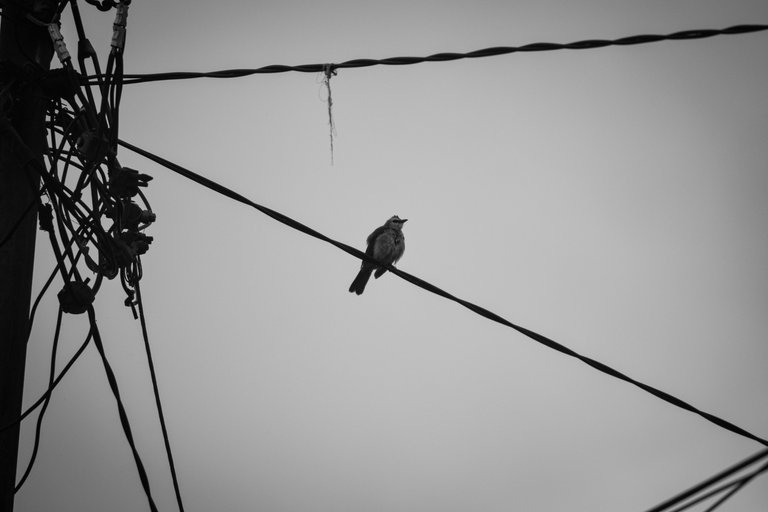 Hello, Black and White photography lovers!
Let me share some photos of birds I took with my Nikon D 5500 camera. In front of my house, some birds were perched on the power lines. I captured some unique moments of the birds' behaviour. There was a finch that was relaxing there. There was also a very noisy sparrow.
The finches and sparrows are two types of birds I see a lot here. These are some of my original photos. I realize they are not perfect, but I have a different story about the birds.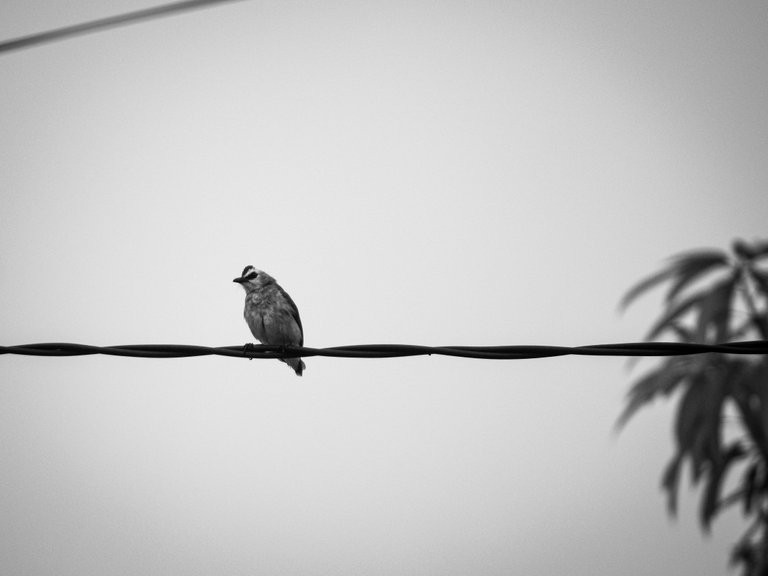 This finch appears to be lounging on a power line. I can't imagine what it would be like to stand on a power line with electricity flowing through it. What if the power lines were stripped and hit the bird's feet?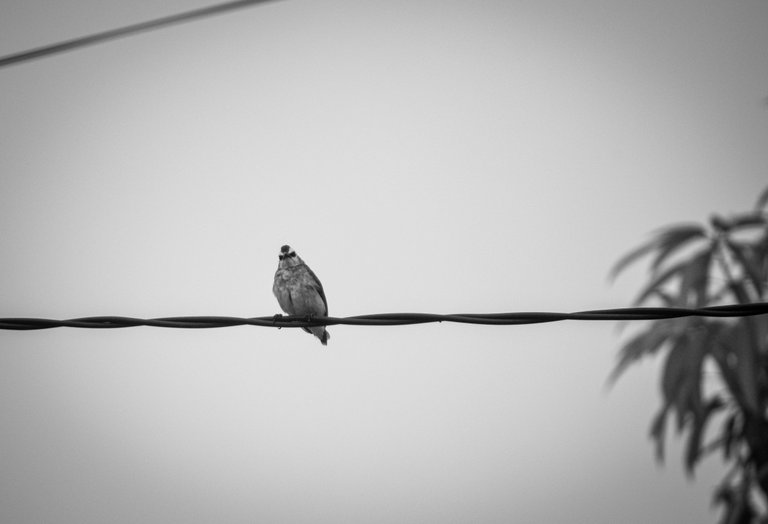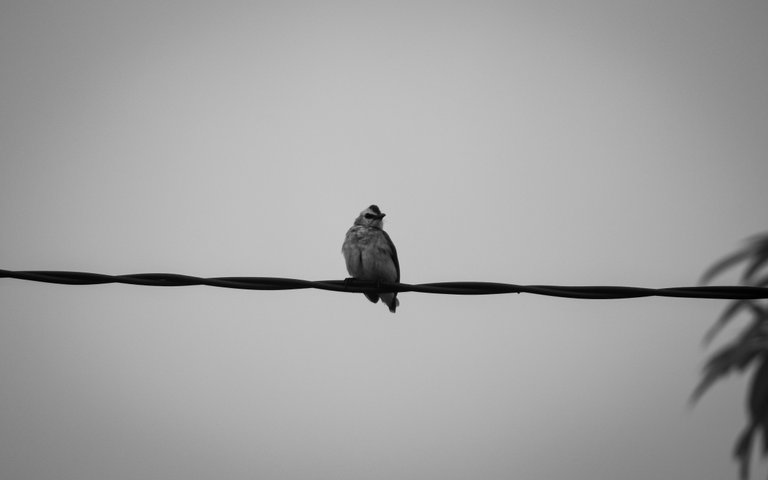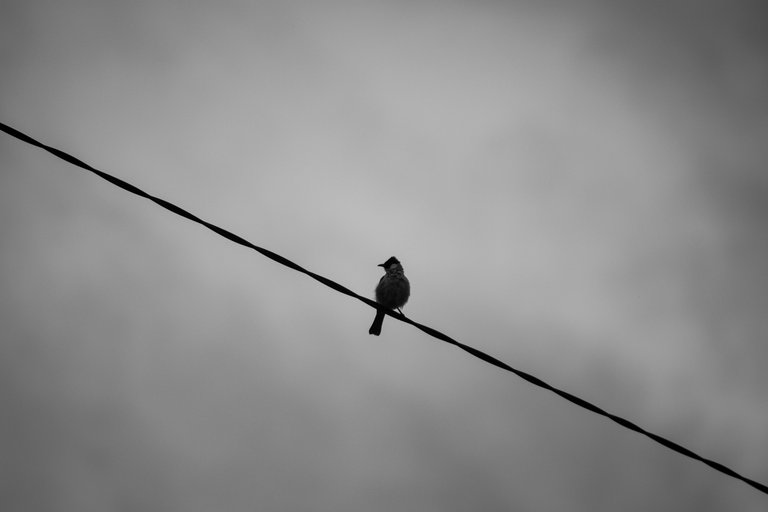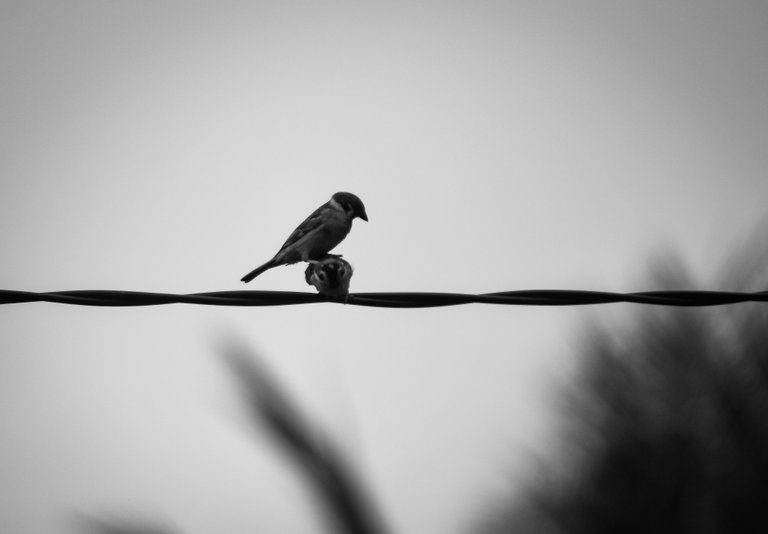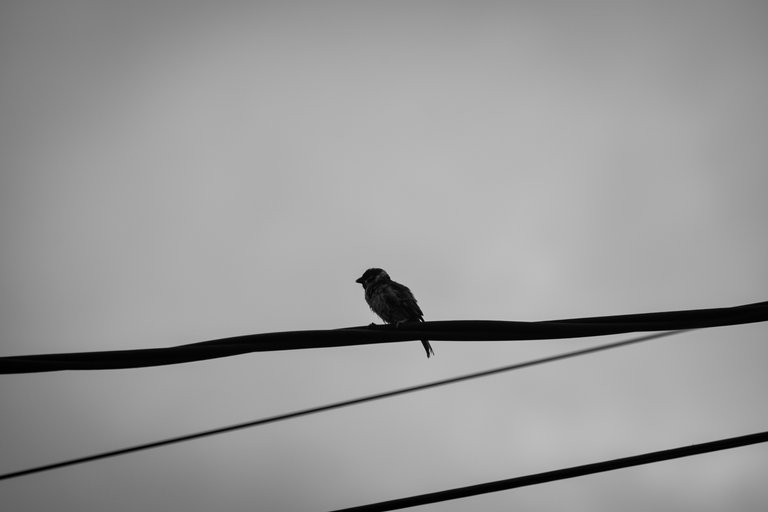 Thank you for stopping by my blog.