Hello everyone ,
How are you all ? I hope everyone is fine. This is my very first blog in this community and i hope i will have a great experience writing in this community.
Axie Infinity has attracted me alot in last one month and i even postd about getting my first axie onboard in our team. Today again i have purchased a axie and with that i can say a new member has joined our team.
I hope my friends @zahidsun and @imransoudagar will like the new member of our Axie team. It is of Aqua type and i just purchased it because i liked it.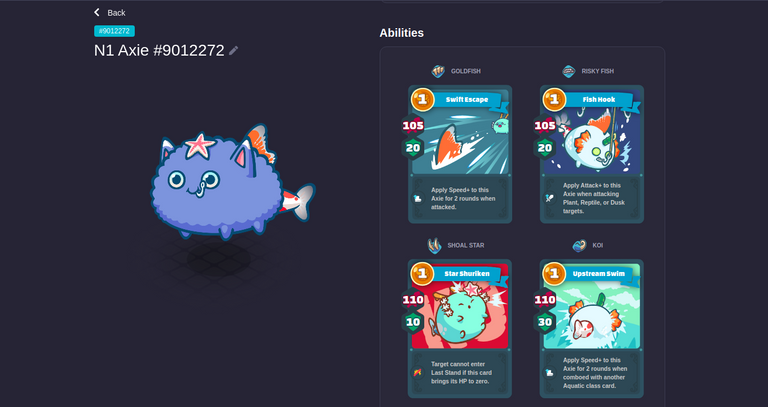 The breed count for this axie is zero and maybe in future we will breed this axie with other axies to find new more axies. I think it is a attack type axie looking at the cards that totally tel it to be a attack type axie.
That was a small update about the Axie infinity me and my friends are working on.
Thats all for this post , will catch you all later soon.
Thank you