Life is so unpredictable, what will happen next we don't know about it.
Hello everyone!!!
It's Tuesday here and weather is beautiful too. As it's much better than before.
Today i want to share something blue, it's all about blue life.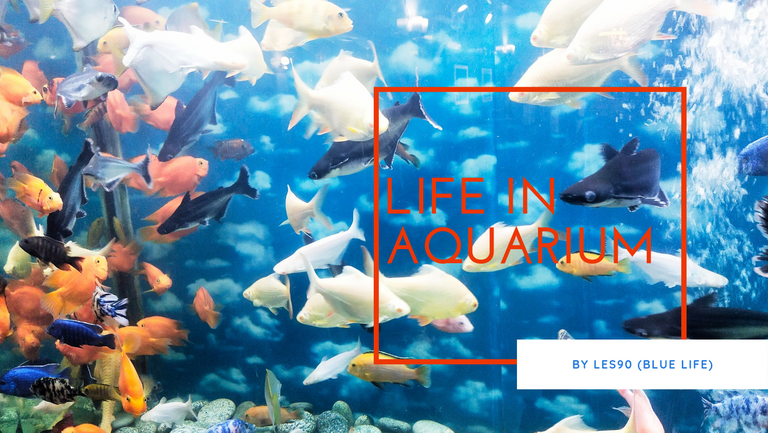 Life in aquarium
A few weeks ago, i went to a restaurant just to find something delicious for eating but there's i see a beautiful life in blue. It's a huge aquarium, although it's looking so small in picture but it was big. They build this recently because i see it here for the first time as i came here many times.
I see many children playing with these fishes, and i also forgot my hunger and start ro gazing at these beautiful fishes.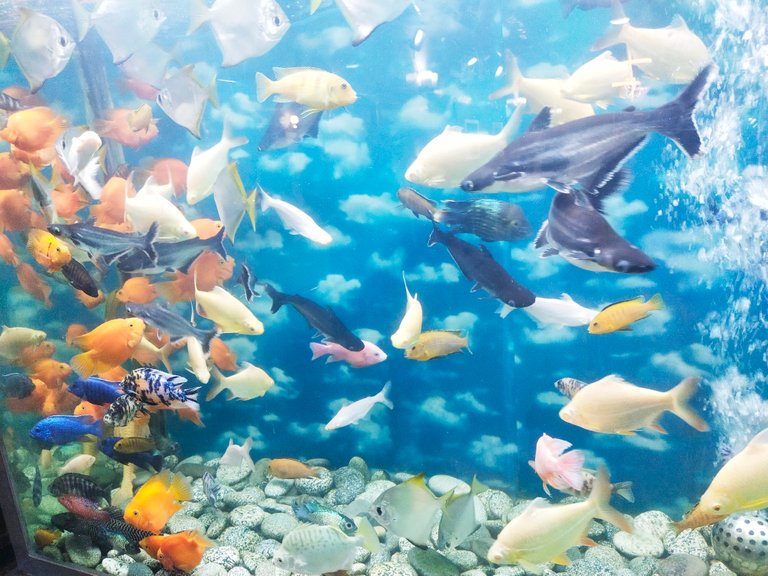 they're coming to one corner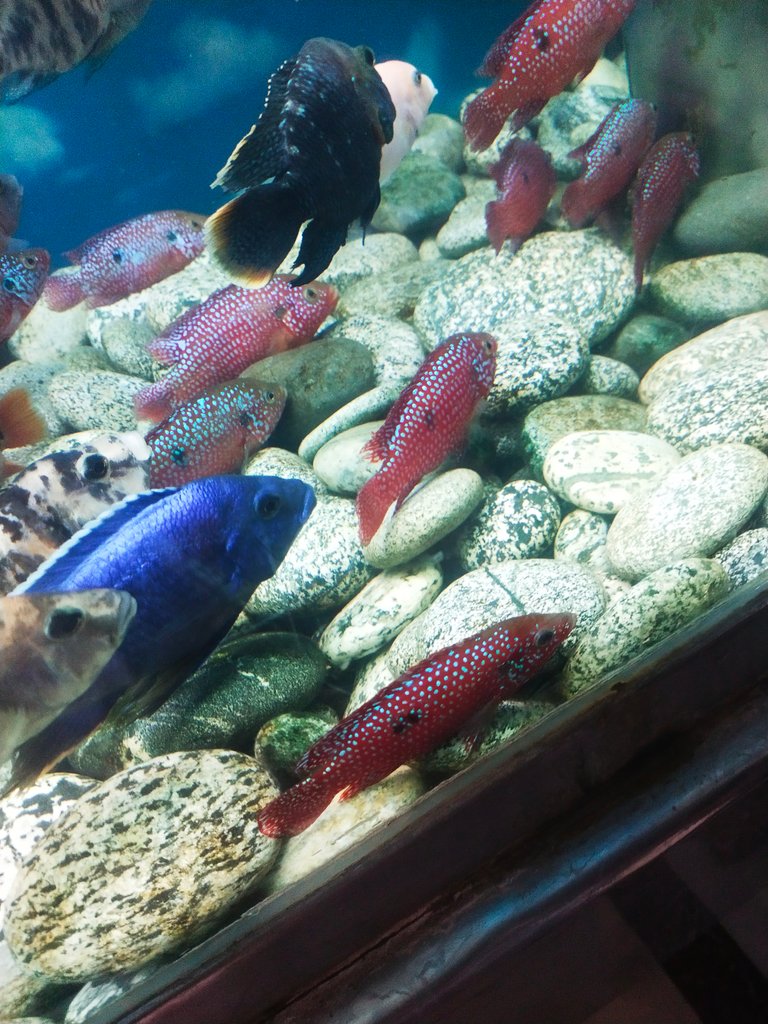 some red fishes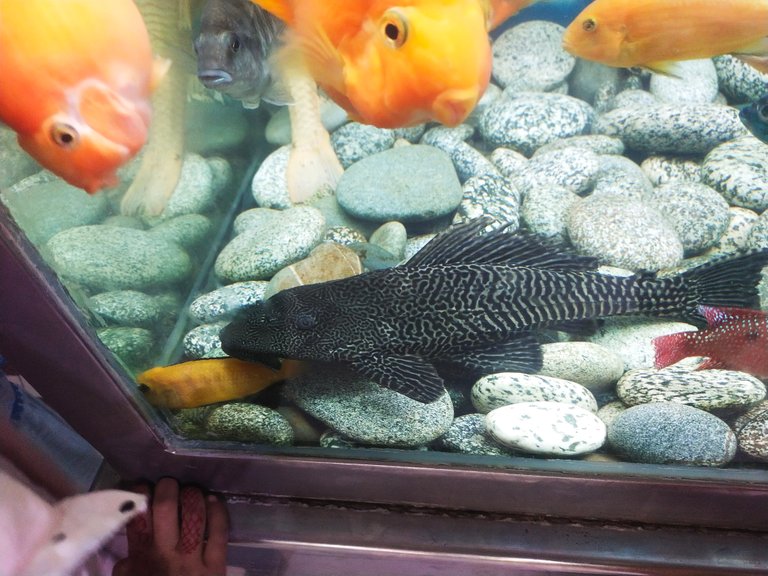 A black fish seems like it Dead but maybe it's resting here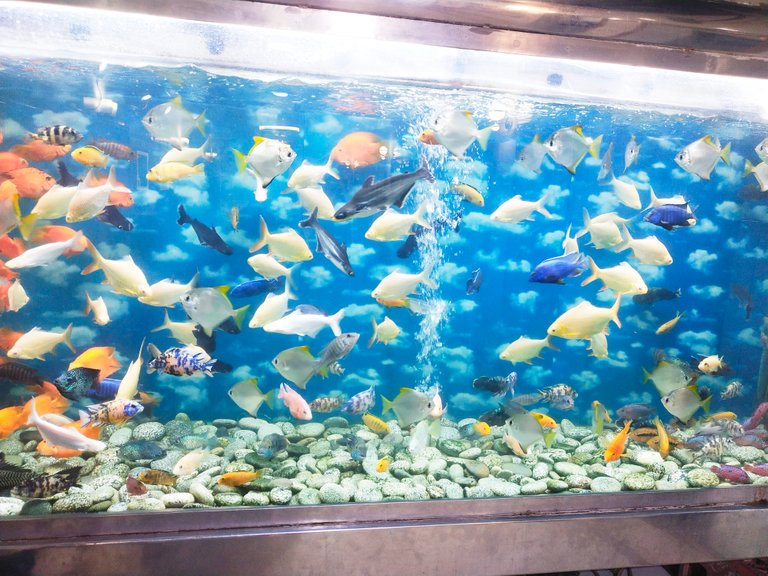 A full view of aquarium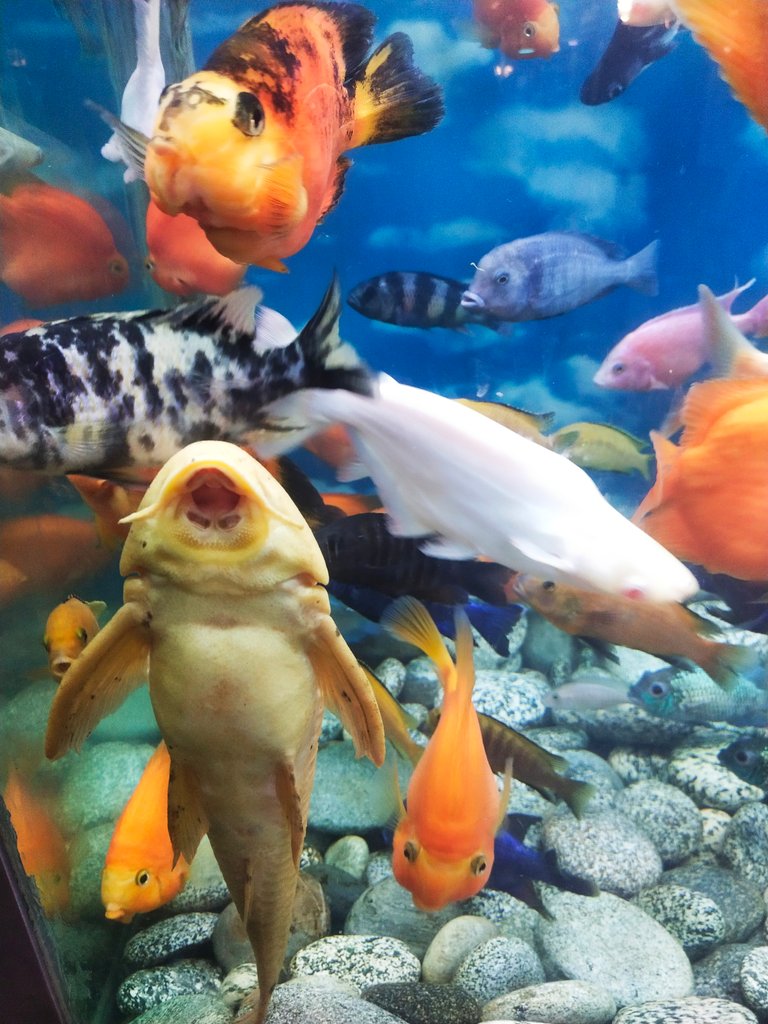 see it's sucking mouth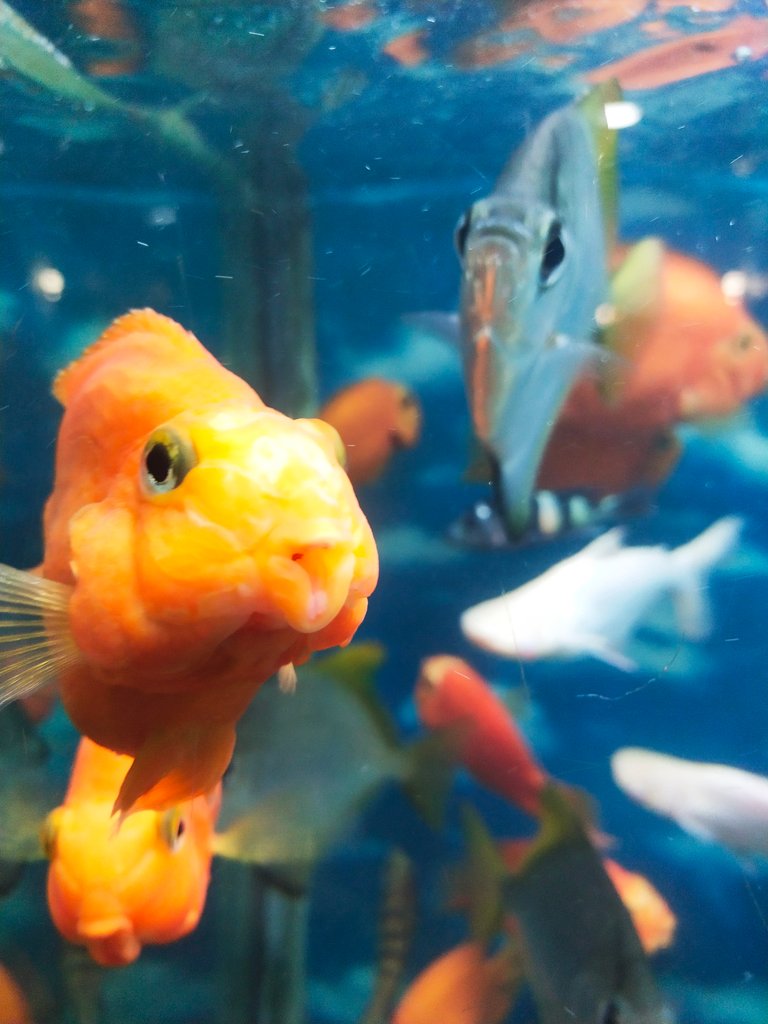 orange beauty say you hello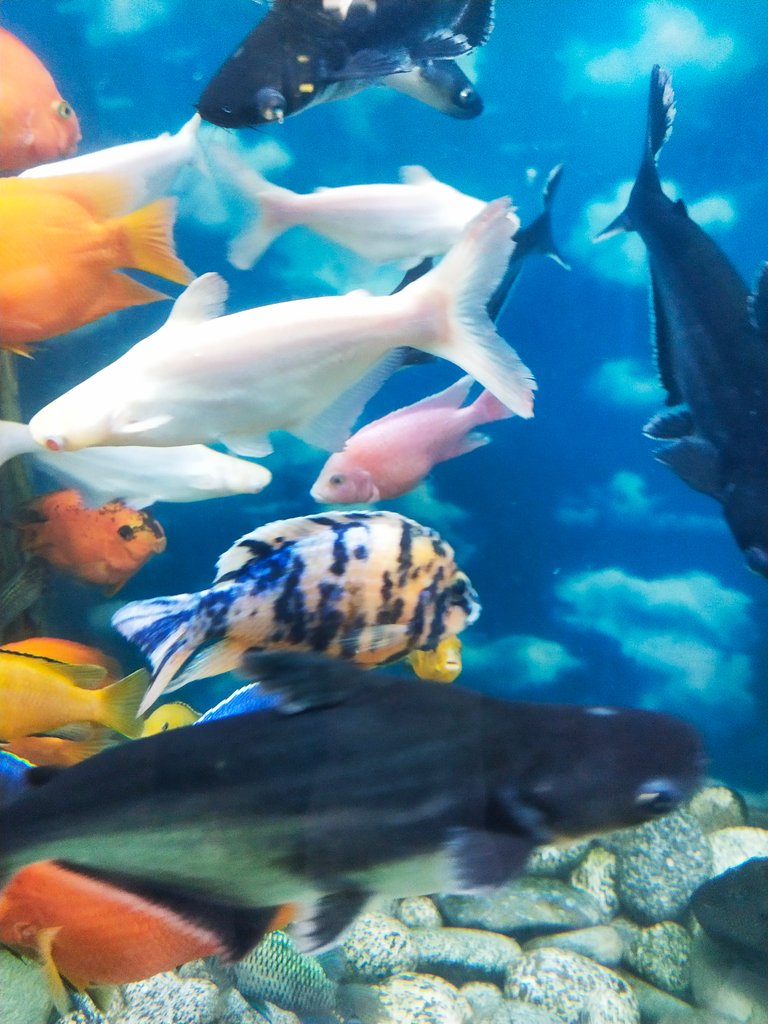 We human are just amazing and creative. I just wonder that how a human gave a perfect life to living organisms, although this life is man made but it consist the things of their need.
You can see a small circle in middle which is act as water changer and provide them a good environment. The stone place in the aquarium also show like a real environment but in artificial way.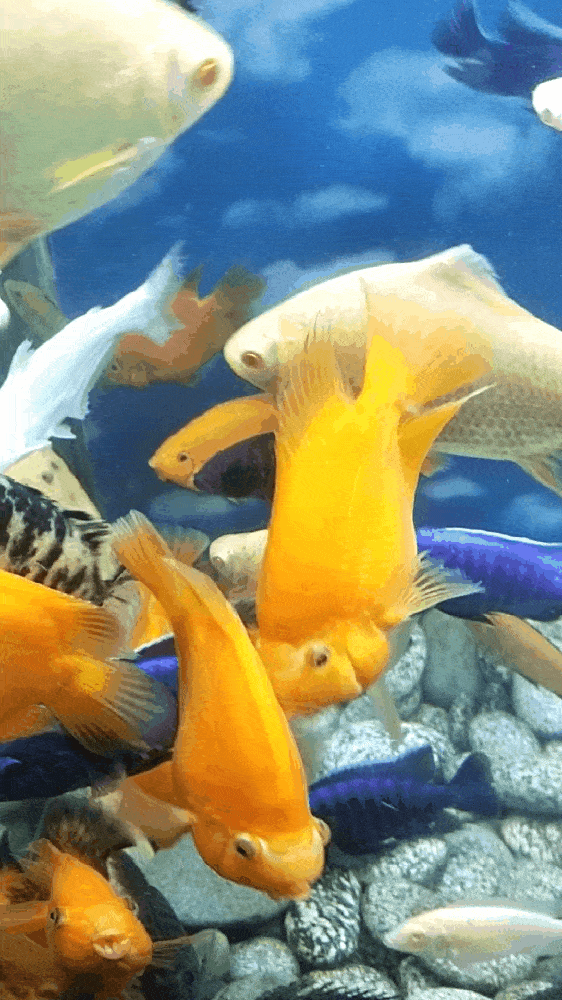 I was finding food for me but i can't imagine that i was going to see some thing blue, something beautiful ❤️ that's why i say it before that life is unpredictable.
That's all for today and for my entry to #blue-essay contest, they said to added only 5 pictures but i added more than 5, here i break the rule maybe..... Apologize for it already 🙏
Note: All the image's are captured by me and giff is also captured by me.
Thank you for your time and love ❤️