Teucrium capitatum, the main protagonist of this post ...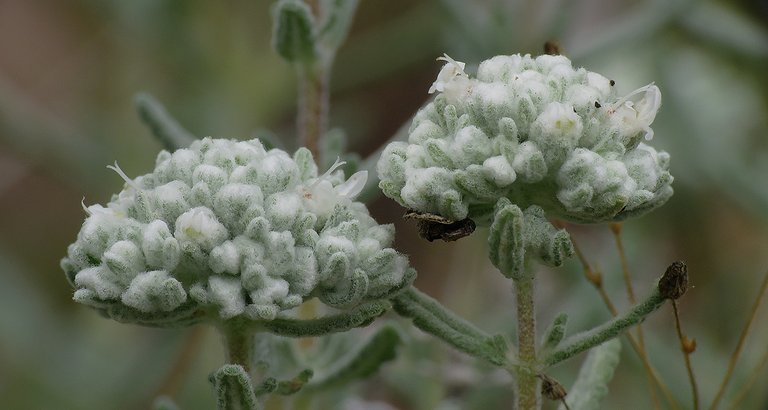 ... is a plant that grows in arid and sunny areas, often near the sea.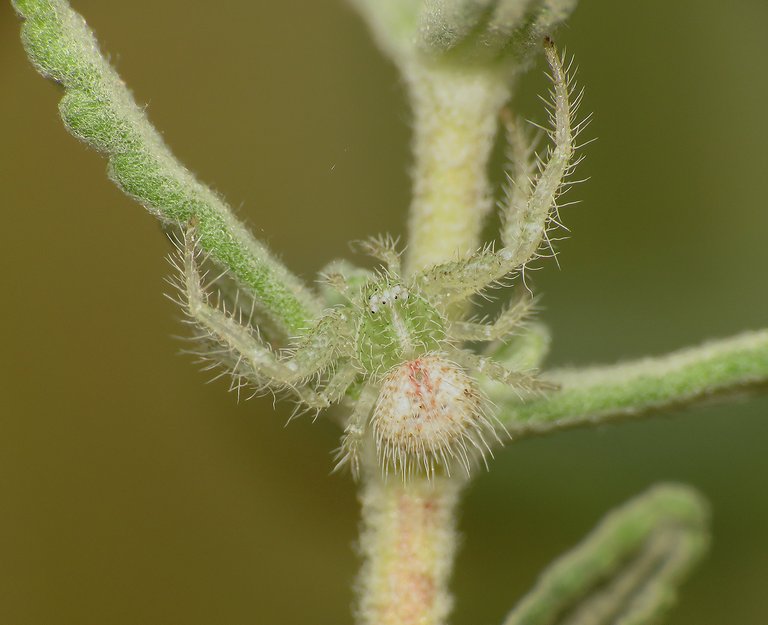 (Enlargeable)
All parts of the plant are densely covered with tiny white hairs, creating ideal hunting and hiding ground for the crab spider in this photograph. Heriaeus hirtus is the name of the species. The family is Thomisidae.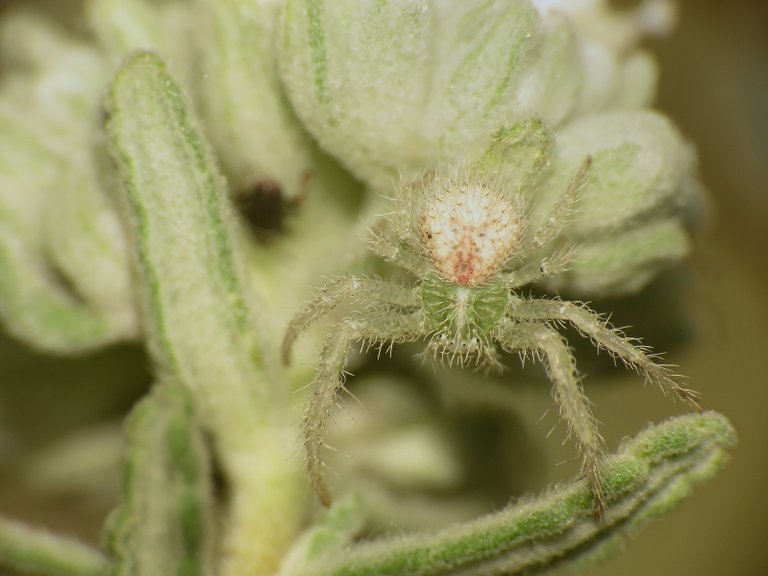 (Enlargeable)
As you can see, this hairy spider is very hard to notice on hairy plants. In these two photographs, you can see a very small, juvenile Heriaeus hirtus.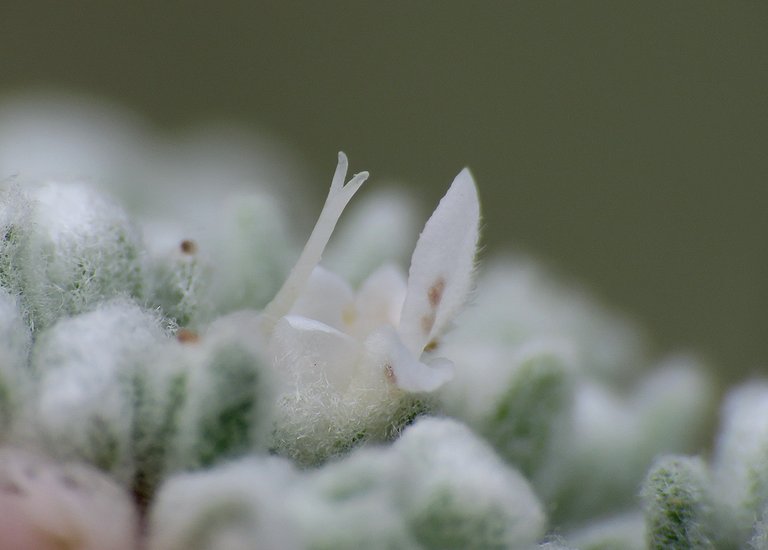 Here you can take a look at the minuscule flower.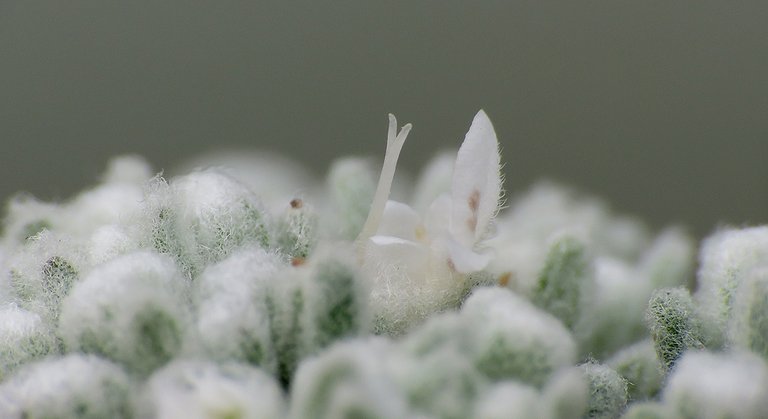 This is one of the smallest petals I published in this community so far. From a certain angle, the cluster of buds and flowers can create a beautiful landscape when seen through the macro lens.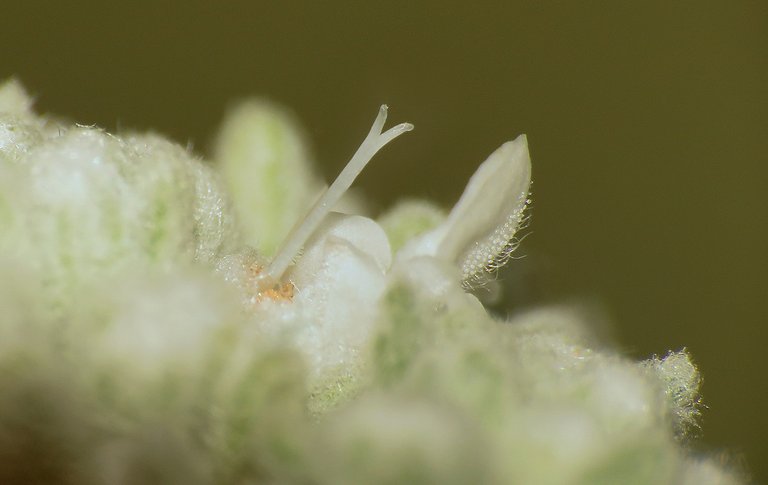 In this photograph, taken with the flash, you can see some details and textures of the petal that aren't visible in the previous shots. The scene looks better in natural light, but flash can reveal some new things, so I use it regularly.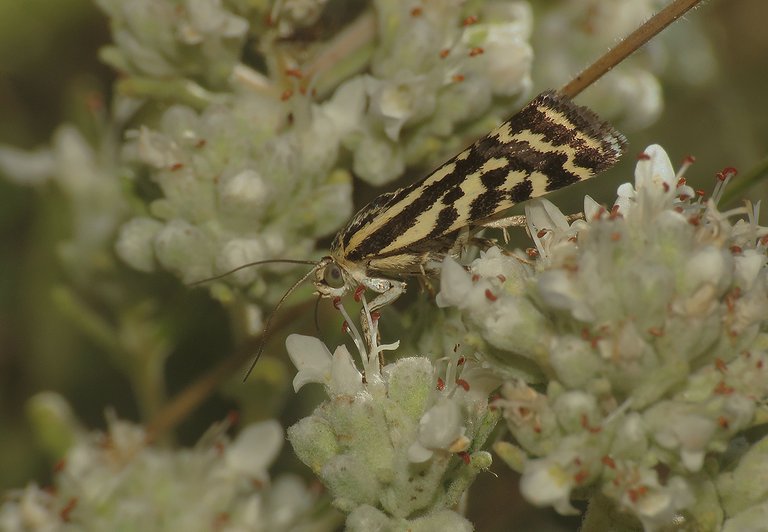 Here you can see the moth that was feeding on the nectar produced by the tiny flowers. This is the Acontia trabealis, a prevalently diurnal species from the Noctuidae family.
Here you can see the Bruchidius villosus, a small beetle from the Bruchidae family.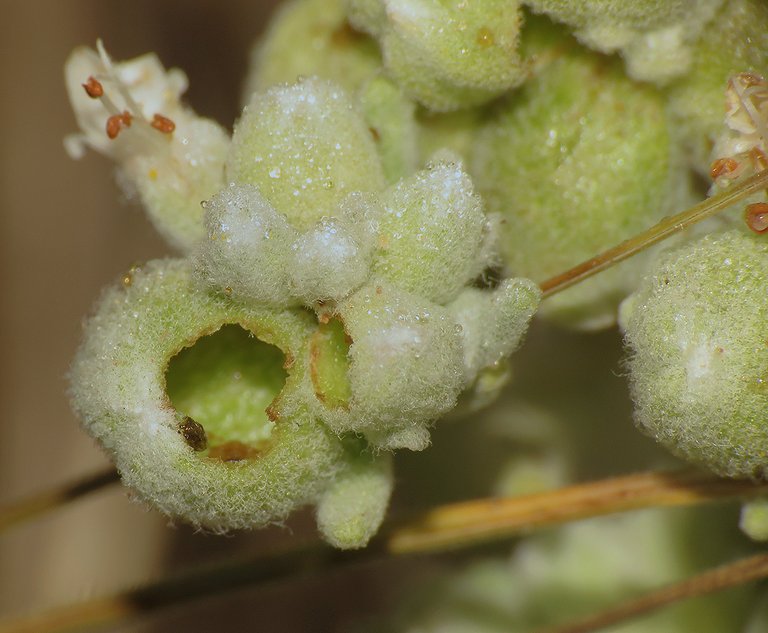 Here you can see a detail of the plant eaten by some insect. I don't know what species exactly had a meal here.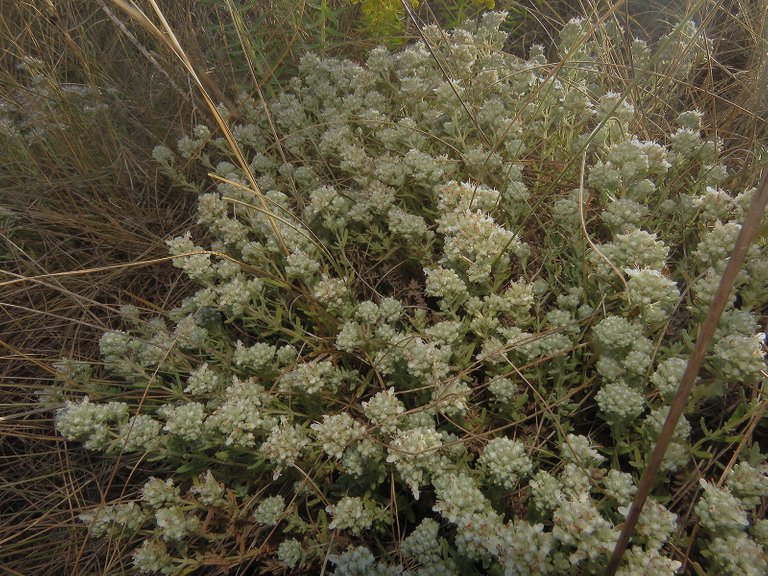 (Enlargeable)
Here you can see the Teucrium capitatum forming a dense, more or less circular growth on the dry, sunny meadow in summer.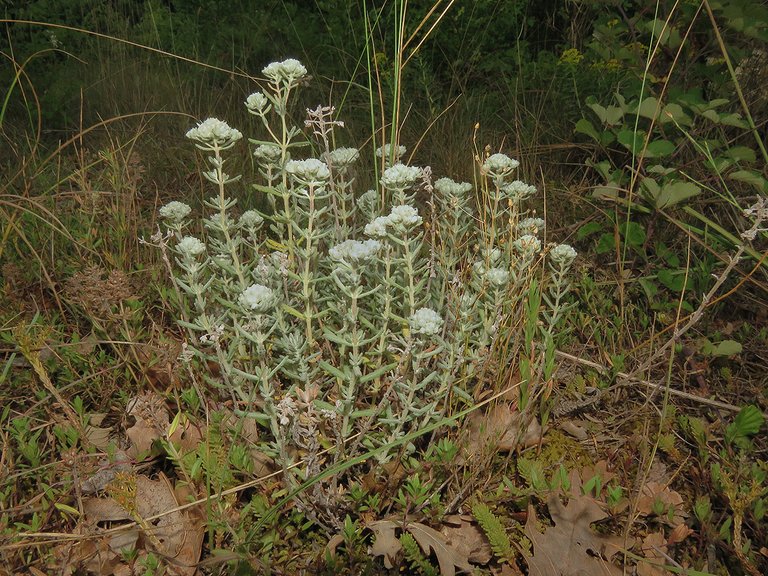 Here you can see a smaller group of these plants that grew near the shrubs on the edge of the meadow. The Heriaeus hirtus spider shown at the beginning of the post was photographed there.
The following links will take you to the sites with more information about the protagonists of this post. I found some stuff about them there.
https://www.wildflowers.co.il/english/plant.asp?ID=596#:~:text=capitatum%20leaves%20is%20considered%20the,%2C%20asthma%2C%20and%20gastrointestinal%20worms.
https://uk.inaturalist.org/taxa/735259-Acontia-trabealis
https://www.kerbtier.de/cgi-bin/enFSearch.cgi?Fam=Bruchidae
AND THAT'S IT. AS ALWAYS IN THESE POSTS ON HIVE, THE PHOTOGRAPHS ARE MY WORK - THE END.