Dulcámara perenne (Lycianthes rantonnetii) is a shrub that sometimes loses its leaves, its origin is from Argentina, it can reach three meters, it has green and shiny oval leaves.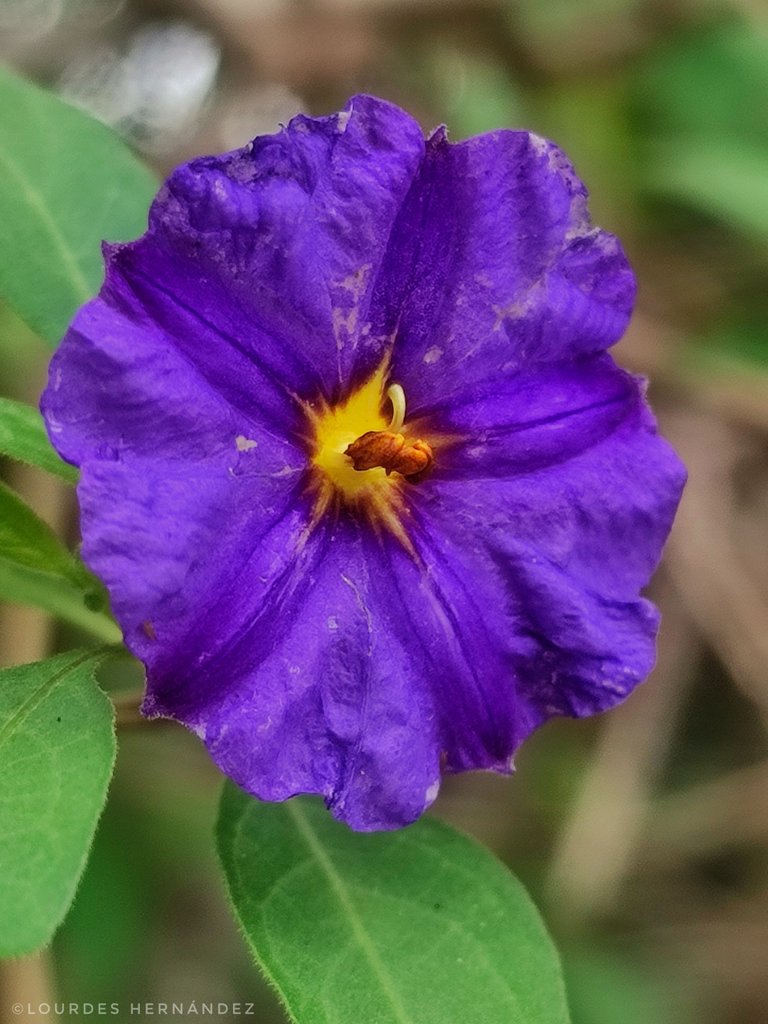 Dulcámara perenne (Lycianthes rantonnetii) se trata de un arbusto que llega a perder en algunas ocasiones las hojas, su origen es argentino, puede alcanzar los tres metros, tiene hojas ovaladas verdes y brillantes.

It blooms in summer and autumn and its flowers are purple with yellow pistils. It grows in a warm climate and does not tolerate frost, as well as being much loved for its great ornamental use.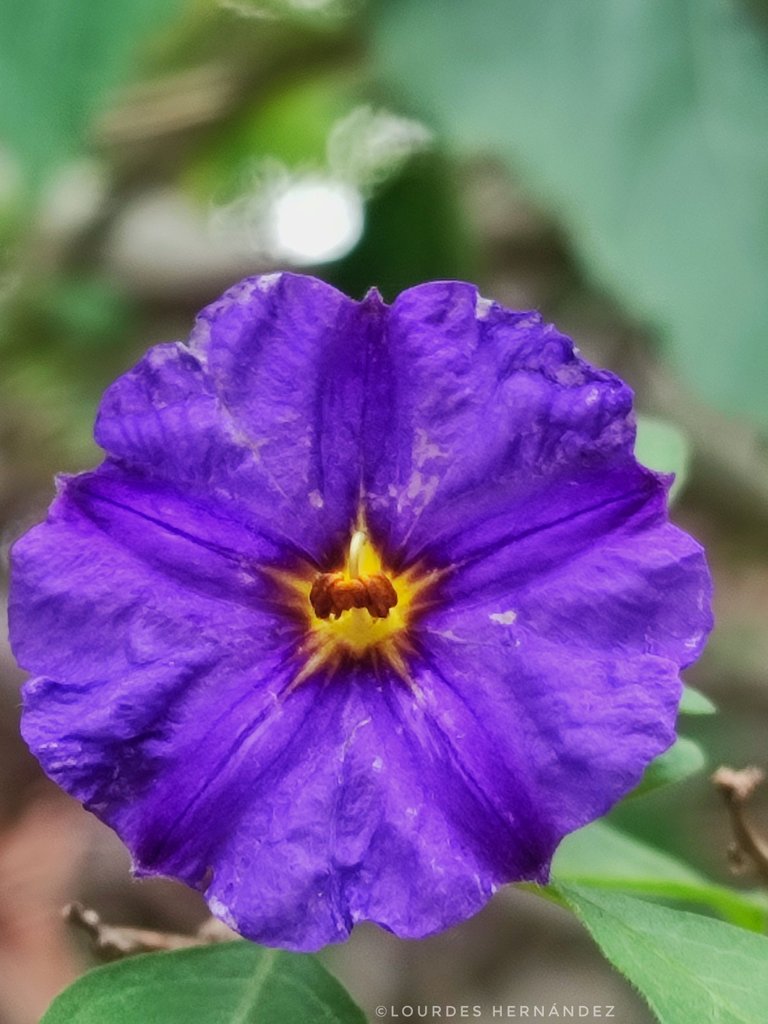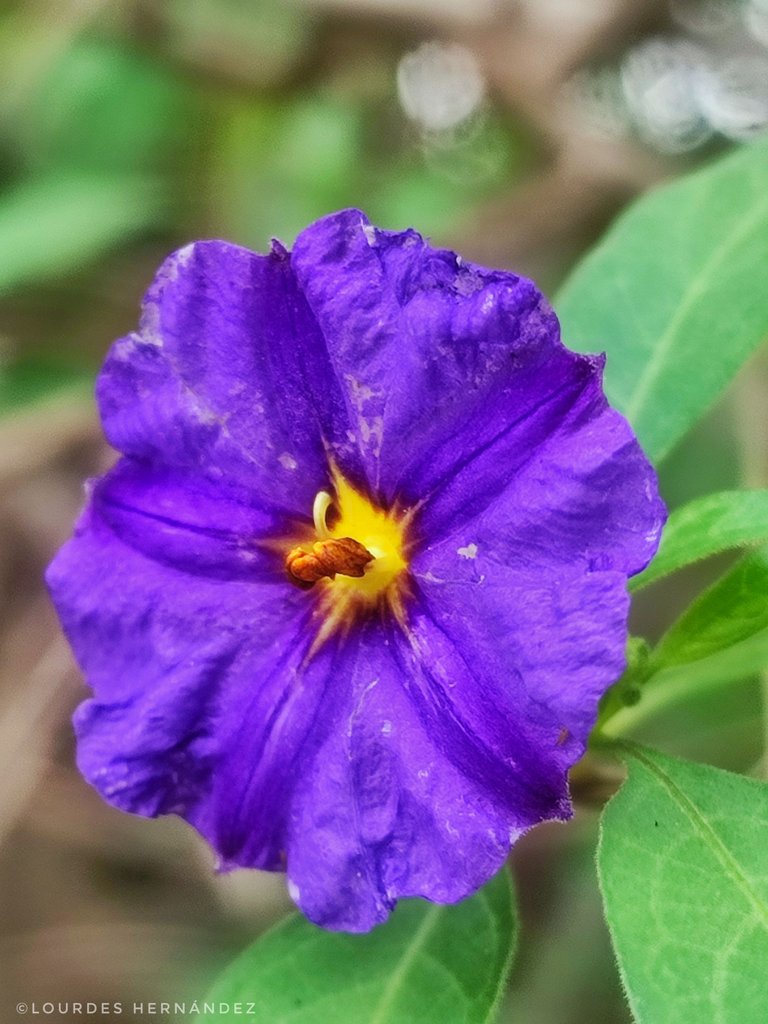 Florece en verano y otoño y sus flores son moradas y con pistilos amarillos, es de clima cálido y no soporta heladas además de ser muy querida por su gran uso ornamental.

It is very visited by different insects, small ants, butterflies, moths, bees and bumblebees, it lacks aroma, although its colors are very striking and its center shape is quite curious.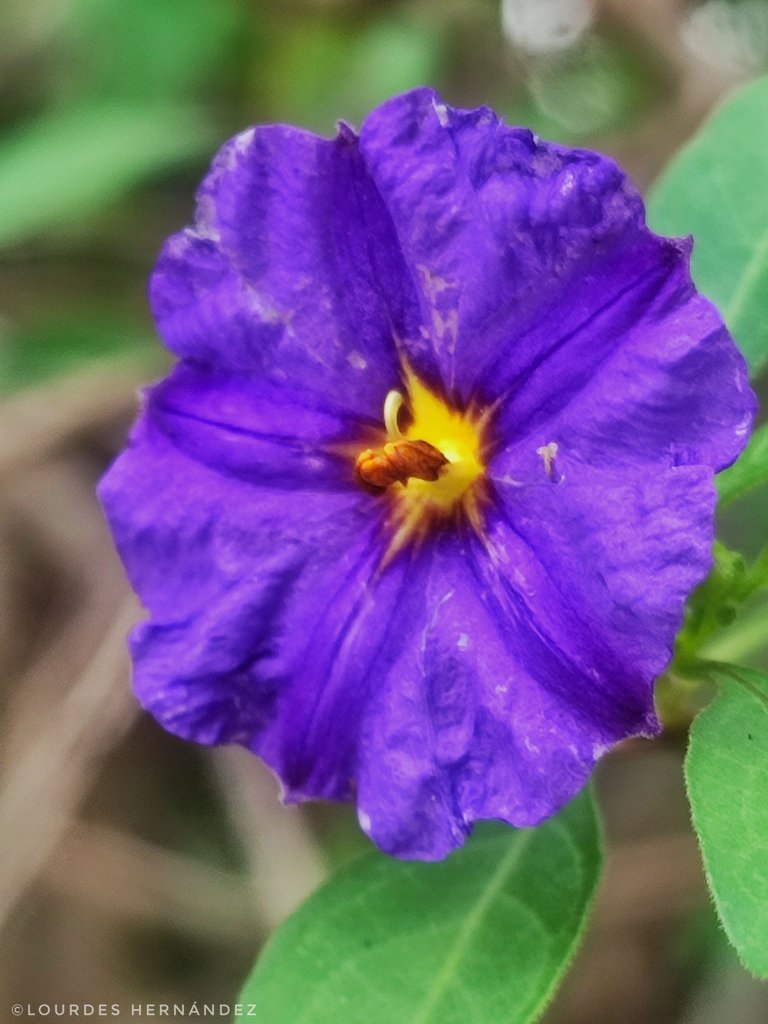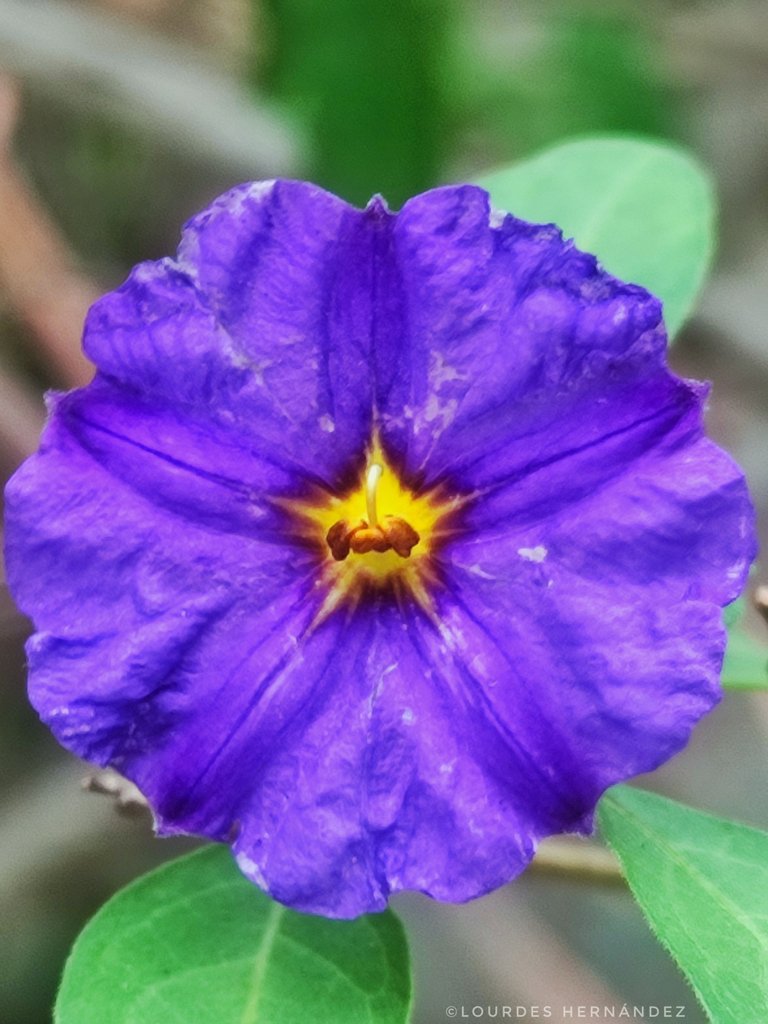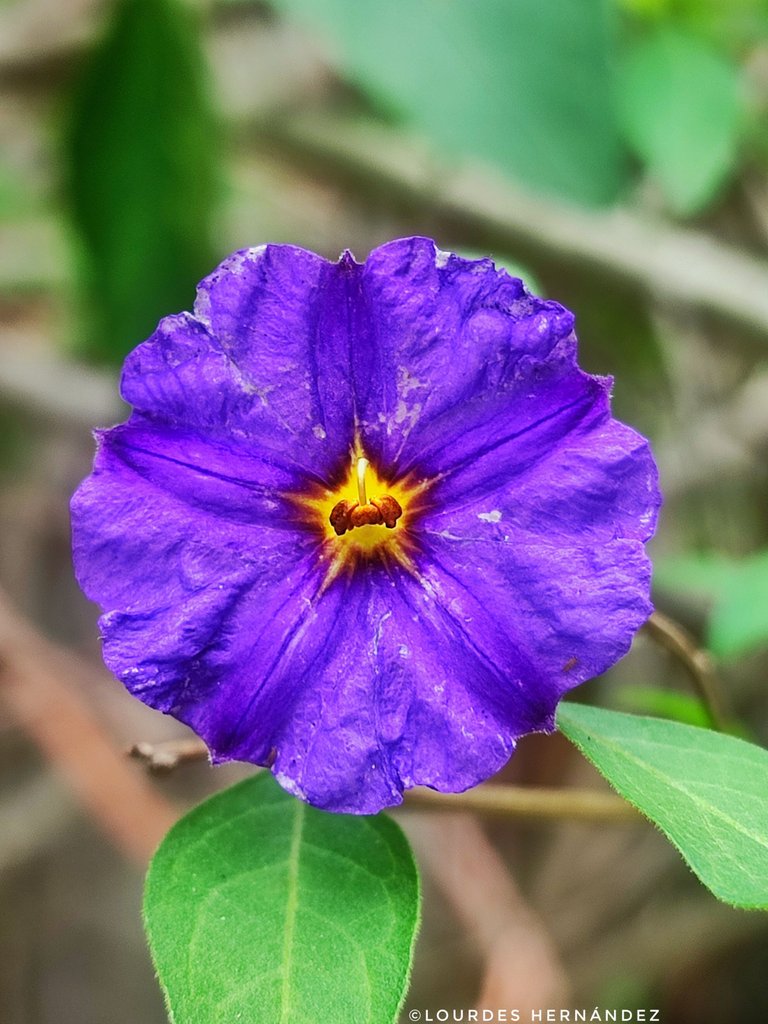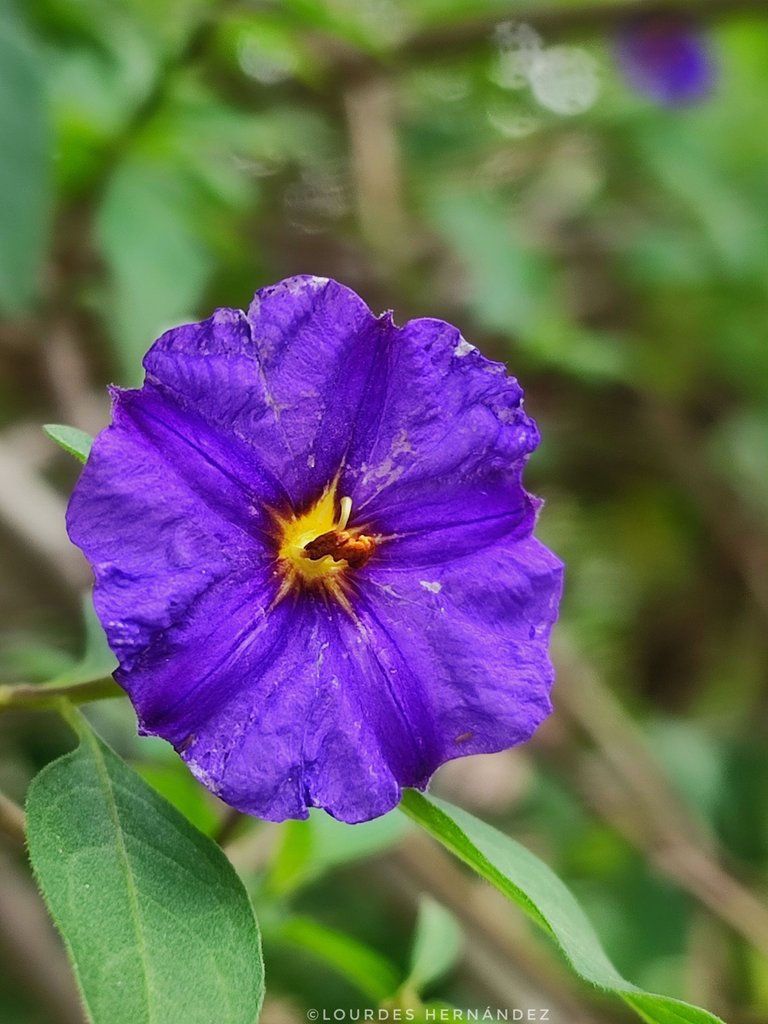 Es muy visitada por diferentes insectos, hormigas pequeñas, mariposas, polillas, abejas y abejorros, carece de aroma, aunque sus colores son muy llamativos y sus forma del centro es bastante curiosa.

---
PHOTOGRAPHS TAKEN BY ME, WITH MY LG Q60
---

---
A PROUD MEMBER OF

join this great community

Densifying Nature Appreciation (DNA)