Introduction to Sweat Economy Crypto

The Sweat economy crypto is a concept where you can get a token with the concept of move to earn. Basically, you walk and in exchange, you can get receive the Sweat token in your wallet. You need to be aware you need to implement an effort to get it; you need to walk.
Walking is something you do every day, just moving around your city, going to work, and doing many tasks. Why not use an APP where you can get part of the Sweat economy crypto for free? It is a wise decision where you are going to burn calories and keep yourself in shape emotionally and physically.
As soon as you wake up from your bed and carry your phone, you accumulate steps that count in the equation. The first 5000 steps are those that you can use daily to mint tokens.
Sweat Economy Crypto App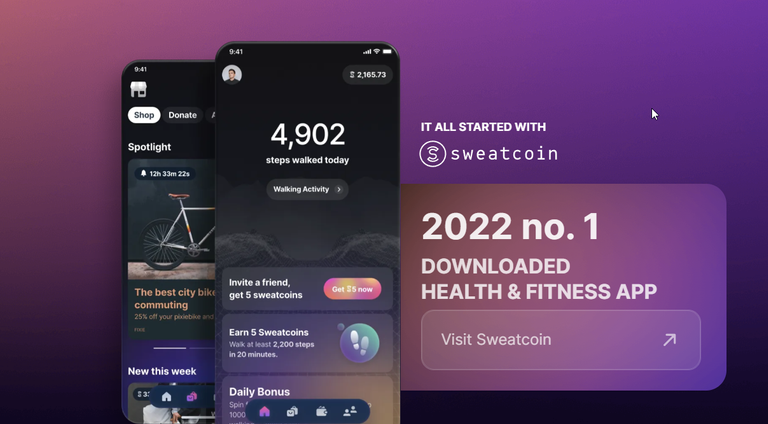 As you can see in the picture, it is the most prestigious and best APP in the health & finesse category. This APP existed before they implemented the crypto features, but now with the Sweat economy crypto layer. It is just even better.
I love the idea of just moving around and taking part in the WEB3 economy. Downloaded, the APP is free and you don't need to spend a penny or pay monthly just to have a right to use it. Something that you need to be aware, you need to install two APPs to fully enjoy the Sweat economy crypto experience.
Those APPs in question are:
Sweatcoin: The main APP
Sweat wallet: Sweat Economy Crypto wallet
You can use Sweatcoin without the complexity of accumulating a token, but you miss the whole point if you are not doing so. It is completely cool and fun to receive a little bonus while you are moving around burning calories and keeping yourself in shape.
So what are waiting for?
You are two minutes away to take part in the Sweat economy crypto. You need to take action and install it on your smartphone!
Wallet and Sweat economy token

The smartphone market has two big corporations that dominate the entire space. Those are App Store and Google Play available from the Sweat economy crypto website or you can make a search in your APP repository. The entire process is easy and straightforward. You can install the applications in less than 5 minutes.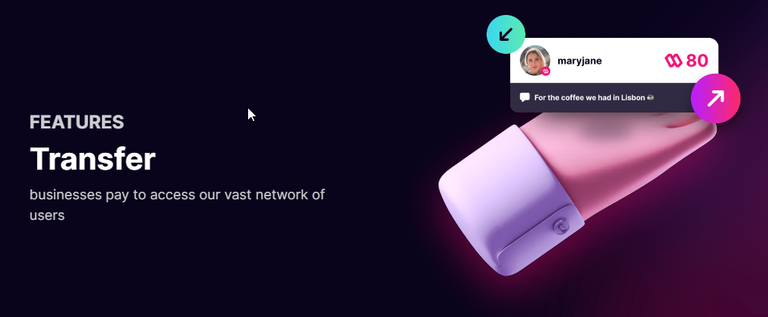 One basic functionality that is vital in the Sweat economy token APP is the possibility to send and request payment. It means you can send and receive the Sweat economy token right in the APP.
You can choose the username or address you want to interact with. I believe the easy way is to choose the username because is more natural to remember instead of a complete string of characters. The same analogy applies when you want to access a website. Just remember the name of the website instead of the IP address.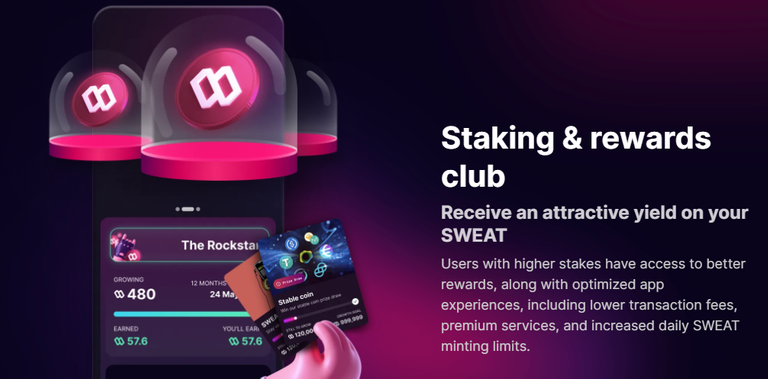 Now you put your valuable Sweat economy token in a jar for 1 year. In return, you receive a juicy 12% interest. Just let the token make more tokens from the staking mechanism built into the Sweat economy crypto APP.
Another outstanding benefit of staking your precious Sweat tokens. It is the possibility to take part in the reward you like.
Some examples of rewards:
$10 visa card.
$100 of Hotels.com credit
Nike Air Jordan shoes
A benefit to locking your tokens in the Jar for 1 year. A way to control the supply of the Sweat economy token in the market and make it more valuable.

If you are not patient to accumulate the tokens freely while walking. You have the option to purchase tokens right away with your credit or debit card.
You can increase your stack for receiving more benefits when you stake more with the Sweat economy crypto APP. It is cool to have the option built into the APP.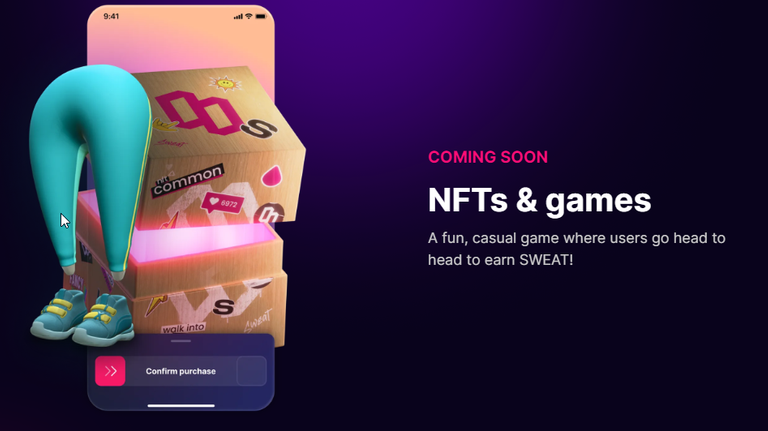 More awesome features are coming soon in the pipe. Can't wait to discover what NTFs and games will bring to the Sweat economy crypto APP.
Conclusion about the Sweat Economy Crypto
Now you have at your disposal a way to make exercise and burn calories with the Sweat Economy Crypto. You accumulate the precious Sweat economy token and immerse yourself in the WEB3 era. Many benefits of using the move to earn APP with rewards and staking interest waiting for you.
Now take action and join under my affiliate link and click the following link: Sweatcoin APP!
Posted originally on my blog at the following link: https://chesatochi.com/discover-the-shining-and-beautiful-sweat-economy-crypto-app/