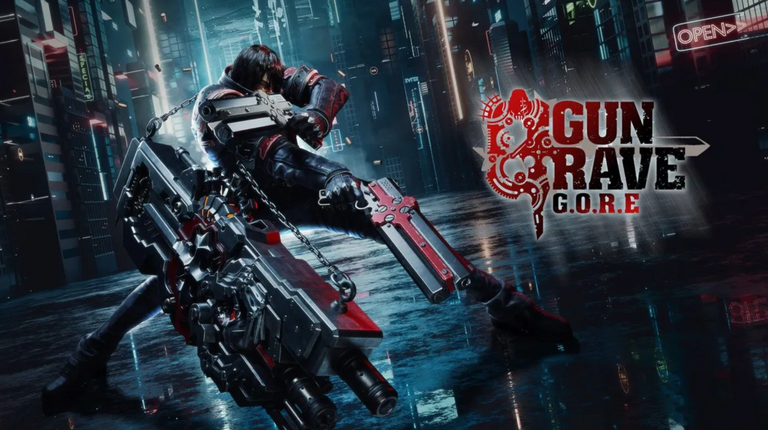 Images retrieved from the web

Hello everyone, I don't remember exactly what year it was, but we are certainly talking about 2004/2005, when at the end of summer while I was walking my attention was captured by the cover of a PS2 video game in a shop window. I approached and was fascinated by the beauty of the drawing on the cover, this depicted a strange gunslinger who, jumping to the side, fired bullets from two large cannons, the game was called Gungrave, I watched it for several minutes, I was really captivated by the beauty of the illustration, and the more I looked the more I remembered something, in fact the style of the drawing was identical to the style of the famous manga/anime TRIGUN, I discovered it shortly after the art direction of this game was by Yasuhiro Nightow, i.e. the creator and designer by Trigun. I decided to buy it sight unseen, not knowing what the game could be like, I haven't read any reviews, I just bought it. Once I tried the game I really liked it, despite its obvious limitations, in fact the game was a third person shooter where by pressing a single button you had to eliminate hordes of numerous enemies, you had to do only and exclusively this, this and this is everything. Noisy? Oddly not, the really inspired art style made him appreciate. Below are some screenshots of the gameplay of the first chapter for PS2.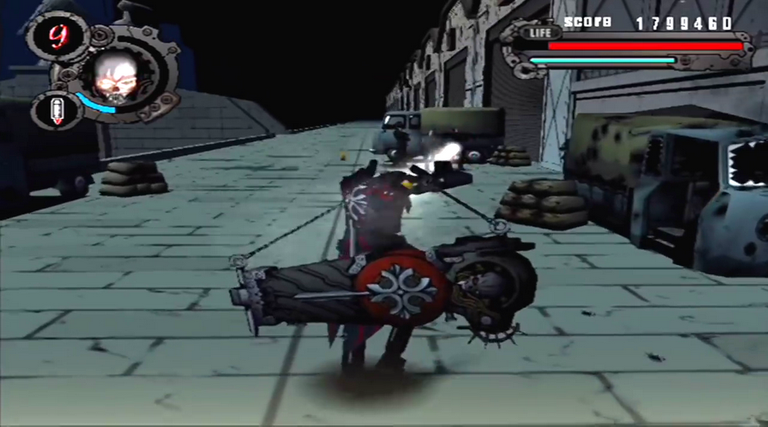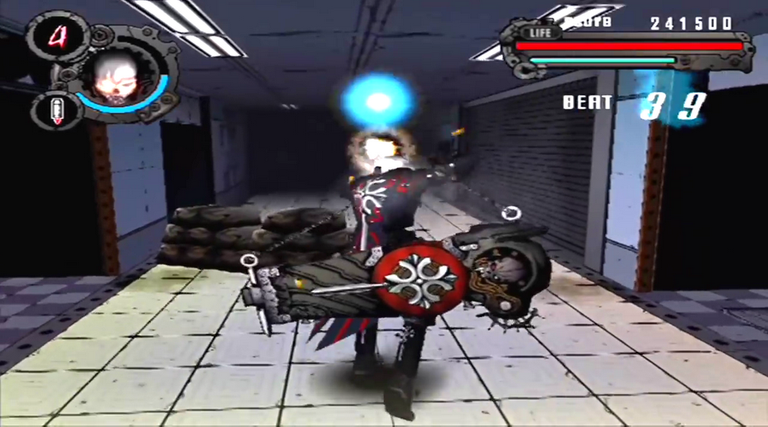 Images retrieved from the web
Overall, I played it a lot and had a lot of fun. A few years later a sequel came out that was very close to the previous chapter, so I bought it and also in this case, despite its obvious limitations, I played it and enjoyed it a lot. Below are some images of the second chapter for PS2.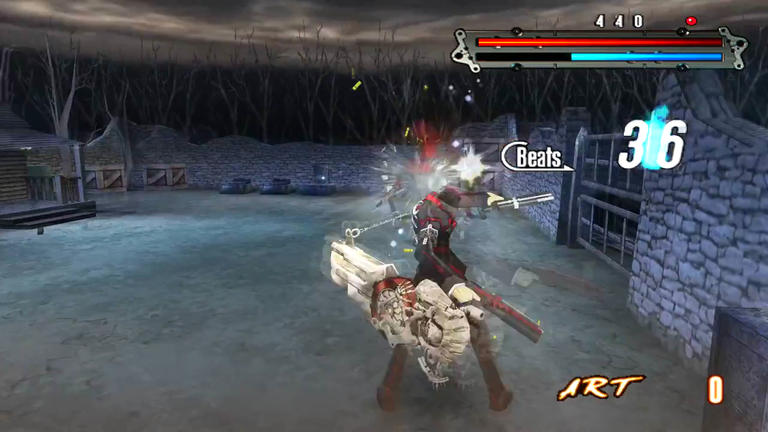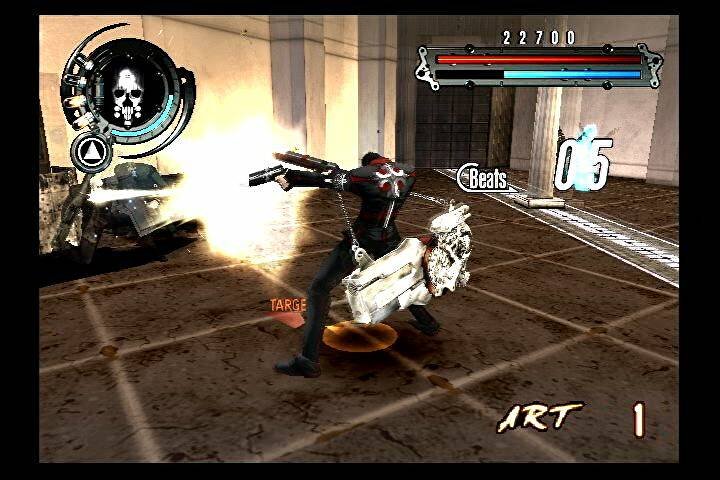 Images retrieved from the web
Years go by and we get to 2022, a few days ago the new chapter came out, and of course I got it and I'm playing with it. The game is exactly the same as the ones from the past, of course the graphics have improved, but its essence remains exactly the same, run, shoot, shoot, shoot and shoot again, well, is that boring? Maybe yes, but it's fun. The charisma of the character allows you not to think about the limitations of the game. However, one thing must be said, the videogame panorama of the last 15 years has changed a lot, the public is much more demanding and is not always satisfied with products for their own sake, in fact the strength and weakness of this title is that it's remained exactly the same as it was 15 years ago, but the audience has changed.
Below are some screenshots of the title for PS5 and Xbox series S/X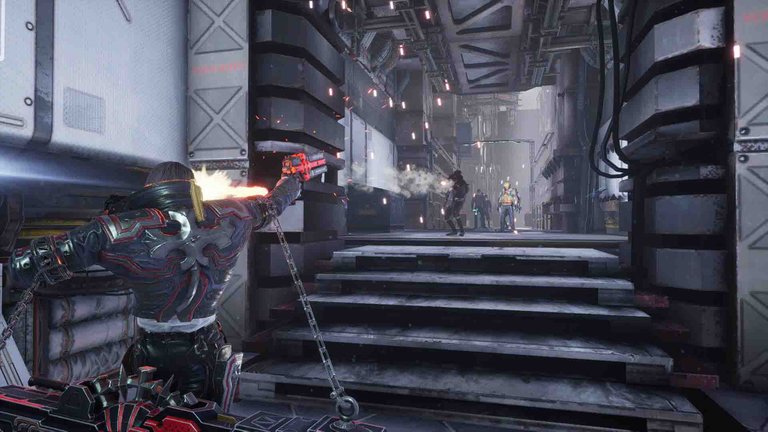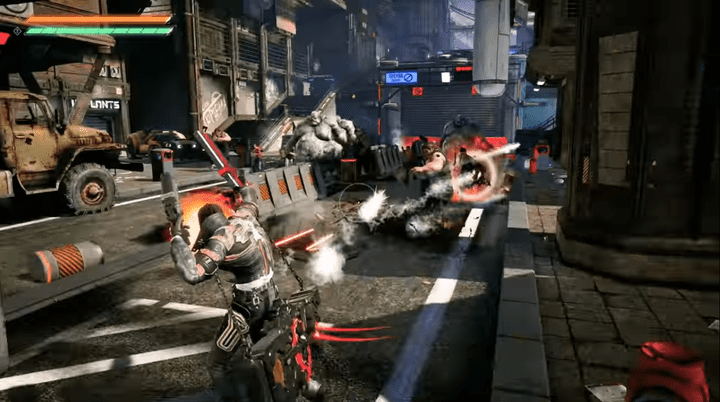 Images retrieved from the web
I hope you enjoy this content, as always I invite you to let me know what you think in the comments below.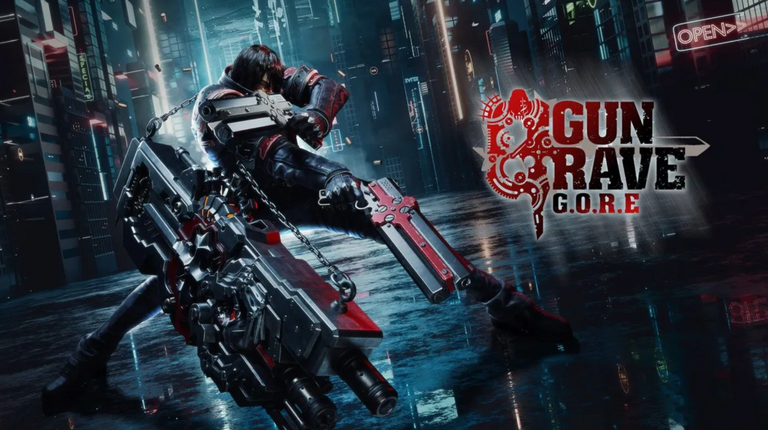 Immagini recuperate sul web

Ciao a tutti, non ricordo con precisione che anno era, ma sicuramente stiamo parlando del 2004/2005, quando alla fine dell'estate passeggiando la mia attenzione fu catturata dalla copertina di un videogioco PS2 nella vetrina di un negozio, mi avvicinai e rimasi affascinato dalla bellezza del disegno in copertina, questo raffigurava uno strano pistolero che saltando di lato sparava proiettili da due grosse pistole, il gioco si chiamava Gungrave, rimasi a guardarlo diversi minuti, ero veramente catturato dalla bellezza dell'illustrazione, e più lo guardavo più mi ricordava qualche cosa, infatti lo stile del disegno era identico allo stile del famoso manga/anime TRIGUN, scoprii poco dopo che la direzione artistica di questo gioco era a cura di Yasuhiro Nightow, ovvero creatore e disegnatore di Trigun. Decisi di comperarlo a scatola chiusa, non sapendo minimamente come potesse essere il gioco, non lessi nessuna recensione, lo comperai e basta. Una volta provato il gioco mi piacque molto, nonostante i suoi evidenti limiti, infatti il gioco era uno sparatutto in terza persona dove premendo un solo pulsante dovevi eliminare orde di numerosi nemici, dovevi fare solo ed esclusivamente questo, questo e basta. Noiso? Stranamente no, lo stile artistico veramente ispirato lo faceva apprezzare. Qui di seguito alcune immagini del gamplay del primo capitolo per PS2.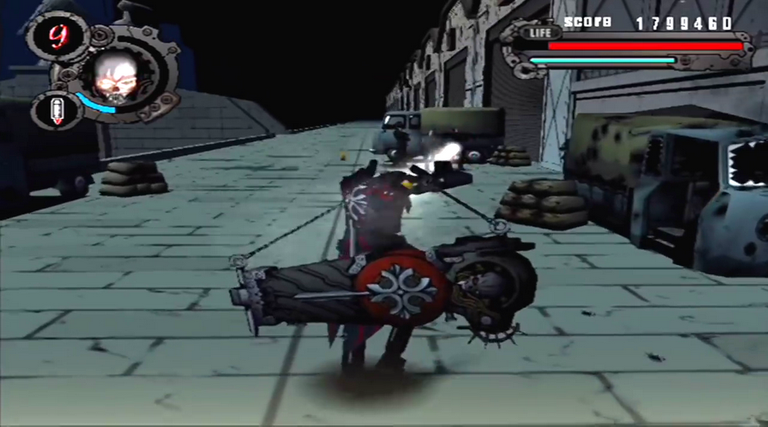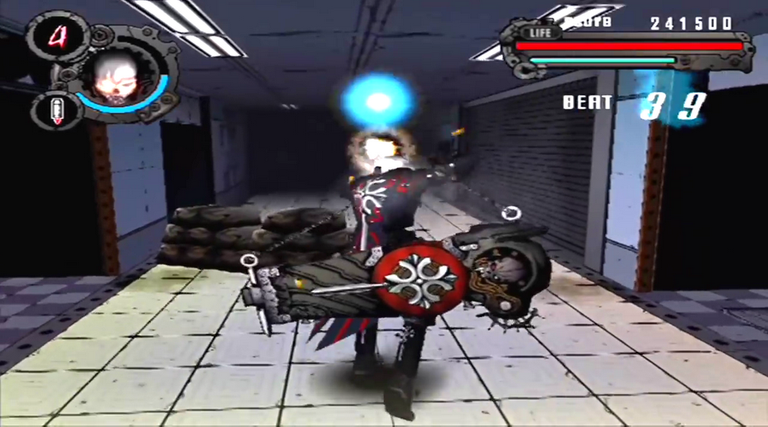 Immagini recuperate sul web
In sintesi lo giocai parecchi e mi ci divertii tanto. Qualche anno dopo uscì un seguito, che si distanziava molto poco dal precedente capitolo, quindi lo comprai e anche in questo caso nonostante i suoi evidenti limiti lo giocai e mi ci divertii parecchio. Qui di seguito alcune immagini del secondo capitolo per PS2.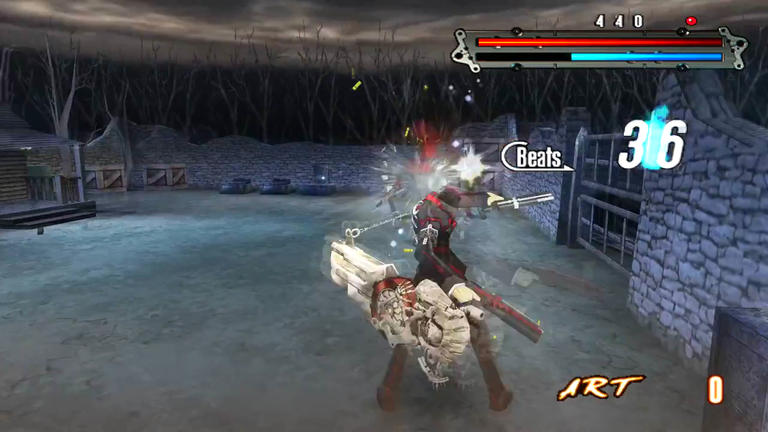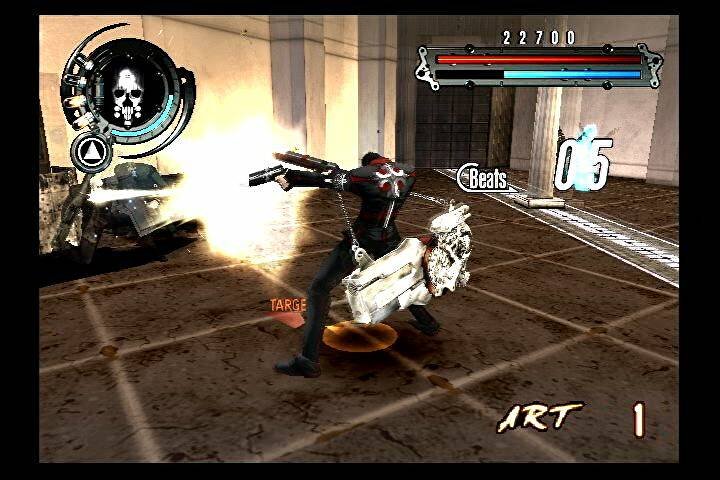 Immagini recuperate sul web
Passano gli anni e arriviamo al 2022, qualche giorno fà è uscito il nuovo capitolo, e ovviamente lo ho preso e lo sto giocando. Il gioco è lo stesso identico di quelli del passato, ovviamente graficamente è migliorato, ma la sua essenza rimane esattamente la stessa, corri, spari, spari, spari e spari ancora, basta, è noioso? Forse si, ma è divertente. Il carisma del personaggio ti permette di non pensare ai limiti del gioco. Una cosa però va detto, il panorama videoludico degli ulti 15 anni è cambiato molto, il pubblico è molto più esigente e non sempre si accontenta di prodotti fini a se stessi, infatti il pregio e il difetto di questo titolo è che è rimasto esattamente quello di 15 anni fà, però il pubblico è cambiato.
Qui di seguito alcune immagini del titolo per PS5 e Xbox serie S/X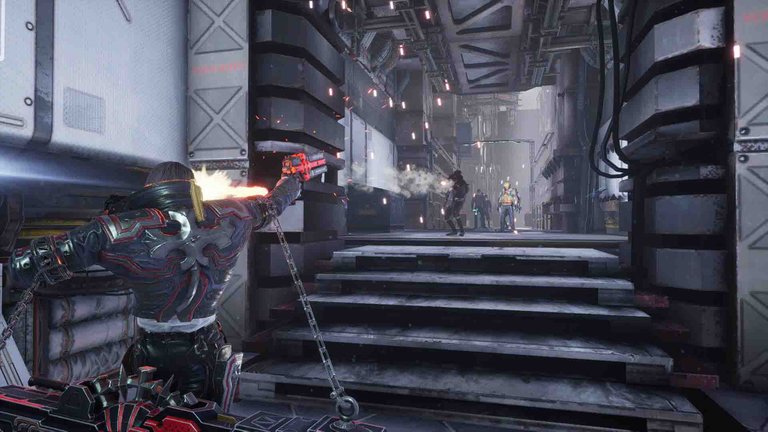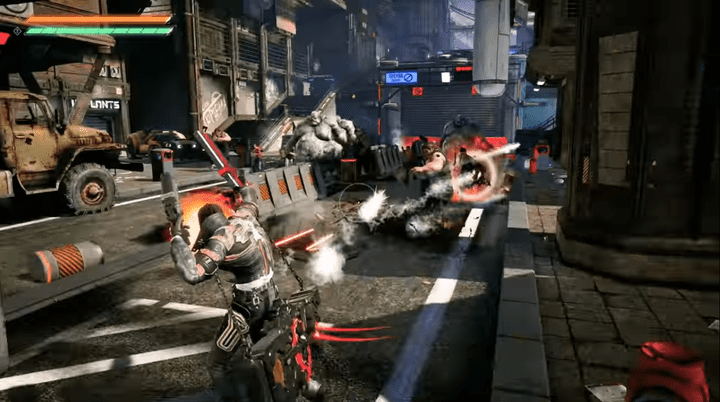 Immagini recuperate sul web
Spero che questo contenuto vi piaccia, come sempre vi invito a farmi sapere cosa ne pensate qua sotto nei commenti.