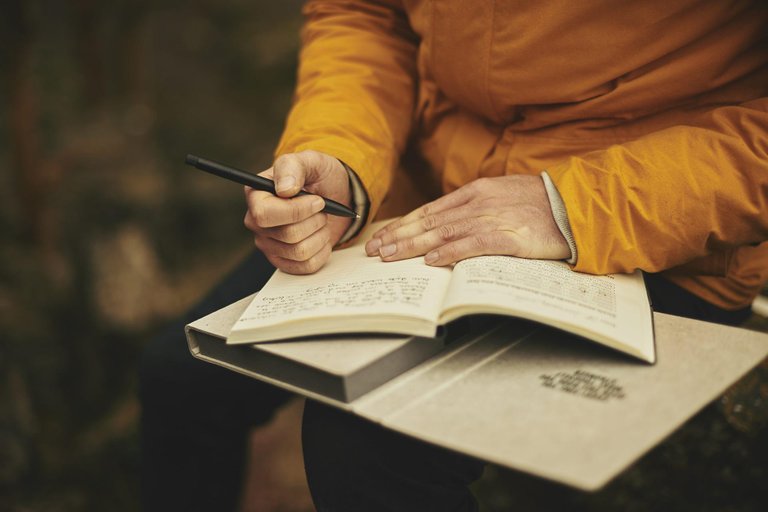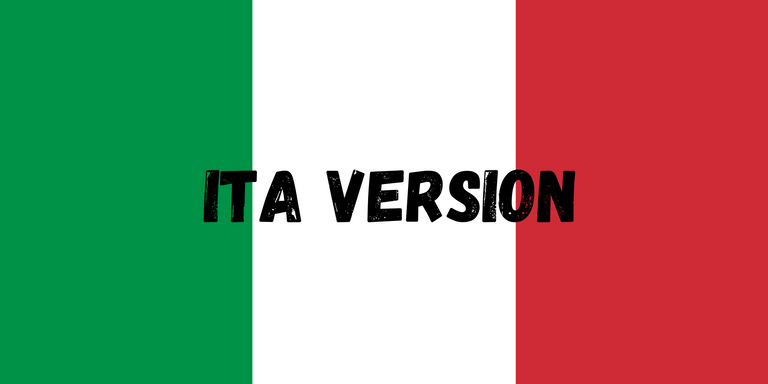 Buonasera amici Hivers! Oggi sentivo l'esigenza di scrivere qualcosa qui su questo splendido ecosistema visto che negli ultimi giorni non sono stato molto attivo con la scrittura di articoli. Volevo scrivere, però qualcosa di diverso rispetto ai miei soliti racconti sul mondo di Splinterlands. E quindi ho pensato di riprendere una serie che si trova sempre sul mio profilo ma che non veniva aggiornata da tanto. Diario di bordo è una serie che spazia dai viaggi alle vicessitudini di tutti i giorni, insomma qualcosa di leggero che non causi particolare pesantezza.

Buongiorno a tutti amici Hivers!
Ormai sto prendendo l'abitudine di scrivere ed aggiornare questo post con tutti i miei pensieri e le mie vicessitudini personali, credo sia un buon modo per scrivere di più qui su Hive e per tenere una sorta di Diario.
Sin da piccolo sono sempre stato affascinato dall'idea di tenere un diario personale in cui scrivere pensieri e resoconti della giornata, o anche semplicemente programmi futuri.. insomma un diario personale! Però, tuttavia, non sono mai stato in grado di portarlo avanti... magari lo iniziavo pure ma dopo un paio di giorni la mia voglia scendeva a zero.
Bene, detto ciò... vorrei che questo fosse una sorta di diario in cui però invece di confidare i miei segreti vi aggiorno sulla mia situazione in generale.
Sono ancora al mio paese natale, in Basilicata, qui fa freddo ed oggi piove. Sembra non ci sia nessuna sosta dalla pioggia, poco male.. ne approfitto per stare a casa e passare un altro pò di tempo con la mia famiglia prima di Natale.
Domani farò ritorno a Napoli, ho delle ricerche per la mia tesi di laurea da sbrigare e devo portarmi assolutamente avanti con il lavoro. Spero di trovare bel tempo ahaha
Dovrei anche recuperare qualche allenamento perso in palestra. Si, mi sono iscritto in palestra da un mesetto. Sentivo la necessità di tornarci. Qualche anno fa riuscìì, combinando dieta e palestra, a perdere ben 22 kg! Poi il Covid, le chiusere e tutto il resto mi hanno lontanato dalla palestra ma perfortuna non ho ripreso i kg persi con tanto sudore e fatica Quello che è successo al mio corpo è stato semplicemente mantenere quel peso ma in sostanza è cambiato il rapporto tra massa muscolare e massa grassa. Se quando ero allenato pesavo 82 kg con buona percentuale di massa muscolare a discapito della massa grassa, dopo aver perso 22 kg, nel periodo in cui sono stato off il mio peso è rimasto piuttosto invariato ma sicuramente la massa muscolare è diminuita cedendo il posto alla massa grassa. Non ho messo kg aggiuntivi, ma è cambiato il rapporto.
In palestra mi sto trovando bene, ambiente sano e gente qualificata che mi segue. La dieta la sto facendo di testa mia... lo so ci vorrebbe uno specialista.. ma io mi limito a tracciare e calorie giornaliere e cercare di stare attento a ciò che mangio. Prediligo carboidrati semplici, proteine, grassi buoni e verdura e frutta. Sono attualmente in ipocalorica per cercare di sgrassare un pò, poi penso che farò una normocalorica per provare a fare una sorta di ricomposizione corporea. Spero che questa estate potrò andare in spiaggia senza vergognarmi del mio fisico, cosa che ahimè in questi anni di inattività dalla palestra è successa.
Buona giornata a tutti!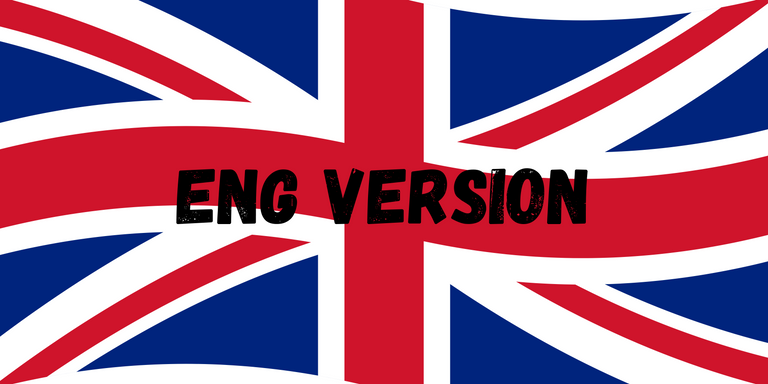 Good evening my fellow Hivers! Today I felt the need to write something here about this wonderful ecosystem, as I haven't been very active with article writing over the last few days. I wanted to write, however, something different than my usual stories about the world of Splinterlands. And so I thought I would resume a series that can always be found on my profile but hadn't been updated in a long time. Diario di bordo is a series that ranges from travels to everyday happenings, in short something light that doesn't cause any particular heaviness.

Good morning to all my fellow Hivers!
By now I'm getting into the habit of writing and updating this post with all my personal thoughts and vicissitudes, I think it's a good way to write more here on Hive and to keep a sort of diary.
Ever since I was little, I have always been fascinated by the idea of keeping a personal diary in which I could write down thoughts and accounts of the day, or even simply future plans... in short, a personal diary! However, I have never been able to carry it out... I might even start it, but after a couple of days my desire would drop to zero.
Well, having said that... I would like this to be a kind of diary in which, however, instead of confiding my secrets, I fill you in on my situation in general.
I'm still in my home town in Basilicata, it's cold here and it's raining today. There doesn't seem to be any respite from the rain, little bad... I'm taking advantage of it to stay at home and spend some more time with my family before Christmas.
Tomorrow I'm going back to Naples, I have some research for my dissertation to do and I absolutely must get on with the work. I hope to find good weather haha
I should also catch up on some training I missed at the gym. Yes, I joined a gym a month ago. I felt the need to go back. A few years ago I managed, by combining diet and gym, to lose a good 22 kg! Then the Covid, the closures and everything else took me away from the gym but fortunately I didn't regain the kg I lost with so much sweat and effort What happened to my body was simply to maintain that weight but in essence the ratio of muscle mass to fat mass changed. If when I was training I weighed 82 kg with a good percentage of muscle mass to the detriment of fat mass, after losing 22 kg, in the period when I was off my weight remained fairly unchanged but certainly the muscle mass decreased giving way to fat mass. I haven't put on any extra kilos, but the ratio has changed.
I'm doing well at the gym, healthy environment and qualified people following me. I'm doing the diet on my own...I know it would take a specialist...but I just track and daily calories and try to be careful what I eat. I prefer simple carbohydrates, protein, good fats and vegetables and fruit. I'm currently on a low-calorie diet to try to deflate a bit, then I think I'll do a normocaloric diet to try to do some sort of body recomposition. I hope that this summer I will be able to go to the beach without being ashamed of my physique, which unfortunately has happened in these years of inactivity from the gym.
Have a great day everyone!