Hello Splinterland warriors!
How are you all guys hope you will be blessed and fine here is another post about the Splinterlands game in which i will be sharing the quest rewards of today and also the league Tire advancement after a .
GOLD II LEAGUE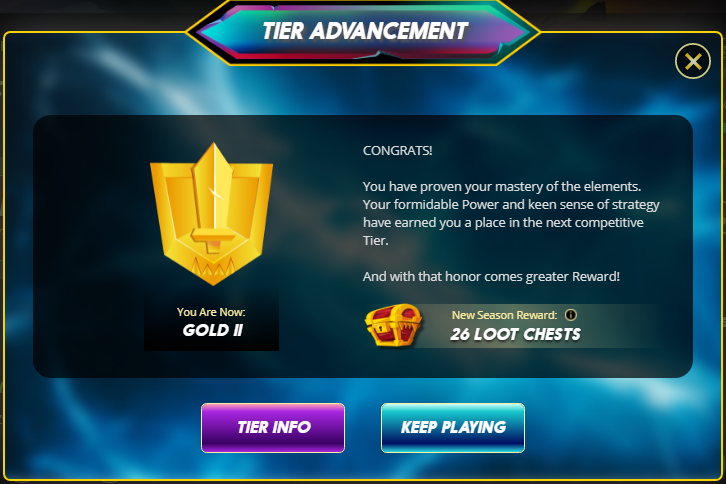 So here we go for the Gold II league after a lot of battles and stuggles to reach here because a normal player can not beat the current level of players that everyone knows because of the new players and investors are came to this game and they have upgraded their deck even from the latest and old editions so beating them is not easy for a normal players like us with level 5 summoners with fewer cards upgraded in each splinters but still happy that finally crossed the bridge from gold 3 to gold 2 league and also claimed the quest in the current league where i got some extra chest for today and will get 26 loot chest at the end of this season.

QUEST REWARDS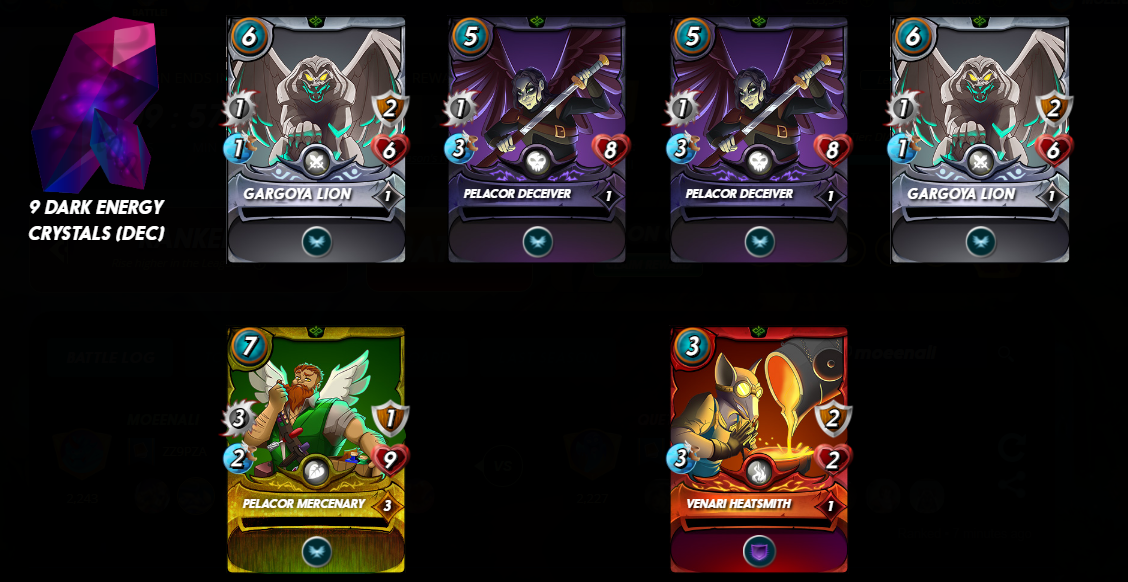 Well, the quest was easy and it was with the dragon splinter where you can use any splinter means that all the splinters are useable inside the dragon splinter so completing the quest with dragon splinter is a bit easy compared to the other quest like life and and death splinter for me so i have completed the quest early today but i played some battles for the rating and from 2100 to 2200+ i lose lots of battles but i tried to play for 1 hour to reach there and unlock this gold 2 league where i got the rewards of all common cards with one regular gold worth something.

BRAWLS/ PACK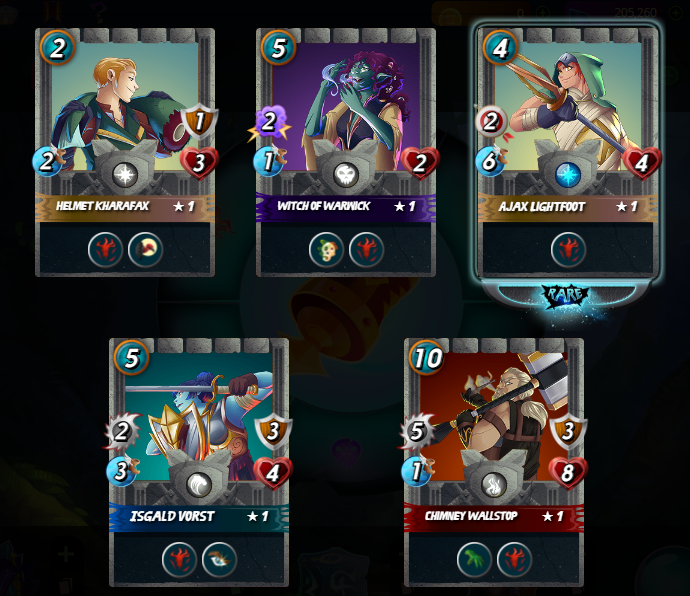 Well, in our guild everyone played well and got some merits from the guild as a reward of getting the first place with some crowns but this time i the merits was less not sure why but i got a pack with it and got all the cards that i already have in my collection so i don't want to share it in this post but will share in the next post that i already combined to level 2 so the upgraded card will share in the next post. These are the 5 brawls card from this pack that i bought with 2k merits that i earned from the guild brawls and bought this Gladius pack with that merits in which you can see some nice cards with the unbeatable bloodlust ability.

All images and animations are from the Splinterlands blogs and website

If you are new to this game then signup here to play the game click here for signup
---
---
Thanks For visiting my Blog
Best Regards @moeenali