Hello Splinterland warriors!
---
VRUZ
---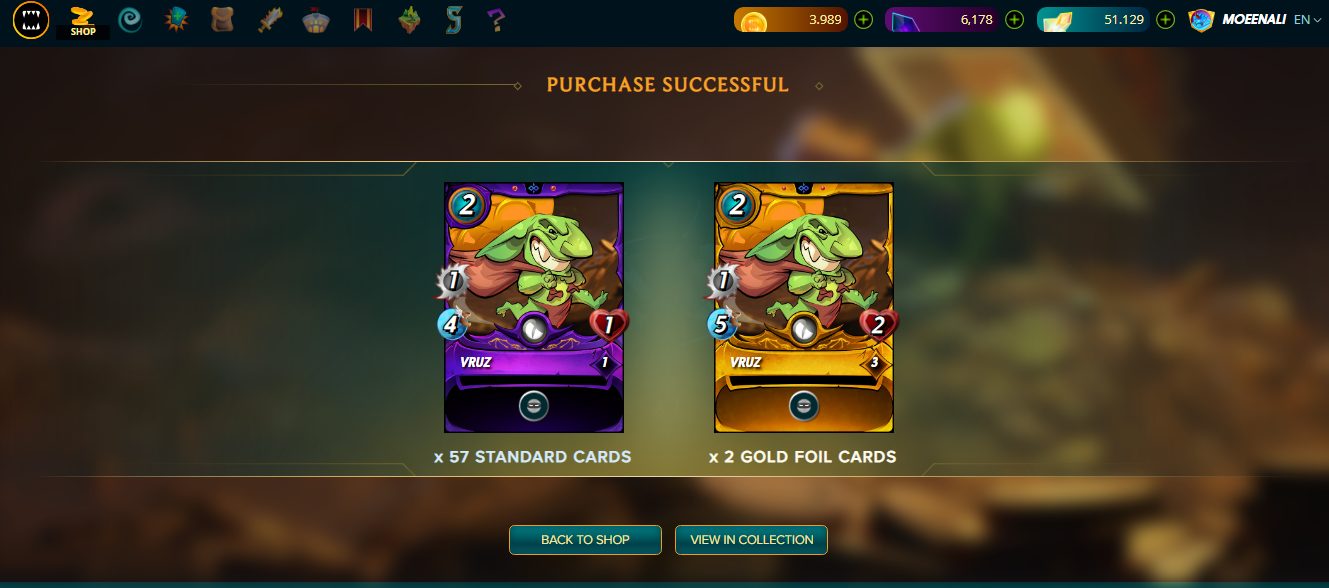 Added this new card to my collection for the first time we got SPS staking airdrop card thanks to the team for rewarding this beautiful gift to all players who staked SPS this will boost the price of SPS as well as the price of vouchers because you need to 1 voucher for each card you purchase if you qualified for it. I am happy that i did not sell my SPS during the airdrop time and built an SPS stake on a daily basis which give me lots of benefits like daily staking rewards of Liquid SPS, and vouchers, and we are getting one more Fruitfull airdrop of GLX tokens by holding and staking SPS tokens and now another big airdrop in the form of this promo CARD worth $45 for me.

---
SPEEDY VRUZ
---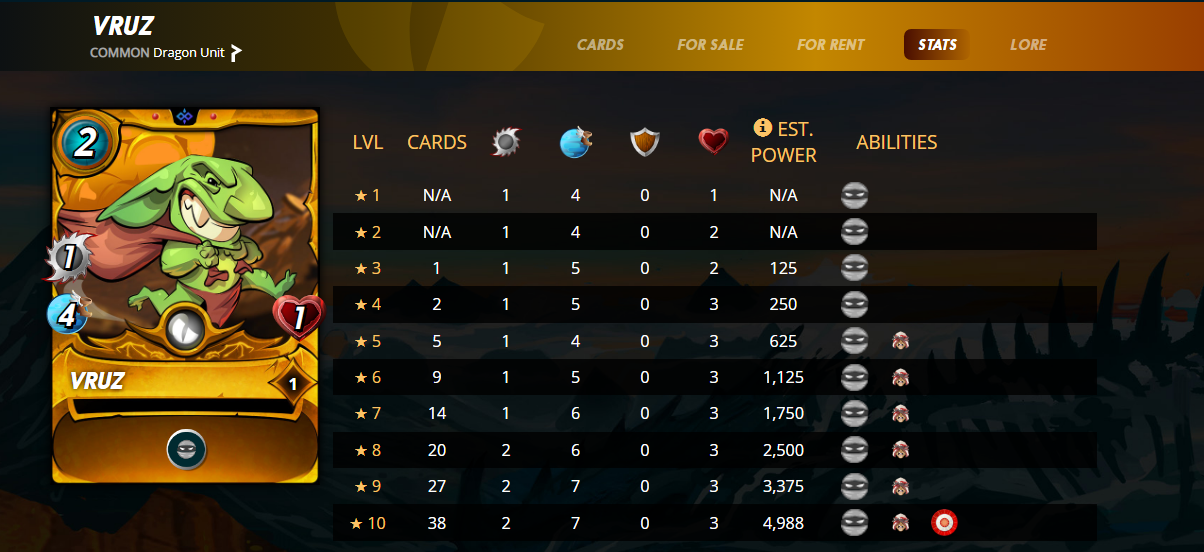 7 Speed is a high speed with a sneak ability to hit the last enemy monster with its sneak and true strike ability if you have max this card it will never ever miss its target. Got 57 regular BCX so will upgrade this card to level 5 for martyr ability currently and later will buy some BCX to make this card to level 6 to get back the 5 speed from this card while i can not use it at a high level because of summoner level and can only be used at level 6 or 7 in level 4 dragon summoner of Epic.

---
SOLD GF VRUZ
---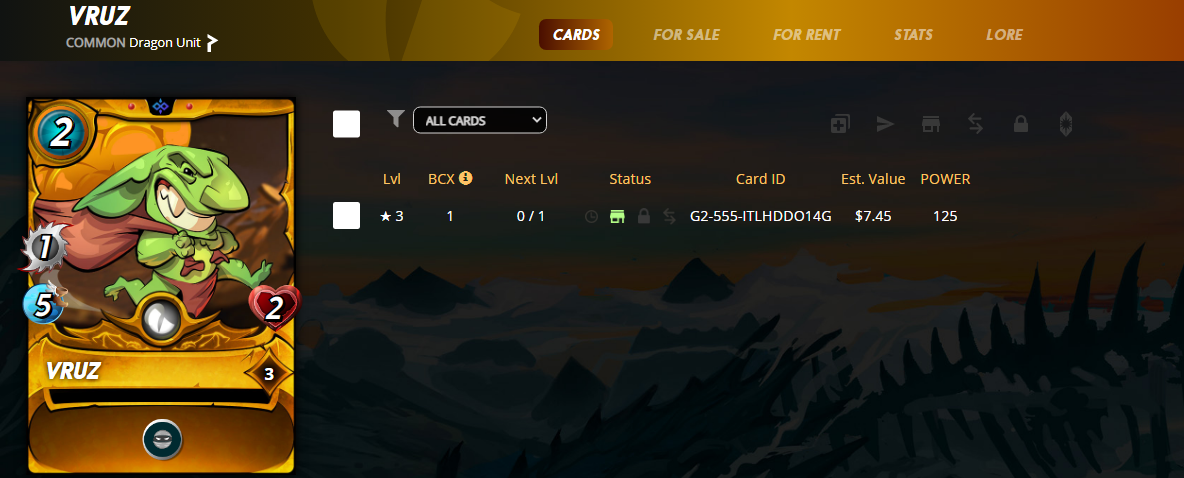 Sold one BCX for $7.48 and the other one is already placed for sale in the market at a high price not sure it will hit $8 mark but i placed it for $8 and will buy the rest of the BCX to make this card to level 6 that i can use in my battles so it was a good day that we got this free card by staking SPS so finally SPS staking gave us one more benefit and rewarded this card. I am going to buy some liquid SPS and will hold it because the team is preparing for an exchange listing the price will go up so this is the right time to buy some SPS and hold it till the exchange listing.

All images are from the Splinterlands website

If you are new to this game then signup here to play the game click here for signup
---
Thanks For visiting my Blog
Best Regards @moeenali