Hello Splinterland warriors!
How are you all guys hope you will be blessed and fine. In today's post, I will be sharing a common fire monster from the chaos edition with scavenger ability.
ANTOID PLATOON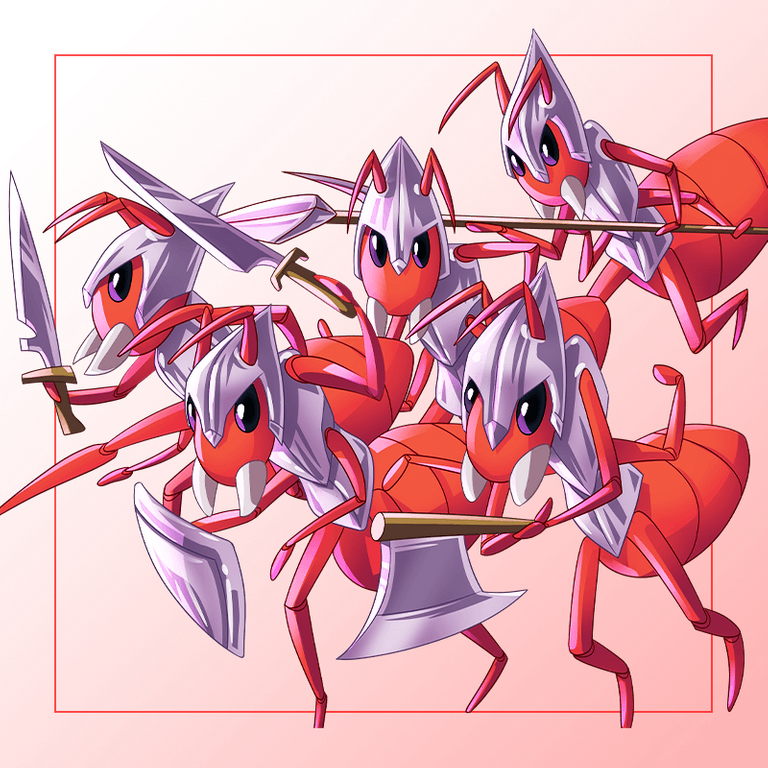 An Antoid Platoon typically consists of five to seven Fire Ants, each approximately the size of a man's fist. They are well-armored and wield shields and spears that, while tiny.
Well, finally upgraded my first chaos legion card to level 6 from the fire splinter which is a low mana card that can be used in the little league ruleset with its shield ability but now it will be useable at level 6 so the scavenger ability is unlocked there are two abilities in this card the first one we get at level 1 while the next one will unlock at level 6. However, i have focused on upgrading the chaos legion card so the first one is here which i upgraded with my rental income as i am renting out my cards at the start of the season and from now i will be upgrading the cards from fire splinter slowly as i upgraded this card with a small investment of nearly $4+ which i got from renting and also i sold some cards today for the next card upgradation which will be TENYII STRIKER from the rare fire family.

ANTOID PLATOON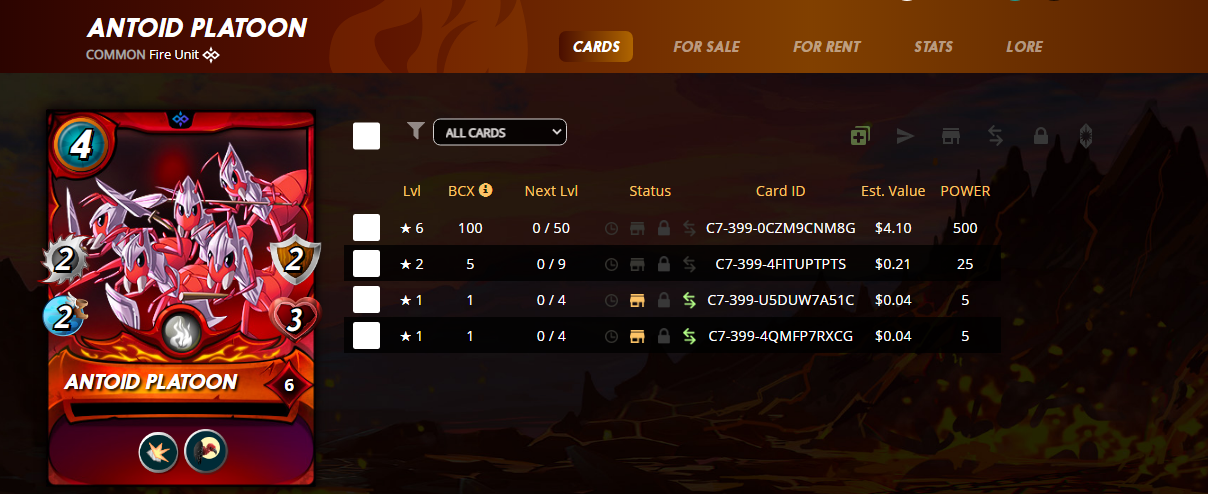 Here you can see the level 6 version of this card as i bought one level 5 and two levels BCX and some BCX i already have before from the packs opening so combined all of them today and converted this card to level 6 and the rest of the BCX i will send to my alt account and the level 2 will be sent to my brother as he will upgrade this card to level 4 only so the rental profit gives me this card as it is a free upgrading from the rental income and reinvestment in the cards.

FOCUS REWARDS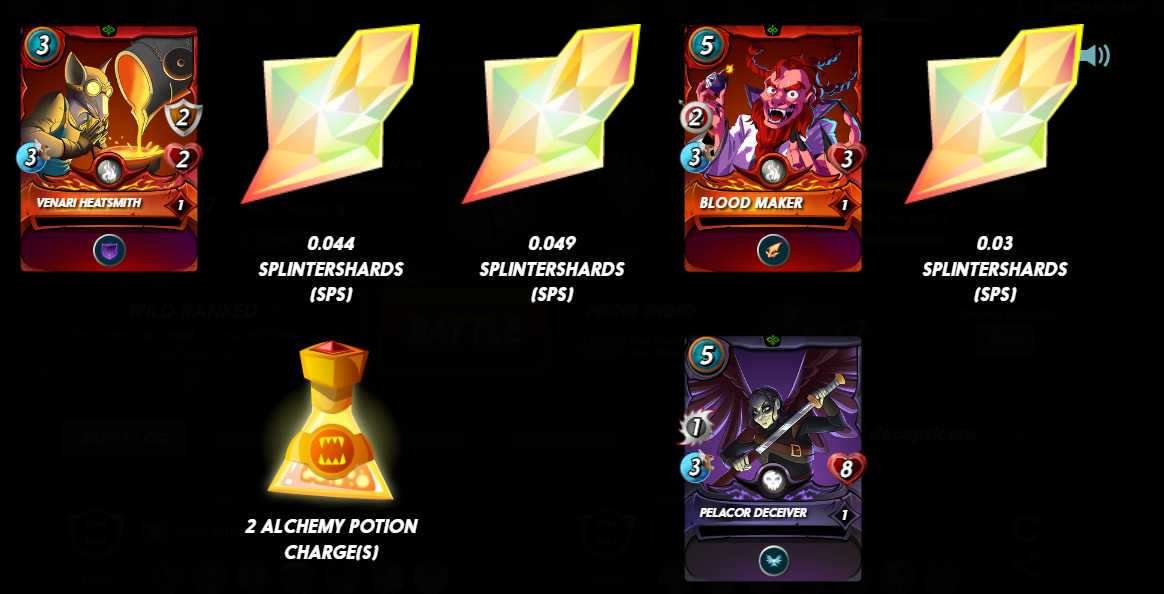 As i have removed some cards from the rental market for brawl battles and especially the two summoners and cards from water and earth splinter these two splinters and its cards are the most profitable in my rental income as i have removed the LAMA mage which rented out for 125 DEC per day and removed the beta water summoner which is rented out for 60 DEC for 8 days so these the expensive and good cards for renting out to earn some free DEC if you have these monsters. However, i will upgrade the league in my alt and will start playing in my main account from tomorrow as i will receive my cards for playing and will start completing quests from tomorrow to share the focus rewards these are the worst rewards from the silver league.

All images are from the Splinterlands website

If you are new to this game then signup here to play the game click here for signup
---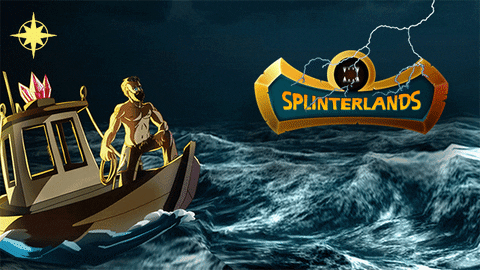 ---
Thanks For visiting my Blog
Best Regards @moeenali