Hello Splinterland Players!
Hope everyone will be fine and blessed today i will be sharing the Glx staking rewards and the GLX airdrop I got today from the Staked SPS tokens which I staked and increased the staking of GLX tokens in my wallet soon in two days i will have 1k GLX stake.
---
GLX STAKING
---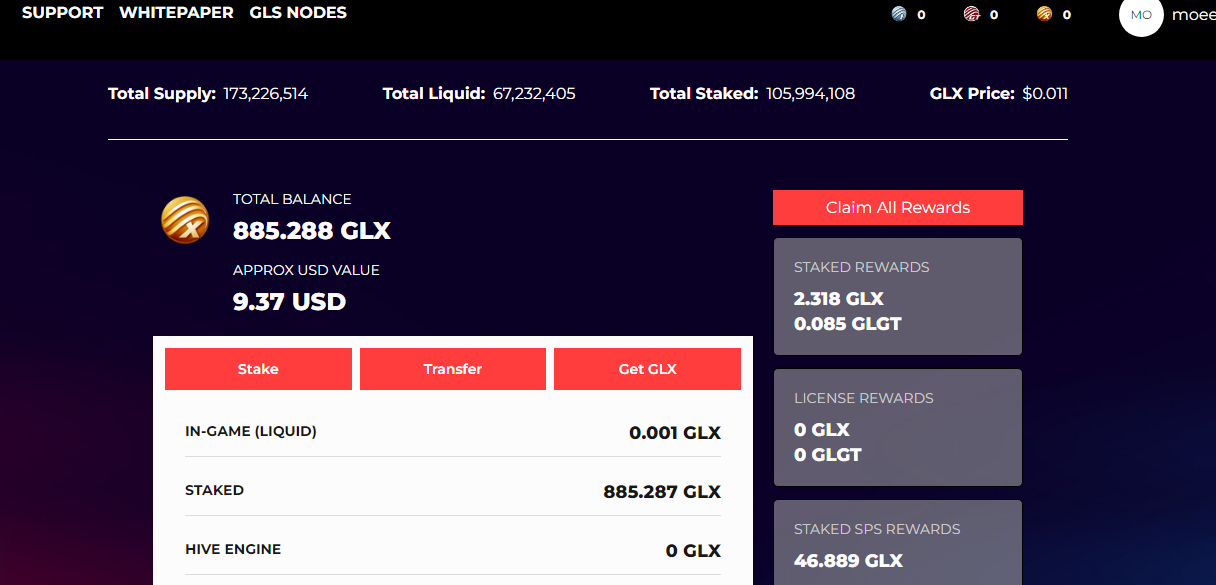 Well, yesterday i started staking GLX tokens and on a daily basis, I will stake the GLX tokens I am earning from the Airdrop based on Stake SPS tokens so here you can see the total GLX I staked is 885 and I got 2.3 GLX from the staking rewards while the GLX airdrop is 46.8 almost 47 GLX so currently i am getting almost 46 GLX tokens Airdrop based on Staked SPS which i increased yesterday and staked 15k more SPS to reach the goal of 100k that i will complete from the Staking rewards on in the next month or i will try to complete this target in this month i will write a separate post on it tomorrow and will share it in the social media challenge post.

---
CLAIMED AND STAKING
---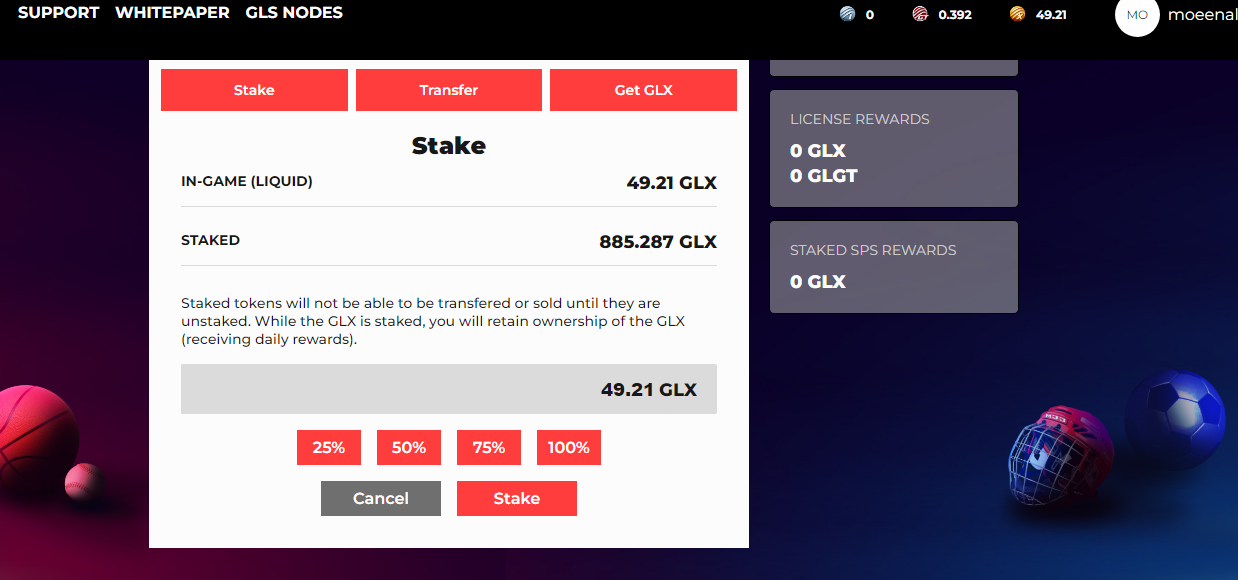 Well, i got 49.21 GLX today from both staking and airdrop which i staked directly and increased my staking soon i will hit the 1k stake GLX mark also i already have 600 GLGT which i bought by selling 1000 GLX so if the price of GLGT not going up i will buy back the GLX and will stake it to get some GLX tokens and also GLGT based on staked SPS which can be used in the game of geniuses league so this is the right time to invest some money in Glx no one knows the price of any coin in future so my target is to stake 10k GLX in the first phase or in the first two months.

---
FOCUS REWARDS
---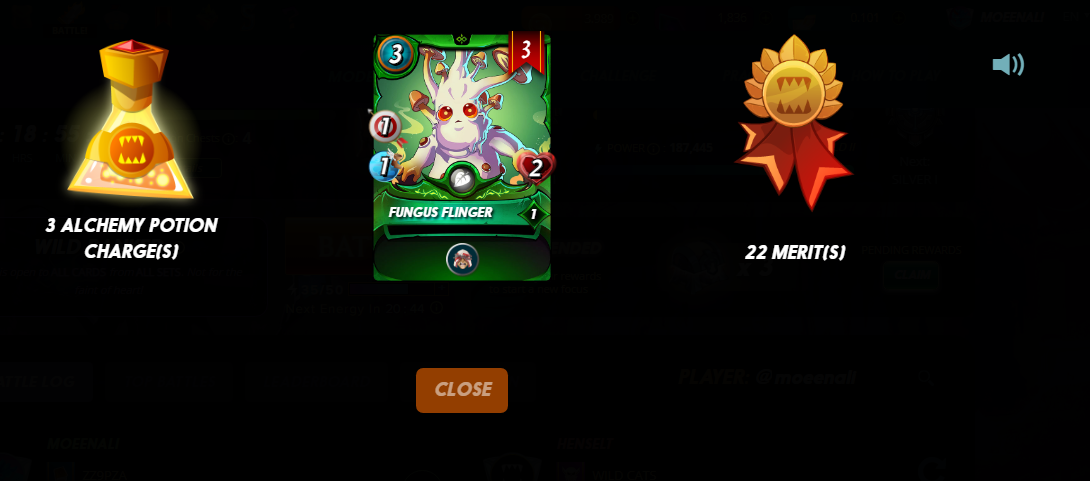 It was a busy day and i did not have time to play battles and made only 3 chests in the silver league the game is getting more hard day by day and strong players are leading now in higher leagues while the normal players have strong cards are playing in the silver league and they are not letting us to reach higher league i will remove some cards tomorrow from the rental market and will start playing with strong cards to reach back in the gold league.


All images are from the Splinterlands website

If you are new to this game then signup here to play the game click here for signup
---
---
Thanks For visiting my Blog
Best Regards @moeenali