Hello Splinterland warriors!
How are you all guys hope you will be blessed and fine here is another post about the Splinterlands game in which i will be sharing the quest rewards of today and along with a yesterday's quest rewards and a new epic reward card.
URAEUS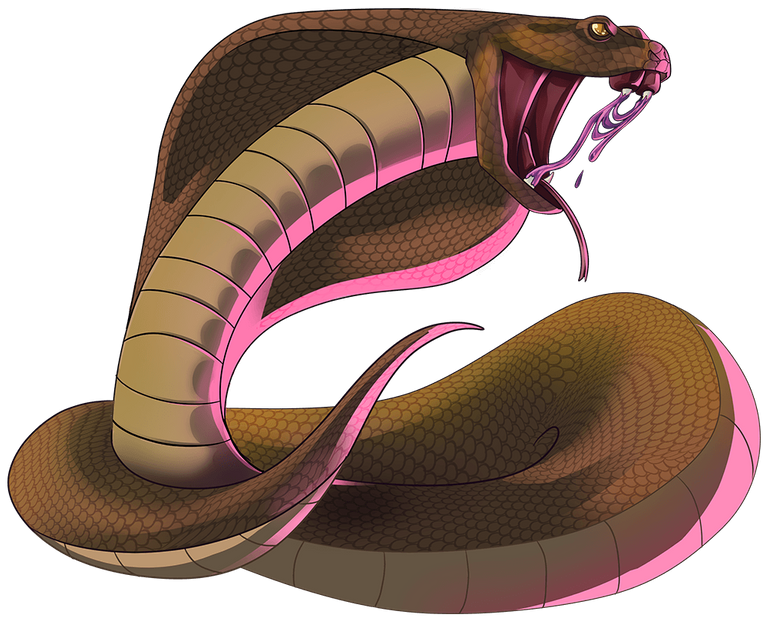 There is a famous circus camp in the Smoldering Forest of the Burning Lands called The Sirk. It has the boldest daredevils, the most agile acrobats and the most distinguished freaks anywhere in the Splinterlands.Read more
With 3 mana cap this card with sneak ability would be perfect killer in the little league ruleset or low mana cap because you can use this beast in each and every splinter because of its neutrality that will be allowed in all splinter. The card is great for low mana battles but it would be good if we use it in a summoner which adds one melee attack to all of its friendly monsters.

ABILITIES AND MARKET PRICE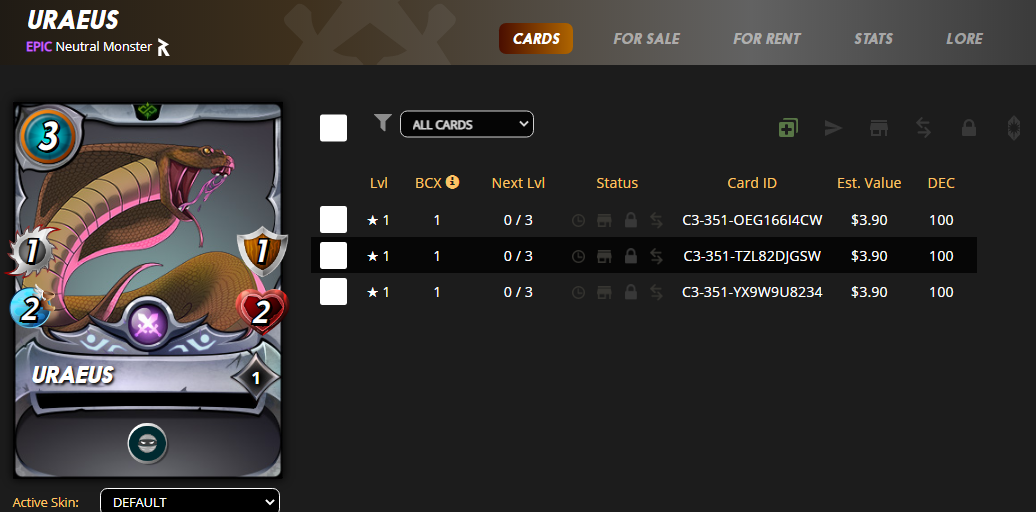 Well, i already discussed the abilities of this card which are poison and sneak but look at the pirce of this single card that i got from the quest rewards which is almost near to $4 so not a bad card total i have 3 cards and all these are free from the quest rewards worth round about $10+ equal to buying a spellbook so if a new player buy a spell book and he got these 3 card by completing its quest so he recovered almost his initial investment by getting this single card 3 BCX.

QUEST REWARDS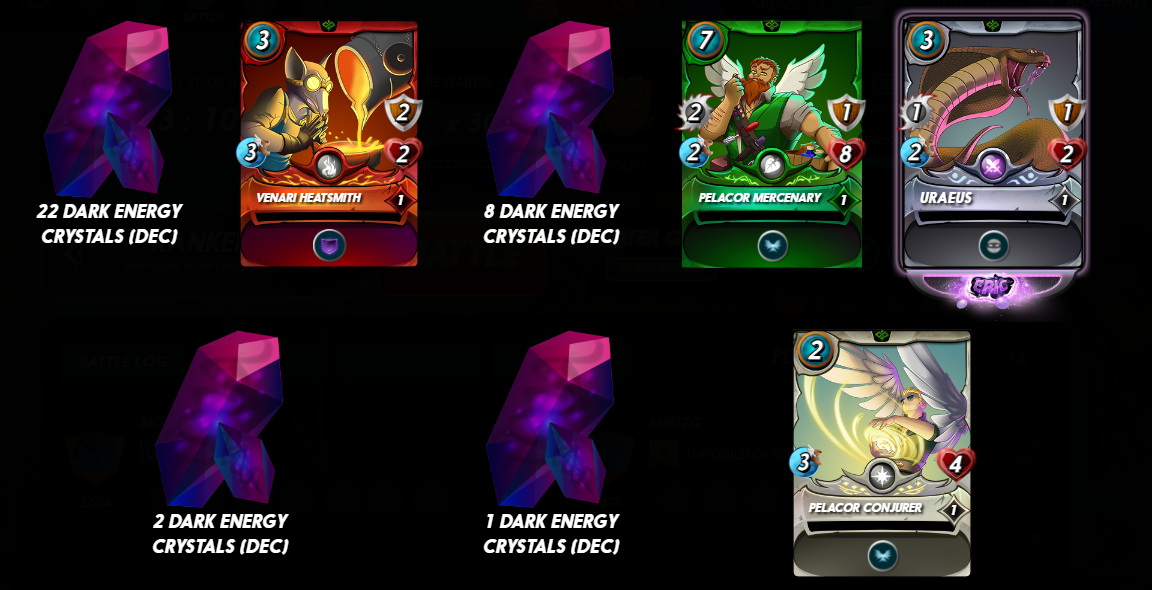 Here is the quest rewards of today which was a water quest and i completed it easily just by losing few battles not like yesterday and then claimed these rewards which include one epic card and rest of thhe cards are common with a little bit dec tokens.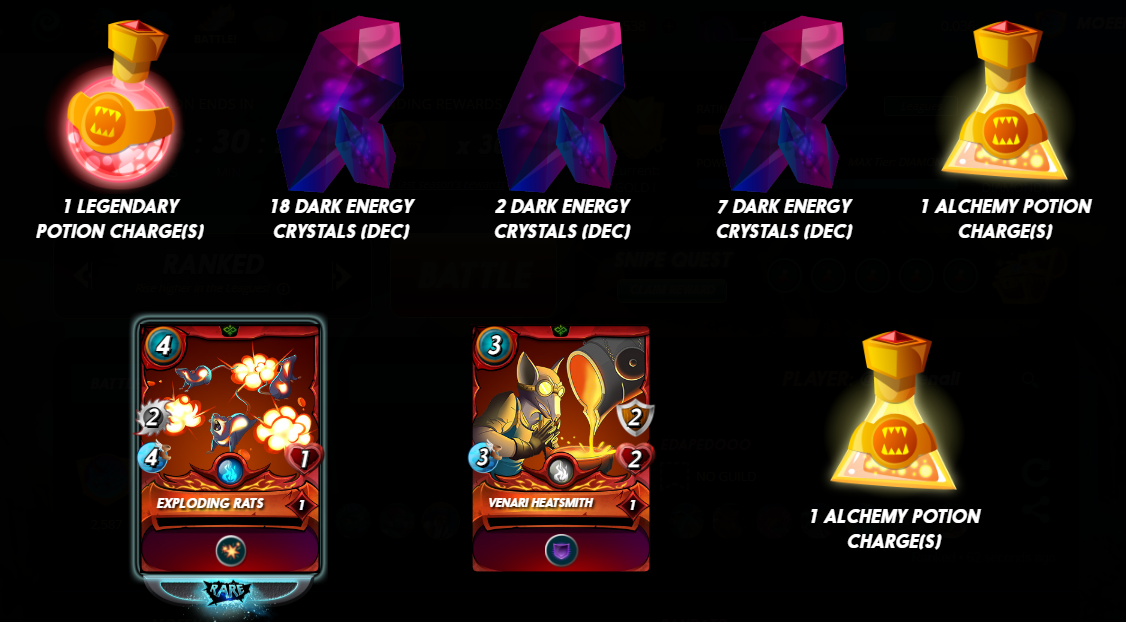 Yesterda's quest was difficult and even my rating goes down from 2800 to 2500 back even crossed 2400 mark but i recovered it by draining lots of capture rate yesterday and when i claimed the rewards here you can see the rewards which are useless because of the difficult quest in which include one rare card and one common while rest of the chest for potion and few dec tokens.

All images are from the Splinterlands website

If you are new to this game then signup here to play the game click here for signup
---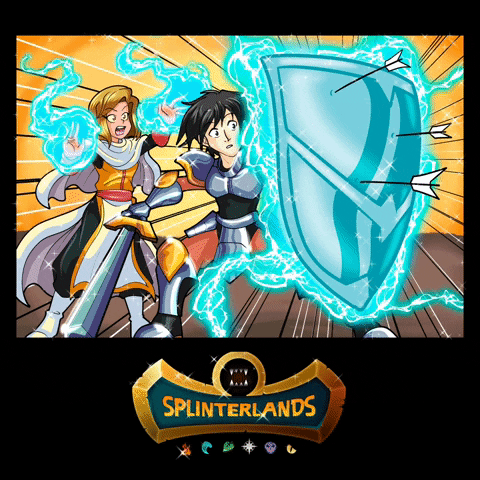 ---
Thanks For visiting my Blog
Best Regards @moeenali