Greetings, dear friends of Hive Blockchain! I hope you all are doing well and feeling healthy. I am also good and enjoying my life. It's Saturday 19h day of November 2022 here in Pakistan. I am again sharing my rental income from the Splinterlands game with you. Today I was very busy and didn't get free time to activate my focus for tomorrow. I got free from work in the late evening and then I got refreshed and took some rest because I was feeling very tired. Today I didn't find enough time to play splinterlands and also my cards were on the rental market due to which I didn't make any loot chest in my today's focus. When my focus ended I claimed a new focus and it was given in the Flying ability monsters that I didn't change.
POWERED UP 1917 HIVE:
A few days ago I powered up more than 1900 Hive which increased my HP to 6000. I collected these Hive tokens from splinterlands and mostly I sold 1.5M dec. I am collecting more Hive tokens and converting my HBD directly to Hive and will power up it when I reach the 7k milestone.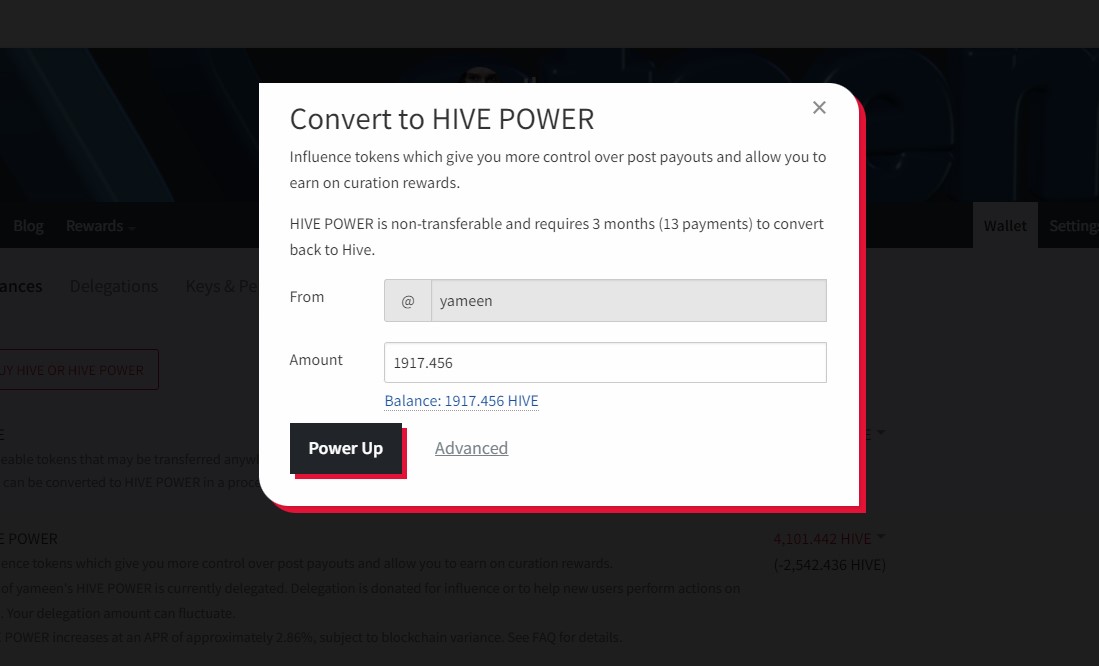 MY RENTALS INCOME FROM SPLINTERLANDS CARDS:
Yesterday I enabled renting out my splinterlands cards on splex.gg and in one day I earned more than 1300 dec which is a nice passive income. I disable it again and start playing battles when I the brawl battles started so I use the cards in brawl batttles.



My Current League and Rating:
In the below screenshot, you can see that there are still 10 days and 20 hour remaining at the end of this season. My season-end rewards are still 4 because today I didn't play battles. My current league is still Silver 1 and today I reached a 1645 rating.



This is all about today, Thanks for visiting my blog.

JOIN SPLINTERLANDS
If you are new to Splinterlands and want to join, you are welcome, you can join from the below link.
https://splinterlands.com?ref=yameen

If you are a newbie and want to ask something, you are welcome I am always available 🤚 to help you.
All images used in this post are downloaded from the Splinterland official website.
Thanks in advance If you like my post and show some support.