Greetings, dear friends of Hive Blockchain! I hope you all are doing well and feeling healthy. I am also good and enjoying my life. It's Thursday 17h day of November 2022 here in Pakistan. Today I am again sharing my daily focus rewards of the Splinterlands game with you. I was free today from the morning due to which I woke up late and also the workers were on leave so I enjoyed my day. After refreshing and taking my breakfast I went outside to find the prices of the marble stones that we are going to take on the floor and came back home late. Then I opened my laptop to track and connect with my online world. I started playing splinter and claimed my focus rewards. I made a total of 4 loot chests in the silver league. When I claimed my focus rewards my focus for tomorrow was given to the anti-magic ability monsters that I changed and the new focus was given to the water splinter. I am currently playing in the silver2 leagues and was rewarded with 7 loot chests in which I got 2 cards, 19 potions, and 5.3 SPS.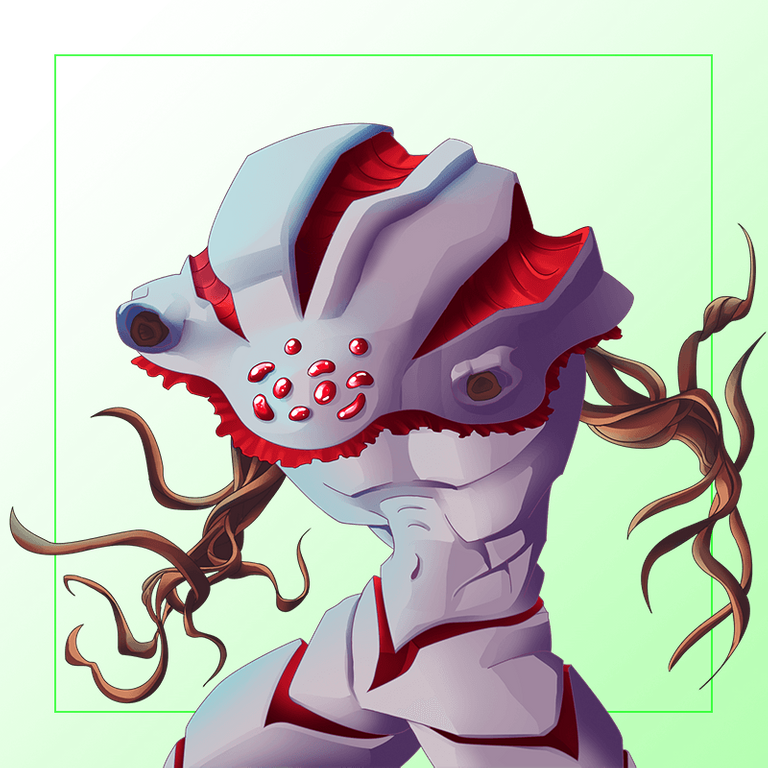 Claimed Quest Rewards: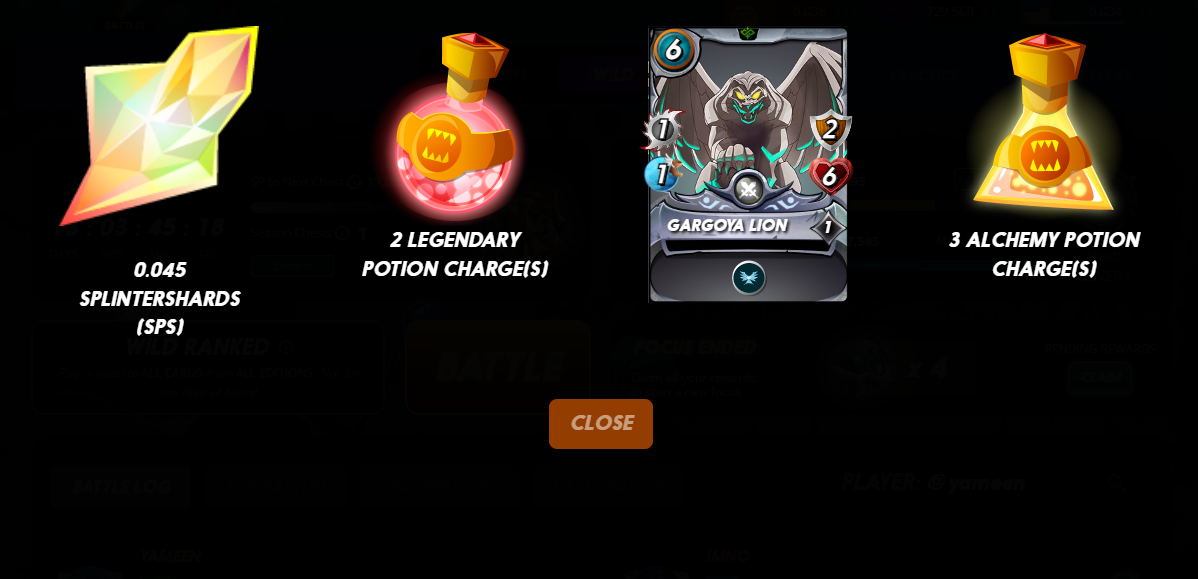 ONE CHAOS LEGION PACK OPENING:
Today I opened one chaos legion pack that I got from the focus reward two days ago. I opened it today in which I got two rare cards and three common cards. The result of pack opening is given below;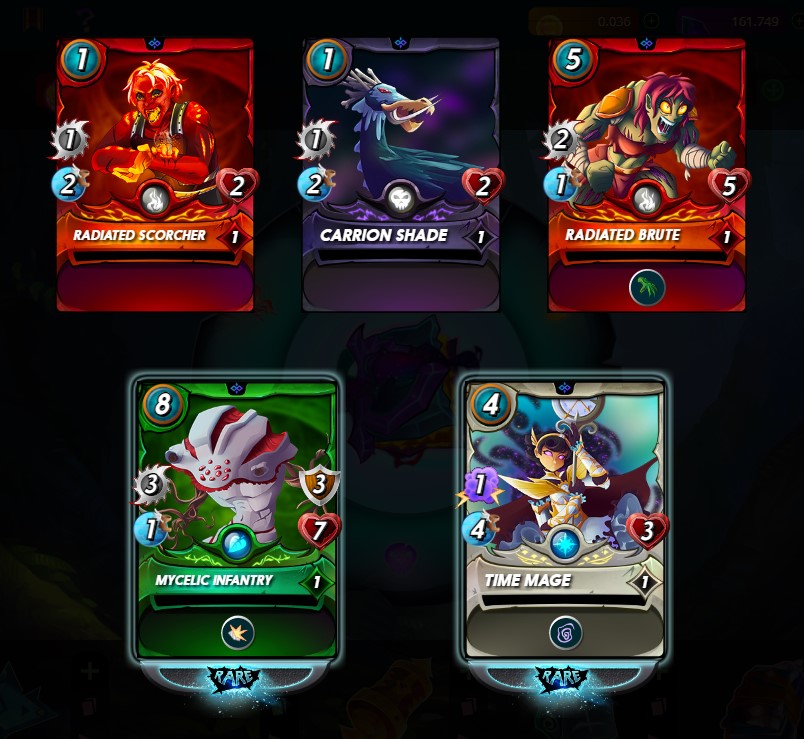 My Current League and Rating:
In the below screenshot, you can see that there are still 12 days and 21 hour remaining at the end of this season. My season-end rewards are increased to 2. My current league is still Silver 2 and today I reached a 1575 rating.



This is all about today, Thanks for visiting my blog.

JOIN SPLINTERLANDS
If you are new to Splinterlands and want to join, you are welcome, you can join from the below link.
https://splinterlands.com?ref=yameen

If you are a newbie and want to ask something, you are welcome I am always available 🤚 to help you.
All images used in this post are downloaded from the Splinterland official website.
Thanks in advance If you like my post and show some support.