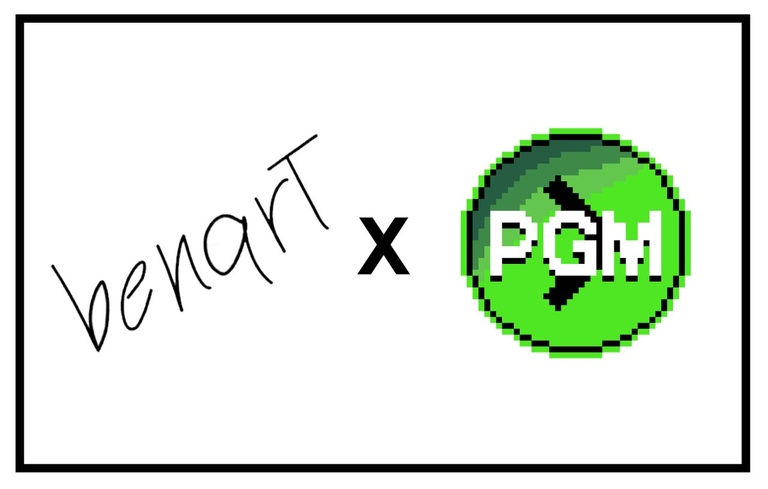 photo by @bencwarmer
ITA
Ciao a tutti amici della community di PGM , da ormai un bel pò di tempo il progetto di @bencwarmer è partito , ovvero BEN.ART , un progetto dove comprando alcuni NFT dallo store di @nftshowroom si possono generare dell'entrare passive , oltre al poter rivendere a prezzi ancora più alti i proprio NFT in possesso , alla fine è sempre arte digitale!
Comunque tempo fa il progetto di PGM DeFi si sarebbe impegnato per supportare il progetto di Ben.art , dove molto spesso sul server discord di PGM vengono rilasciate delle ufficialità per quanto riguarda anche Ben.art
Maggiori info sul progetto qui: https://peakd.com/hive-146620/@bencwarmer/engita-benart-nft-project-update-and-payment
---
CONTEST
Estrazione casuale , chiusura del contest al momento del pagamento del post
PREMI
COME PARTECIPARE
Re-blog
Commenta e menziona 3 amici o più
Nel caso tu hai già o vuoi acquistare un NFT di ben.art prima della chiusura del contest avrai i seguenti vantaggi:
Aumento delle percentuali di vincita dell'NFT del 3%
---
Sono graditi ma non obbligatori per la partecipazione al contest
I voti fanno sempre comodi sia per vedere l'affetto della community e supportano i futuri contest.
Commento con l'ausilio di comandi come !PGM o !LOL o !PIZZA
---
---
---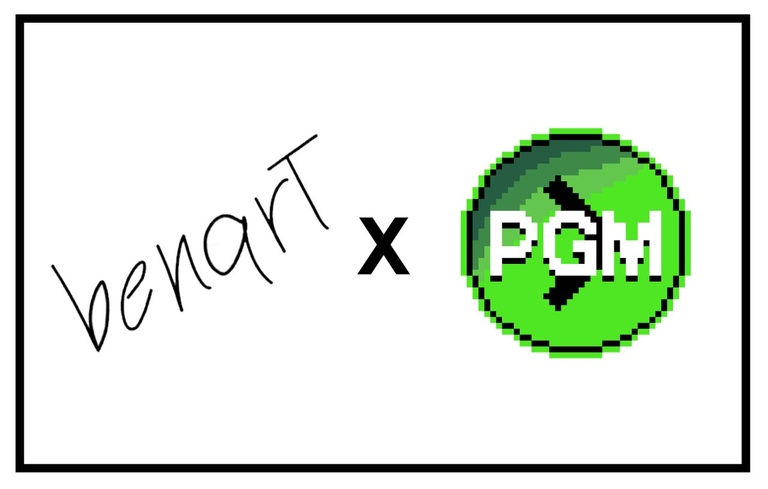 Hello everyone in the PGM community, for quite some time now the project of @bencwarmer has been underway, that is BEN.ART, a project where by buying some NFTs from the @nftshowroom store you can generate passive income, as well as being able to resell at even higher prices the NFTs you own, in the end it is always digital art!
However some time ago PGM's DeFi project would have committed to supporting the Ben.art project, where very often on PGM's discord server official announcements are released regarding Ben.art as well
More info on the project here: https://peakd.com/hive-146620/@bencwarmer/engita-benart-nft-project-update-and-payment
---
CONTEST
Random draw, contest closing upon payment of the post
PREMIUMS
HOW TO PARTICIPATE
Re-blog
Comment and mention 3 friends or more
In case you already have or want to buy an NFT from ben.art before the contest closes you will get the following benefits:
Increased NFT winning percentages by 3%.
---
Welcome but not mandatory for contest participation
Votes are always good to see the affection of the community and support future contests.
Comment using commands such as !PGM or !LOL or !PIZZA
---
---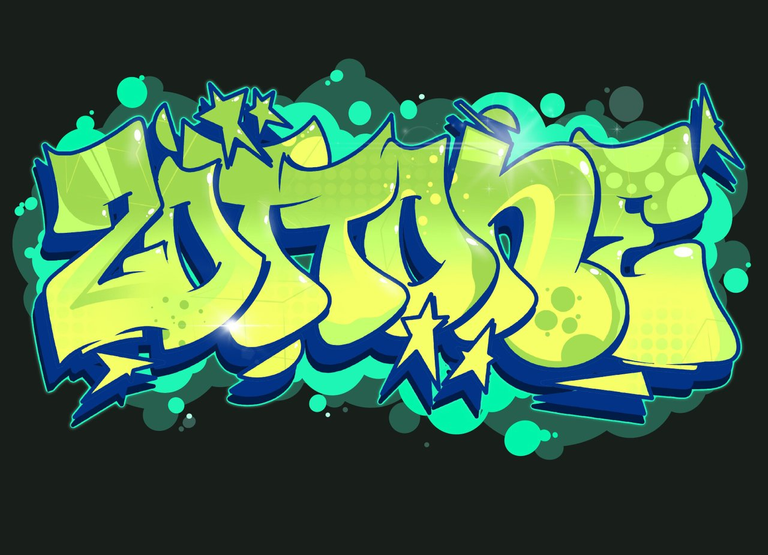 Follow me on
TWITTER ---> https://twitter.com/zottone444
TORUM ---> https://www.torum.com/u/zottone444
HYPPER ---> https://hyprr.com/profile/zottone444
NOISECASH ---> https://noise.cash/u/Zottone444
READCASH ---> https://read.cash/@Zottone444
BLURT ---> https://blurt.world/@zottone444
JOIN ON TELEGRAM ITALIAN GROUP ---> https://t.me/hiveitaly
FOLLOW HIVE ITALIA ON ---> Twitter -- Instagram -- Fecebook
photo by me / @hashkings /hive-engine
---
If you want to buy/sell Dcity cards with the PGM token from the NFTM.art shop click here
---
My private socials
Instagram---> ale_zotta_
Twitch ---> zottone
---
Links that may be useful to you for the PGM token
Buy it here
If you don't know how to buy the PGM token click here
If you want to know what projects we collaborate with, click here and here
If you want to become a sponsor of the project click here
joins the PGM discord server
FOLLOWE PGM ON TWITTER
Buy games by paying with hive-HDB-Pizza Token here @thebeardflex
To buy my microphone click here
To join my fortnite community click here
---
@chaosmagic23
@emaxisonline
@isiksenpalvoja
@amaillo
@itharagaian
@arpuch
@steem82868
@guurry123
@points-fr
@crazyphantombr
@hhayweaver
@koussbar
@ydaiznfts
@bokica80
@heruvim1978
@captainquack22
@beeminer
@servelle
@mizuosemla
@adie44
@mypathtofire
@c3r34lk1ll3r
@florenceboens
@agog
@solymi
@davidxxl
@dubble
@kryptodenno
@bencwarmer
@gestion.alive
@genming
@pirulito.zoado
@hafiz34
@mad-runner
@mario89
@princekham
@noctury
@ganjafarmer
@myothuzar
@kojiri
@bilidrg
@ternizator
@daniarc
@thaddeusprime
@dewabrata
@darmst5339
@forykw
@thgaming
@jim-crypto
@eijibr
@new.things
@dksart
@xheadhunterz
@dracozauberer
@rachaeldwatson
@thisisawesome
@cryptoalvirin
@pinkhub
@forsakensushi
@flaxz
@operahoser
@suhlaing
@maurojd
@edgerik
@libertycrypto27
@heartbeatonhive
@digitalspace
@salamera
@lozio71
@matons
@elikast
@danideuder
@bitcoinflood
@reiseamateur
@aweee
@jdike
@freed99
@davot
@miketr
@mein-senf-dazu
@nahueldare3627
@ana-maria
@chubb149
@timehacker
@lofone
@vaynard86
@koshwe
@benthomaswwd
@imno
@bananasfallers
@nyimwa
@szmobacsi
@acgalarza
@chapelle
@nyinyiwin
@badpupper
@pousinha
@elfino28
@from-mars
@alicia2022
@tokutaro22
@uthantzin
@shiftrox
@ivanslait
@yeckingo1
@shawnmichael-gt
@serhotest
@candnpg
@lotto-de
@blitzzzz
@ladymisa
@rzc24-nftbbg
@zonadigital21
@tinyputerboy
@luizeba
@trading-tokens
@r1s2g3
@krueger053
@jjprac
@hutorou
@lordshah
@tengolotodo
@michupa
@alex2alex
@underlock
@solairitas
@criptosectadepit
@siphon
@atma.love
@entrepidus
@lipe100dedos
@web-gnar
@splinter100dedos
@urkanon
@mervinthepogi
@krakonos
@cpol
@eustace-kidd
@hurtlocker
@thecuriousfool
@brianhuang
@ruralio
@amaari
@nietokilll
@beeber
@eddwood
@dontcare89
@stdd
@iamjabez
@mauriciolimax
@mehmetfix
@condeas
@lobaobh
@skgcrypto
@xykorlz
@torran
@cryptounicorn420
@mann0000
@astrocreator
@allonyx.ngs
@valerianis
@hoosie
@jimmy.adames
@andy-vibes
@utopia-hope
@uggya
@andy4475
@captainloken
@valdiva
@felixgarciap
@savvytester
@kaniz
@kraaaaa
@dailygiveaways
@metronet
@olympicdragon
@misterc
@curator50
@bananofarmer
@gr33nm4ster
@phoenixwren
@mvl2304
@caracol32
@pablodare
@manuvert
@thedoc07
@urri2020
@paul20
@hive-143869
@moeenali
@gwajnberg
@quekery
@pgmcuration
@dstampede
@johnripper
@noblebright
@javivisan
@okluvmee
@lxsxl
@dadspardan
@challenge-fr
@elkingplayer
@wazock
@cantfoldaces
@arkasz
@pregosauce
@fallen.angels
@hatke
@cervantes420
@nilarwin
@femcy-willcy
@assassyn
@chuiiiiiiii
@chaosbug
@dynamicrypto
@linlove
@celf.support
@atnazo
@draco2412
@rentaw03
@zakludick
@s3rg4
@indiebandguru
@mairapanelo
@jonimarqu
@sissim72
@luba555
@kvinna
@morenow
@lolxsbudoy
@tawadak24