ENG
Hello all friends of the Play gamer community , how are you ? I hope well , for some time now we have hunted a lot of updates and now we would like to spend some time to publicize them and create many small initiatives with PGM , like the power up day or something like that! In short, we want to create a super active commmunity and show all the work we have done to the whole HIVE community!
Today we are here to present one of the many features on the PGM site!
The site is as follows: https://pgmshare.com/
From this site you will be able to see all the posts with the #pgm tag, so a site that the video game community can use to see all the contests there are on video games with the #PGM tag and see if there are any users with the same passions!

Besides this we are working on the community and games section, but we are still a long way behind as it is the pre-alpha version of the site!
---
Besides this at the moment a feature that is going great and which we have moved from discord is the possibility to receive high votes from the @pgm-curator account (to which you can delegate to support the project and receive HIVE and PGM) and the accounts that follow it on the trail, as well as the vote of @token-curator , a newly born project with PGM-DeFi!
How it will work:
You will have to select or write a post with the tag #pgm
Go to pgmshare
and get liquid pgm worth $0.10 to get the vote!
All by simply clicking on this button with the megaphone!

This system is much better than the previous one which required at least 5 fixed PGMs (+ $0.10) and a screen of the transition to send on discord , plus the fact that we also asked for the link of the post , now there can never be scams or anything like that!
And of course everything will be easier, just 2 clicks, one on the boost and one on the transition confirmation!
Translated with www.DeepL.com/Translator (free version)
---
---
---

ITA
Ciao a tutti amici della community di Play gamer , come state ? Spero bene , ormai da tempo abbiamo cacciato tantissimi aggiornamenti e ora noi vorremmo dedicare un pò di tempo a pubblicizzare questi ultimi e creare tante piccole iniziative con PGM , come il power up day o cose del genere! Insomma voglia creare una commmunity super attiva e far vedere tutto il lavoro che abbiamo fatto a tutta la community di HIVE!
Oggi siamo qui per presentare una delle tante funzionalità presenti sul sito di PGM!
Il sito è il seguente: https://pgmshare.com/
Da questo sito potrete vedere tutti i post con il tag #pgm , quindi un sito alla quale la community dei videogiocatori si potrà appoggiare per vedere tutti i contest che ci sono sui videogiochi con il tag #PGM e vedere se ci sono utenti con le stesse passioni!

Oltre a questo stiamo lavorando alla sezione community e giochi , ma siamo ancora molto indietro poiché è la versione pre-alpha del sito!
---
Oltre a questo allo stato attuale una funzione che va alla grande e che abbiamo spostato da discord è la possibilità di ricevere voti alti dall'account @pgm-curator (alla quale potete delegare per supportare il progetto e ricevere HIVE e PGM) e agli account che lo seguono nella trail , oltre che al voto di @token-curator , progetto appena nato con PGM-DeFi!
Come funzionerà:
Dovrete selezionare o scrivere un post con il tag #pgm
Andare su pgmshare
e avere dei pgm liquidi dal valore di 0.10 $ per ottenere il voto!
Il tutto semplicemente cliccando su questo tasto con il megafono!

Questo sistema è molto meglio di quello precedente che richiedeva almeno 5 PGM fissi (+ di $0.10) e uno screen della transizione da inviare su discord , oltre al fatto che chiedevamo anche il link del post , ora non ci potranno mai più essere scam o cose simili!
E ovviamente sarà tutto più facile , basteranno 2 clik , uno sul boost e uno sulla conferma della transizione!
---
---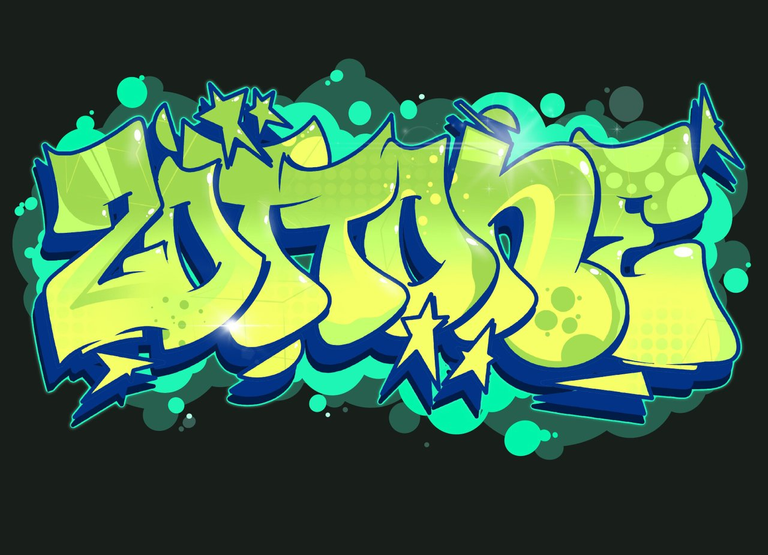 Follow me on
TWITTER ---> https://twitter.com/zottone444
TORUM ---> https://www.torum.com/u/zottone444
HYPPER ---> https://hyprr.com/profile/zottone444
NOISECASH ---> https://noise.cash/u/Zottone444
READCASH ---> https://read.cash/@Zottone444
BLURT ---> https://blurt.world/@zottone444
JOIN ON TELEGRAM ITALIAN GROUP ---> https://t.me/hiveitaly
FOLLOW HIVE ITALIA ON ---> Twitter -- Instagram -- Fecebook
photo by me / @hashkings /hive-engine
---
If you want to buy/sell Dcity cards with the PGM token from the NFTM.art shop click here
---
My private socials
Instagram---> ale_zotta_
Twitch ---> zottone
---
Links that may be useful to you for the PGM token
Buy it here
If you don't know how to buy the PGM token click here
If you want to know what projects we collaborate with, click here and here
If you want to become a sponsor of the project click here
joins the PGM discord server
FOLLOWE PGM ON TWITTER
Buy games by paying with hive-HDB-Pizza Token here @thebeardflex
To buy my microphone click here
To join my fortnite community click here
---
@jakkal
@c3r34lk1ll3r
@uggya
@brianhuang
@steem82868
@princekham
@myothuzar
@luizeba
@uthantzin
@thecuriousfool
@arpuch
@itharagaian
@token-thx
@solairitas
@thx.archon
@beeber
@hhayweaver
@tokutaro22
@mizuosemla
@mehmetfix
@agog
@hatke
@noblebright
@noctury
@mairapanelo
@dewabrata
@egistar
@stdd
@servelle
@suhlaing
@lxsxl
@forykw
@ana-maria
@kryptodenno
@r1s2g3
@bananasfallers
@blesker
@kojiri
@johnripper
@genming
@s3rg4
@urkanon
@dynamicrypto
@thaddeusprime
@tampilyne
@aweee
@ww-ww
@gr33nm4ster
@tanzil2024
@pousinha
@cpol
@krueger053
@new.things
@dksart
@kizunasport
@rzc24-nftbbg
@shikiphantom
@indiebandguru
@criptosectadepit
@xheadhunterz
@freed99
@adie44
@torran
@ydaiznfts
@emaxisonline
@michupa
@beeminer
@badpupper
@bokica80
@xykorlz
@heruvim1978
@zottone444
@isiksenpalvoja
@florenceboens
@davidxxl
@normos
@spt-shturm
@beemd
@roninrelax
@stea90
@ruralio
@imno
@andy4475
@atma.love
@maurojd
@benthomaswwd
@jonimarqu
@pablodare
@nane-qts
@lobaobh
@wazock
@clanft-bank
@mryoung1979
@dstampede
@curtis90
@pirulito.zoado
@edgerik
@gestion.alive
@flaxz
@bencwarmer
@bananofarmer
@felixgarciap
@yeckingo1
@hoosie
@mann0000
@vokus
@hive-143869
@vaynard86
@nyinyiwin
@koshwe
@davot
@nyimwa
@blitzzzz
@galdor100max
@mario89
@allonyx.ngs
@kraaaaa
@curatingunicorn
@darmst5339
@astrocreator
@from-mars
@nahueldare3627
@chaosbug
@chapelle
@mervinthepogi
@serhotest
@hafiz34
@amaillo
@elkingplayer
@cryptounicorn420
@dubble
@sissim72
@mad-runner
@femcy-willcy
@eustace-kidd
@barski
@metronet
@captainquack22
@gondek
@ravenmus1c
@chuiiiiiiii
@thedoc07
@thgaming
@henruc
@lolxsbudoy
@captaincryptic
@hutorou