Guess the Shutter Speed, the Focal Length and the Aperture of this image!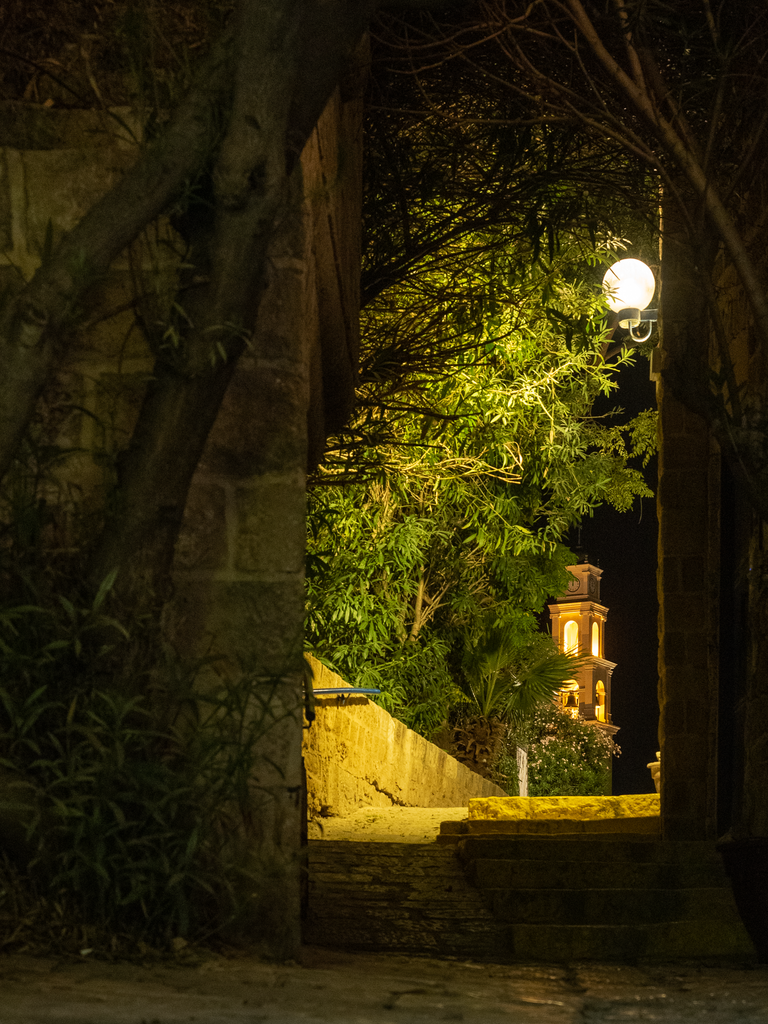 Vacation, a new city, the last day before leaving ... Because of all this, I walked around Yaffa from lunch until late in the evening. And even tried to photograph some cityscapes in deep darkness :) In this case, masterpieces are usually not possible, but it turns out to capture memories, and this is the main thing!
---
Learn Photography
What is Shutter Speed?
Shutter speed is the length of time the camera shutter is open, exposing light onto the camera sensor. Essentially, it's how long your camera spends taking a photo.
A fast shutter speed is typically whatever it takes to freeze action. If you are photographing birds, that may be 1/1000th second or faster. Long shutter speeds are typically above 1 second – at which point, you will need to use a tripod to get sharp images. You would use long shutter speeds for certain types of low-light / night photography, or to capture movement intentionally.
For more information and examples see Introduction to Shutter Speed in Photography
What is Focal Length?
Focal length describes the angle of view of a lens. That is, how much of a scene before us the lens captures. And in addition, how large subjects within the frame appear. The longer the focal length of a lens, the narrower its angle of view.
What is important to remember is that lenses with long focal lengths bring objects closer, like a telescope. And, on the flip side, wide angle lenses are great for capturing large vistas.
For more information and examples see What is Focal Length in Photography?
What is Aperture?
Aperture can be defined as the opening in a lens through which light passes to enter the camera. It is an easy concept to understand if you just think about how your eyes work. As you move between bright and dark environments, the iris in your eyes either expands or shrinks, controlling the size of your pupil.
f-stops are a way of describing the size of the aperture for a particular photo. For example, f/2.8 is larger than f/4 and much larger than f/11.
For more information, examples and videos see Understanding Aperture in Photography NOTE: Some cameras such as cell phones have very atypical numbering for aperture.

RULES & HOW TO PLAY
For this Metadata Monday I would like you to guess the the shutter speed, the focal length and the aperture of the photo. Speaking of focal length, I mean 35mm equivalent focal length (or effective focal length), as if we are using a full frame camera.
Only one guess per person, per post.
No editing your guess - you have to commit!
All metadata has been stripped from the pictures, so don't bother looking for the EXIF!
We are not required to tell you what kind of camera was used, or what time of day the photo was taken at, or whether filters were involved (this adds to the mystery and the challenge!)
Submissions are due by: 14:00 PM UTC Wednesday, May 25
SCORING
I will be giving HIVE TIPS to winners which will translate to PhotoGames points on the Leaderboard

Game: "Metadata Monday"
The 1st person to guess the Shutter speed correctly (or closest): 2 Hive
The 1st person to guess the Focal length correctly (or closest): 2 Hive
The 1st person to guess the Aperture correctly (or closest): 2 Hive

PLAY MORE GAMES
Competitive or Not... You are welcome to play games at your leisure.
There are more PhotoStars organizing games all week long
Visit "All active official PhotoGames Collection"
---
PHOTOGAMES LINKS
Other Important Posts
Beneficiary Reminder
All posts in C/Photogames are required to have a 40% beneficiary to @photogames.pool to increase the game rewards.