Hello, Hivers! How are you all doing? I hope all is safe and well.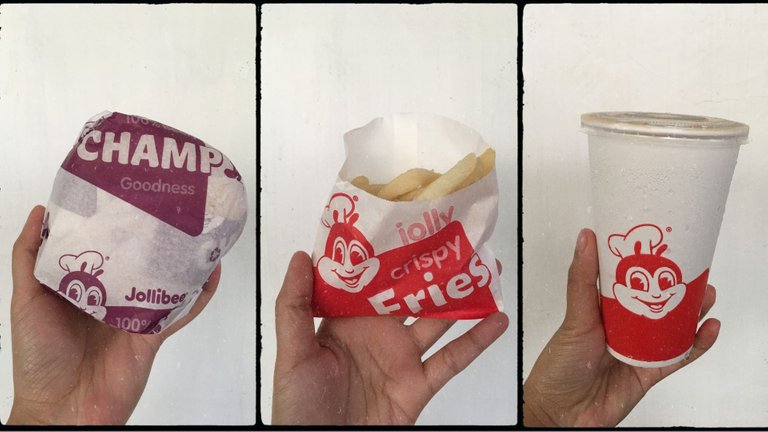 I am back with a food blog featuring Jollibee. It is the well-known and largest fast-food chain brand in the Philippines and is loved by many, especially kids. They have a variety of Filipino-style delectable foods, namely Chickenjoy, Burgers, Jolly Spaghetti, Burger Steak, Jolly Hotdog & Pies, Dessert and Beverages, and Fries and Sides.
Whenever I crave something yummy, it is the place to be because the foods they offer are not only delicious but also affordable, especially for students like me.
This is the face of Jollibee, always smiling.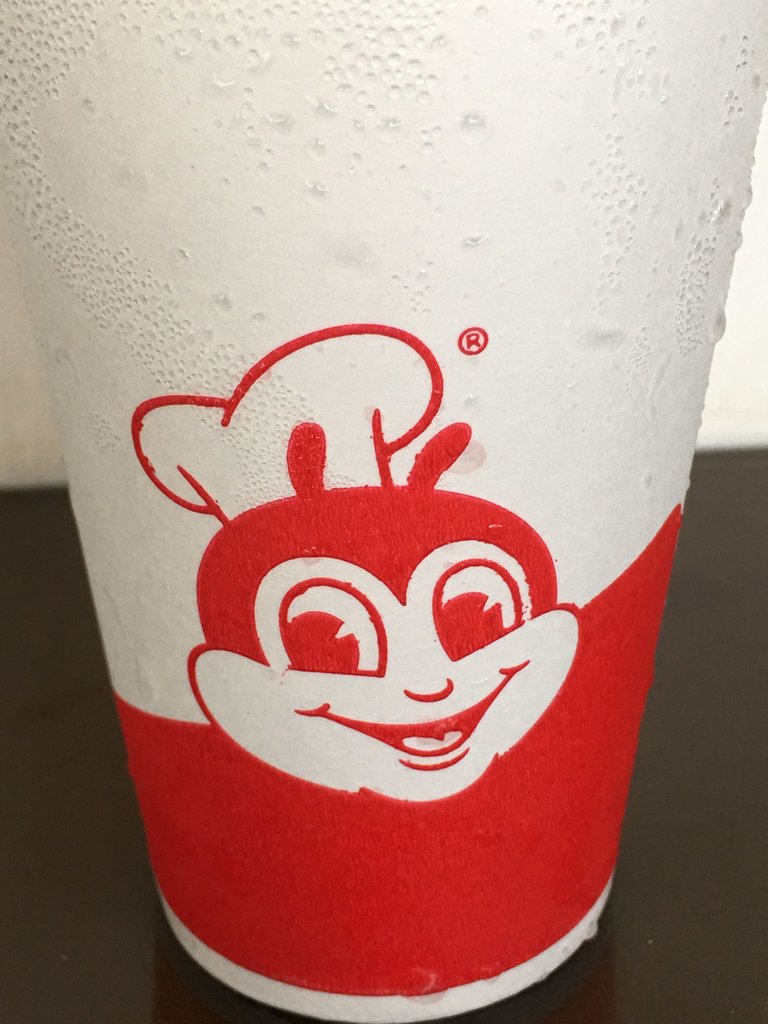 I went to Jollibee today to reward myself for taking a College Admission Test. It drained me because it was a 100-item test with four subjects, and I was nervous. I needed comfort, so I bought my food cravings: a burger and fries. I chose to buy the Spicy Champ Jr. with fries and iced tea for Php129 (2.48 USD).
While waiting for my take-out order to arrive, I placed the assigned number on the table and sat on the chair. It did not take long, so I was happy like Jollibee. I was excited to go home and eat.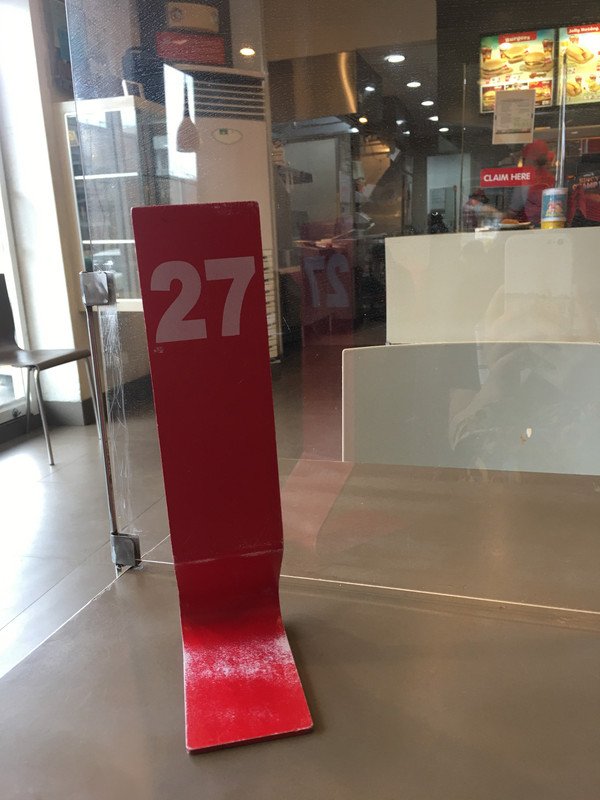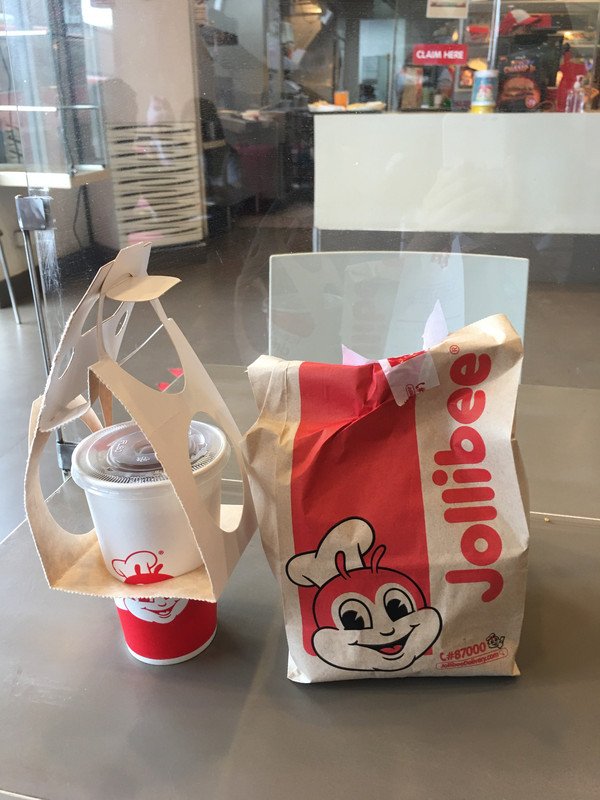 Time for my comfort food! The burger has a beef patty, lettuce, tomatoes, cheese, sriracha mayo dressing, and jalapeno slices.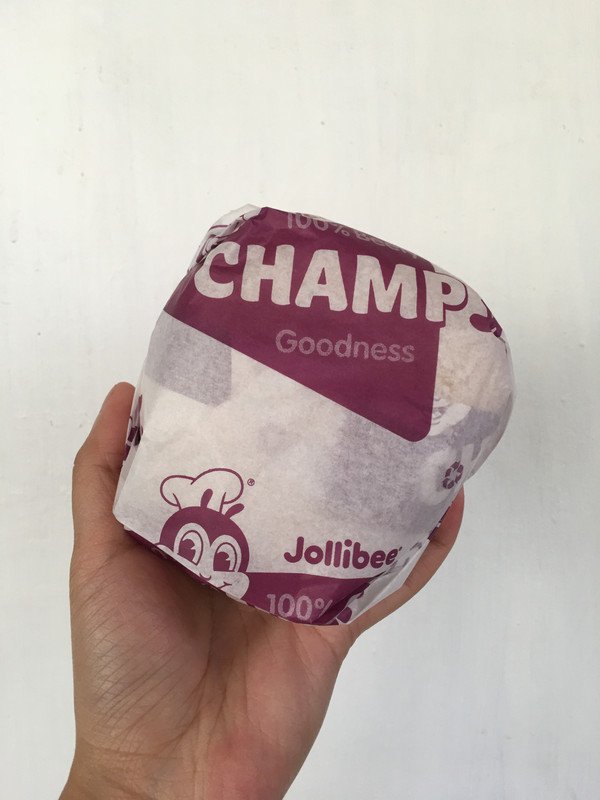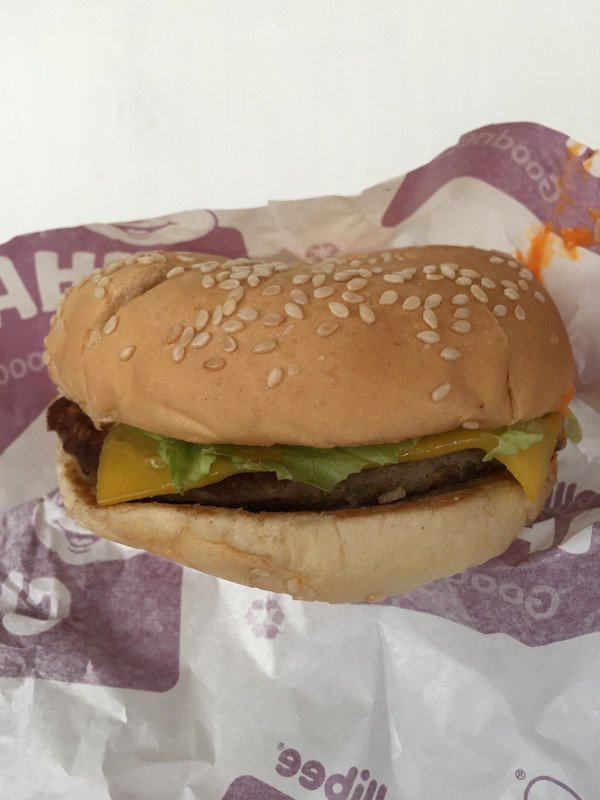 Look at the bun! It looked pretty because of the sesame seeds. It was goodness in every bite. I loved it even more because it was spicy.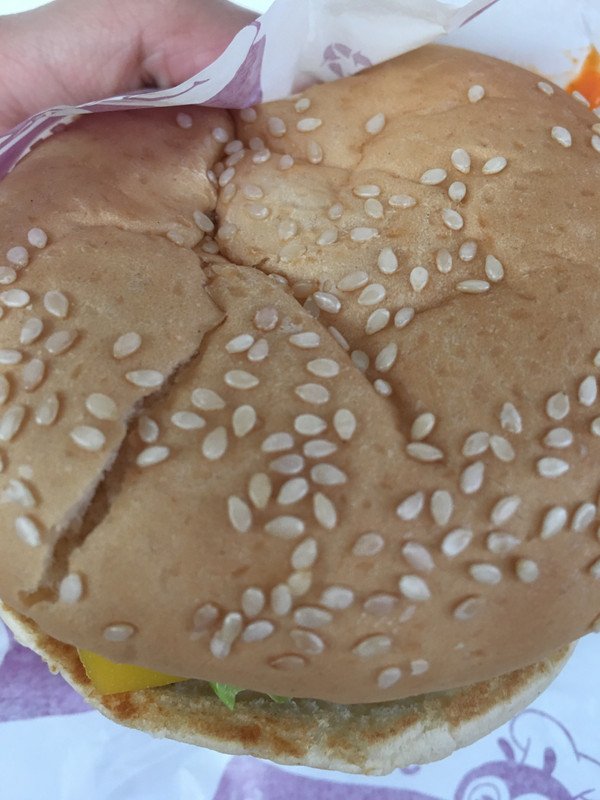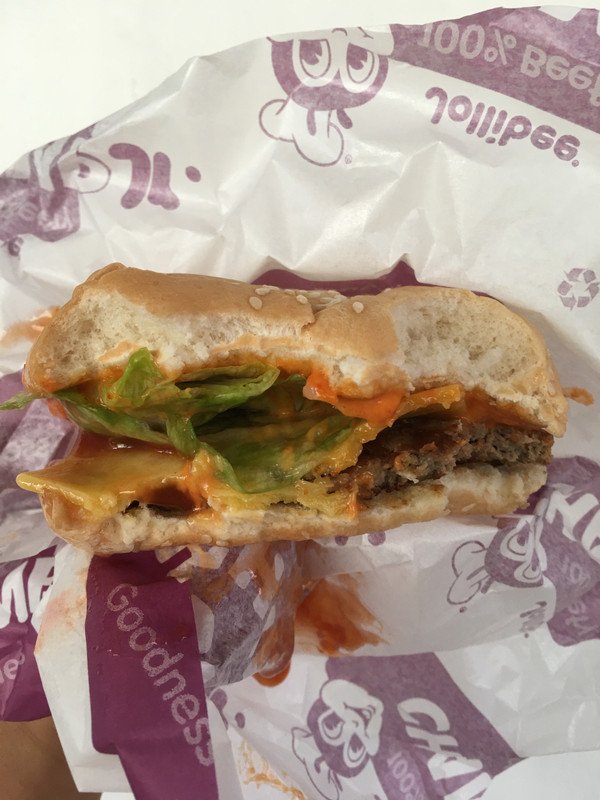 I did not forget about the french fries! Sadly, it was not hot anymore, but it was still good. I did not open the ketchup because I used the burger sauce.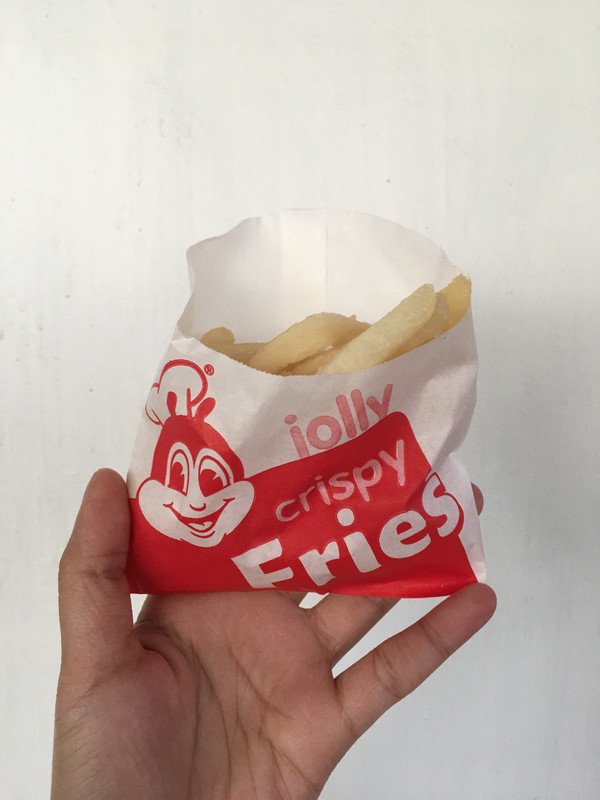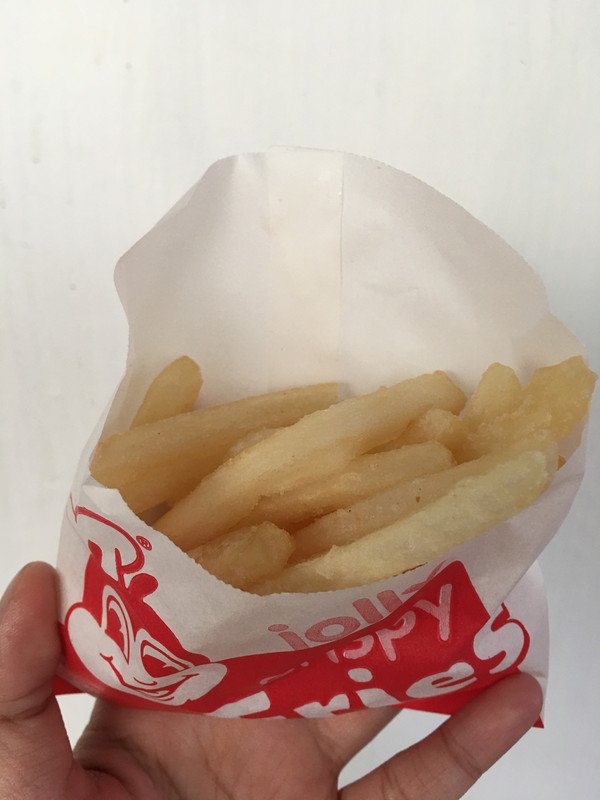 Do you want some? Here is a piece of fries for you.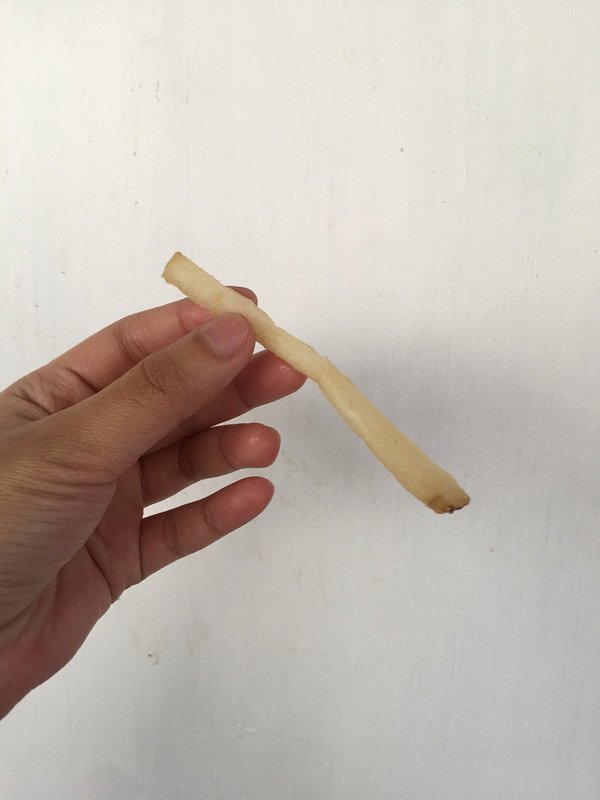 How about we do a food combination? I already tried this before because my sister said it was good. I placed the fries in the burger to eat them together, and it was tasty. Do you have any weird but good food combinations?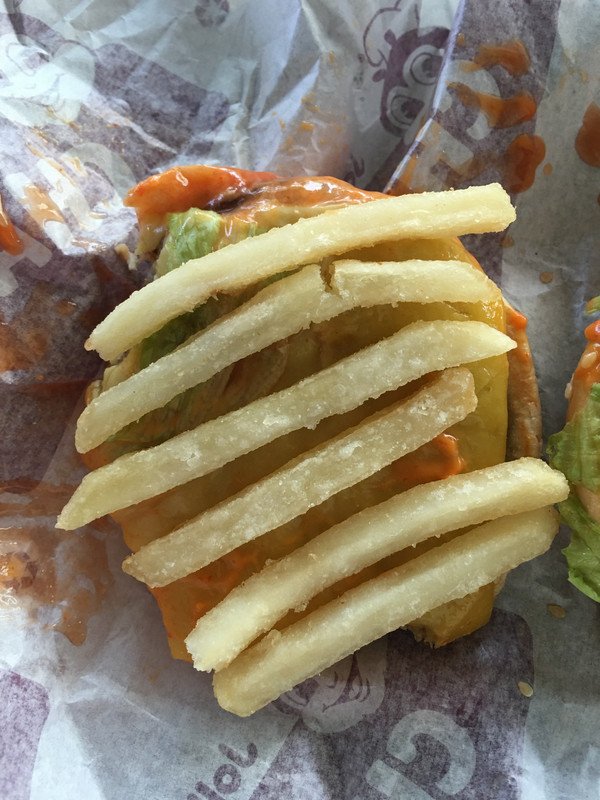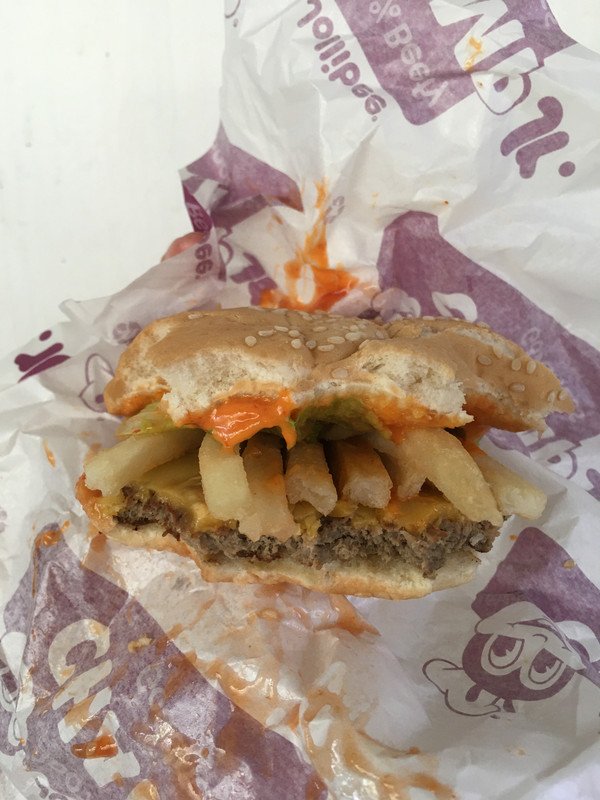 And, this iced-tea was perfect to finish my food.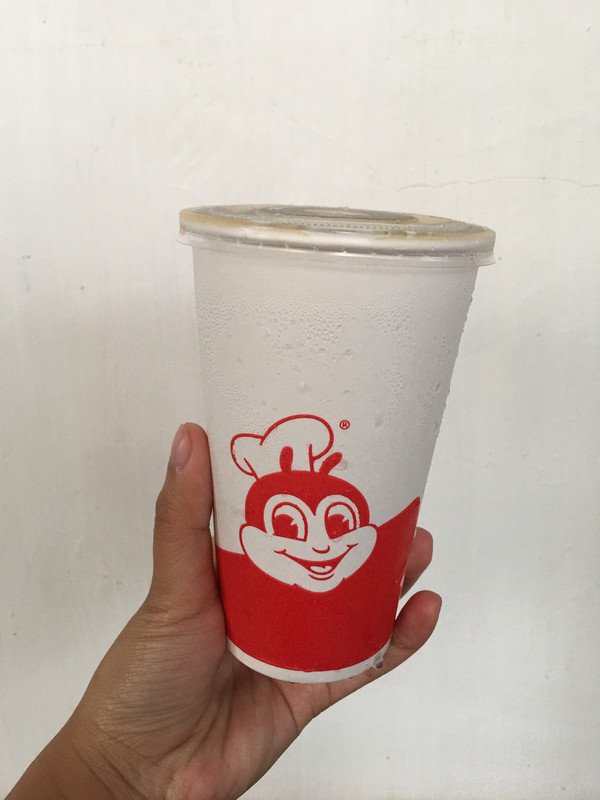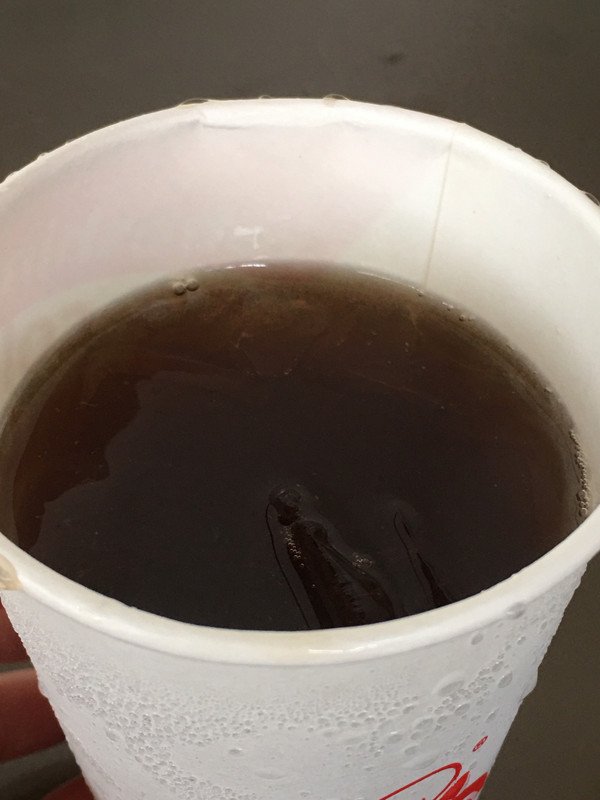 Let us not forget to throw our garbage properly.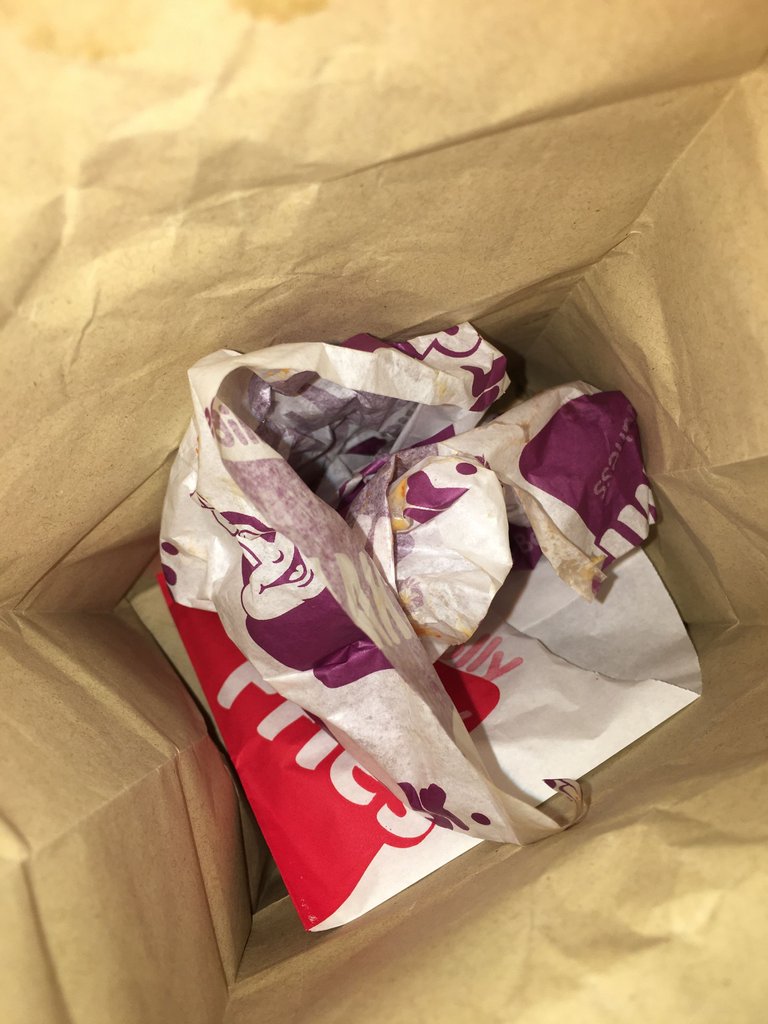 How was it? Did it make you hungry?
I became full and comforted at the same time by eating. I forgot that I was feeling drained and nervous earlier. Thus, food is indeed a comfort after a long day. It was delicious and it satisfied my food cravings.
A burger and french fries are some of my go-to foods.
How about you? What is your comfort food?