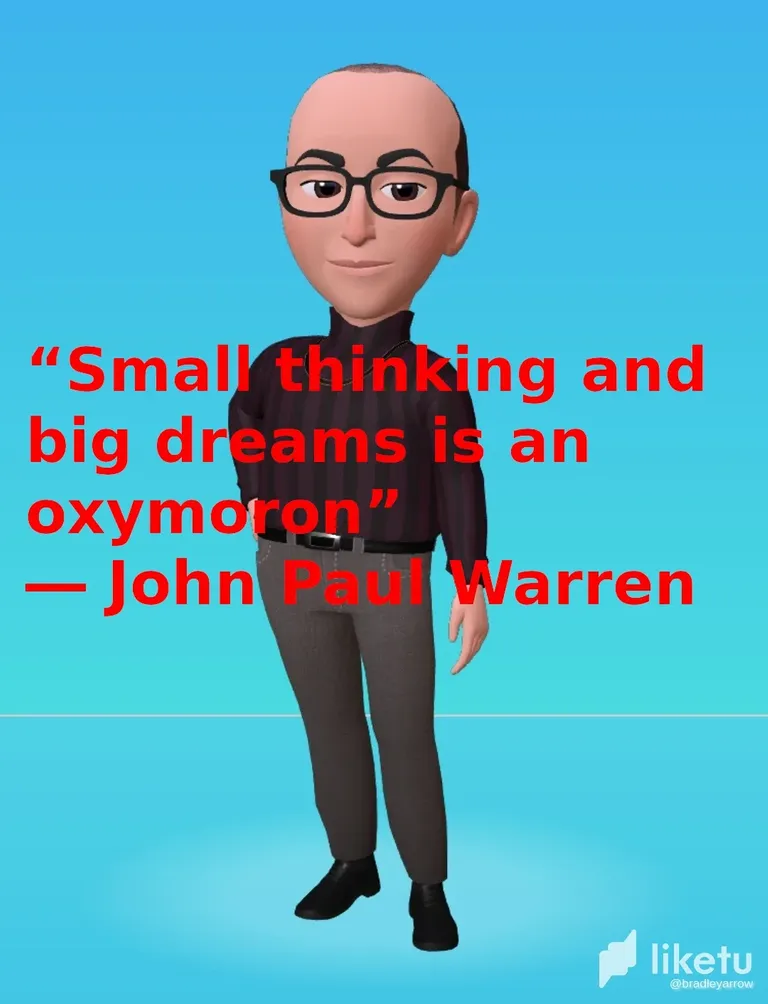 Hello LikeTu'ers and Hivians,
This may be the shortest quote I have put out yet. But as I like to say it is powerful. Please read.
"Small thinking and big dreams is an oxymoron"
― John Paul Warren
Not much I can add to that. If you think small you are not going to reach anything large in life. If you got big, giant dreams, then you better have big, giant thinking. You better 10X your effort. No one wants to me a moron let alone an oxymoron. lol.
Today was swap.hive payout day for all people holding 10 or more BBH tokens. If you got a piece of the pie please let me know. Comment, screen shot. What ever makes you happy.
GOALS
Post on Hive at least once a day
Bring some joy to my wife today
Onboard Vanessa to Hive
Stay positive and keep a good attitude
Promote Hive to someone new
Get Curation Trial to 200 people
Hit 6000 HP by end of 2023
Do 2000 strait days posting on Hive
LPUD every month in 2023
Save 1 Million HBD in my life time
FOOTER
Please check out CTPX
Please check out List Nerds
Don't forget to check out the The PIzza Plan
Don't forget to check out our Curation Trail
Have a super positive day everyone.
All roads lead to Hive.
Bradley
---
For the best experience view this post on Liketu